Latest F1 News in Brief – Saturday
Marko can expect that gap to grow as Aldo Costa and his team further develop the Mercedes. It's not the engine as all the Mercedes teams have the identical engine – per the F1 rulebook

Red Bull 'three, four tenths behind' – Marko

FIA closed loophole against customer engine equality
Fingers point at Haas' Ferrari car 'clone'
Boss happy Renault upsetting 'establishment'
Force India now aiming for 2019 name change
Webber 'not happy' with Williams drivers
Ecclestone is facing a fresh trial over alleged bribery
Red Bull 'three, four tenths behind' – Marko
(GMM) Heads are scratching as to the true pecking order in 2018.
Mercedes went into the Melbourne season opener as the favorite, with most thinking Red Bull and then Ferrari trailed closely behind.
Once running got underway, some teams estimated Mercedes' true advantage to be a whopping eight tenths per lap — which would be a worry for the spectacle.
"I hope you do all get bored," team chairman Niki Lauda said in Melbourne.
"It is mine and Toto's responsibility to see it that way."
But boss Toto Wolff is not so sure.
"I believe that our lead is less than many predict. The others brought upgrades to Melbourne, but we didn't," he said.
And no matter the qualifying outcome, Red Bull is more confident for the race.
"I think we're closer to them in the race," said team boss Christian Horner. "In qualifying Mercedes can turn up the power and we're powerless against that."
Dr Helmut Marko agrees: "In qualifying we're three, four tenths behind. But more importantly, we're good in the long runs. [Editor's Note: Marko and Horner are wrong, the rulebook says all Mercedes power units on the grid must be identical]
"They have their special qualifying mode for the engine and they win three or four tenths when they turn it on," he told ORF television.
"Even in race trim they have 30hp more, with better fuel consumption and they start with 15kg less fuel. That's about three tenths per lap."
As for Ferrari, Marko said: "They are there, but I hear that their engine is even thirstier."
Ferrari's Sebastian Vettel said he is not happy with the balance in Australia, but insisted he is not worried.
"We don't have to worry," said the German. "We're all close together, we just have to improve in some areas. We'll see in a couple of races."
FIA closed loophole against customer engine equality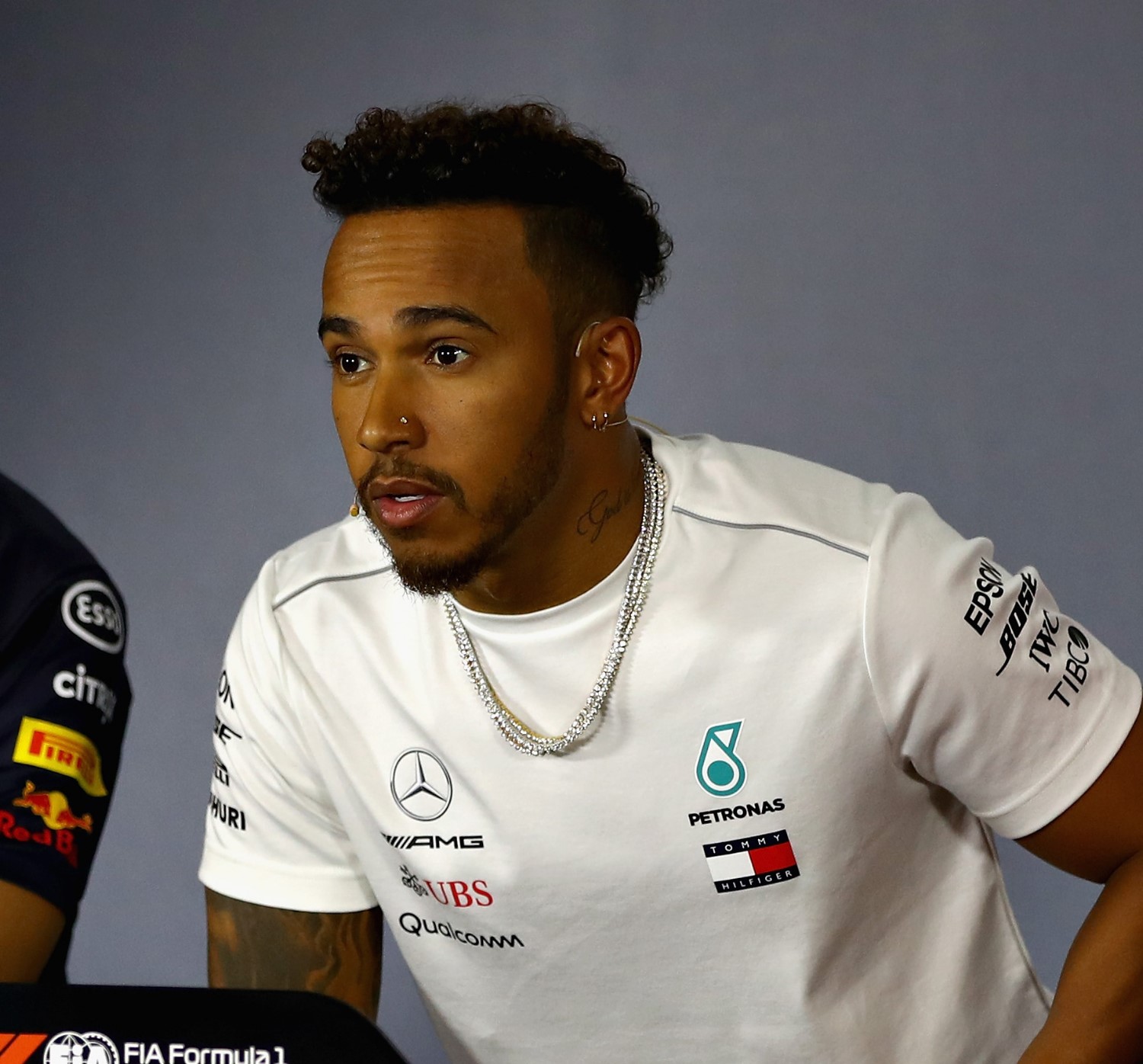 Lewis Hamilton says the 0.887s improvement was nothing to do with any special 'party' mode on his engine. "I can assure you we don't have a party mode. I used the same mode from Q2 to the end of Q3. There was no extra mode, no extra button I engaged in."
The FIA has announced a decision which it hopes will put works and customer teams on equal footing with regard to engine performance.
While Formula 1's technical rules stipulate that all power units supplied to a manufacturer to its customers must be identical to the engine used by a works team, the regulations failed to stipulate that the same equality applied to how the units were operated.
The governing body suspected works teams of unlocking specific modes, in qualifying trim for example, to gain a power advantage to which customer teams may not have access.
Engine equality is covered by a dossier system included in Appendix 4 of the sporting rules. Last month, the FIA sent a technical directive to F1 teams in which it noted that, while the purpose of Appendix 4 is to ensure that all power units supplied by one manufacturer are identical in all respects, it had good reason to believe that this may not be the case.
"Whilst the dossiers for each team may be identical it would appear that some are being operated in a different way to others being supplied by the same manufacturer," the FIA specified in its directive.
"It is therefore our view that all power units supplied by one manufacturer should be identical, not only in terms of the dossier for each team being the same, but we also feel they should be operated in an identical way.
"With this in mind, we will expect all power units supplied by the same manufacturer to be:
"i) Identical according to the dossier for each team.
"and, unless a team informs us that they have declined any of the following, they should be:
"ii) Run with identical software and must be capable of being operated in precisely the same way.
"iii) Run with identical specifications of oil and fuel."
Fingers point at Haas' Ferrari car 'clone'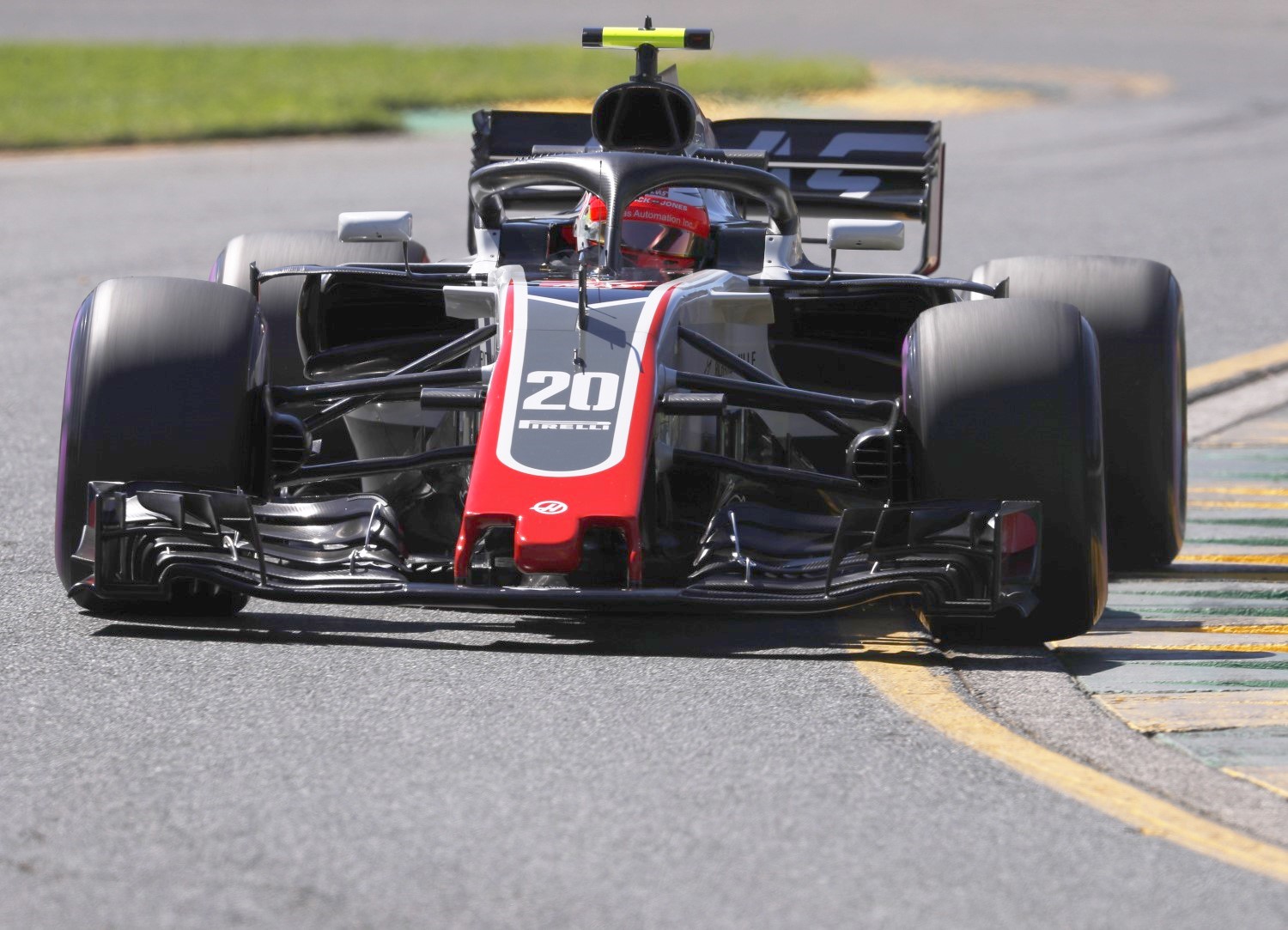 Magnussen in the Haas-Ferrari close is faster than the hapless McLaren team
(GMM) Fingers are being pointed at Haas' surprisingly fast 2018 car in Melbourne.
Others are less surprised that the small American team looks set to be 'best of the rest' behind the top three outfits this year.
"Not particularly (surprised)," Fernando Alonso said in Melbourne.
"Their car is a clone of last year's Ferrari."
More annoyed are figures at Force India, who with a similar budget design almost every part of their car.
"We follow our philosophy and work within our budget," said technical boss Andy Green. "Other teams get parts and then pursue the philosophy of their suppliers."
And Haas is undoubtedly the most extreme example in pitlane of a team that buys almost all of its parts from a supplier.
"The bodywork looks like the Ferrari of the end of 2017," said Renault's Nick Chester.
Force India sporting boss Otmar Szafnauer continues: "If you compare Haas with a 'normal' new team like Caterham, they had good resources and had good people and then didn't score a single point.
"Meanwhile Haas is at about the same level as us and this year may be ahead. But I recall that their pace of development slow down during the year — maybe because Ferrari start to focus on their own problems. I don't know," he said.
Szafnauer said he would support moves to revisit the rules in order to clamp down on the sort of approach Haas has.
"At the moment only the issue of limiting budgets is discussed, but I think it's also worth looking at how Haas goes about things.
"If there are no controls, it will end up like Indycar where one company makes the best cars and everyone buys from them. But formula one should not be like that.
"I'm not saying Indycar is bad, it's just a completely different series," he added.
Boss happy Renault upsetting 'establishment'
Cyril Abiteboul is smoking something
(GMM) Cyril Abiteboul says it is good that Renault is stirring up some controversies in formula one.
The Frenchman is the works team's boss, and he was asked by RMC about the rumblings concerning the 2018 car's 'exhaust blown' rear wing and the recent hiring of FIA boss Marcin Budkowski.
Abiteboul answered: "There is nothing worse than being unnoticed.
"In this sport, when you start to be criticized, it is because you are disturbing something.
"So I'm satisfied," he added. "The establishment is something with a very hard skin in formula one, but Renault has always caused some disturbance.
"Already in 2015 we had an innovation with the 'mass damper', which everyone tried to ban to stop us from winning the world championship.
"So I think that historically we have always disrupted the established ones. If we're doing that again, it means we're on the right track," Abiteboul added.
Force India now aiming for 2019 name change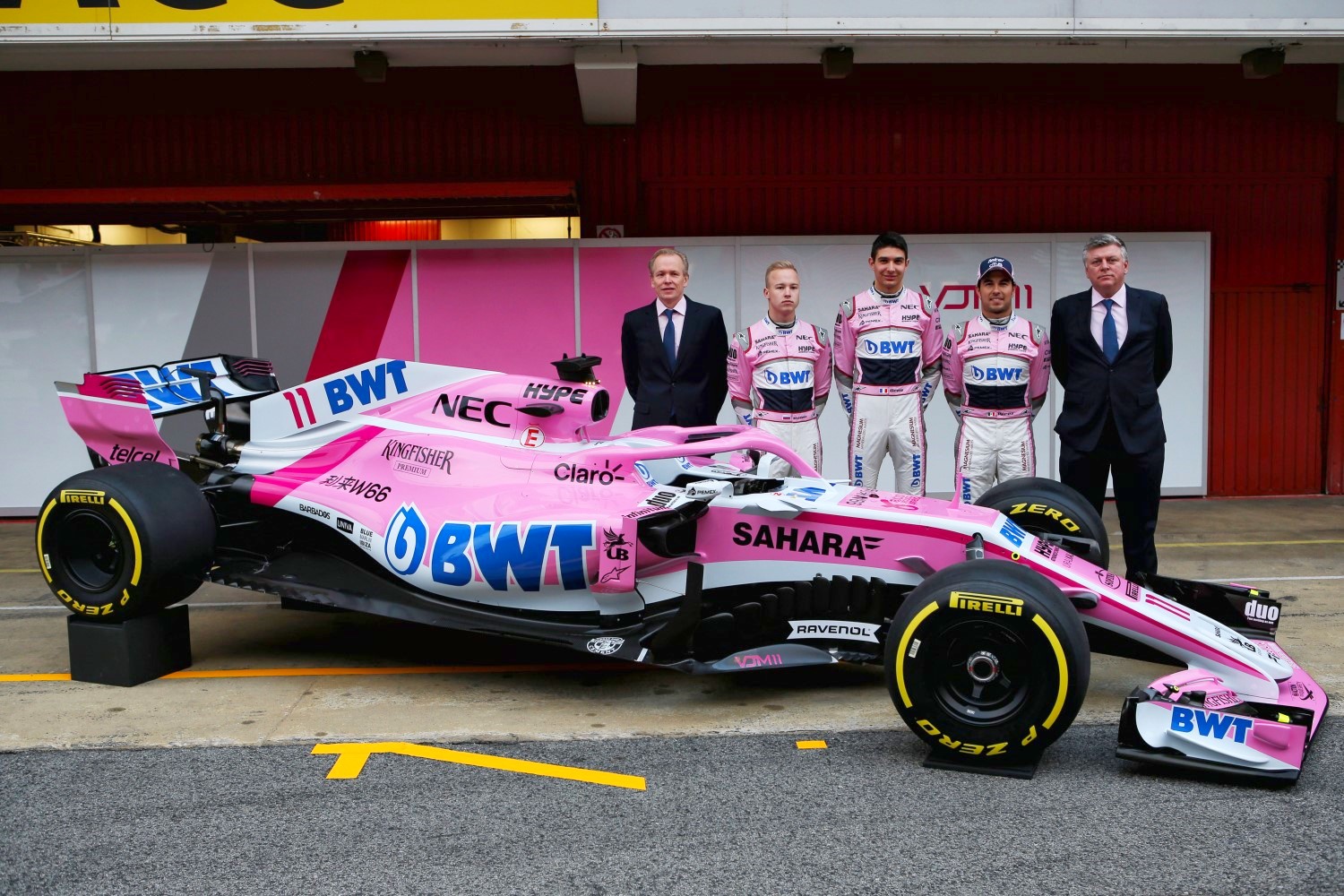 Force India name change in 2019. Does anyone really car what they're called?
(GMM) Otmar Szafnauer has confirmed that Force India will keep its name throughout the 2018 season.
Earlier, it was expected the team would drop the word 'India' from its name, perhaps amid negotiations with a buyer or investor.
Force India then arrived with the same name in Melbourne, amid reports a mid-season name change might still be possible.
But sporting boss Szafnauer said in Melbourne: "As far as I understand, it's not possible to change the name of the chassis in the middle of the season.
"So we should instead prepare everything correctly by the end of the year, so we don't run out of time again."
Asked what happened with the plans for a 2018 name change, Szafnauer answered: "We tried to find a suitable name and had discussions with our partners and sponsors.
"After that we applied to the FIA and FOM, but we were told that we did not have time.
"But this is not a problem, as you don't change the name of the team every day. Now we know that we can do everything after the end of the season," he added.
Webber 'not happy' with Williams drivers
Paddy Lowe can't help hapless Williams – Aldo Costa doesn't design his cars anymore
(GMM) Mark Webber has hit out at Williams' 2018 driver lineup.
Many have criticized the once-great British team's decision to overlook Robert Kubica in favor of the well-sponsored Russian rookie Sergey Sirotkin.
Sirotkin pairs with Lance Stroll, making it among the youngest, least experienced but also the most lucrative 'pay driver' F1 lineups of all time.
Former Williams driver Webber said in Melbourne when asked how he feels about the pairing: "Not happy.
"There's not a person out there that doesn't want to see Williams do well, and to do that they need a marriage between experience and the future," he told Metro newspaper.
"You need chemistry between the drivers. F1 isn't a finishing school, it needs drivers who can deliver from the off," said Webber.
Ecclestone is facing a fresh trial over alleged bribery
Bernie Ecclestone – The 'Teflon Don' of F1 – they will never get him
Formula One's former chief executive Bernie Ecclestone is set to face a fresh trial over bribery and corruption allegations, relating to the 2006 sale of the motor racing business to private equity firm CVC Capital Partners.
London's High Court announced yesterday that Ecclestone will face trial on 1 October 2019, reviving a case which Ecclestone will have hoped was concluded when he paid £60m to a Munich court in 2014.
Bluewaters Communications Holdings, a firm which invests in telecoms and media assets, claims that its bid for a controlling stake in Formula One before the CVC sale was derailed by a corrupt agreement reached between Ecclestone and banker Gerhard Gribkowsky.
Gribkowsky was responsible for the sale of the controlling stake owned by German bank Bayerische Landesbank (BLB). He was jailed following a previous Formula One bribery case in 2012.
"Our client Bluewaters is pleased that the judge has now set a date for the trial in London, which presents an opportunity to show how Mr Ecclestone's secret payments to Gerhard Gribkowsky blocked our client's bid for Formula One," said Simon Bushell of Signature Litigation, the law firm representing Bluewaters.