Latest F1 News in Brief – Friday
Vandoorne knows McLaren cannot be failures much longer

Vandoorne admits 'pressure' on McLaren

Alonso cannot win in 2018 – Rosberg
F1 cars 'too safe' – Ecclestone
Red Bull says Mercedes still favorites
Kubica may sabotage Williams car – Villeneuve
Gasly admits eyeing Ricciardo's seat
Mercedes cool as Ferrari poaches FIA man
Haas admits it could be 'best of the rest'
Ricciardo handed three-place grid drop for Australian GP
Vandoorne admits 'pressure' on McLaren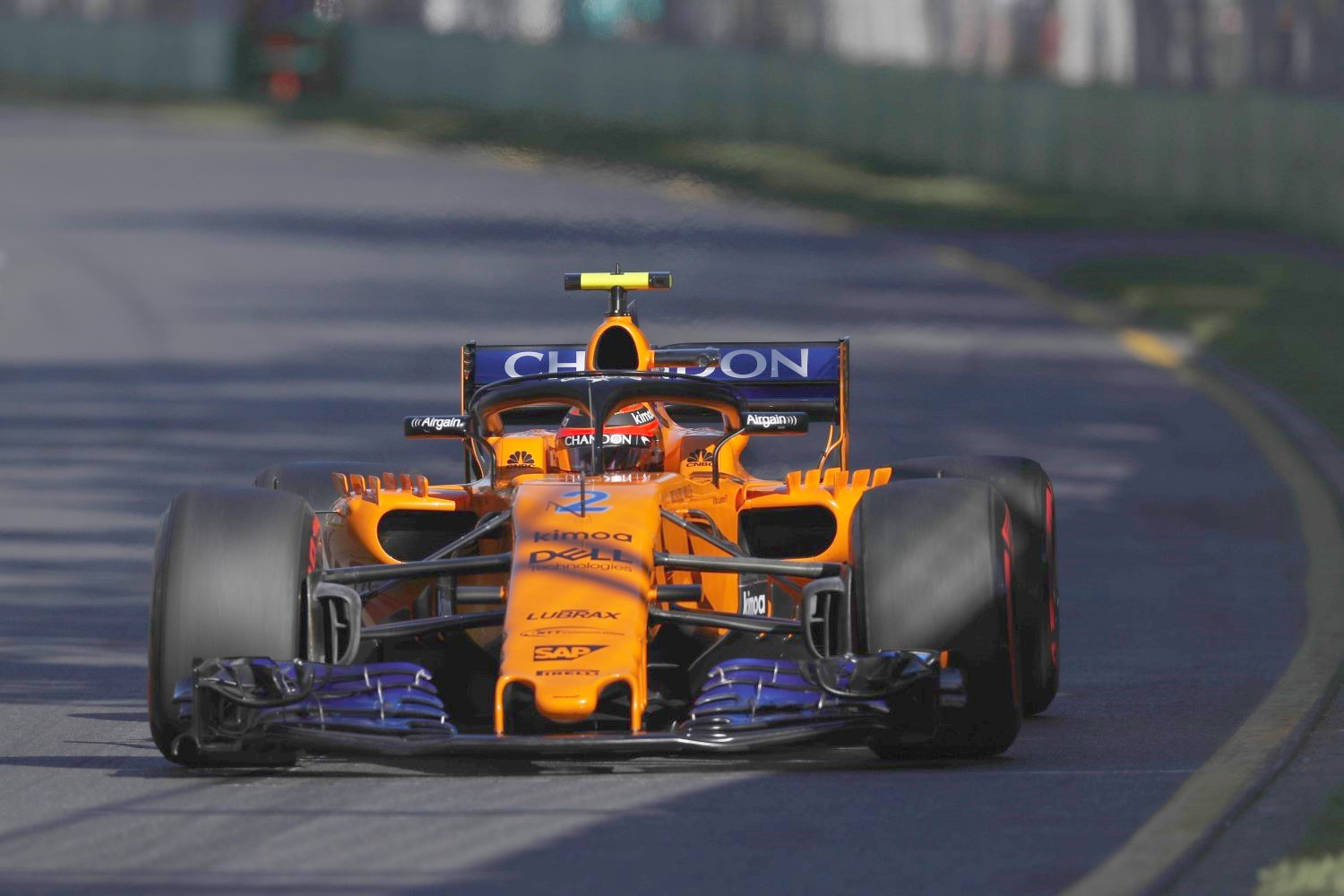 Vandoorne on Friday in Melbourne
(GMM) Stoffel Vandoorne thinks it's good that the "pressure" is on at McLaren this year.
After three bad years with Honda, the British team has moved to Renault power for 2018 but McLaren had another troubled winter.
"The integration of the Renault engine will take some time," Fernando Alonso said in Melbourne.
"But we should be able to get into the points regularly and maybe even close to the podium," he added.
The Spaniard admitted that expectations on the once-great Woking based team are "high".
"We are McLaren, after all," said Alonso. "The results must be better than before. This is the year to prove it."
He said the start of the season may be difficult, but backed McLaren's ability to strongly develop the car.
"We are not yet on the level of the top three teams, but we should be in the second half of the season."
Alonso's teammate Vandoorne agrees.
"I'm the same as Fernando," he told RTBF. "There will be pressure, but that's normal.
"Now with the Renault engine, we have a very good reference to compare with Renault and Red Bull.
"It's good for the team to have a little more pressure now to produce a car that is able to win," the Belgian driver added.
Alonso cannot win in 2018 – Rosberg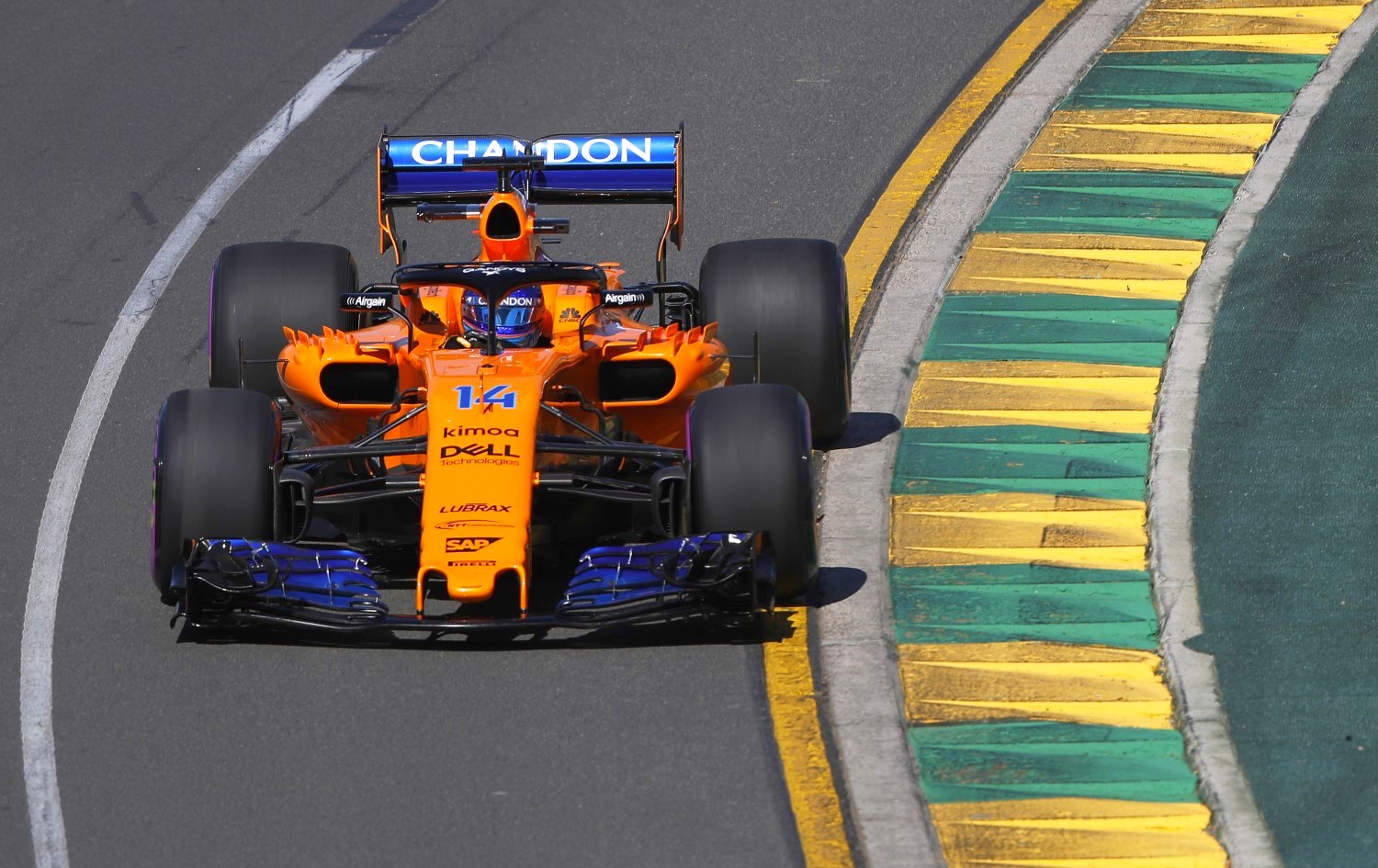 Alonso in the too-slow McLaren
(GMM) Fernando Alonso is looking elsewhere in the world of motor racing because he has no chance of winning in F1.
That is the view of Nico Rosberg, the retired 2016 world champion.
He is referring to the fact that Alonso last year contested the Indy 500, and this year will tackle the full world endurance sports car championship.
"He's doing those races because he has no hope in F1," Rosberg is quoted by the Spanish newspaper AS.
"He has to look at other things to satisfy his desire to win, because winning the formula one title is not an option for him. So his next big challenge is to be the most versatile driver in the world," the German added.
Rosberg thinks Alonso cannot even win a race this year.
"Will he win a grand prix in 2018? No. Will he get on the podium? A third place, why not?" he said.
Meanwhile, Lewis Hamilton in Melbourne responded to Roberg's claim that the reigning world champion's main weakness is inconsistency.
"I think I proved that's not the case last year," said the Briton. "I think there's a lot of people who need to get headlines."
F1 cars 'too safe' – Ecclestone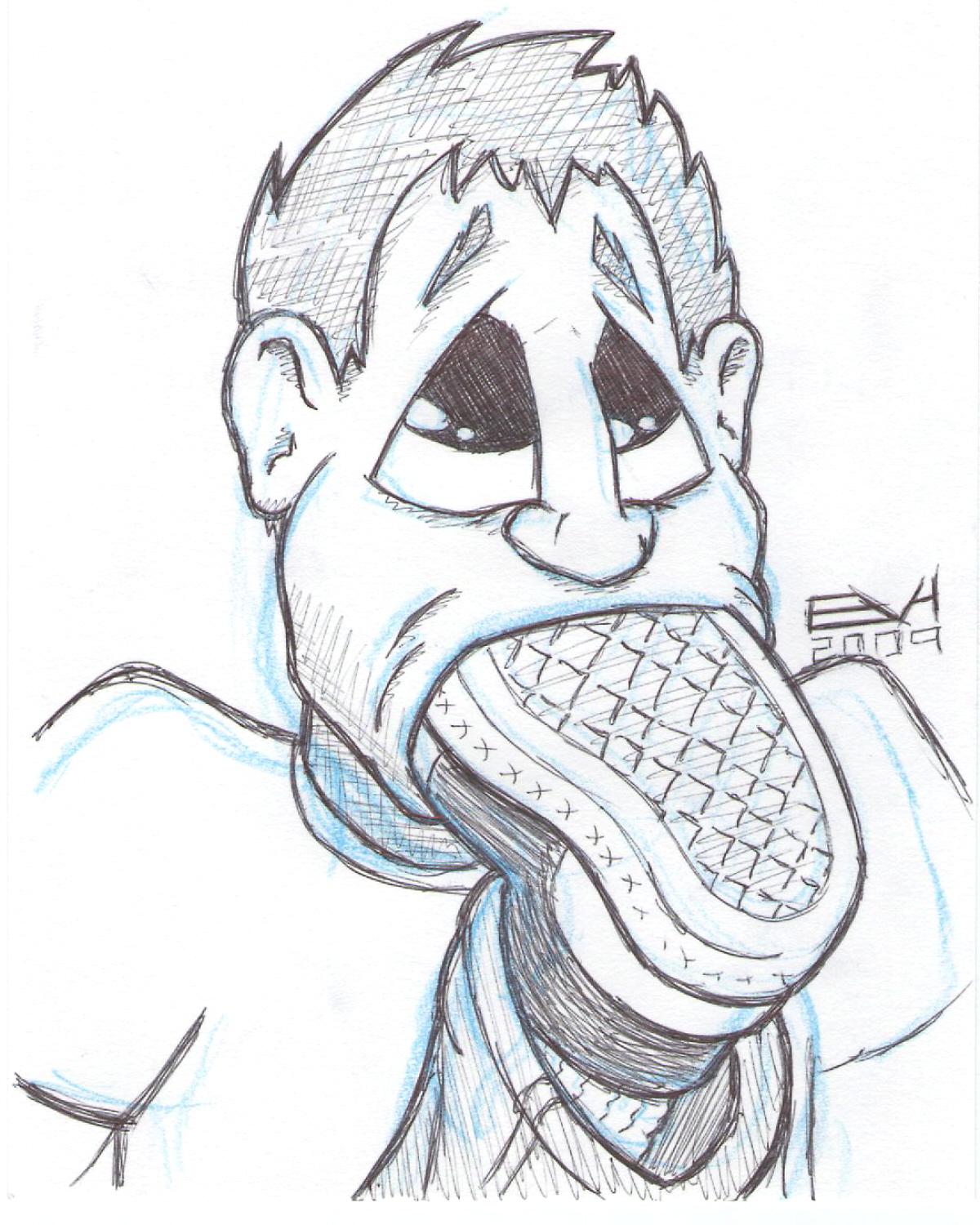 Bernie Ecclestone does it again
(GMM) F1 has become too safe, according to the sport's ousted supremo Bernie Ecclestone.
The 87-year-old told the Belgian newspaper Le Soir that top drivers Lewis Hamilton and Sebastian Vettel don't mind taking risks.
"I spoke with them and I don't think the concept of risk is alien to them, as Sebastian has children," Ecclestone said.
"But they both said that they were always attracted to an element of risk in racing — that the driver is capable of more than an ordinary person," he added.
"When an acrobat walks along a tightrope, they are admired because they risk their lives. But if the rope is a meter from the ground, no one pays attention.
"Today's cars are too safe," Ecclestone said. "Safety is very good, don't get me wrong. But this Halo!
"Also, too many people are sure that Hamilton will win the title again. And if the public does not doubt his victory, then why would they buy a ticket?" he added.
Red Bull says Mercedes still favorites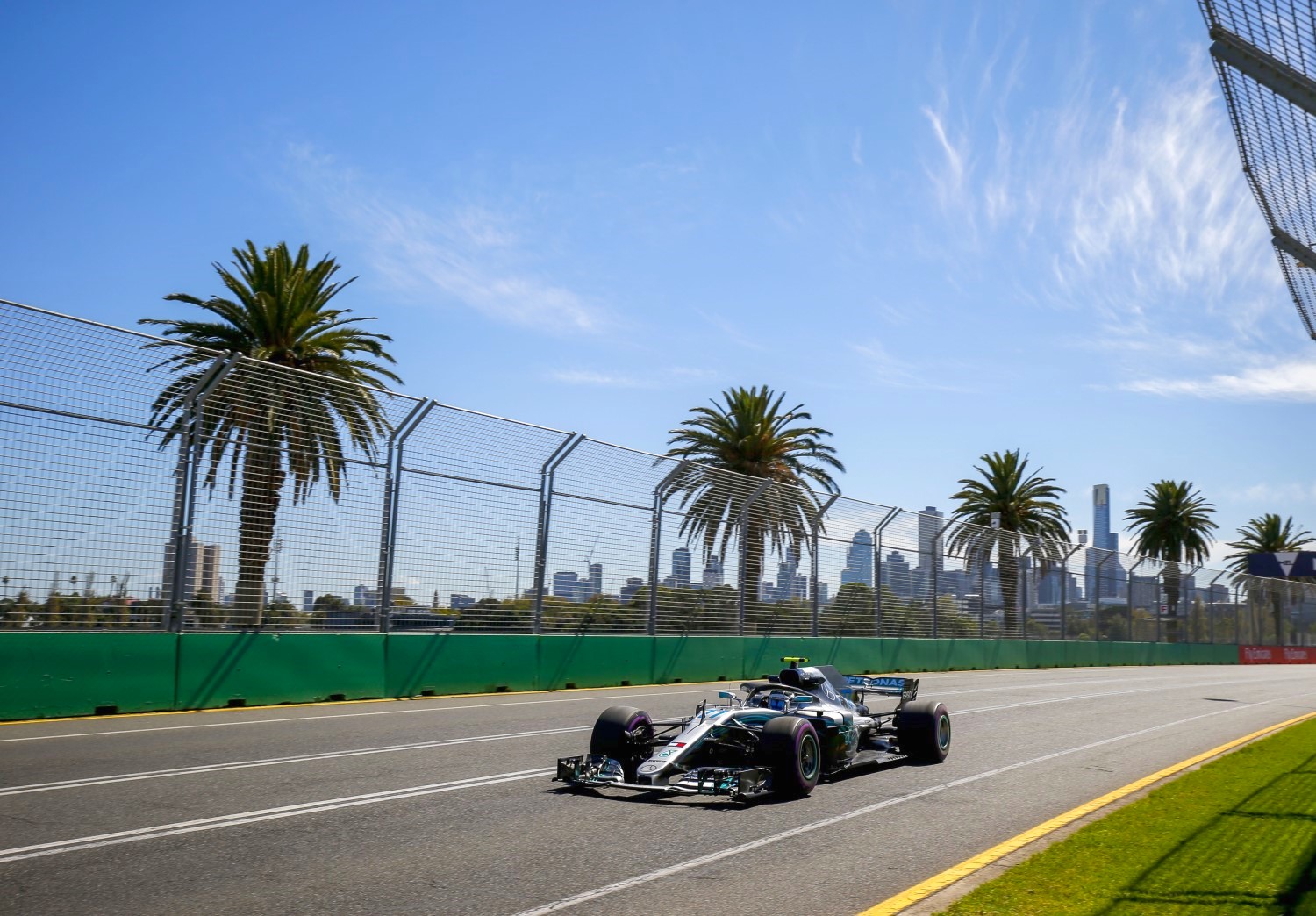 Bottas in the sandbagging Mercedes. They have yet to show their real hand
(GMM) Max Verstappen has hit back at the claim that Red Bull is the favorite in Melbourne.
Mercedes' Lewis Hamilton put the favorite tag on the energy drink-owned team, but Dutchman Verstappen thinks his biggest obstacle remains the Renault engine.
Asked what progress Renault has made over the winter, he answered: "Not too much."
Hamilton had said Red Bull was favorite because Melbourne is a high downforce track, but team boss Christian Horner thinks engine power is still king.
"The drivers are on the throttle for a lot of the lap so this should be one of Mercedes' strongest tracks," he said.
Not only that, Mercedes' engine consumes less fuel as well.
"Because we're slower on the straights, we spend more time at full throttle," Verstappen confirmed.
Ferrari's Sebastian Vettel also said Mercedes is the clear favorite at least early in 2018.
"We are in good form but could be better," admitted the German.
"If it was just one race, it would be a different story," said Vettel. "But the season is long."
Kubica may sabotage Williams car – Villeneuve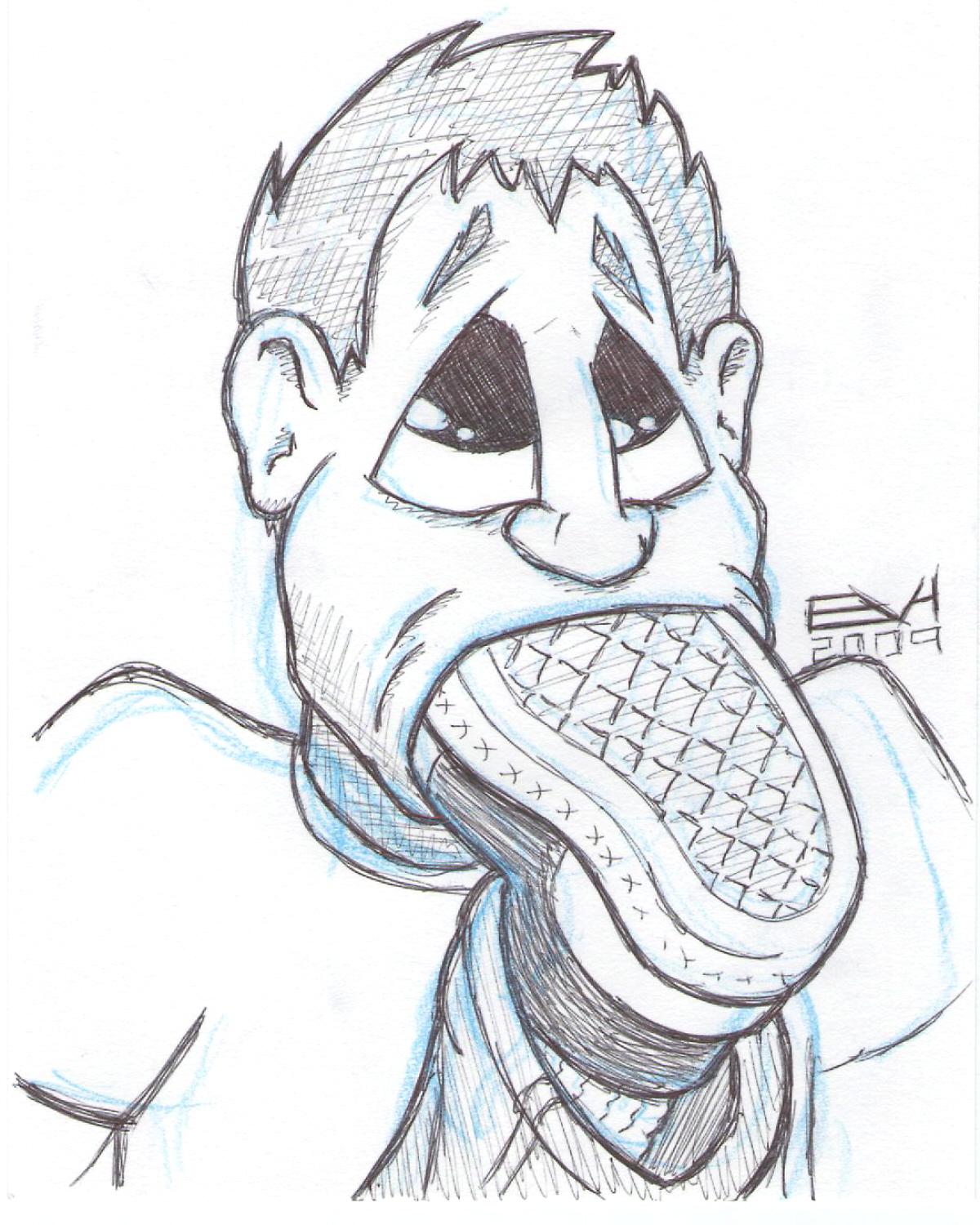 Jacques Villeneuve does it again
(GMM) Robert Kubica may deliberately sabotage Williams' progress in order to boost his chances of returning to the grid.
That is the sensational claim made by outspoken former world champion Jacques Villeneuve.
He was referring to his old team Williams, where the experienced Kubica is now the reserve driver in support of young race lineup Lance Stroll and Sergey Sirotkin.
"It's difficult to assess the situation at Williams," Villeneuve told Sky Italia.
"At least at the tests, the car looked difficult to drive. The only one who was able to use its potential was Kubica.
"Robert is the driver who will most develop the car, and it's possible he will consciously make it difficult to drive for the other drivers," Villeneuve charged.
"His dream is to race the car, not to be the third driver, and so I do not underestimate this point. In his situation I would do exactly the same," he admitted.
Gasly admits eyeing Ricciardo's seat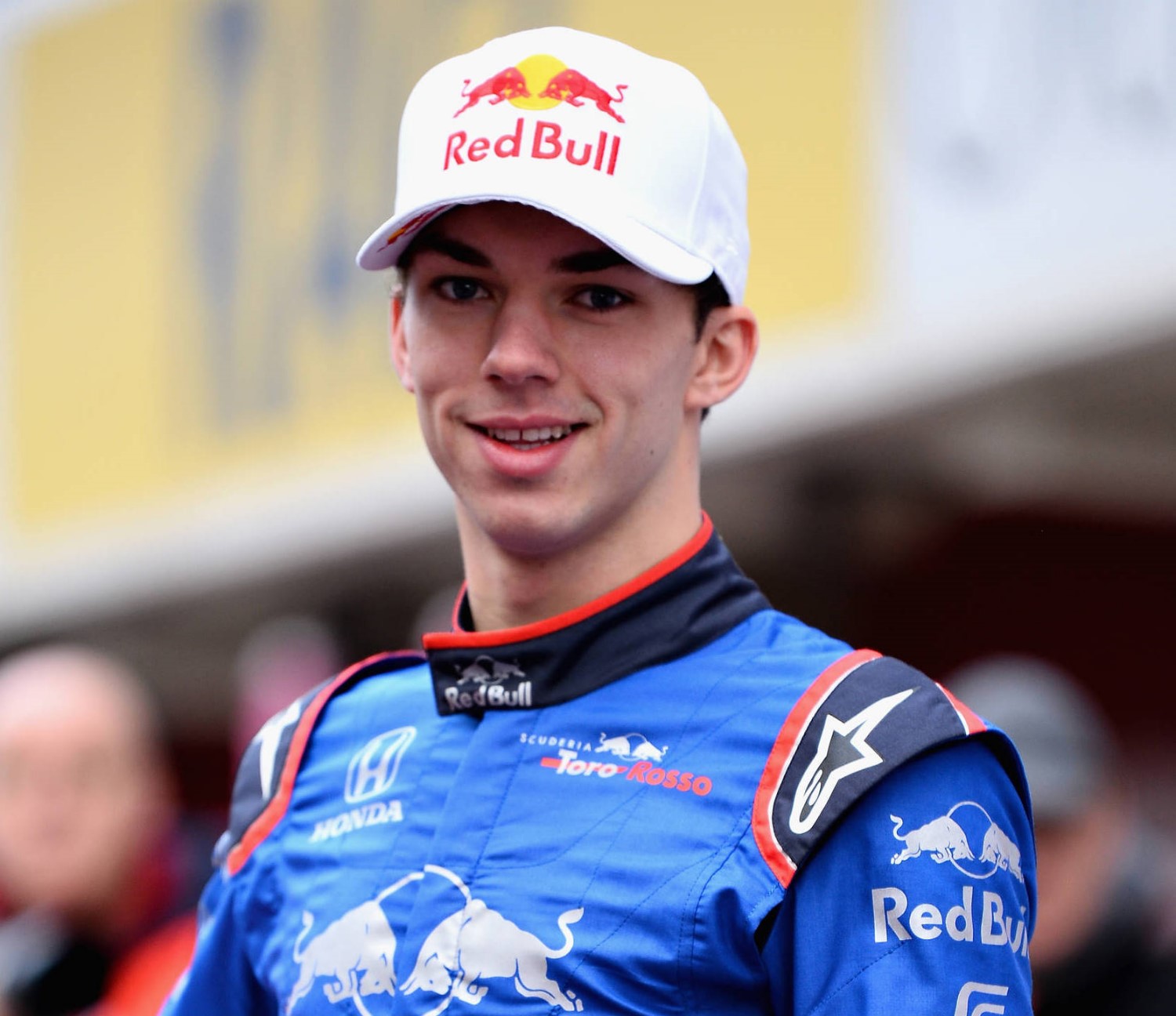 Gasly has to beat his teammate first
(GMM) Pierre Gasly has admitted he has a keen eye on Daniel Ricciardo's seat for 2019.
With Ricciardo exploring his options beyond the end of his current contract, Red Bull juniors including Carlos Sainz and Frenchman Gasly are first in line to replace him.
Asked if he might be keen and able to take Ricciardo's place in 2019, Toro Rosso driver Gasly admitted: "Of course!
"My goal is to fight for the title. I'm a Red Bull driver and I strive to race for the main team, but it's too early to say more about it than that.
"I'm preparing for my first full season in Toro Rosso, so that's my main task," he added.
Mercedes cool as Ferrari poaches FIA man
(GMM) Toto Wolff is reacting calmly to the latest controversial personnel switch in formula one.
Last year, the move of Marcin Budkowski from the FIA to Renault caused a major stir, triggering a 'gentleman's agreement' between teams about poaching staff from the governing body.
But now Laurent Mekies, another prominent FIA figure, has been snapped up by Ferrari.
"I can understand if some teams are a little bit upset," said F1 race director Charlie Whiting.
"But the degree of confidentiality of the information Laurent had access to was not as high as in the case of Marcin," he said.
"Actually, none of the teams have complained to me. I've read some stories in the pressure but there were no official complaints," Whiting revealed.
Interestingly, Red Bull has accused Ferrari of breaking the gentlemen's agreement, but reigning champions Mercedes seem calm.
"For me, Ferrari signing Mekies is ok," Toto Wolff told Bild newspaper.
"September is a long time from now — the season will be well underway by then."
One rumor is that Wolff is "ok" with the move because Mercedes is now considering following suit by also poaching staff from the FIA.
"After the Budkowski story, it's not surprising. Until then, I had not thought it possible for this to happen, but the consequence is that we will see it more often in the future," he said.
Asked if other teams will poach FIA staff, Wolff answered: "I think so. There will be more movement between the teams, the FIA and FOM in the future."
Haas admits it could be 'best of the rest'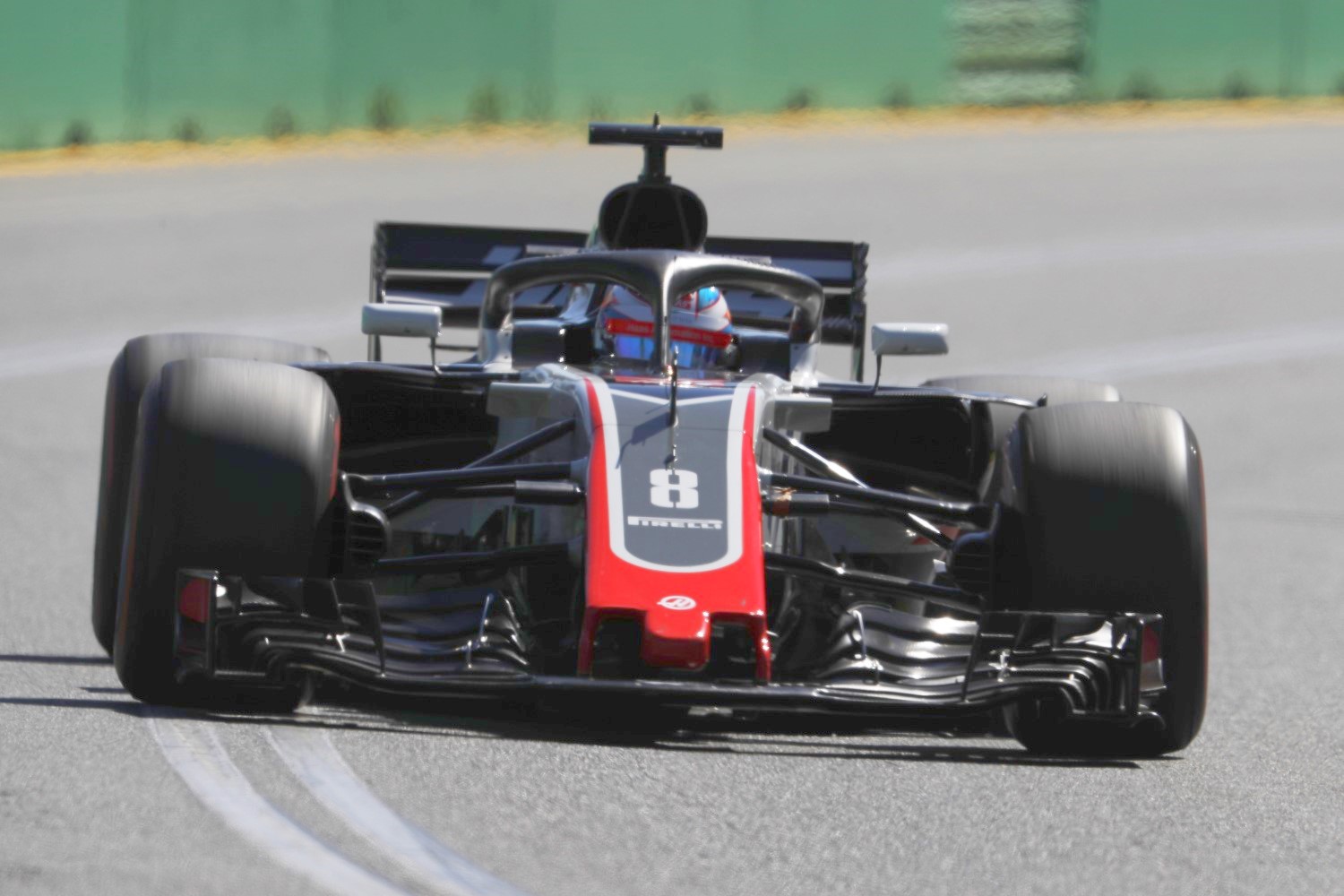 Grosjean 6th quick on Friday
(GMM) Haas is hoping to make the big leap and become 'best of the rest' in 2018.
For the past two years, it was Force India who led the battle behind the top three teams.
But this year, Haas driver Kevin Magnussen admits his car could be in that position.
"I still think it will be close between Renault and McLaren, probably Force India and Toro Rosso," he told Ekstra Bladet newspaper.
"It's hard to say where Williams is, but hopefully them as well."
Haas' 2018 car has even caught the eye of the reigning world champion team, with Mercedes' Toto Wolff hailing Gene Haas' entrepreneurialism and "crazy" boss Gunther Steiner.
"Toto and I have a good relationship," Steiner smiled.
"We do things a bit differently here and so he thinks we are a bit crazy. But I think it's a compliment. And I'd rather be called crazy than stupid!" he added.
As for everyone claiming Haas will be 'best of the rest' in 2018, Steiner answered: "It's flattering, but we are careful realists.
"We hope we're there but we're not putting ourselves under pressure because of test results. Yes, we were good. Congratulations. But you don't get points or a trophy for that," Steiner added.
"I hope McLaren and Renault will be our competitors. It would be a strange position to be in."
Ricciardo handed three-place grid drop for Australian GP
Daniel Ricciardo has been slapped with a three-place grid penalty for his home race in Australia this weekend after transgressing during a red flag period in practice.
Ricciardo was on his low-fuel lap on Ultrasoft tires when the session was suspended due to the presence of a loose timing wire on the pit straight.
As per protocol, Ricciardo returned to the pit lane, but stewards deemed that he did not stay above the minimum time set by the FIA ECU.
Stewards explained that while Ricciardo failed to adhere to the regulations, he "slowed significantly such that no danger was created", meaning a "lesser penalty" was imposed.
Ricciardo was also issued with two penalty points.
Full Stewards' reasoning:
"The Stewards examined telemetry, video, car positioning data evidence and heard from Daniel Ricciardo, the driver of car 3 and the team representative. The Stewards reviewed the data and video and found that Ricciardo did in fact fail to stay above the minimum time set by the FIA ECU in the penultimate and final mini marshalling sectors. The Stewards also found that Ricciardo slowed by as much as 175kmph from his fast times at Turn 12 and was consistently and significantly slower in the final three turns, indicating that he was fully complying with the requirements of Appendix H of the International Sporting Code. However, he admitted an error in reading his dash and was slightly below the minimum time. As the regulation states, Article. 31.6 was added this year to ensure that drivers reduce speed sufficiently during a red flag. Breach of this regulation is seen to be an extremely serious matter. However, in this case, the Stewards thoroughly reviewed the breach and found that the driver slowed significantly, such that no danger was created, and that the driver proceeded with due care. The Stewards therefore are imposing a lesser penalty than usual, and impose a three grid place penalty and two penalty points.