Liberty launches F1 online TV (Update)
UPDATE
Formula 1 "pushed back the start" of a new TV streaming service which it "hoped to launch in Australia this weekend," according to Alan Baldwin of REUTERS.
A spokesperson said that the OTT product "would be tested over the season-opening weekend in Melbourne with an aim to start delivery as soon as possible after that." The spokesperson said, "We will do an intense stress test this weekend, with people connecting from all over the world to test functionalities."
The product was announced during testing in Barcelona last month. F1 TV will give access to cameras mounted on the cars of the 20 drivers as well as the traditional broadcast feed, "with viewers able to split the screens of their mobile device or smart TV." REUTERS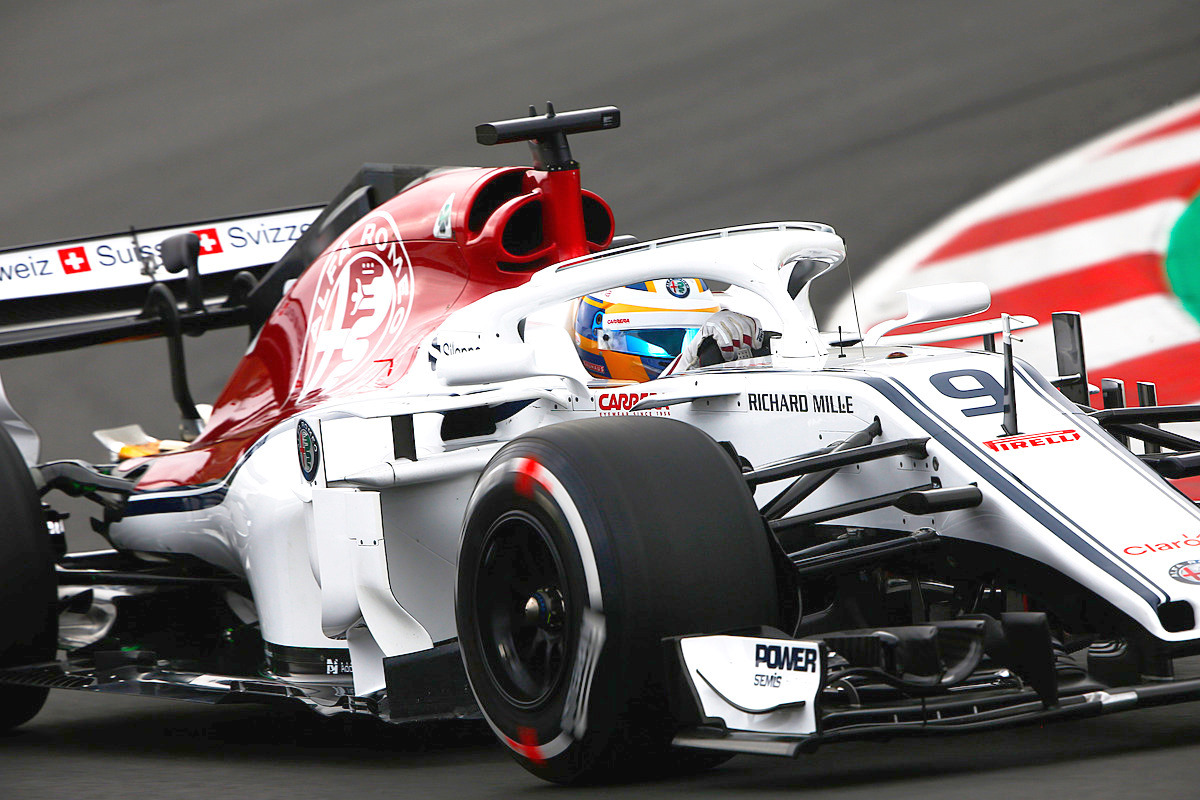 Ericsson in the Alfa Romeo Sauber
02/27/18 Formula 1 has confirmed it is to launch F1 TV in 2018, a subscription service of live streams, onboards and support series available across Europe and Latin America.
F1 TV Pro, the full package, will not be available in the UK due to the terms of the existing agreement with Sky Sports, but fans in Germany, France, USA, Mexico, Belgium, Austria, Hungary and Latin America will be able to subscribe. A lesser priced F1 Access TV will be available worldwide, offering live timing, radio commentary, race highlights and archive footage on a non-subscription basis.
The cost of F1 TV Pro is set to be between $8-$12, depending on the market, and will be available online, with iOS, Android and Amazon apps expected during the year.
Liberty had trialled some live streaming, including 360-degree cameras, during the 2017 season.
Frank Arthofer, F1's director of digital and new business, said: "With the launch of F1 TV, we are beginning on the journey to build a cornerstone of our digital transformation. F1 TV subscription products are clearly and centrally aimed at our hardest core fans, and we are firm believers that while we are bringing a new audience to the sport, we must always remain focused on delivering products and experiences that serve the most avid F1 fans.
"Our objective with F1 TV is simple: provide these fans with the best available service to watch live Grands Prix and provide them with the best sports OTT [over the top] customer experience in the world. Our team and our partners are singularly focused on delivering on that vision: not just for launch but over the long-term. Live streaming video is an exciting space changing almost daily."
Mehul Kapadia, managing director of Tata Communications' F1 Business, said: "F1 is the first global sport to adopt such an ambitious mobile strategy – and we're excited to be part of it. A single global OTT video platform, with multiple live feeds and hundreds of hours of past highlights, gives fans the power to create their own unique, immersive motor sport experiences. It's a way to keep existing audiences hooked and attract new fans to the world of F1 too."