No. 18 Monster Energy Series team issued penalty for lug-nut violation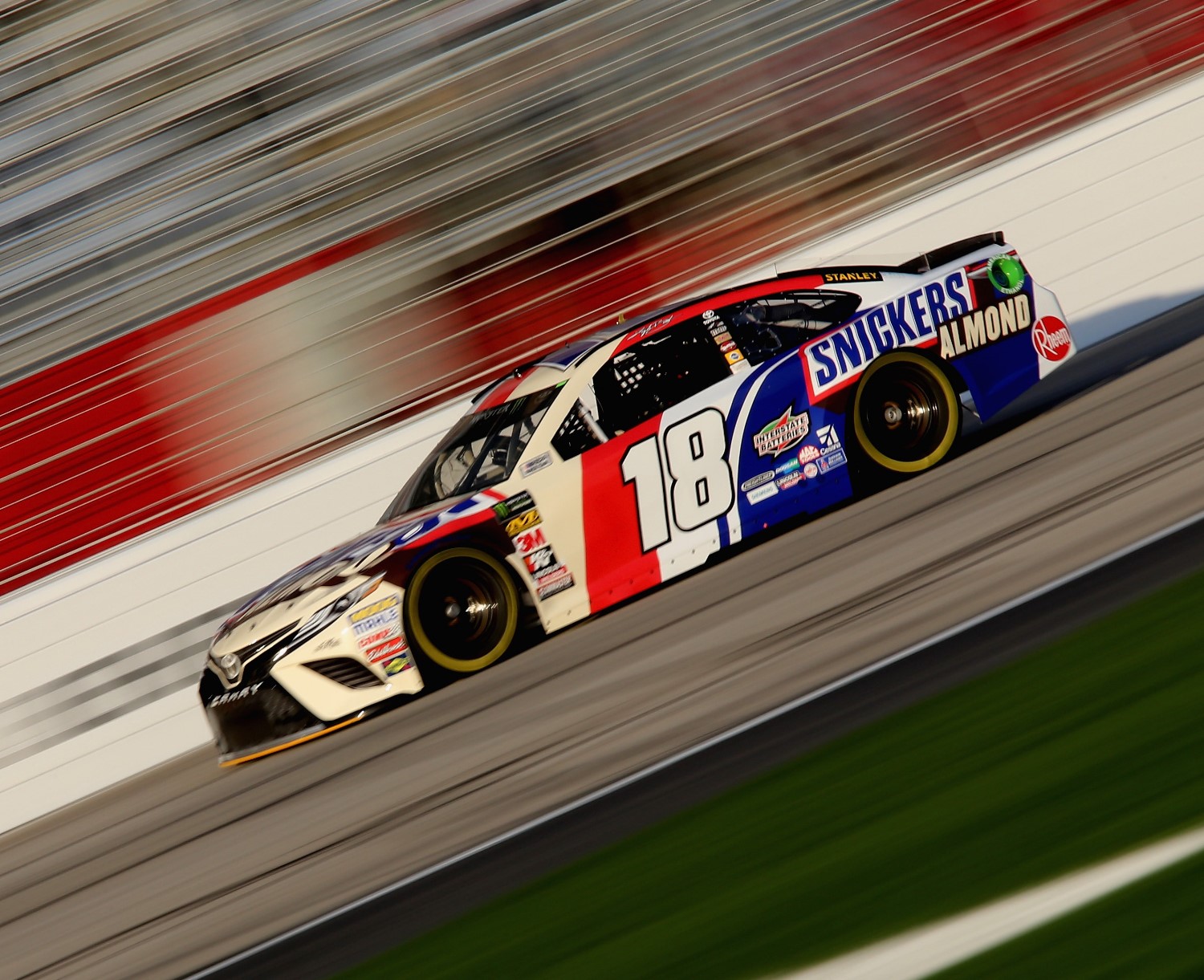 Why doesn't NASCAR switch to a single center lug nut like IndyCar and F1 and be done with they silly violations?
The No. 18 team in the Monster Energy NASCAR Cup Series received a safety violation from NASCAR following Sunday's Auto Club 400 at Auto Club Speedway.
Per section 10.9.10.4 of the NASCAR Rule Book, the No. 18 Toyota had one lug nut not secure in post-race inspection. Crew chief Adam Stevens was fined $10,000.
Kyle Busch drove the Joe Gibbs Racing Toyota to a third-place finish after leading 62 laps in Sunday's event won by Martin Truex Jr. Busch currently ranks second in the Monster Energy NASCAR Cup Series standings as the series heads to Martinsville Speedway (Sunday, 2 p.m. ET, FS1, MRN, SiriusXM NASCAR Radio).
The No. 18 NASCAR Xfinity Series team also was penalized for a lug-nut violation. Crew chief Eric Phillips was fined $5,000.
Ryan Preece finished ninth in the No. 18 Joe Gibbs Racing Toyota in the Roseanne 300.