Self-driving car's fatality accident raises inevitable legal question (Update)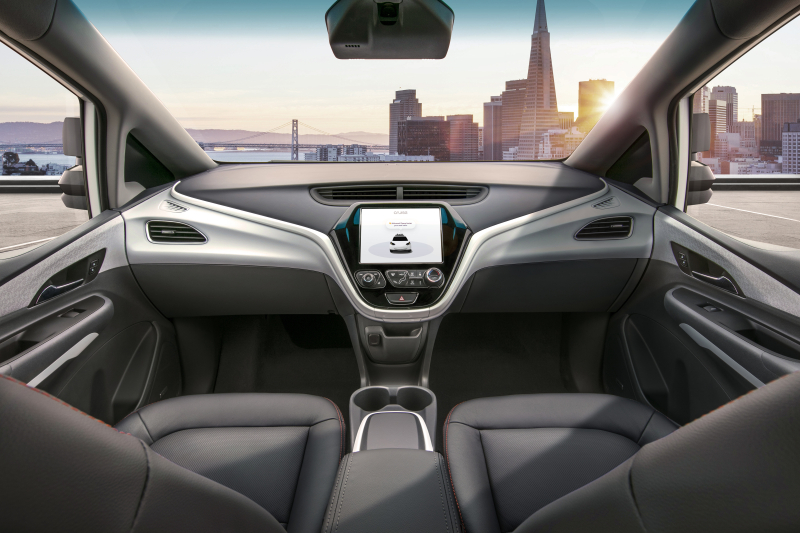 Autonomous car manufacturers won't be deterred
UPDATE
Not so Fast
As long as robot cars roam public streets and highways, they will occasionally kill people. That's an ugly truth that no one in the driverless vehicle industry can deny.
Will those robot cars kill people at significantly lower rates than drunk, stoned, tired or distracted human drivers do now? Automakers, technology companies, politicians and regulators are betting they will, as driverless vehicles are rolling out faster than almost anyone expected as recently as a year ago.
But the Sunday night incident in Tempe, Ariz., in which an Uber robot car hit and killed a woman walking her bicycle across the street, makes clear the industry is much further behind in making its case to the public.
"It's likely there will be far fewer deaths with driverless cars," said Marlene Towns, a professor at Georgetown University's McDonough School of Business. "But getting to the point where people will be convinced of that will be tough."
Speculation by Tempe's police chief that the robot may not be at fault in the crash may temper any public or political backlash.
Uber was testing the robot car in autonomous mode with a human engineer, who was behind the wheel but not driving. Elaine Herzberg, 49, walking a bicycle, stepped in front of the car from a center median, according to video evidence, police said.
"The driver said it was like a flash, the person walked out in front of them," Tempe Police Chief Sylvia Moir told the San Francisco Chronicle. "His first alert to the collision was the sound of the collision.
"It's very clear it would have been difficult to avoid this collision in any kind of mode [autonomous or human-driven] based on how she came from the shadows right into the roadway."
The National Highway Traffic Safety Administration and the National Transportation Safety Board are both investigating the incident.
Automakers who publicly responded to the news had different reactions. Toyota temporarily suspended public-road driverless testing in the U.S. In Germany, Volkswagen Group Chief Executive Matthias Mueller latched on to the chief's assessment. "There are indications that this accident was unavoidable," he said at an earnings news conference. "We won't let ourselves be brought off course from our long-term strategy on the basis of tragic events like this." Russ Mitchell, LA Times – MAR 21, 2018
Here come the Chinese
Chinese technology giants Baidu Inc., Alibaba Group Holding Ltd. and Tencent Holdings Ltd. — dominant forces in e-commerce, mobile payments and social media–now are elbowing their way into autos, threatening established car makers.
These three companies–the so-called BATs–are plowing millions of dollars into electric-vehicle startups, car-sharing services and online retailers, as well as software platforms for autonomous driving and online car selling.
U.S. tech companies, notably Alphabet Inc. and its self-driving car unit Waymo, also are pushing into the auto sector. But the BAT companies have a big advantage in China, where tight government internet controls make it difficult for foreign enterprises to compete. For example, non-Chinese companies aren't allowed to operate digital mapping systems needed for autonomous driving.
That has prompted both foreign and domestic auto companies like Ford Motor Co., BMW AG , SAIC Motor Corp. and Zhejiang Geely Holding Group Co. to seal tech partnerships with the BAT firms. This month, Renault SA said it is aiming for a fivefold increase in Chinese sales by 2023 as the result of a deal to sell cars on Alibaba's online retail platforms. Renault also said it would start using Alibaba's connectivity software in its cars in China.
The threat posed by China's internet giants was underscored when Li Shufu, the founder of Zhejiang Geely, announced last month that the company would invest $9 billion in a 9.7% stake in Mercedes-Benz parent Daimler AG .
"The competitors that challenge the global car industry in the 21st century technologically are not part of the automotive industry today," Mr. Li said in a statement. "No current car industry player will be able to win this battle against the invaders from outside independently."
Baidu, Alibaba and Tencent are betting that the auto industry is going to shift from selling hardware to selling services, with revenues derived mainly from selling subscriptions to features like shared autonomous vehicles and high-speed mobile internet.
"The BATs want people in cars using their online services. They see mobility as an on-ramp into their ecosystems," said Bill Russo, an ex-Chrysler executive who now runs Shanghai consultancy Automobility. "So they're all actively investing in mobility… This is a game that's not happening anywhere else. It's what makes China so unique."
Baidu Chief Executive Robin Li has made developing self-driving cars a priority for the search and mapping company. "In future commutes, you won't have to focus much on driving anymore," he said, on the sidelines of China's annual legislative session in Beijing this week. "You'll be able to have hot pot and sing karaoke on the ride."
Chen Hong, chairman of SAIC Motor, China's biggest car maker, speaking separately at the legislative session, acknowledged the tech giants' threat but said traditional auto makers have an edge in understanding drivers and their needs. Trefor Moss and Liza Lin, The Wall Street Journal – March 19, 2018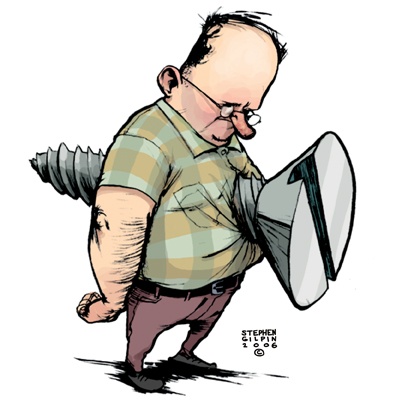 Autonomous vehicles will be screwed if they keep killing people
03/21/18 The death of a pedestrian hit by a self-driving Uber vehicle in Arizona this week could offer a test of who can be held legally responsible for accidents when a human is no longer at the wheel, legal experts said.
Any litigation that arises from the accident, the first fatality involving a fully autonomous vehicle, could pit the ride-hailing service against technology suppliers and the vehicle's manufacturer, legal experts said. It could also provide a window into confidential indemnification agreements that companies developing self-driving car systems may have reached to shield themselves legally.
In Sunday's accident, Elaine Herzberg, 49, was walking her bicycle outside the crosswalk on a four-lane road in the Phoenix suburb of Tempe when she was hit by the Volvo XC90 SUV equipped with Uber's autonomous technology. It was traveling in self-driving mode at about 40 miles per hour, police said.
Tempe Police Chief Sylvia Moir, who saw video of the crash, told the San Francisco Chronicle late Monday that it "would have been difficult to avoid this collision in any kind of mode (autonomous or human-driven) based on how she came from the shadows right into the roadway."
The Tempe Police Department said in a statement later that the department does not determine fault in vehicle collisions. "Ultimately the investigation will be submitted to the Maricopa County Attorney's Office for review and any potential charges," it said.
It was not clear whether a lawsuit would be filed on behalf of Herzberg's estate.
Sue 'em all, lawyer says
Bryant Walker Smith, a law professor at the University of South Carolina with expertise in self-driving cars, said most states, including Arizona, require drivers to exercise due care to avoid hitting pedestrians on a roadway, even if the pedestrians use an unmarked crosswalk.
Sergei Lemberg, a California-based lawyer who has brought several lawsuits against self-driving car manufacturers, said that Uber, Volvo, which manufactured the sport utility vehicle, and any companies that supplied self-driving technology to the vehicle could potentially be held liable if litigation ensued from the Tempe accident. The "safety" driver who was behind the wheel but who appears not to have operated the vehicle could also be named as a defendant, Lemberg said.
"Suing all these parties would be my top thought right now," he said.
Uber said in a statement it was fully cooperating with local authorities investigating the accident.
Volvo, the Swedish car brand owned by China's Geely, confirmed its vehicle was involved in the crash but said the software controlling the SUV was not its own. Volvo said in 2015 it would accept full liability when one of its vehicles equipped with its own self-driving system was in autonomous mode. The company said in 2017 it had agreed to supply Uber with 24,000 self-driving vehicles.
Until now, most litigation over non-fatal accidents involving self-driving vehicles has been confidentially settled, according to legal experts. A case in which a motorcyclist sued General Motors after a collision last year with one of the company's autonomous test cars in San Francisco is pending.
GM has said in a statement regarding the lawsuit that in its collision report the San Francisco Police Department determined that the autonomous vehicle was not at fault in the accident.
Legal experts said liability in the Tempe case would depend on the facts of the accident and the results of U.S. National Highway Safety Administration and National Transportation Safety Board investigations.
With no driver, legal spotlight is on system design
Car accident litigation usually turns on whether a driver acted negligently, or failed to exercise a reasonable level of care.
By contrast, a lawsuit involving an autonomous vehicle could revolve around whether the self-driving system had a design defect, legal experts said.
Design defect claims do not require a finding of fault or negligence. To prevail, a plaintiff must show only that a product had an inherent design defect that would render it unsafe.
Automakers and software writers could counter with detailed data gathered by on-board sensors on how cars behaved during a collision, experts said, to show that it was impossible for the vehicle to avoid a collision and that all the systems functioned properly.
One question that would likely arise in litigation is whether Uber, Volvo or any companies that supplied self-driving technology entered into indemnification agreements, in which an entity assumes another company's liability costs.
Paul Rafferty, a California-based lawyer who represents carmakers, said such agreements in the autonomous vehicle world are confidential, and disputes over indemnification are generally arbitrated or mediated behind closed doors.
Volvo declined to comment on whether it had entered into indemnification agreements with Uber.
Jennifer Dukarski, a Detroit-based lawyer representing suppliers of autonomous-vehicle technology, said the lawsuit filed by the San Francisco motorcyclist against GM raised only negligence claims.
So if any litigation in the Arizona accident alleges design defect claims, it could set legal precedent and be "very impactful" on the nascent autonomous vehicle industry, she said.
Regardless of who is at fault, the University of South Carolina's Smith said he would expect Uber, which has faced past scrutiny over its business practices, to settle any litigation quickly to avoid the public spotlight.
"Only if Uber believes that it was wholly without fault could I see this case going to trial," he said. Autoblog/Reuters