Mazda Raceway Laguna Seca will be WeatherTech Raceway at Laguna Seca starting April 1 (Update)
Laguna Seca
UPDATE The County of Monterey and WeatherTech have come to terms on a multi-year naming rights agreement at the motorsports and entertainment facility located at the County-owned Laguna Seca Recreation Area. Beginning in April 2018, the famed 11-turn, 2.238-mile road course will be known as WeatherTech Raceway Laguna Seca.
03/12/18 Laguna Seca's iconic race track could soon be known as WeatherTech Raceway at Laguna Seca reports Jim Johnson of the Monterey Herald.
On Tuesday, the Board of Supervisors is set to consider a five-year, $5 million naming rights deal for the county-owned raceway with Illinois-based MacNeil Automotive Products Limited, also known as WeatherTech. The deal also includes an exclusive right to negotiate an additional five-year extension through 2027.
Known for manufacturing truck bed liners, seat protectors and floor mats, among a range of automotive accessory products, WeatherTech is also known as a prolific auto racing sponsor with an eponymous racing organization and title sponsorship of an IMSA series sports car championship race.
Assistant County Administrative Officer Dewayne Woods said the proposed Laguna Seca naming rights deal, if approved by the supervisors, emerged after negotiations with a range of potential sponsors in the wake of the county and longtime sponsor Mazda deciding not to renew their 17-year partnership late last year.
"WeatherTech was a stand-out," Woods said. "They're very engaged in the racing industry, very well-known."
Sports Car Racing Association of the Monterey Peninsula interim CEO Michael Smith also praised the proposed deal, calling it the "first really big" accomplishment since the county and the longtime raceway operator began a new collaborative relationship last year.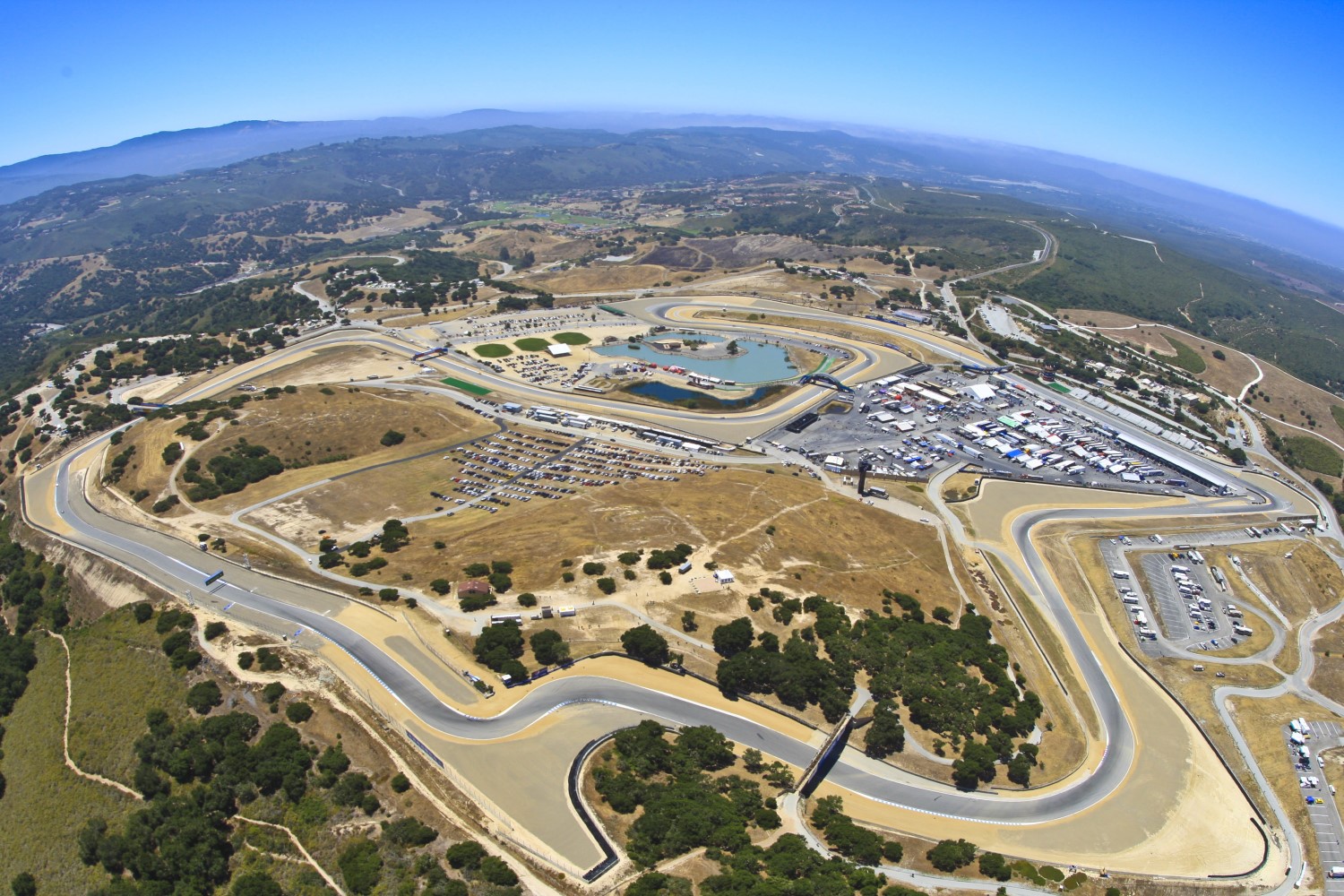 Laguna Seca aerial
"We're super enthused about it," Smith said. "WeatherTech is really, really big in racing. Financially, it's very good for the track. This is a really positive deal for us. This is going to roll into a first-class track in the next several years."
While the proposed WeatherTech deal is worth about two-thirds of the Mazda pact, Woods described it as "comparable" and noted that Mazda's agreement allowed the auto manufacturer track access and other amenities that WeatherTech won't be provided. An agreement with an entity that is not an auto manufacturer, he said, allows other auto manufacturers to get more involved in race events and other special events at the raceway, and to use the track for testing, promotions and the like, according to Woods.
Woods said the county is looking to move quickly on the proposed naming rights deal so it can be in place, including signage changes, by April 1 in the wake of the Mazda agreement's March 31 expiration. The racing season kicks off with the Ferrari Challenge on May 3-6.
Mazda will continue to be a sponsor at the raceway through this year and next.
Meanwhile, Woods said there are also other sponsorship deals in the works, including a proposed four-year agreement with Rolex as the title sponsor of the Monterey Motorsports Reunion event in late August, and Woods said he expects to present those to the supervisors in March and early April.