Hendrick Motorsports withdraws appeal to No. 9 penalty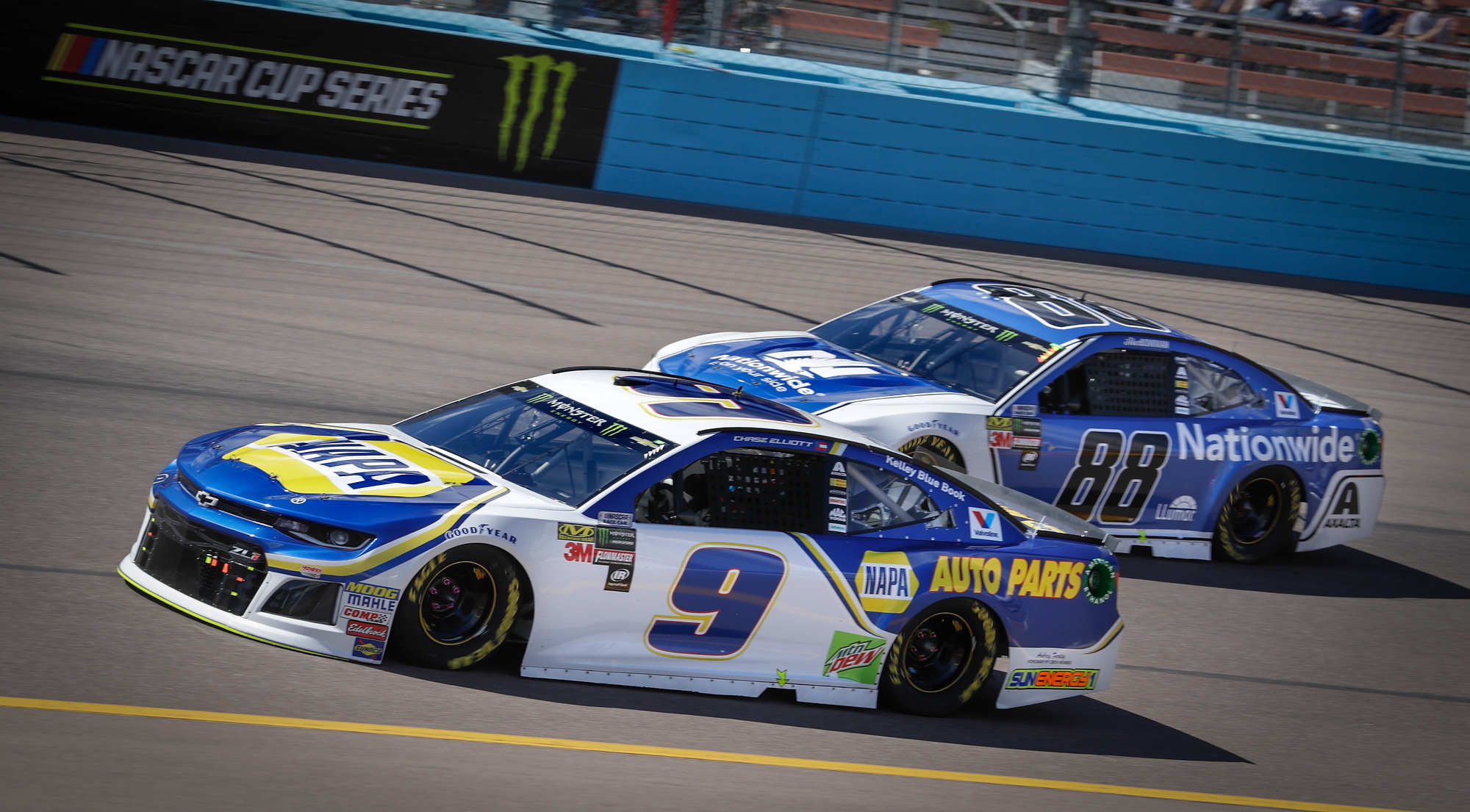 #9 car penalty stands
Hendrick Motorsports has withdrawn its request to appeal the penalty issued to its No. 9 team following the March 11 race at Phoenix, according to NASCAR officials, meaning the team's car chief will begin his two-week suspension this week.
The No. 9 team was found to have violated Section 20.14.2 of the Rule Book, which deals with rear suspension and trailing arm angles/pinion angle shims. According to the penalty report: Truck trailing arm spacer/pinion angle shim surfaces must be in complete contact at all points, at all times. Failure to adhere to that can create additional sideforce and is a violation.
Chase Elliott drove the car to a third-place finish. Hendrick Motorsports had the option of appealing to The National Motorsports Appeals Panel.
Additionally, the team was docked 25 driver points and 25 owner points. Crew chief Alan Gustafson was fined $50,000 (and now must pay it since the appeal is withdrawn). Car chief Josh Kirk is suspended for two race weekends — Martinsville (March 25) and Texas (April 8).