Latest F1 News in Brief – Monday
If Ross Brawn wants to put F1 cars on a diet he should scrap the hybrid engines with all their extra ancillary weight and bring back screaming naturally aspirated engines

Brawn admits F1 cars must lose weight

Verstappen admits he is Marko's 'new project'
Ricciardo on contract 'tightrope' – Webber
F1 cars can speed up with Halo – Wurz
Ousted Wehrlein left with 'weird feeling'
Ocon admits eyeing Mercedes future
Too early to dream about Ferrari – Leclerc
Formula 1 Braced For Criticism Over Russian GP
McLaren F1's Halo To Be Sponsored By Flip Flop Brand Gandys
Formula 1 Unveils 'Engineered Insanity' Marketing Campaign
Whiting downplays standing restart concerns
Whiting Insists FIA Clampdown on Oil Burning Will Work
Brawn admits F1 cars must lose weight
(GMM) Ross Brawn has acknowledged that formula one cars must lose weight.
While laptimes are currently impressive, F1 figures including Robert Kubica and Paddy Lowe have said the way the cars have become heavier over the last decade is not positive.
F1 sporting boss Ross Brawn admits: "The weight of the cars will be reduced.
"The heavier the car, the more it wears out the tires and consumes the fuel," he told Auto Motor und Sport.
"Given the hybrid technology, it's unrealistic to return to 500kg, but where we are at the moment – 733kg – is too much," Brawn admitted. "It's not that different to sports cars."
Verstappen admits he is Marko's 'new project'
Max Verstappen – Red Bull's pet driver
(GMM) Max Verstappen has admitted he is boss Dr Helmut Marko's "new project".
With the future of his Red Bull teammate Daniel Ricciardo in the air, Dutchman Verstappen says it is clear Marko wants him to become the next world champion.
"I am his new project. He wants to repeat the Vettel story and win world championships," Verstappen told Germany's Auto Bild.
20-year-old Verstappen is young and exciting, but many think his aggressive driving style is not yet refined enough for a world championship tilt.
But he insisted: "In a title fight, I would take fewer risks, because a second place can bring you closer to your goal than a failure. It's just a different mental approach.
"Last year I wanted to win at any cost, because I had nothing to lose. But I believe I know exactly what I have to do to become world champion."
Some think that chance could come in 2018, but Verstappen isn't so sure.
"What I want is a much more consistent season than last year," he told Ziggo Sport Totaal. "A lot fewer failures. To win again if possible and the first pole position would be nice."
Verstappen said he is therefore not in a rush to beat Sebastian Vettel's record and become the youngest ever F1 champion.
"I know that records are very important to Sebastian, and for me it would be nice, but records aren't something I really need in my life," he said.
"As long as I am world champion one day, that's the most important thing to me."
Ricciardo on contract 'tightrope' – Webber
Daniel Ricciardo
(GMM) Daniel Ricciardo will walk a contract "tightrope" in 2018.
That is the view of the Australian's countryman Mark Webber, referring to the fact that Ricciardo is on the prowl for a potential move from Red Bull for 2019.
"The first part of the year is very important for him," Webber told Melbourne newspaper The Age.
"He is on a tightrope. There is no question."
But he said that while Ricciardo is gambling slightly by stalling, 28-year-old Ricciardo's F1 future is "safe".
"It's just a question if he is wants the absolute perfect team in '19 and trying to get number 1 status somewhere in those teams. That's what he would love to achieve," Webber said.
F1 cars can speed up with Halo – Wurz
Alex Wurz
(GMM) F1 can speed up now that the controversial 'Halo' safety feature is attached to the cars.
That is the view of Alex Wurz, the president of the Grand Prix Drivers' Association.
Like many, the Austrian admits that Halo is not appealing "visually".
But he backs the move to make it mandatory.
"It's not possible with today's society and legal situation for a body like the FIA to ignore safety developments just because some don't like it aesthetically," he told Der Standard newspaper.
"Society has changed and a global industry must do everything humanly possible to prevent people from getting hurt or killed."
And the former F1 driver thinks it is possible unhappy fans will quickly forget about Halo anyway.
"If the sport is really exciting on the track, with several winners and a close field, 99.9pc of the spectators won't care if there's a Halo or not," said Wurz.
He said that with Halo on the cars, F1 and the FIA can also push the throttle on making the cars even more spectacular.
"If we make sure the cars are safe, in the future we can fly through Monaco at 400 or 450kph, and not need a red flag when it rains," said Wurz.
Ousted Wehrlein left with 'weird feeling'
Wehrlein was just too slow
(GMM) Pascal Wehrlein admits it's a "weird feeling" to be left on the sidelines as the 2018 season begins.
The Mercedes-backed German drove for Manor and Sauber in 2016 and 2017 respectively, but is now heading back to the German touring car series DTM.
"Of course I'd like to still be in formula one and I think I've shown I deserve a place over the past two years," Wehrlein told the Sudkurier newspaper.
"There are now two of my former teammates (Esteban Ocon and Marcus Ericsson) on the grid that I beat that are still there, which is a weird feeling. But I'm looking forward to the task in DTM now," he added.
Ocon admits eyeing Mercedes future
Esteban Ocon wants Bottas' seat
(GMM) Esteban Ocon admits he is quietly eyeing a future at Mercedes.
The young Frenchman is currently at Force India, but he is backed by Mercedes.
According to RMC, Mercedes boss Toto Wolff recently called the 21-year-old his "little gem".
"It's always cool to hear things like that from your boss," Ocon smiled.
But when asked if he is eyeing Valtteri Bottas' place at Mercedes for 2019, Ocon insisted: "We'll see.
"For now I'm at Force India. But my career is managed by Mercedes so I am in very good hands. If I do very well, there will always be opportunities," he added.
However, although fourth in the past two years, Force India had a mixed winter season and may no longer be leading the midfield.
"The car was well born but there is quite a bit of work to do, particularly at the beginning," Ocon admits.
"There are new pieces coming for the first race so it will be a really different car," he added.
"It's difficult to know where we are, but in the 'long runs' we weren't far from Red Bull so that's encouraging," said Ocon. "We'll see what happens in qualifying when it counts."
Too early to dream about Ferrari – Leclerc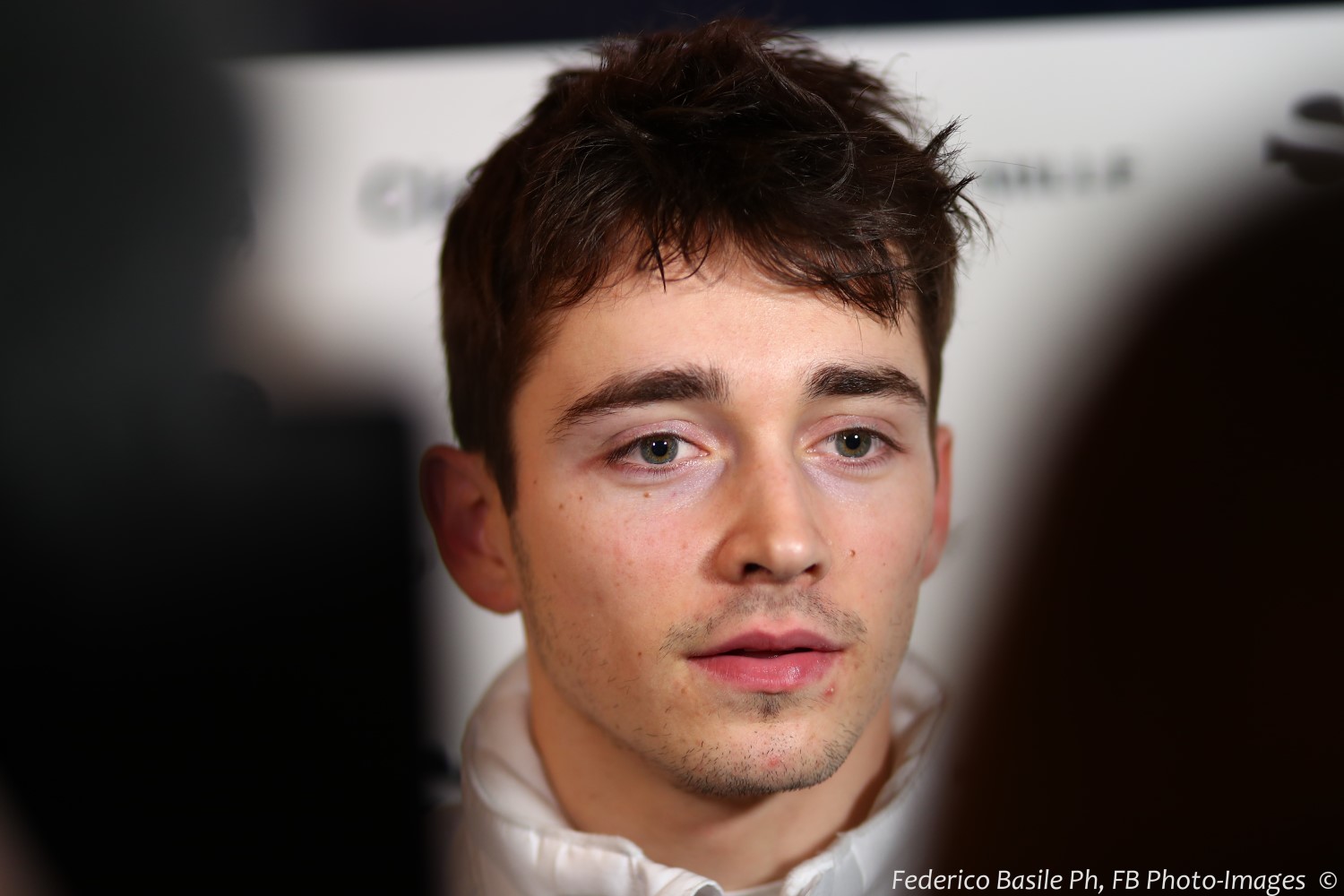 Charles Leclerc has to prove himself first
(GMM) Charles Leclerc says it's too early to dream about a future at Ferrari.
The reigning Formula 2 champion is backed by Ferrari, and has been placed at the newly Alfa Romeo-sponsored Sauber team for his F1 debut in 2018.
But when asked if he is eyeing Kimi Raikkonen's Ferrari seat for 2019, he told RMC: "Honestly, no.
"It's so big a dream that for now I can't imagine it as a reality.
"So I'm going to focus on 2018, which is very important for me. It's my first season and I have to prove myself," Leclerc added.
"I do have very close ties with Ferrari, I'm one of their drivers so they're watching me, but I am not thinking about 2019."
However, the 20-year-old may actually be quite close to making his Ferrari debut, with Blick newspaper reporting that Leclerc is the Maranello team's 2018 reserve driver.
"I have no idea if I'll get the Ferrari seat in an emergency," Leclerc insisted. "If they asked me it would be a dream come true, but for now I'm driving for Alfa-Sauber."
Formula 1 Braced For Criticism Over Russian GP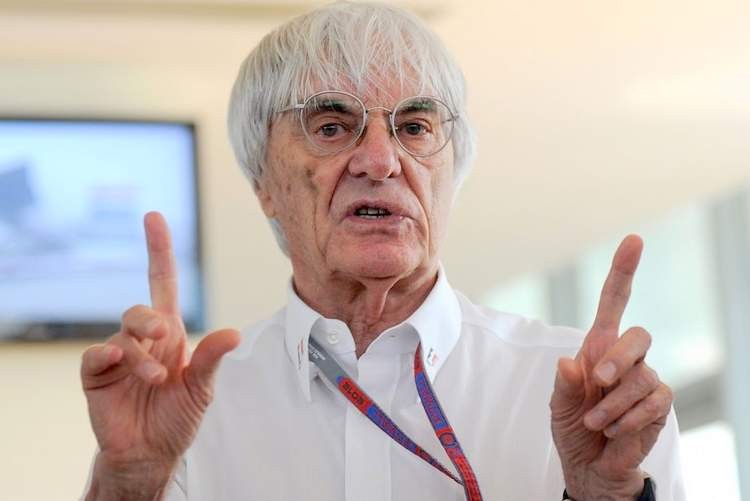 Ecclestone orchestrated the Russian deal
Formula 1 was the "pet project" of Russian President Vladimir Putin as he "brought one of the world's richest sports to his home nation as a showcase for his favorite holiday resort and a display of Western glitz and glamor," according to Kevin Eason of the SUNDAY TIMES.
But now F1 is "bracing itself for a storm of criticism as the row over the Salisbury poisonings threatens to overshadow Russia's summer of sport."
Liberty Media "could face embarrassment" when Putin attends the grand prix and sits in his personal box to watch the 10 teams — seven from Britain — racing. F1 has a six-month "buffer" until the grand prix on Sept. 30 and will "hope the furor has died down."
U.K. Foreign Secretary Boris Johnson also "made it clear that he does not want British fans to be penalized by sanctions against the World Cup," and the grand prix will "likely to fall into the same category."
Human rights groups are "only too familiar with F1's cavalier attitude to dictatorships" and have criticized the sport's association with countries such as Azerbaijan, Bahrain and China.
Teams are contracted to race wherever F1 decides or "face heavy fines or exclusion from the championship." SUNDAY TIMES
McLaren F1's Halo To Be Sponsored By Flip Flop Brand Gandys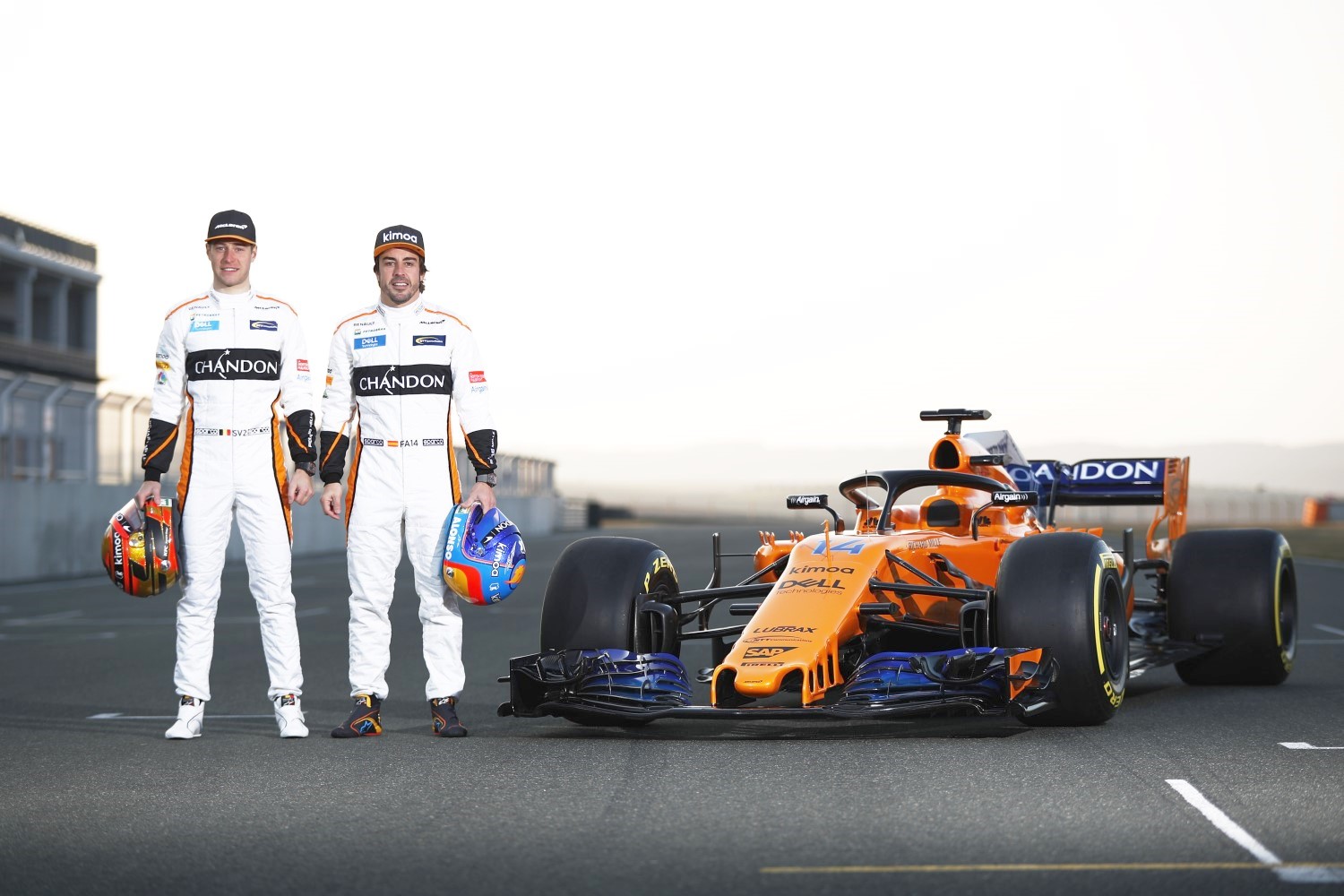 The McLaren Halo gets charity sponsor
The halo device on McLaren's Formula 1 car will be sponsored by a flip flop manufacturer in the season-opening Australian Grand Prix, according to Scott Mitchell of AUTOSPORT.
McLaren announced a partnership with Gandys, a British lifestyle brand founded by brothers Rob and Paul Forkan after their parents died in the Dec. '04 tsunami that struck southeast Asia. Gandys' success enabled the Forkan brothers to "open a charitable foundation called Orphans For Orphans in Sri Lanka," where their parents were killed.
The company and its charity work have "continued to grow since."
McLaren's cars will feature Gandys branding on the halos in Melbourne next week. Gandys will also produce a "special McLaren-inspired" flip flop, dubbed a "halo edition" by the team, with 100% of profits going to Orphans For Orphans. AUTOSPORT
Formula 1 Unveils 'Engineered Insanity' Marketing Campaign
Formula 1 is "distancing itself further from the Bernie Ecclestone era by launching a paid-for global marketing campaign for the first time," according to Alan Baldwin of REUTERS.
The former F1 CEO "famously relied on race promoters, teams, sponsors and media to publicize the sport rather than the rights holders themselves investing money in marketing."
A minute-long film, "Engineered Insanity," initially rolled out over social media channels on Friday, "focuses on the visceral appeal of the sport" as experienced by "superfans" inside a wind tunnel.
F1's recently appointed director of marketing, Ellie Norman, said that teams were "supportive of the initiative."
Norman: "There is definitely a sense of appreciation that for the first time Formula One is promoting the sport and the series itself." REUTERS
LOVE OF THE SPORT: CAMPAIGN LIVE's Simon Gwynn reported the 60-second film, created by Wieden & Kennedy London, jumps between race footage and clips of six F1 "superfans" who were filmed inside a "specially constructed wind tunnel being subjected to intense wind, heat and rain."
The participants "were chosen for their love of the sport, as well as to represent the demographic breadth of the sport's fanbase," a spokesperson said.
The film was created by Philippa Beaumont, Freddy Taylor and Andrew Bevan and directed by Chris Boyle through Private Island.
It launched ahead of the first race of the season, the Australian Grand Prix in Melbourne on March 25.
The film will be supported by out-of-home ads in Melbourne, including hand-painted murals. CAMPAIGN LIVE
MARKETING WEEK's Ellen Hamett reported with a "big outdoor push — including in-airport and in-city posters and hand-painted murals — the campaign will roll out across key Grand Prix destinations" in China, France, Germany and the U.S. as the season unfolds.
It will also run on a number of digital and social platforms. In the short term, F1 will be tracking engagement, video views, reach and re-sharing.
Longer term, Norman said that will be measured against its "core brand statements: increase interest, better knowledge and deeper engagement with F1 as a sport."
It fits in with F1's long-term strategy to "shift brand perception and build a new identity" centered around its fans. MARKETING WEEK
SNAPCHAT EXTENSION: MOTORSPORT WEEK reported F1 agreed to a multi-year extension to its deal with Snap Inc., which will result in increased coverage of the championship on Snapchat.
As part of the expanded arrangement, more than 10 of this year's events will be featured on the social media platform, starting with the Australian Grand Prix.
On each raceday, Snapchat's in-house production team will curate public Snaps posted by drivers, teams, journalists, fans at the track and at home watching the action and "add HD quality race footage to bring Snapchatters a unique, first person perspective" of an F1 grand prix. MOTORSPORT WEEK
Whiting downplays standing restart concerns
Charlie Whiting
FIA race director Charlie Whiting is not "not overly concerned" about standing restarts despite concerns from some of the drivers.
This season standing restarts can be used after red flag periods, however, that will be determined by Whiting based on the track conditions.
The drivers practiced standing starts during pre-season with Romain Grosjean admitting he's worried that grip levels mean F1 could be in for "carnage."
He said: "Safety-wise, I'm a bit concerned because as I say, I went to fourth gear and that was the maximum I could do.
"To me it could be carnage."
Whiting, however, says he doesn't foresee any major issues.
"No driver has spoken to me about it," he said.
"It seems a bit of an odd comment to me because they all put new tires on whenever there is a red flag.
"I'm not too concerned about that.
"I think the grip was quite low in Barcelona anyway.
"They didn't put new tires on, did they? Because it was a quick procedure.
"I'm not overly concerned about that."
Whiting Insists FIA Clampdown on Oil Burning Will Work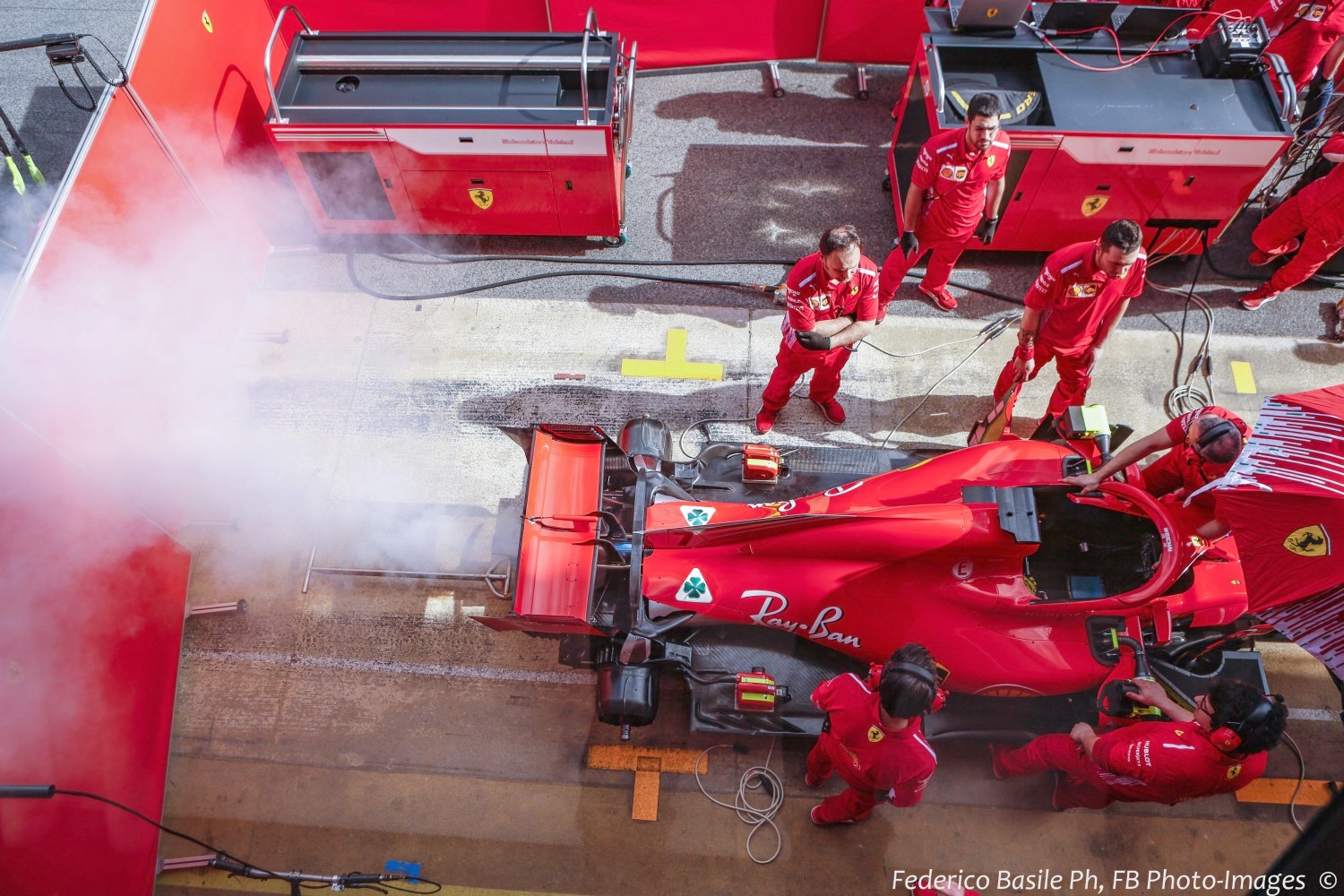 Is that oil burning out the back of the Ferrari?
FIA race director Charlie Whiting has moved to ease the fears that Formula 1 teams will be able to get around the restrictions implemented in 2018 when it comes to oil burning, particularly in Qualifying.
With teams possibly burning oils to deliver a power boost, a limit of 0.6-litres of oil use per 100-kilometres has been introduced, but some team principals, most notable Aston Martin Red Bull Racing's Christian Horner, feels the Saturday afternoon sessions could still see excessive burning.
Whiting has downplayed these fears, insisting the FIA has tightened up the regulations and introduced measures to prevent any trickery from teams burning too much of their oil.
"We've closed down all the things that they were able to do last year, mainly via oil spec," Whiting is quoted as saying on Motorsport.com. "Not only was oil being burned a little, but they were putting things in the oil to aid combustion, because there was no real oil spec last year. Now there is.
"Now they have to approve oils. They can only use approved oils, so they give us a sample just like they do with fuel, and that has to be approved and that is the only oil that they can use.
"We've tightened up the engine rules in Article 5 of the Technical Regulations, and we've also routed the breather that can no longer go back into the air intake which was the biggest issue.
"That has to go out the back like virtually every other racing car in the world. And we've told them they can't use more than 0.6 liters per 100 km. All those things combined I think will do the job."
Whiting has faith that the systems put in place by the FIA to limit the oil burn limits, particularly over the shorter distances of qualifying, will work, despite fears of teams finding loopholes to use more oil than allowed.
"The loophole being talked about is the difficulty of checking how much oil has actually been used during qualifying," said Whiting. "You've got a small amount of laps, so if you're looking at a percentage you've got to try and detect smaller quantities that have been used. That's a challenge.
"So we've made them all fit homologated oil sensors in their main oil tanks, but they've got auxiliary oil tanks as well, so we've got to be able to check those too. It's just a matter of detailed checking just to make sure that they are respecting the 0.6 even over short distances."