NASCAR Phoenix TV Rating (Update)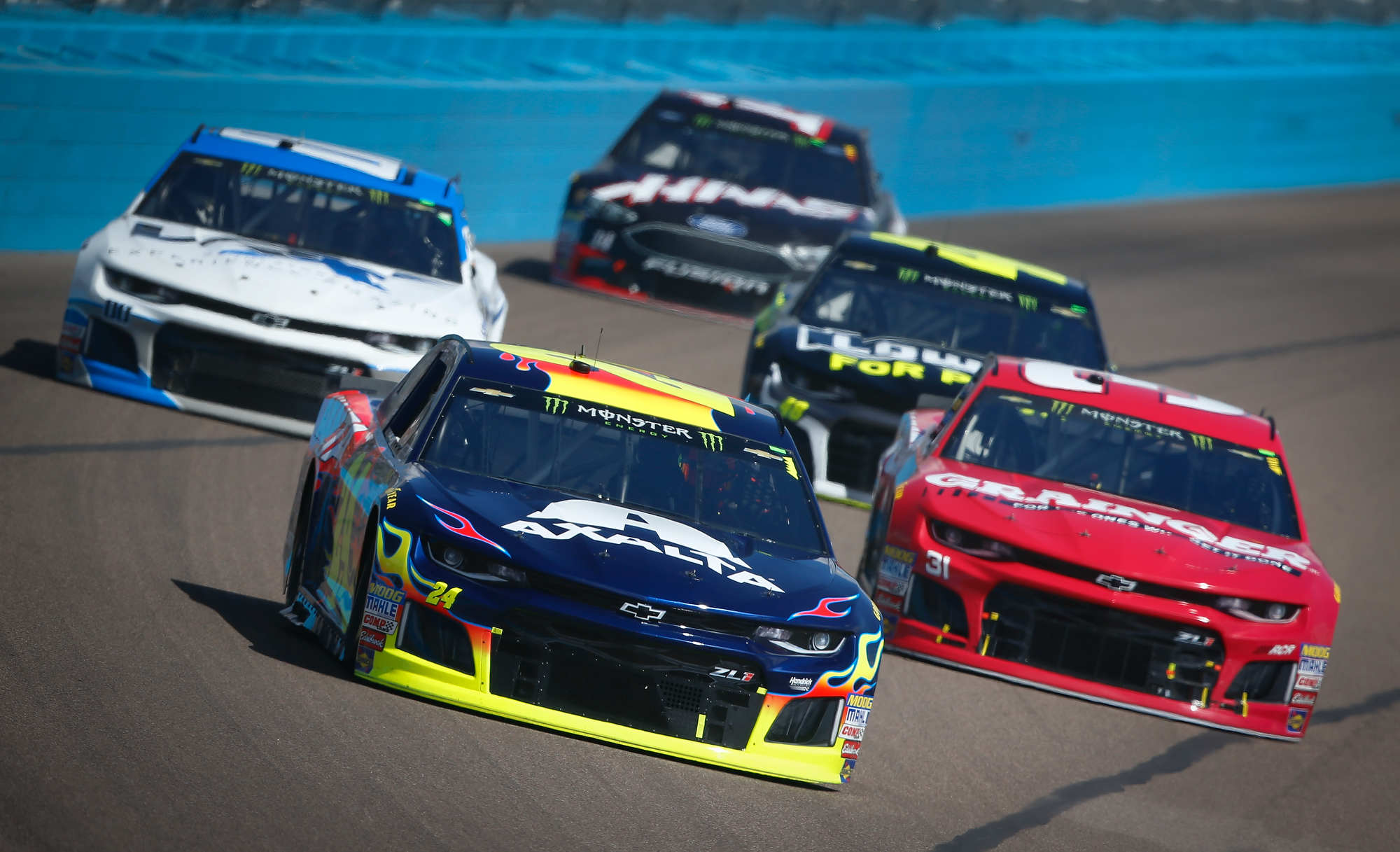 Phoenix action
UPDATE The final TV ratings for the Phoenix Monster Cup race was a 2.81 with 4.576 million fans tuned in, down 15% from the 3.3 final rating and 5.4 million viewers last year. NASCAR ratings are in a downward spiral that's been going on for 5 years now. After Lowe's expect more sponsors to leave the sport.
NASCAR may be down but it still draws 400% more viewers than IndyCar.
03/12/18 Fox TV earned a 2.7 overnight rating for yesterday's Monster Energy NASCAR Cup Series TicketGuardian500 at ISM Raceway.
That is down 10% from last year's race which pulled in a 3.0 overnight also on Fox.