Lowe's Departure From NASCAR Doesn't Bode Well For Sport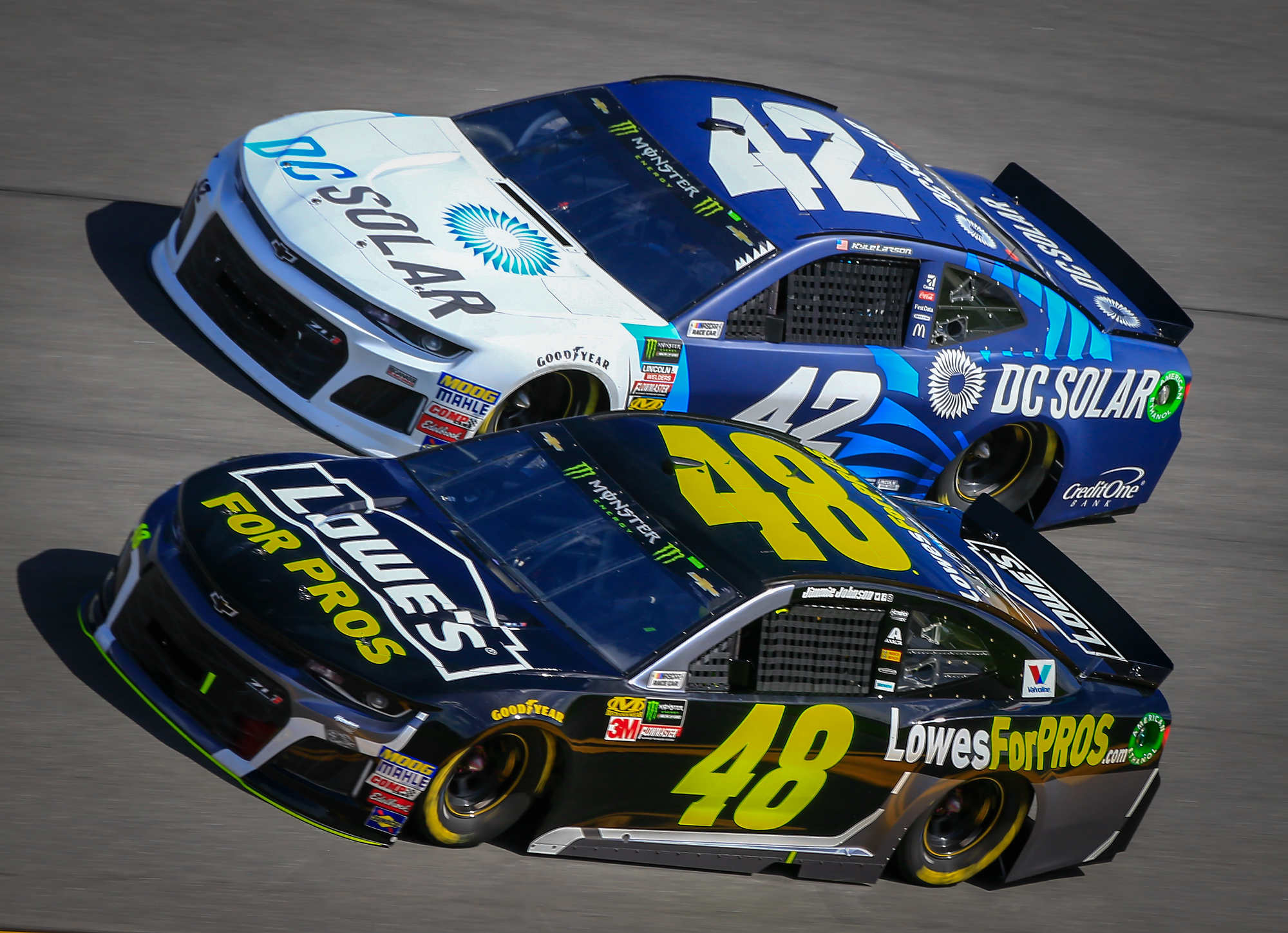 #48 Lowe's Chevy of Jimmie Johnson
Lowe's will not return as a sponsor next season with Hendrick Motorsports, marking the first time in 18 years that the home improvement chain will not be involved in the business of NASCAR.
Lowe's has been the full-season sponsor of the No. 48 Chevy driven by Jimmie Johnson since '01. Johnson signed a three-year HMS extension through the '20 Monster Energy Cup Series season, but Lowe's only signed a one-year extension through '18. The loss is a sizable one for HMS, which likely earned around $20M annually from Lowe's, as well as NASCAR on the whole.
The departure of Lowe's marks another loss of a major B2C brand in NASCAR, joining the likes of Target and Dollar General.
However, HMS said that the situation is an opportunity to try to find a new company to align with Johnson for the first time in his career. Lowe's works with GMR Marketing on its sports marketing. Lowe's Chief Customer Officer Michael McDermott in a statement said the company is ending the deal because it is "evolving" its marketing strategy, but he added the deal "has been valuable."
Lowe's has faced stiff competition in recent years from Home Depot. The chain's Kobalt Tools brand was title sponsor of the Cup Series race in Las Vegas from '11-17. Adam Stern, Staff Writer/SBD