NASCAR lowers the boom on Chevy team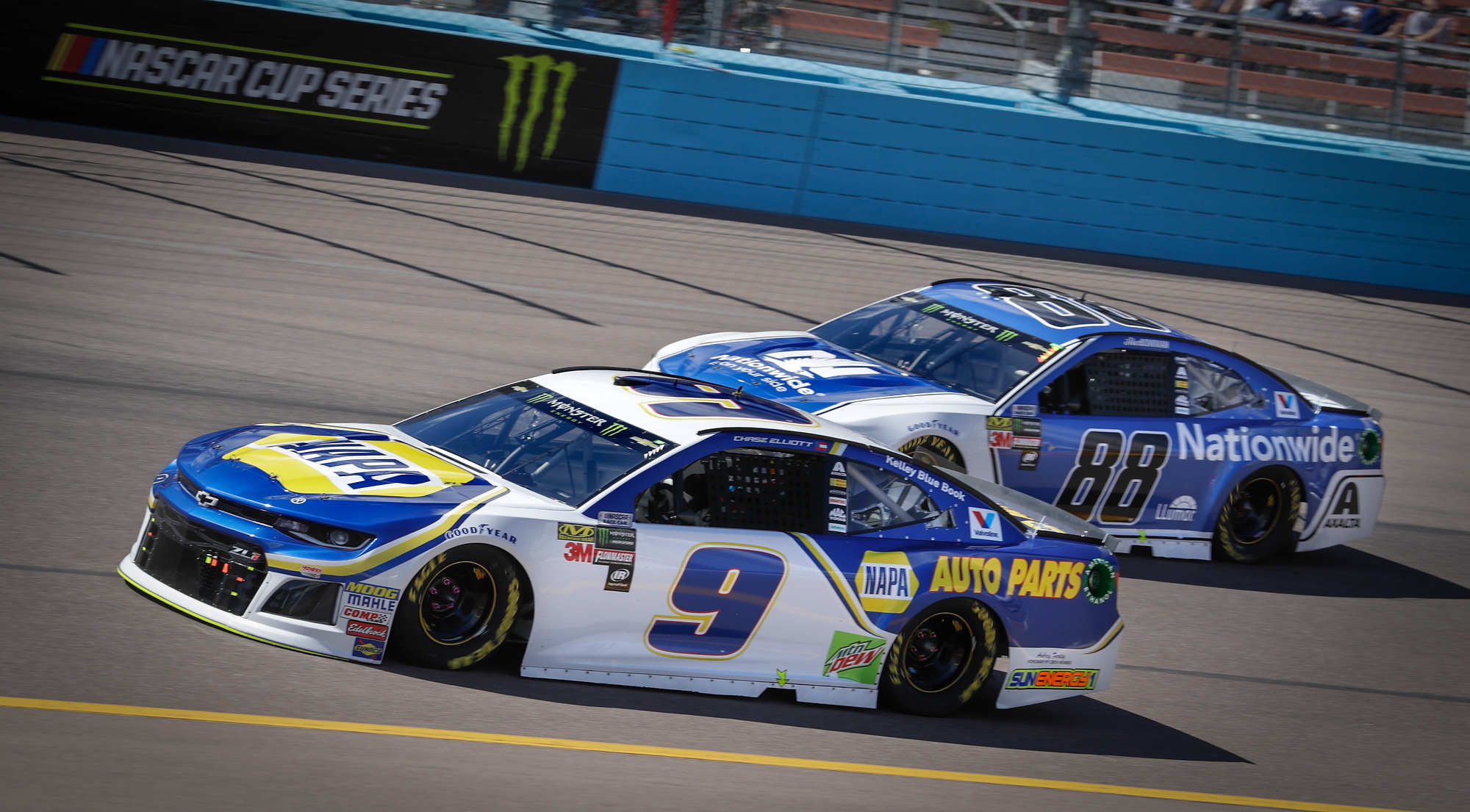 With the fix in for Ford this year the Chevy teams will not be given a chance to bend the rules to catch up. Elliott finished 3rd in Phoenix – too high up for NASCAR. It will be a very long year for Chevy teams in 2018
NASCAR has docked Chase Elliott 25 points and suspended his car chief for two races for a rear suspension violation found Wednesday in his third-place car from the NASCAR Cup Series race Sunday at ISM Raceway.
Elliott crew chief Alan Gustafson was fined $50,000 for the Phoenix infraction, as NASCAR determined that the car violated the rule that the trailing arm and pinion angle mating surfaces must be in complete contact at all points at all times.
Hendrick Motorsports will appeal the penalty, which dropped Elliott from a tie for 16th in the standings — the current NASCAR playoff cutoff with 22 races remaining in the regular season — to 23rd. Elliott also cannot use the third-place finish to determine any tiebreaker in the standings, in which the tiebreaker is best finish.
The violation was found during a follow-up technical inspection Wednesday at NASCAR's research and development center in North Carolina. The cars of race winner Kevin Harvick and second-place finisher Kyle Busch passed inspection.
NASCAR continued its trend of suspending car chiefs instead of crew chiefs with the belief that the car chief, who is responsible for making sure the car is set up as directed by the crew chief and engineer, has a bigger hands-on, at-track presence rather than the more managerial, decision-making role of the crew chief.
NASCAR also indefinitely suspended Brandon Lee, car chief for AJ Allmendinger, for a violation of its substance-abuse policy. "Our racing organization respects NASCAR, their policy, process and decision," JTG Daugherty Racing said in a statement. "We will adjust accordingly."
In addition, NASCAR issued $10,000 fines to five NASCAR Cup crew chiefs — Mike Wheeler (driver Denny Hamlin), Jeremy Bullins (Ryan Blaney), Brian Pattie (Ricky Stenhouse Jr.), Todd Gordon (Joey Logano) and Cole Pearn (Martin Truex Jr.) — for having one lug nut not secure on the car post-race. Bob Pockrass/ESPN