Latest F1 news in brief – Thursday
Big man Jean Todt plays hardball with Ferrari

Ferrari free to quit F1 – Todt

Hamilton expects new deal 'soon'
2018 is year of truth for Liberty – Wolff
Red Bull could replace Ricciardo with Sainz Jr. – Horner
Renault exhaust legal for now – Whiting
Berger backs new Honda boss
Zandvoort boss plays down F1 chances
Lowe says Kubica comparisons not right
Hamilton: Red Bull are the fastest
FIA President Responds To Halo Criticism From Drivers
DHL extends logistics partnership with Formula 1
Ferrari free to quit F1 – Todt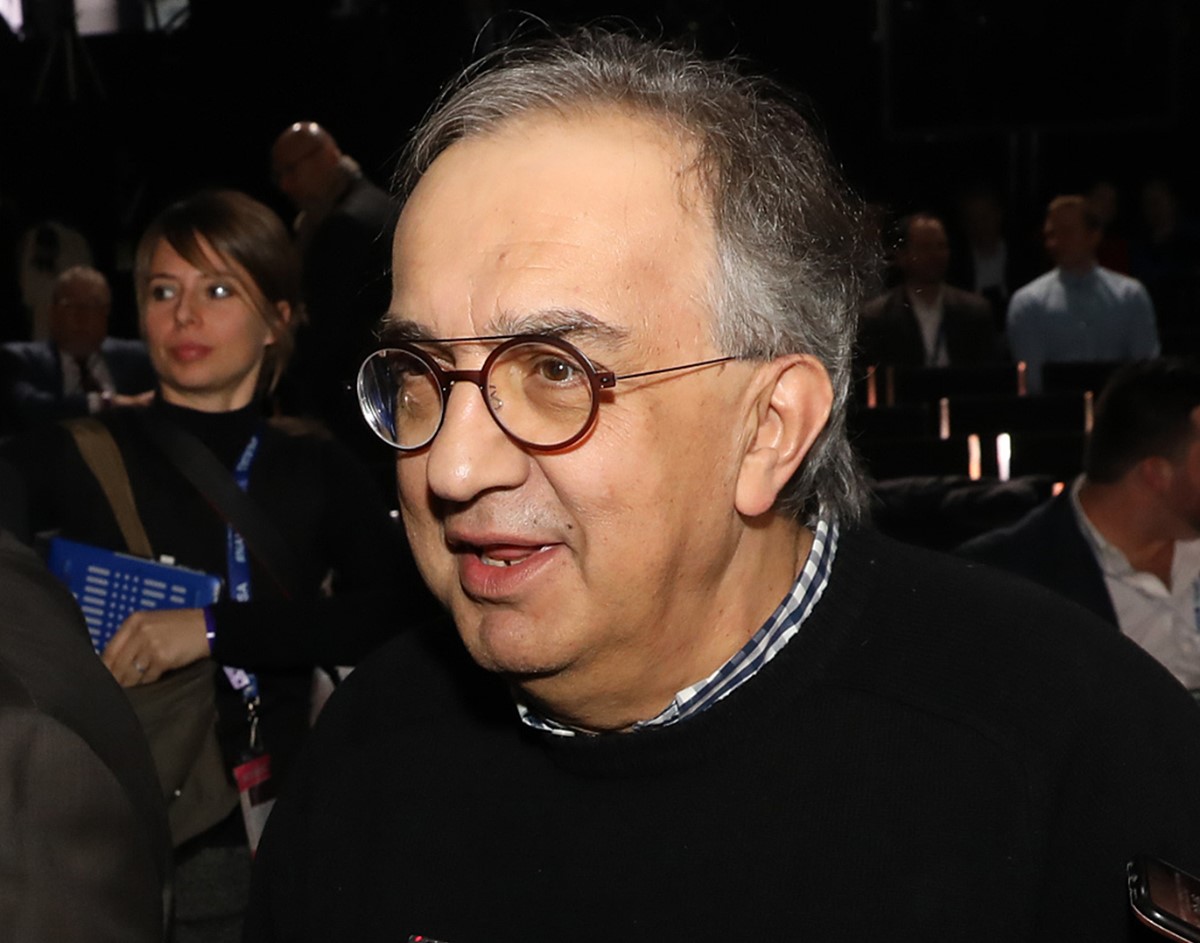 Marchionne ready to move Ferrari to IndyCar, where with 1/3 their F1 budget they could field a 10-car team
(GMM) Ferrari is free to quit formula one after 2020, FIA president Jean Todt says.
At the Geneva motor show, Ferrari president Sergio Marchionne doubled down on his threat to quit the sport by saying the Maranello team could race in America instead.
"Why not?" he is quoted by the Italian press as saying.
"We have this tradition and we think about it."
Ferrari is railing against Liberty Media in particular, as plans for a new engine formula and budget cap beyond 2020 are advanced.
But the FIA is also set to enrage Ferrari, as Todt said the team's historical veto is likely to be withdrawn.
"In the time of Enzo Ferrari, they were the only team that produced both the chassis and the engine and they needed protection," said Todt.
"Times have changed."
As for Ferrari's quit threat, the Italian outfit's former boss sounded unmoved.
"It Ferrari leaves, it will be their choice. They can do what they want," said Todt.
"Of course I hope they will not, but it cannot be ruled out," the Frenchman added.
Hamilton expects new deal 'soon'
Hamilton expects to see a lot of zeros on his paychecks
(GMM) Lewis Hamilton remains confident he will be staying with Mercedes beyond 2018.
Both sides are openly discussing the details of a new deal for 2019 and beyond.
Hamilton is quoted by La Repubblica: "We have not done anything official yet but the atmosphere between us is relaxed.
"I have a commitment to the team and they to me, so I hope to sign soon.
"If it's not soon, no problem, but it will happen sooner or later," the Briton added.
Quadruple world champion Hamilton is entering the new season as the favorite, but he agrees with his boss Toto Wolff that Red Bull is the dark horse.
"I think Red Bull potentially have the fastest car," he said.
"I understand their upgrade for the first race is two to four tenths per lap," Hamilton added at a sponsor event in Turin.
2018 is year of truth for Liberty – Wolff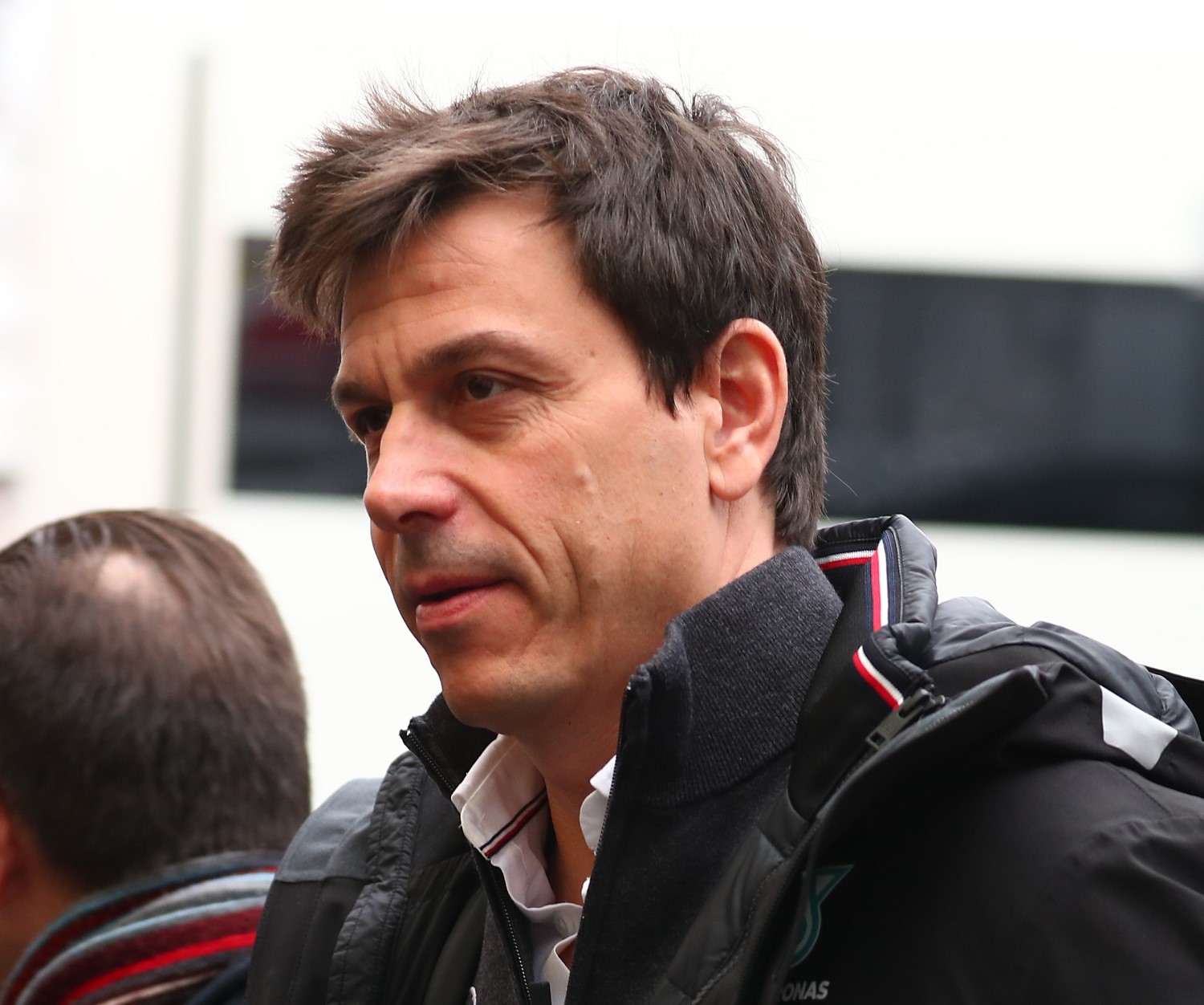 Toto Wolff
(GMM) Toto Wolff thinks 2018 is a year of truth for F1's new owner Liberty Media.
The Mercedes boss said the sport's new American regime had a "grace period" last year.
"It's always easy to criticize the coach from the stands, because making decisions is not always easy," Wolff told Stuttgarter Nachrichten newspaper.
"But in my view not all the decisions were positive."
He said banning grid girls is one mistake, and Wolff also questioned whether Liberty can follow through on its promise to introduce exciting new grands prix.
"Hopefully we see something like New York, San Francisco, Miami or an attractive European or Asian race," Wolff said.
"I hope to see it in the second year. Only then will it be fair to judge Liberty," he added.
Wolff says he misses ousted F1 supremo Bernie Ecclestone in some ways.
"In his prime, Bernie was brilliant at pulling off a big deal," he said.
"If he went to a government and said he dreamed of a Singapore grand prix, that's what happened. The current management has to show that it can do that too."
Wolff said Liberty's efforts to please everyone has also created problems.
"Now that Bernie is gone, Liberty is struggling with the problem that suddenly there is a promoters association for the circuits. Everyone wants to renegotiate their deal," he said.
As for what will happen in 2018 from a competitive point of view, Wolff answered: "I'm not good at reading a crystal ball.
"But from the tests I can only derive that on one lap, there is relatively little between Ferrari, Mercedes and Red Bull."
Red Bull could replace Ricciardo with Sainz Jr. – Horner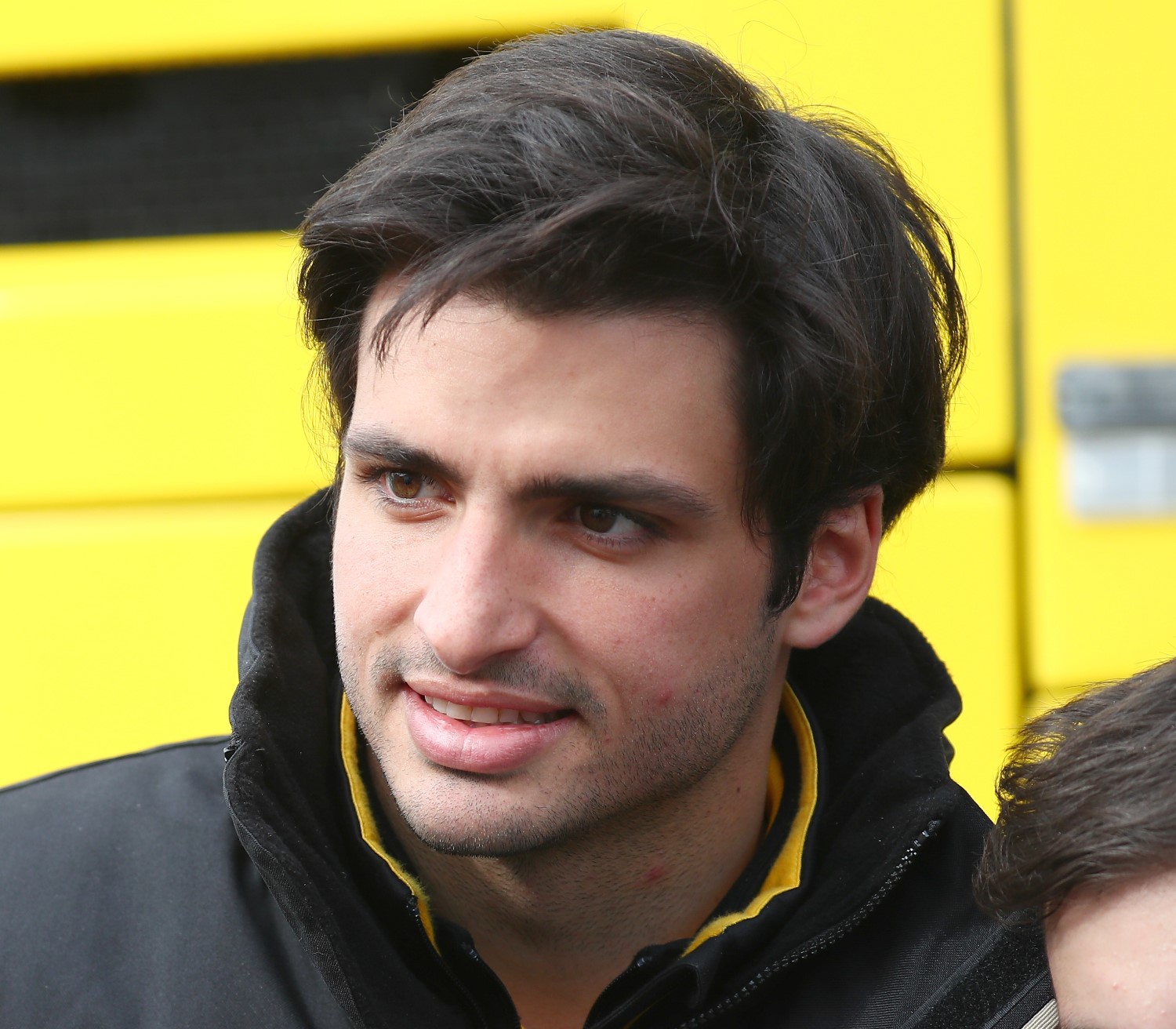 Could junior fill Ricciardo's shoes?
(GMM) Red Bull has Carlos Sainz Jr. waiting in the wings if talks with Daniel Ricciardo break down.
That is the warning made by team boss Christian Horner, amid reports Red Bull has set Australian Ricciardo a deadline to commit to Red Bull beyond 2018.
"Our intention is to have him with us in the future," Horner told CNN.
"But if that isn't possible, we have other good alternatives. We have good drivers in the junior program and although he's with Renault now, we still have Carlos Sainz under contract," he added.
Horner also said Lewis Hamilton might be an outside chance for a Red Bull seat.
"Lewis' contract also expires," he said. "It's hard to see him leaving Mercedes, but we never say never."
Renault exhaust legal for now – Whiting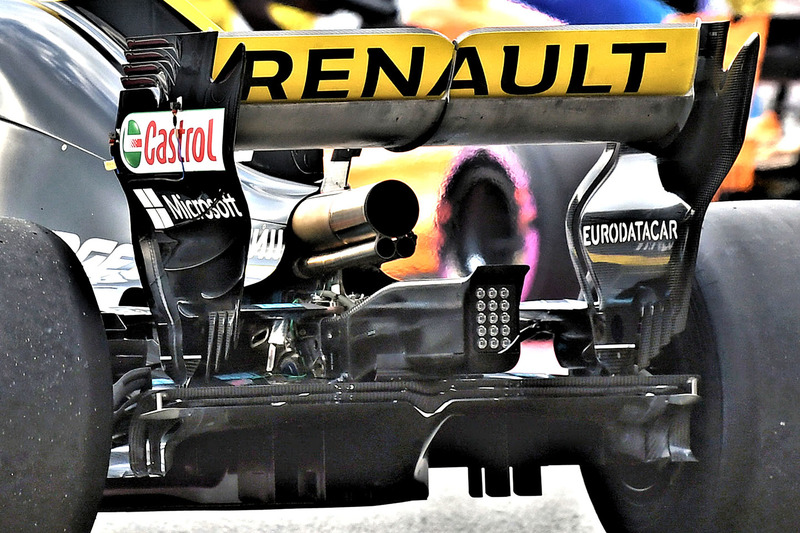 Renault exhaust blows under rear wing generating extra downforce
(GMM) F1's governing body will not ask Renault to change the layout of its 2018 exhaust.
The yellow and black car turned heads during Barcelona testing because it appeared the exhaust had been angled towards a specially heat-resistant rear wing.
That is despite the fact that exhaust 'blowing' is not allowed.
But F1 race director Charlie Whiting is quoted by Italy's Autosprint: "I think any advantage they get is absolutely marginal.
"I see no problem, provided they do not operate the engine in a mode that would not be normal," he added.
He is referring to any special 'exhaust blowing' engine maps, but said that apart from that, what Renault is doing is not sinister.
"We have to accept that the effect of exhaust gases on the wings exists and has always existed," said Whiting.
"In 2013 and 2013, the impact was enormous so one of the things we did in 2014 was ensure that any effect from the exhaust gases is small.
"We will find out during the year if it is necessary to intervene again," he added.
Berger backs new Honda boss
Honda IndyCar man Toyoharu Tanabe
(GMM) Gerhard Berger thinks Honda is on track to improve in formula one.
The McLaren collaboration in 2015-2017 was so bad that the British team dumped Honda, leaving the Japanese manufacturer to switch to Toro Rosso for 2018.
But winter testing results for Toro Rosso-Honda were good, and Honda also spent the winter restructuring its organization.
The Japan Times reports that F1 boss Yusuke Hasegawa departed, while experienced engineer Toyoharu Tanabe was appointed as technical boss.
Former McLaren-Honda driver Gerhard Berger told Austrian Servus TV: "I had to smile when I saw my old engineer, who worked on my car for three years, as the new Honda technical director.
"He is really good, so I can imagine that with Toro Rosso, Franz Tost and the power of Red Bull behind them, they will do well.
"It's a good sign that Honda has been doing well in reliability," Berger added. "It's a company with a great sporting culture."
Zandvoort boss plays down F1 chances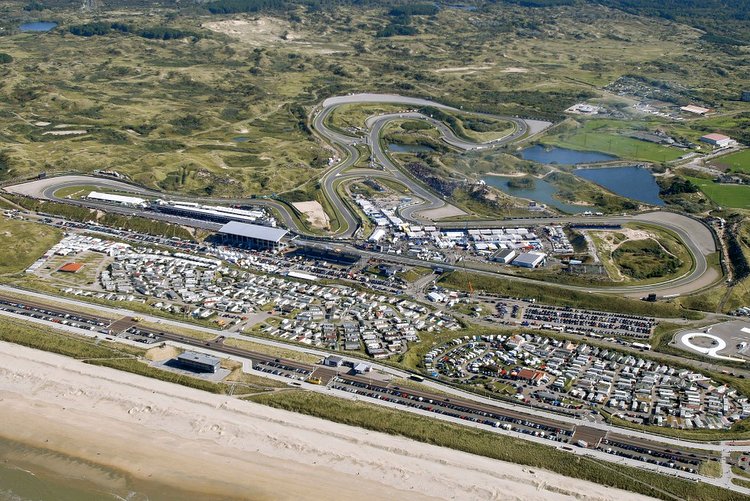 Zandvoort would go bankrupt if it hosted an F1 race
(GMM) Zandvoort owner Bernhard van Oranje has admitted that a Dutch grand prix at the circuit is unlikely.
In recent months, reports have suggested The Netherlands could be vying to return to the F1 calendar, potentially at Zandvoort or Assen.
But Zandvoort owner van Oranje told the Dutch publication Formule 1: "We are talking to Liberty Media, but the chance that it succeeds is not that great.
"Many countries are willing to pay any price for formula one. The fee to Liberty Media alone is around $20 million, which no circuit produces with ticket sales.
"So there must also be money from investors and that is what we are doing now.
"Liberty has said that they want classic European races, but at the same time it makes little sense to have so many races in Europe.
"New markets like Mexico are more interesting to them," van Oranje added.
"For me as a promoter it's a difficult story, but as long as there is a chance, we will continue."
He also played down the fact that FIA chief Charlie Whiting recently inspected Assen.
"Whiting has also been to us, so it doesn't mean anything," said the Zandvoort chief.
Lowe says Kubica comparisons not right
Don't blame Kubica when the Williams under Lowe is falling further behind
(GMM) Paddy Lowe has hit back at claims Robert Kubica is a faster driver than both of Williams' 2018 race drivers.
After a seven year absence due to permanent injury, Kubica is back in F1 this year but only with the reserve driver role.
But he was reportedly quicker than both Lance Stroll and Sergey Sirotkin in Barcelona testing, potentially endangering their places.
Williams technical boss Paddy Lowe doesn't want to hear it.
"I don't want to answer that question. I find that it's simply not worthy of an answer," he said.
The team has hailed the intelligence of newcomer Sirotkin, who according to Lowe will be a better benchmark for the teenager Stroll.
"Lance is still very young but already on a completely different level to twelve months ago," said Lowe.
And he said the arrival of Sirotkin puts Stroll's place "in a different context".
"It was almost too difficult for him to think 'My job is to be as strong as Felipe (Massa)'," Lowe added.
Hamilton: Red Bull are the fastest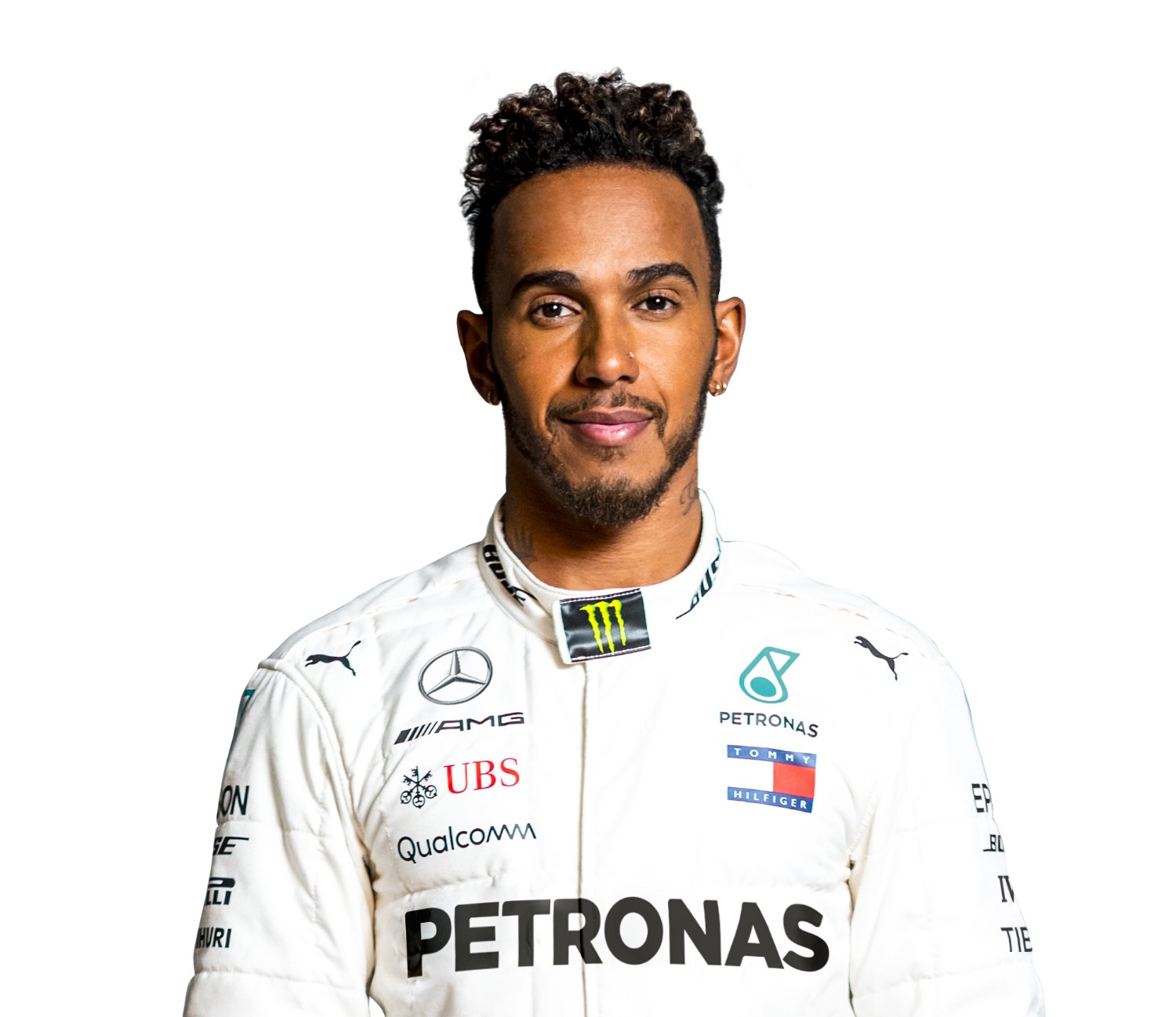 Surely he is kidding!
In the aftermath of eight days of testing in Barcelona coupled to some 'inside information' has led Lewis Hamilton to suspect that Red Bull may have the fastest car on the Formula 1 starting grid at next week's Australian season-opener.
Mercedes' four times world champion, who remains the bookmakers' favorite for a fifth world title, told reporters on Wednesday that Red Bull could be the team to watch come Melbourne on March 25.
"I think Red Bull are the fastest at the moment, potentially," he said at an event for title sponsor and fuel partner Petronas in Turin.
"They have some sort of upgrade coming, of some magnitude, two-to-four tenths or something like that. That's what I heard," in reference to suggestions in the paddock that the real RB14 will only be seen when the cars roll out for FP1 in Melbourne.
Ferrari set the fastest laps in pre-season practice but most analysts of those sessions saw Mercedes as still ahead with former champions Red Bull possibly their closest competitors.
Both Mercedes and Red Bull were focusing more on long runs and reliability than performance in Barcelona.
Daniel Ricciardo and Max Verstappen won three races between them last year to Mercedes' 12 but finished the season strongly. Red Bull team boss Christian Horner has said he still sees Mercedes as favorites this year.
"I think this year is going to be exciting, because last year there was a big difference between teams in the beginning, and then they got closer," said Hamilton, who triumphed in nine races in 2017 after Ferrari won the opener.
"But this year I think it starts this close and then it's going to overlap, and separate, and overlap during the year, as people are developing."
FIA President Responds To Halo Criticism From Drivers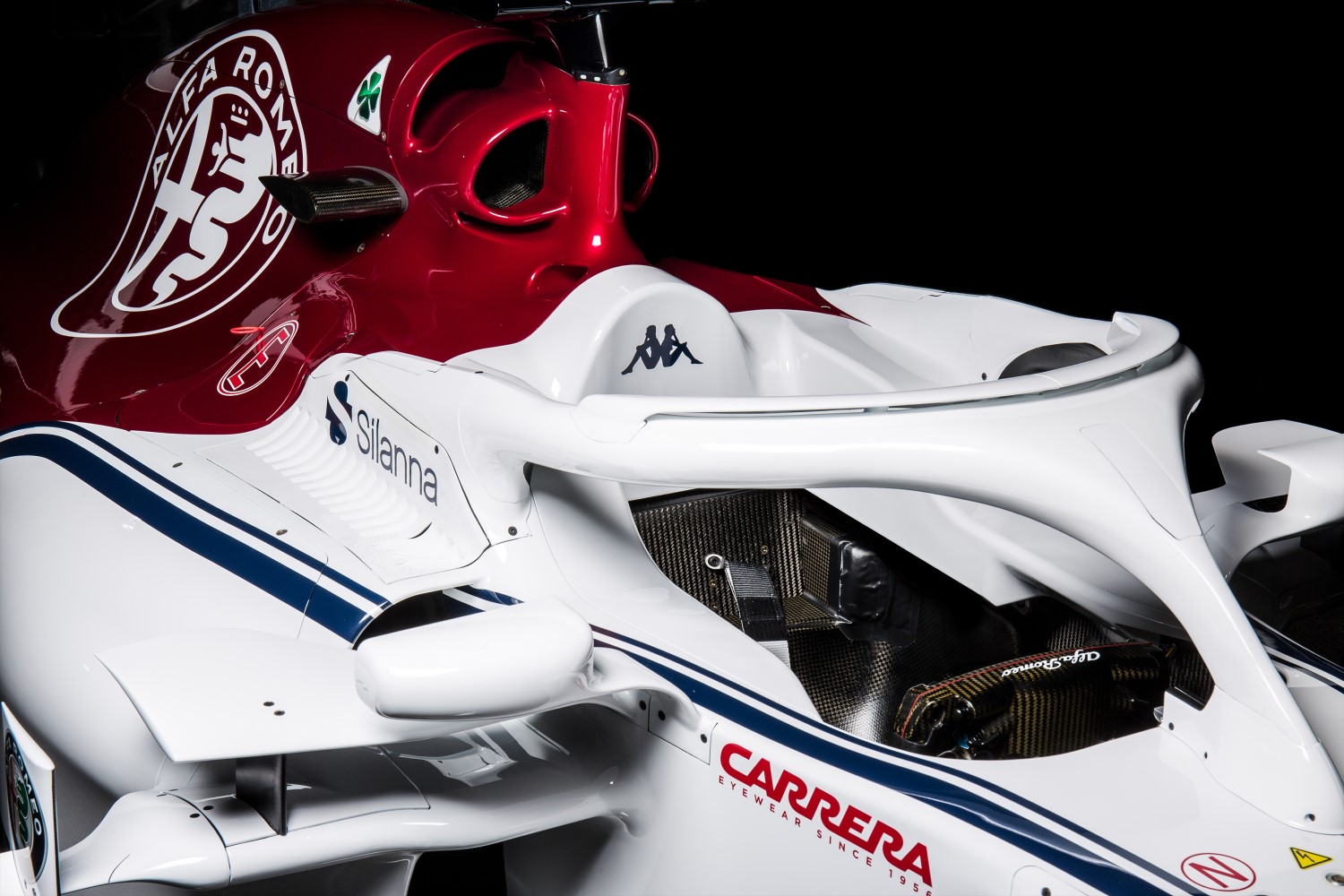 The Halo is an obstruction for the drivers, and at some point will cause an accident
FIA President Jean Todt said that he "does not understand driver criticisms of the halo" because the push to introduce it in Formula 1 was started by them in the first place, according to Jonathan Noble of MOTORSPORT.
A number of leading F1 racers have "continually criticized the look of the halo." Haas' Kevin Magnussen suggested recently the "ugly" design could cause problems at tracks with elevation changes like Spa.
Todt is "unimpressed with such remarks though," and made it clear that drivers especially had "no right to speak out against it" because the Grand Prix Drivers' Association had "pushed so hard for it to be introduced."
Todt said, "It is short memories and it was a request from the drivers. On December 16, 2015, I got a letter that was signed by [GPDA Dirs] Jenson Button, Sebastian Vettel and Alex Wurz, urging us to decide for head protection for the drivers.
And I said, 'We are there. We will listen.'" He added, "Immediately, we asked the technical people as a priority to see what could come out. And on July 27, 2016, they [the drivers] knew a meeting was going to happen — and they said, 'Don't be weak. Please respect what we have asked you on safety." MOTORSPORT
The BBC's Andrew Benson reported although a majority of drivers are in favor, some said that they are "opposed to the idea of it," while others have "raised objections surrounding the difficulty of getting in and out of the car and identifying drivers on track."
Todt: "If we are able to find something better, I am sure we will be able to over the years." BBC
REUTERS' Alan Baldwin reported concern has been expressed that "drivers might not get a clear view" of the start light gantry or overhead stop/go signals in the pits when they look up but "few such worries emerged during pre-season testing."
Mercedes' Valtteri Bottas said, "We've done some testing in the simulator … and it was no problem on any circuit with the start lights. You could always see at least with one eye and that's enough."
Drivers have mostly "taken it in their stride," and Mercedes' four-time world champion, Lewis Hamilton, suggested people "would soon stop talking about it."
He said, "You definitely notice it. You've definitely lost some visibility with it, naturally. But you get used to it … your mind learns to work around it so it doesn't really affect you in corners … I think it will become second nature at some stage." REUTERS
DHL extends logistics partnership with Formula 1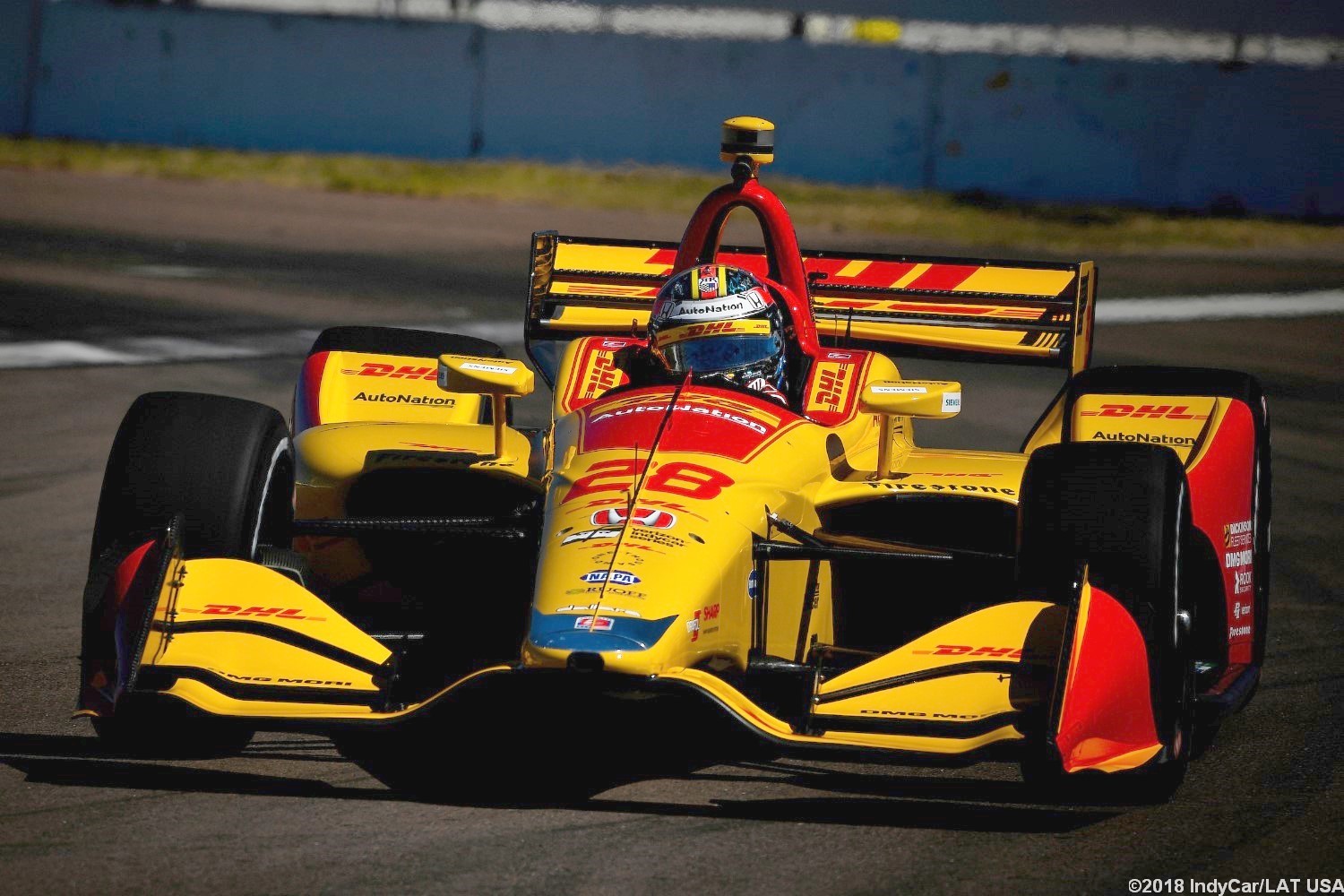 DHL has a big presence in IndyCar too with Ryan Hunter-Reay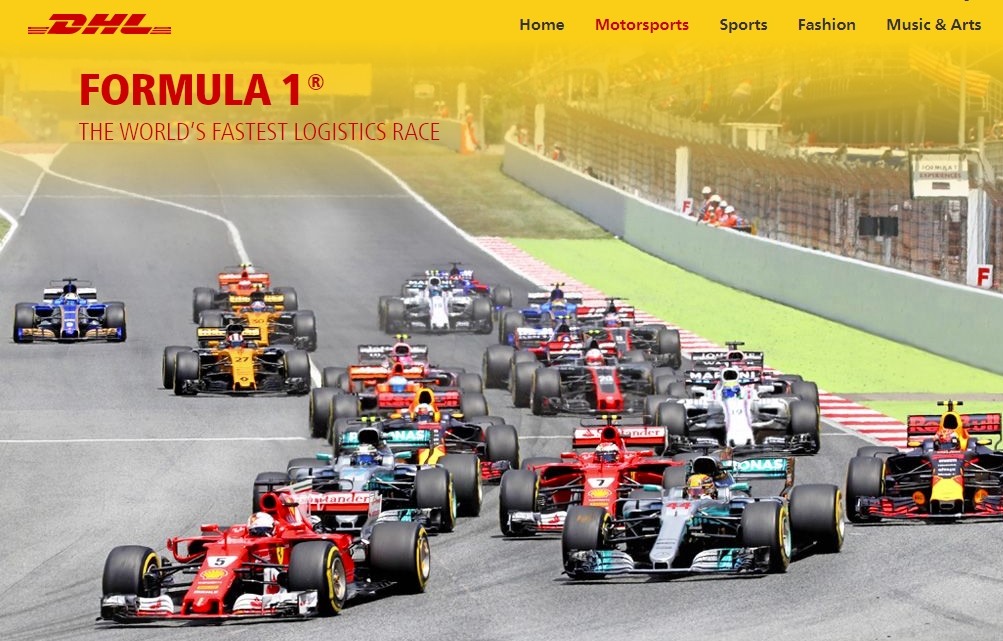 Formula 1 will open the 2018 season with the Rolex Australian Grand Prix in Melbourne on March 23-25. With 21 weekends scheduled within a nine-month period, this season's number of races has only ever been matched once in the pinnacle event of motor sports – in 2016. A series of new features relating to technology and regulations augur well for very exciting races and new lap records.
At the beginning of the season, DHL and Formula 1 are announcing an extension of their global partnership, which has existed since 2004. Within the framework of the agreement, DHL remains the Official Logistics Partner and becomes the first official partner of the F1 eSports Series. Other joint initiatives are also planned, including fan festivals in core and growth markets of Formula 1, as well as new digital formats. Furthermore, DHL will continue to present the DHL Fastest Lap Award and the DHL Fastest Pit Stop Award, two prizes for exceptional performances by racing drivers and teams.
"As logistics partner, DHL is in charge of the complex shipping of Formula 1 vehicles and equipment. The brand is therefore an integral component of this highly emotional sporting and entertainment experience with global reach," says Arjan Sissing, head of Corporate Brand Marketing at Deutsche Post DHL Group. "As the first official partner of the F1 eSports Series, we are very pleased to accompany Formula 1 on its digital journey and to actively contribute to the expansion and emotionalization of the product range for fans."
Sean Bratches, Managing Director, Commercial Operations at Formula 1 said: "I am delighted we have renewed and reinforced our long-term commitment with DHL, the official logistics partner of Formula 1. Our sport is very fast-moving, where precision and punctuality are ingredients. These attributes are also central to DHL, and this is a guarantee for the ongoing success of this relationship."
At the same time, the DHL Global Forwarding, Freight division is announcing the acquisition of DOT (Delivered On Time). The UK-based company has more than 80 years of experience as a full-range provider of logistics solutions, specializing in motor sports, TV and broadcasting as well as international events.
"The acquisition of DOT provides growth and produces a series of synergy effects, for example, in our range of services for Formula 1 and Formula E," says Thomas Nieszner, President and Global Head of Motorsport DHL Forwarding, Freight. With this acquisition, DHL is complementing its comprehensive service portfolio and further expanding its leading position in motor-sports logistics.
Many new features in 2018 Formula 1 season
The coming Formula 1 season will have many new features from a technical perspective as well. Among the most significant innovations is the introduction of the cockpit protection device "Halo." The titanium structure above the cockpit has been introduced to protect the drivers from head injuries. Some changes have also been made to the tires for the coming season. With the two new tire compounds "Hypersoft" and "Superhard," the teams now have nine different options at their disposal, including rain tires. In addition, all compounds will be one grade softer. Due to this choice and the performance improvement determined by car developments, it is expected to see lap times to be about two seconds faster this season: more chances to see new track records.
The race calendar has also seen a few changes since last year. The French Grand Prix, which was last held in 2008, is returning. The race will take place on the Circuit Paul Ricard in Le Castellet, which last hosted Formula 1 in 1990. Hockenheimring will also return to the program after a break last year and stage this year's German Grand Prix. By contrast, fans will have to forgo the Malaysian Grand Prix for the first time since 1999.
DHL Awards provide additional excitement
For more than 35 years, DHL has made sure that the "race behind the race" runs smoothly at all times. This year's race calendar contains one special challenge for the logistics company: For the first time in Formula 1 history, races will take place on three consecutive weekends. After the French Grand Prix on June 24, racing will move to Austria the following weekend and then directly on to the United Kingdom. "With more than 35 years of experience in Formula 1 logistics, we are perfectly equipped for this challenge and will ensure that everything runs reliably and on time at each race venue, even with such a tight schedule," says Thomas Nieszner. Every year, DHL organizes the shipping of up to 2,000 tons of freight to the Formula 1 racetracks, including cars, replacement parts as well as marketing and hospitality equipment. In doing so, DHL relies on the most environmentally friendly, multi-modal transport solutions possible, preferably using land and sea freight.
As in previous years, DHL will present two awards again this year after the last race in Abu Dhabi on November 25, providing additional excitement during the season. The DHL Fastest Lap Award has existed since 2007 and is conferred to the driver who has achieved the greatest number of fastest laps during the season. Last year, the award went to Lewis Hamilton. The DHL Fastest Pit Stop Award has been presented since 2015 and honors the team that has consistently impressed with the fastest pit stops. In 2017, the Mercedes-AMG Petronas Motorsport team took home the award. Both awards provide additional incentives for top performances in the pinnacle event of motor sports and are keenly followed by Formula 1 fans.