Darren Law Joins FOX Sports Broadcast Team for Twelve Hours of Sebring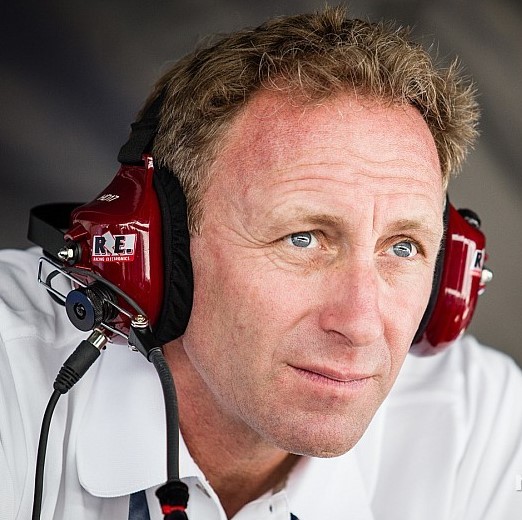 Darren Law
Flying Lizard Motorsports Program Manager and Team Principal Darren Law will join the FOX Sports broadcasting team in pit lane this weekend in Sebring Florida for the 66th Annual Mobil 1 Twelve Hours of Sebring Presented by Advance Auto Parts.
With a professional racing career spanning over three decades, Law brings with him an impressive wealth of information and inside knowledge of the sport and the racing showcased in the IMSA WeatherTech SportsCar Championship. He has brought his insight to broadcasts before, having reported from pit lane before for the Twelve Hours of Sebring, 6 Hours of the Glen, and Petit Le Mans. Law has also covered the 24 Hours of Le Mans in 2015 and 2016 from the commentating booth.
"I'm thrilled to be returning to the FOX team for the Twelve Hours of Sebring," said Law. "It's always fun to branch out every now and then, especially for an event as exciting as Sebring. The racing never disappoints and the atmosphere is electric. It is truly an event like no other, and I'm looking forward to joining the team again as we bring the action to the fans."
Law will join Jamie Howe, Justin Bell, and Andrew Marriott in pit lane, rotating shifts throughout the entire twelve hour event. They'll be joined on the broadcast by booth commentators Brian Till, Calvin Fish, Tommy Kendall, and Greg Creamer. Coverage will begin Saturday, March 17th at 10:30AM Eastern on FS1. For full schedule information, visit imsa.com