Latest F1 news in brief – Wednesday
Cyril Abiteboul: F1 already knows the name of the 2018 F1 World Champion.

Abiteboul says F1 'cannot go on like this'

Vettel not worried about winter testing results
Halo still 'annoying and ugly' – Magnussen
Todt: End of year deadline to attract new engine manufacturers
Valtteri Bottas Has "No More Excuses"
Mercedes unboxing
Abiteboul says F1 'cannot go on like this'
(GMM) Cyril Abiteboul thinks formula one needs to change.
The Frenchman is at charge at the Renault works team, who are targeting fourth place in the constructors' championship this year behind the 'big three'.
"We are starting with a conservative approach," he told Italy's La Gazzetta dello Sport.
"The focus is on reliability, which is important because we have a completely different car with a new gearbox, suspension and so on. A huge jump," Abiteboul added.
"Last year, we improved from ninth place to sixth, so we need to continue."
On the engine front, Renault was behind Mercedes and Ferrari last year but it is believed the French marque as well as Honda are catching up.
"We are on course for our goals in terms of reliability and performance," said Abiteboul. "But that's just a starting point."
He said 'partners' Red Bull and McLaren will have identical equipment in 2018, but warned that Renault might need to focus more on itself beyond 2020.
"We consider Red Bull and McLaren as partners, not customers," he said. "We guarantee that everyone is treated the same.
"But this is something we could think about when it comes to the new engine generation for 2021."
F1 is not a sport, it's an exercise in engineering. Engineering is not a sport, hence F1 is not a sport
Red Bull could already be dropped as a Renault customer by 2019, Abiteboul admitted.
"It's too early to say that, but I just underline one thing — there was not a season without intensive discussions with them, and yet we are together 12 years later.
"I am not saying that we will be in 2019 as well, but we want clarity on that cooperation as soon as possible," he said.
As for F1 more generally, 40-year-old Abiteboul wants changes.
"It cannot go on like this," he said. "It cannot be that we already know the name of the world champion before the season.
"That is not healthy and serves no one. So we need to work closely with Liberty Media but also with Ferrari, Mercedes, McLaren, and so forth to make changes.
"But we must do so without damaging the DNA of formula one. The perception in the public has changed and the recipe of yesteryear no longer works in a world that constantly changes.
"Now the focus must be on sport, not technology," Abiteboul added.
Vettel not worried about winter testing results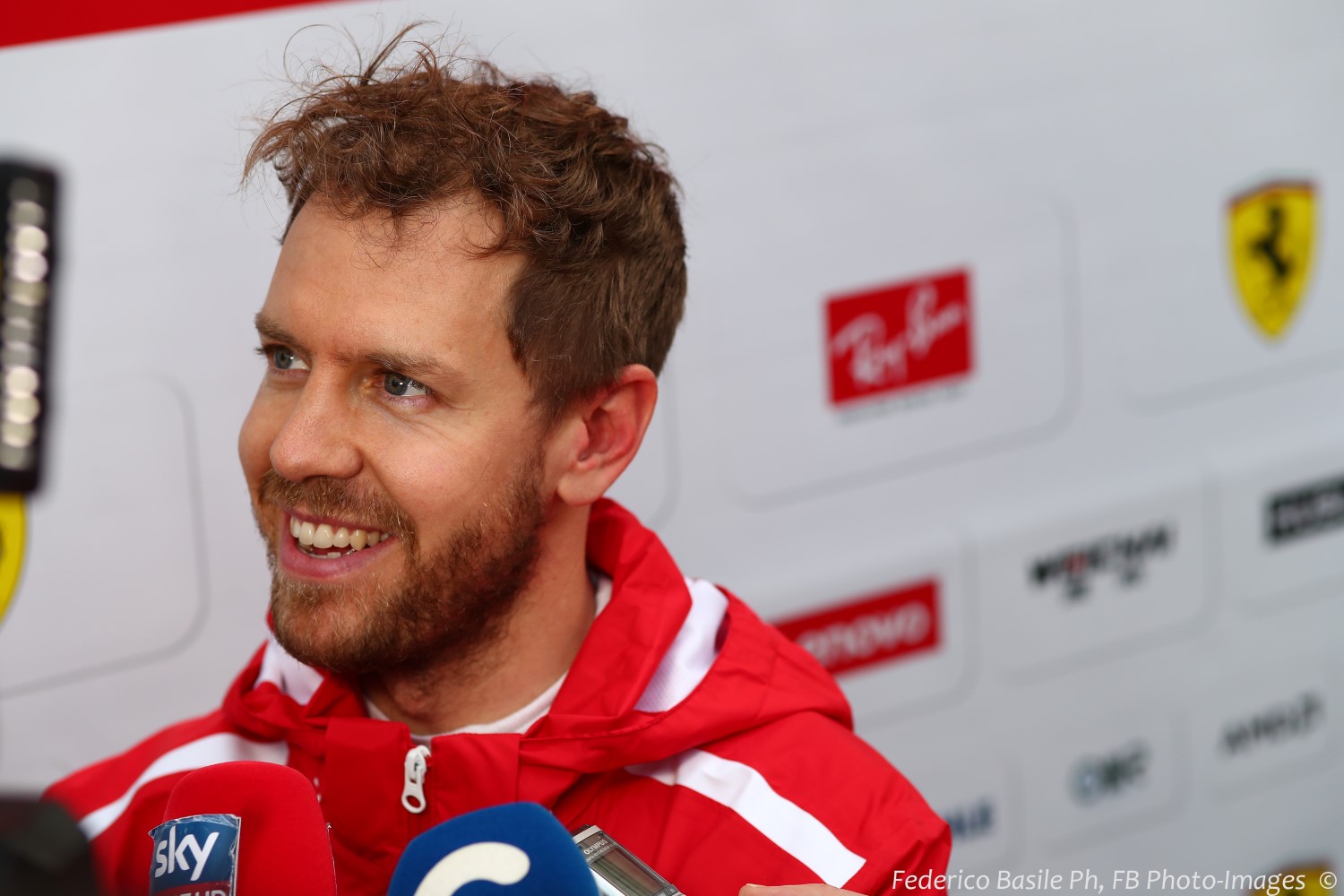 Should Vettel be looking so happy?
(GMM) Sebastian Vettel says he has faith in Ferrari ahead of the 2018 season.
After winter testing, the general consensus is that Ferrari may not only be trailing Mercedes, but also Red Bull in terms of pace.
But Vettel said testing can be deceptive.
Indeed, when the German did a record laptime late in the Barcelona testing season, Mercedes' Lewis Hamilton wasn't sure what to think.
"We never drained the fuel or used the softest tires, so it's only Saturday in Melbourne that we'll find out," he said.
Hamilton's teammate Valtteri Bottas agrees, saying the reigning world champions "didn't feel the need" to push for every last thousandth in testing.
A week before the circus arrives in Melbourne, Vettel says he isn't worried.
"We're starting from a good base with our car," he said.
"Now we'll have to work on development to further explore and improve its potential."
While that might sound like an admission that Ferrari is trailing, Vettel said the simulations done by Mercedes and Red Bull cannot be trusted.
"I have a lot of confidence in our team. I know how skilled and committed the guys in Maranello are," he said.
"We did not experience any major issues with the car, and I had fun driving it while our competitors used one type of tire for their race distance simulations.
"This is something you can't do in a grand prix. It has an impact on the strategies and ultimately on the result," Vettel added.
"I can't wait to be in Australia, because once we get on track there, we will all be driving and racing under the same conditions."
Vettel told Sport Bild: "We can build on last season and we believe we know what screws need to be turned to improve. But it's important that our car is immediately competitive."
Halo still 'annoying and ugly' – Magnussen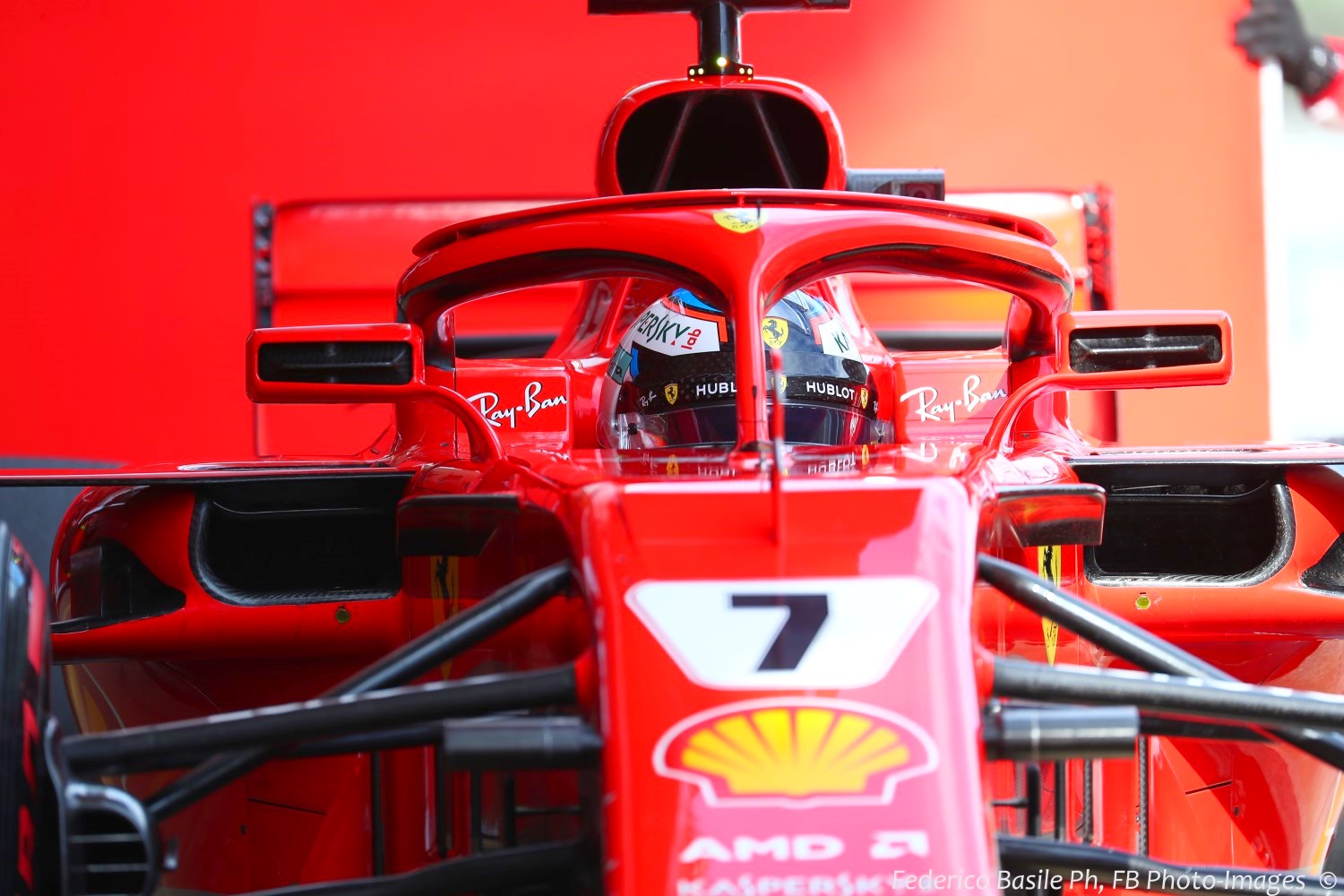 Drivers hate the Halo
(GMM) Kevin Magnussen is continuing to rail against the mandatory 'Halo' device featured on all F1 cars in 2018.
While some drivers support the safety innovation, others like Magnussen are outspoken critics.
"It's very annoying and ugly," he told Ekstra Bladet newspaper.
"And it's hard to get in and out of the car. Hard to get the steering wheel on and off. It's just awkward and annoying," said the Haas driver.
Another critic, Pierre Gasly, said Halo is a "mess" as he revealed how it tore his overalls.
But Magnussen said that while Halo ruins the look of the cars, it is not too distracting when actually driving.
"It's fine because in the corners you look to the left and the right anyway. It distracts the eye, but it's not a concern," he admitted.
But he said that doesn't mean Halo is completely safe.
"If you're chasing someone in Eau Rouge, you won't be able to see if he's made a mistake at the top and spun. It's probably the same for turn 1 in Austin as well," he said.
"But mainly a formula one car to me is open. So this is wrong for formula one," Magnussen insisted.
Carlos Sainz, meanwhile, pointed out another issue.
"When it rains, the Halo stops the drops on the visor, so you can't really tell if it's raining or not," he said.
And Robert Kubica said: "It's a challenge to get out of the car.
"After the first race in Australia, I think I will go down the pitlane to have a laugh when they get out," he smiled.
Todt: End of year deadline to attract new engine manufacturers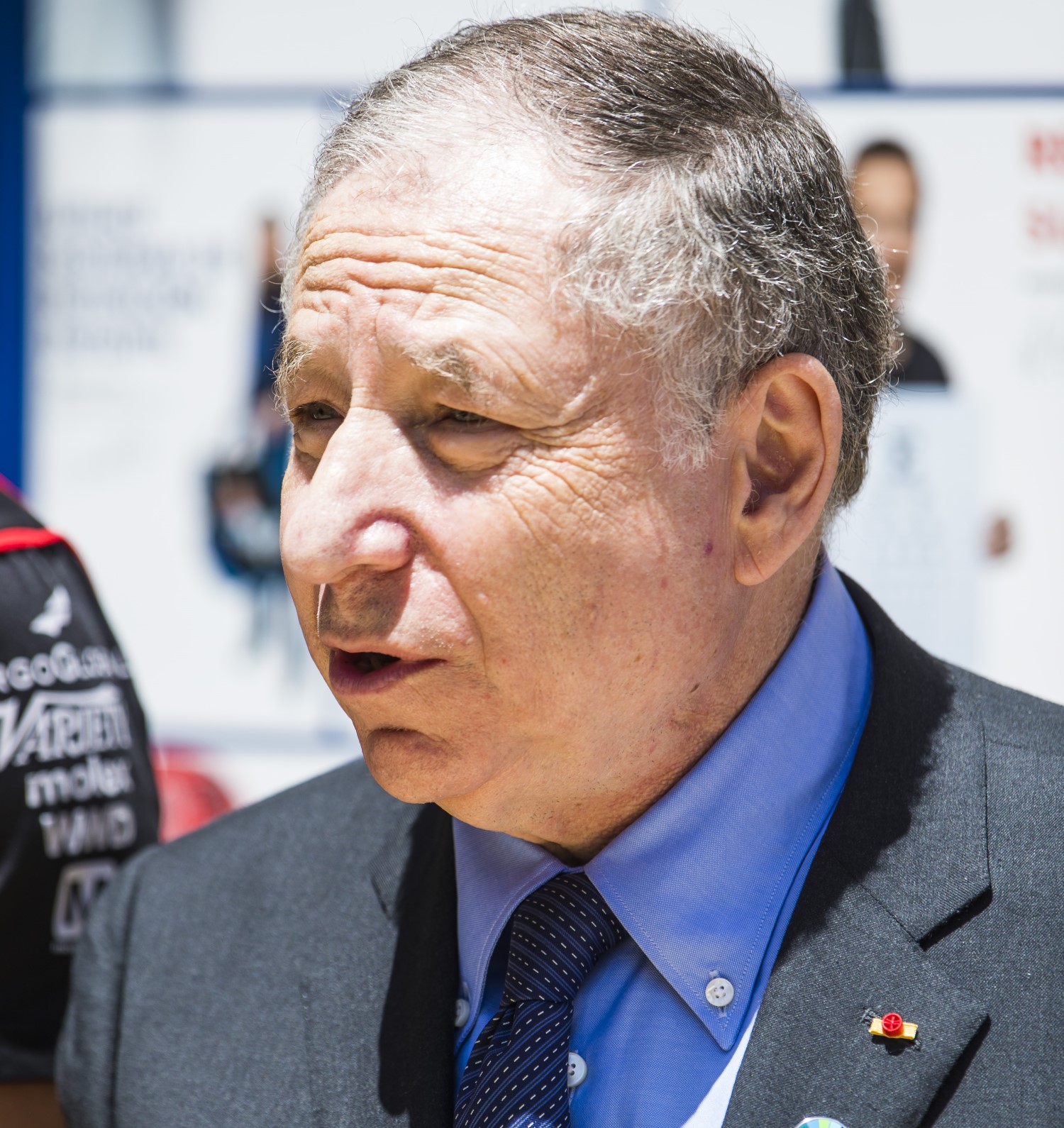 Jean Todt
FIA president Jean Todt says a strict deadline is needed on new engine regulations for the 2021 season if they're to attract new manufacturers to Formula 1, insisting the end of the year would be the latest possible date.
Although an outline for the new engine was proposed last year, teams quickly rejected it claiming it would require huge investment and likely drive away current manufacturers and therefore have the opposite impact on the sport, which wants to retain its current four suppliers whilst also attracting new companies.
Todt insists it's important new rules satisfy both parties and although he accuses current suppliers of having a "selective memory" after they agreed to proposed changes which they later hit out at, he's confident a compromise can be found.
"We are just starting the 2018 Formula 1 season and we are now also working on the 2021 regulations," Todt is quoted as saying by Racer. "Clearly – and it's something I've instructed our people – I think it would be very unfair to destroy all of what has been done on the engine to start with a completely white piece of paper.
"So for me it is essential that we optimize what has been developed, what is known. We know that technology is progressing very much. Not only on complication but also on simplification, so the whole idea is to work on what are the engine rules now and make them better.
"Unfortunately, there is a very selective memory – a few months ago we all sat together and we all agreed unanimously on certain adaptations of the engine for the future. The parameters were on the global framework of the actual engine we should have a cheaper engine, more revs, no fuel consumption limitation – being able to go from the first lap to the last lap on full power – increase the fuel flow, improve the noise, hybrid, simpler and to encourage new entrants.
"Everybody agreed on this mandate. So I'm intending that they will respect what they agreed and I am intending that we will respect what we agreed. I am optimistic that we will be able to find a solution. I think we need to be fair to the investments which have been done in Formula 1. Clearly we don't want to lose anybody as a whole or anybody as an engine supplier.
"So it would be unfair to say, 'OK, let's try to get some newcomers' without respecting those who have been trusting us and who intend hopefully to stay. But on the other side I would be very happy to have some newcomers and for that we must have clear rules of the game and announce them as soon as we can because I know – and I've been talking with some potential new entrants – they are interested to come in but they want to know what the rules of the game are. I think it's a fair request and we need to give that as soon as possible."
Todt says a final decision must be made before the end of the year to ensure newcomers have the necessary time to design and build a new engine for the 2021 season.
"If you are talking about introducing new engine manufacturers to be ready by 2021, they must know what it will be by the end of the year. That leaves 2019 and 2020 to make the engine, which is a fair period."
Valtteri Bottas Has "No More Excuses"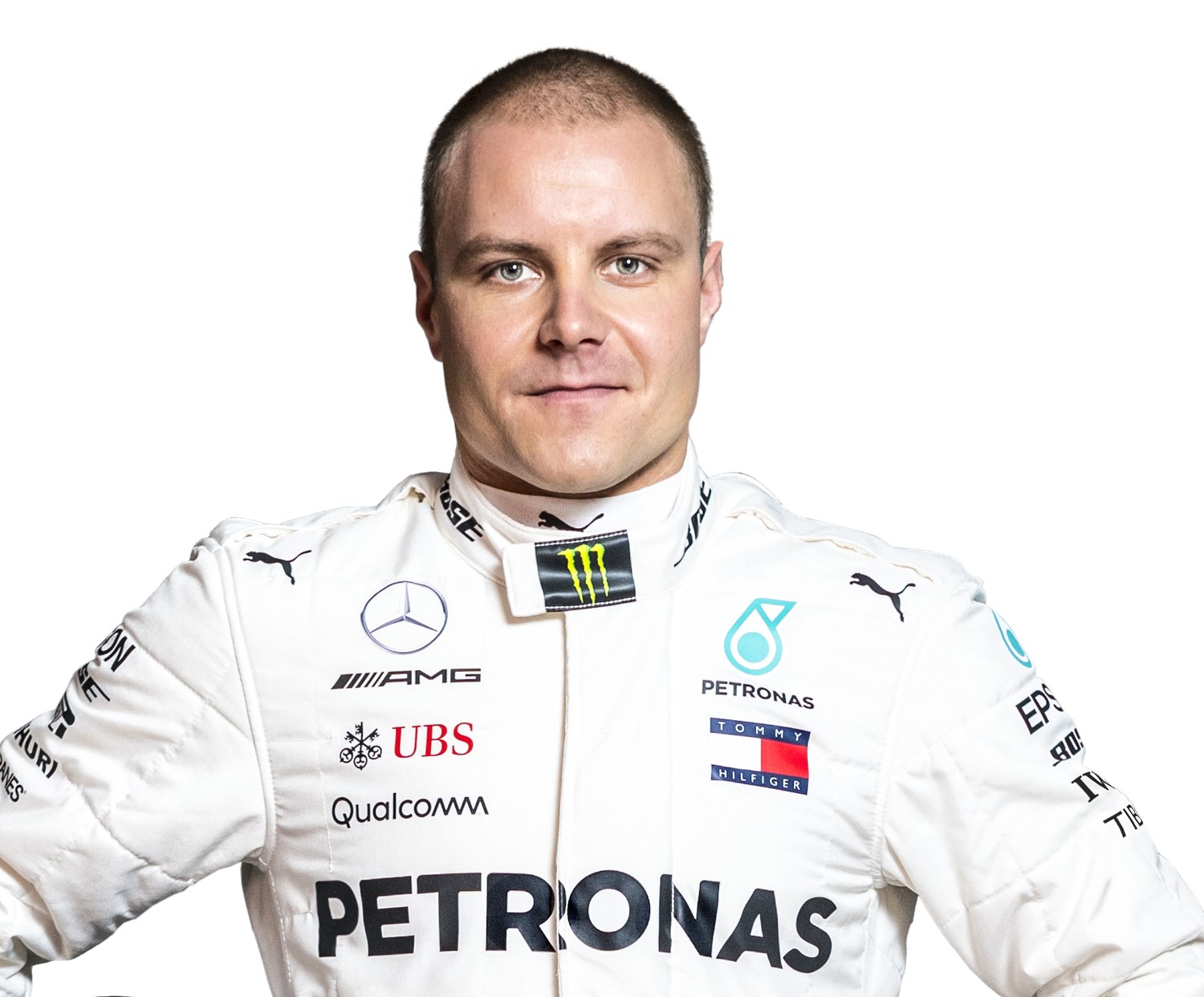 If Bottas chokes again this year he could be replaced
Lewis Hamilton sees his team-mate Valtteri Bottas having a stronger season in 2018, as he says the Finn has "no more excuses".
Bottas is entering his second season as Hamilton's team-mate at Mercedes AMG Petronas Motorsport having replaced Nico Rosberg in January 2017. In his first year, the former GP3 champion scored three race victories.
But Bottas lost ground to Hamilton mid-way through 2017 as the Brit headed for a fourth world championship, raising questions over Bottas and his ability to take a championship fight to Hamilton.
While Bottas has already claimed that his team-mate is beatable, when asked if Bottas himself would be harder to beat in 2018, Hamilton told crash.net: "No. But I would say that about anyone.
"It's not just about Valtteri. Last year it was difficult for him coming into a new team, learning new ways and new controls and I think that now he's got through that whole learning process.
"So now I think he's going to hit the ground running. There's no more excuses.
"He did great in the last couple of races, which was awesome and I'm expecting him to be in tip-top shape for the season.
"Do I expect him to be closer? I assume so. I have to assume he's going to be in the best shape possible.
"But then again so am I so that's my goal."
Mercedes Unboxing
New year, new look. Prepare to be dazzled by the new team kit and race gear for 2018! Lewis and Valtteri get their brand-new helmets and race day clothing out of the box.