Tracy blames Wickens for losing race (Update)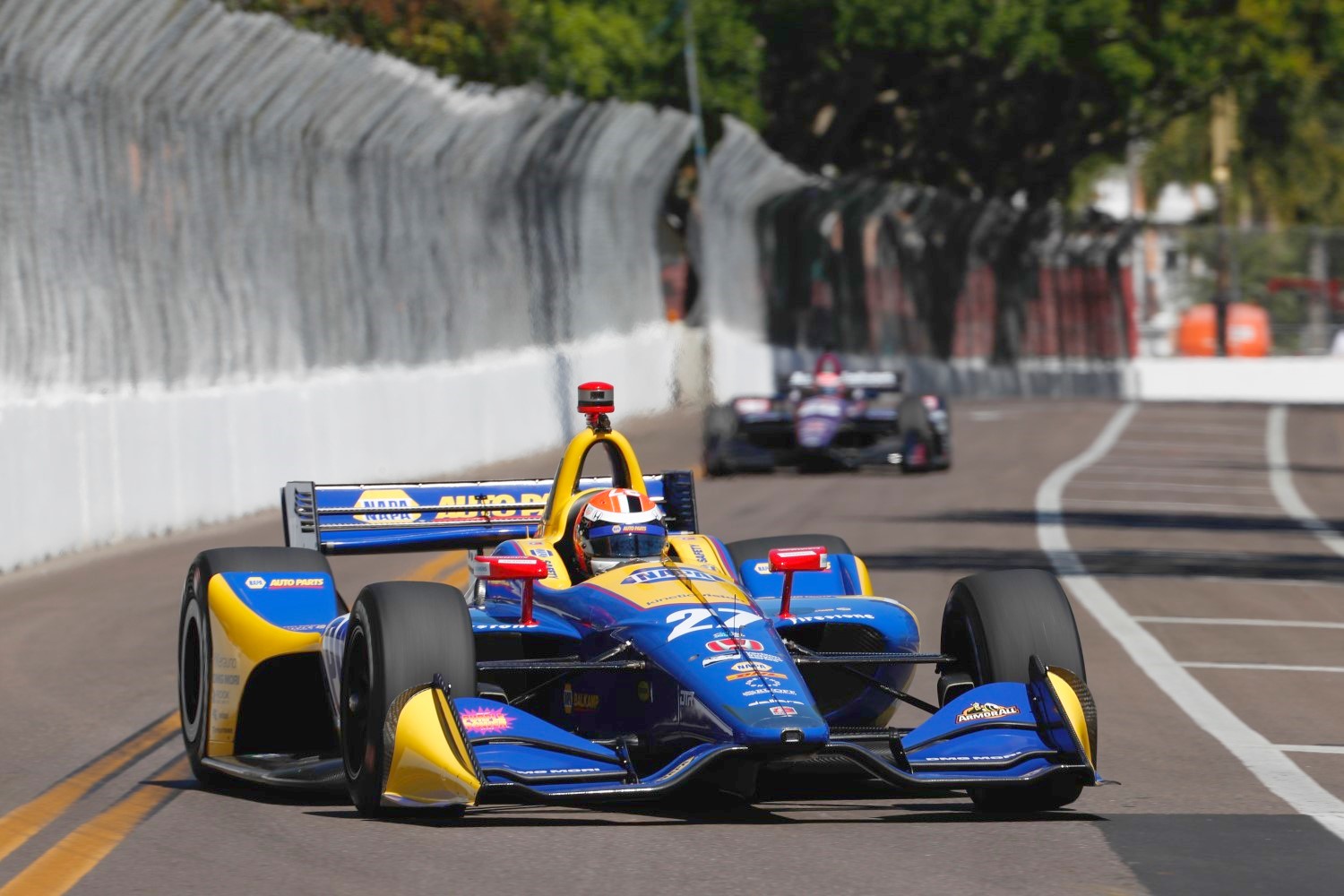 Rossi is a future star, not a wanker. He saw the hole, went for it, and almost won.
UPDATE Added video of accident below.
03/12/18 There was a lot of blame being pointed Alexander Rossi's way after the St. Petersburg GP for putting Robert Wickens into the Turn 1 wall with two laps to go. AR1.com did not see it that way and neither did Paul Tracy, Wickens countrymen.
From our perspective, show us a driver who doesn't go for the win at the end of a race if the chance avails itself, and we'll show you a wanker.
Rossi, in 2nd, got a better restart than Wickens, got alongside, but hit the tire marbles on the inside of Turn 1, which caused his car to slide into Wickens and take him out.
Rossi is not a reckless driver and rarely if ever takes out other drivers. He's as clean as they come, but dam fast. One of the very best Americans we have seen in a long long time.
It was a racing accident and if Rossi didn't try to win we would have deemed him a wanker.
It seems former IndyCar champ Paul Tracy agrees.
"By all accounts, Wickens had an amazing first weekend in IndyCar, and he's an amazing talent," Tracy told RACER. "I've known him since he was a baby; his parents had me take a picture with him at the [Toronto] Molson Indy race when he was an infant, and then he was with my team where I won the [Champ Car] championship, Forsythe Racing, in Atlantics when he was 15 or 16, before he ventured off to Europe. So I've known him a long time. And I feel bad for him the way it ended.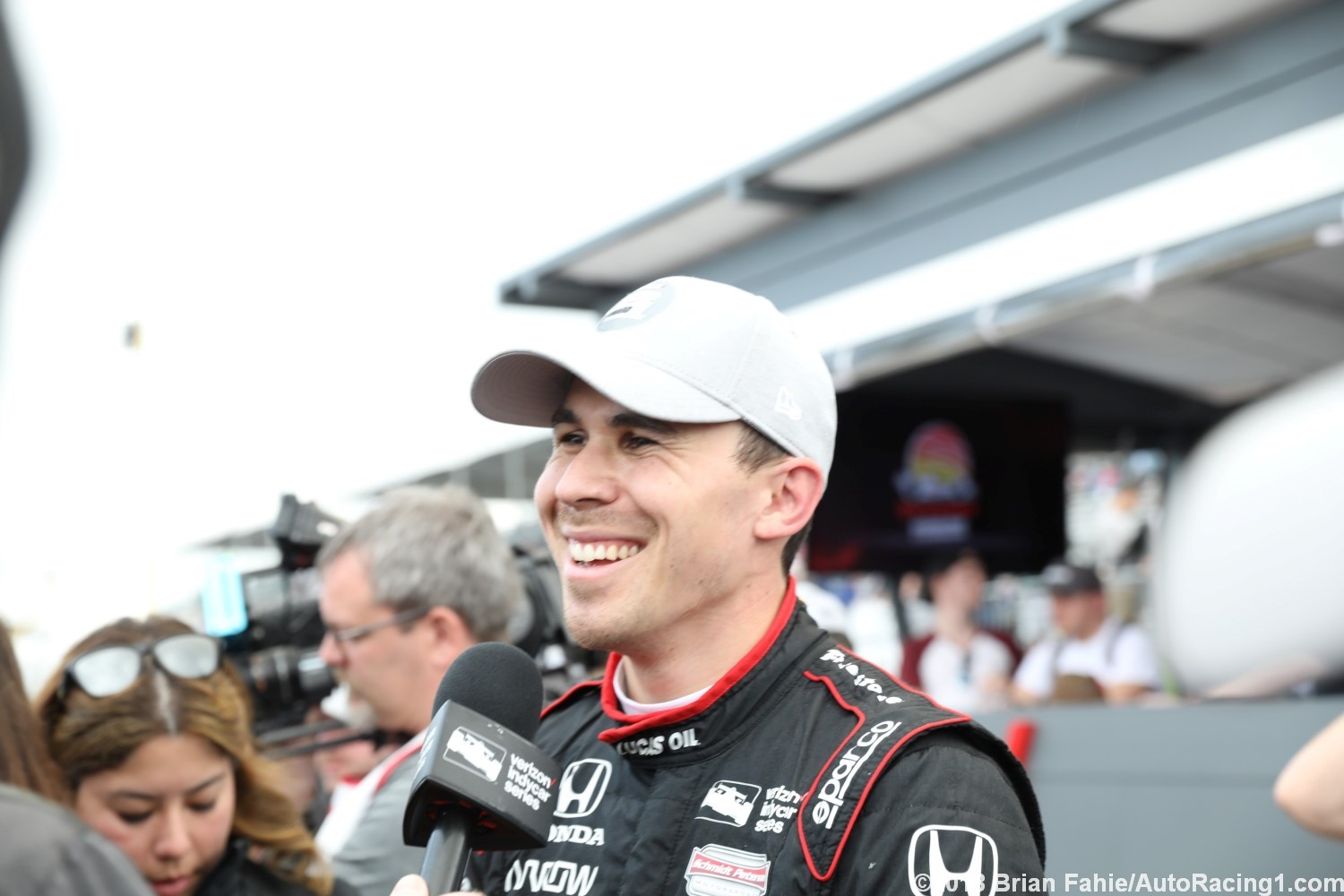 Wickens was a class act, but he left the door wide open.
"But in reality, it looks like he didn't get a great restart, didn't protect the inside, left the door wide open, and I can see it from Rossi's perspective. If it was me, I would have drove it down the f*****g inside as well. You could've driven a Mack truck through there. I would have been disappointed in Rossi if he didn't go for it. Rossi went for it, ultimately, they banged wheel to wheel, and he hip-checked Wickens out of the way. But the door was left open and that's what racing is."
"I do think he handled himself with class, but I'd like to see some rivalries," he continued. "I'd like to see him say, 'to hell with him. Next, race, I'm getting you back.' And I want to see Rossi change his 'Mr. Nice Guy' thing and become the villain. People are talking right now and people are going crazy over it on social media, and it would be nice to them get after each other. I like Rossi; he races hard all the time, but then he gets out of the car and is quiet. But you can be quiet and be the villain."
In the future AR1.com would like to see IndyCar have the track dryer ready to move out if there is a late caution and blow the tire marbles out of the prime overtaking area (Turn 1 at St. Pete) so that drivers can battle for the win without skating on ice (tire marbles).