DRR signs 17-year-old high school student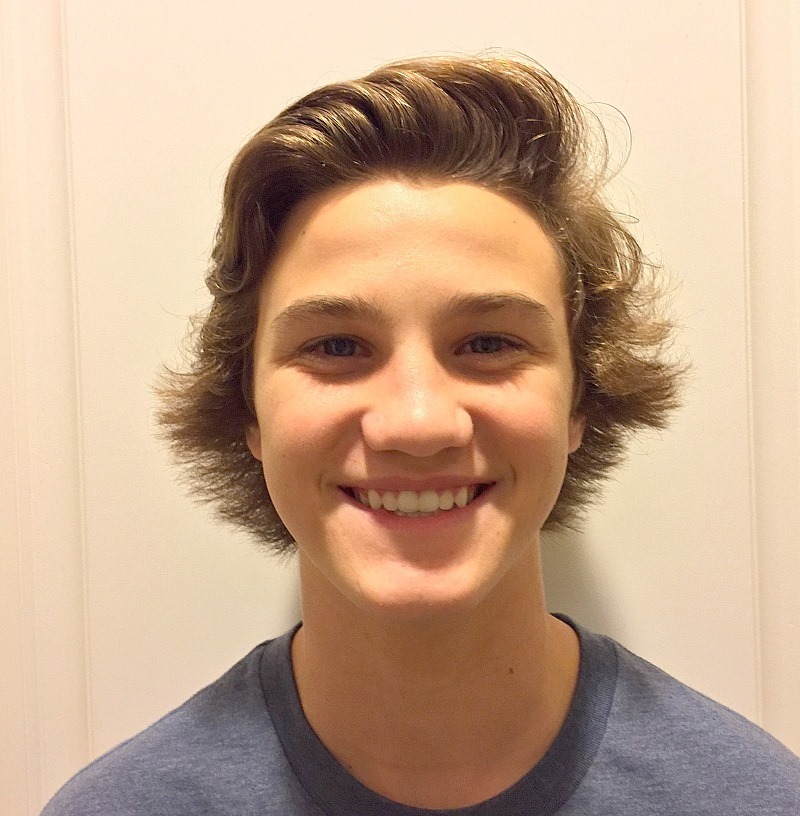 Travis Pecoy
Dreyer & Reinbold Racing, the 2016 Red Bull Rallycross Lites champions, announced today Travis PeCoy of Yorba Linda, Calif., has signed with the team to compete in the 12-race 2018 Red Bull Global Rallycross Gold class beginning at the series opener scheduled for June 9-10 in Buffalo, N.Y.
PeCoy will drive in the highly-competitive GRC Gold class after a stellar 2017 season where the high school racing star placed third in the final Lites standings with Dreyer & Reinbold Racing. The Esperanza High School junior recorded five main event podiums (including a second place at the Ottawa round) and six heat races wins.
Travis was also the second fastest qualifier last year at Atlantic City (II). PeCoy will drive the No. 3 car for Dreyer & Reinbold Racing this year.
The Indiana-based operation has captured eight Red Bull Global Rallycross Lites Series main events, 45 heat races and ten fast qualifying honors in 2016 and 2017. In 2018, Dreyer & Reinbold Racing will compete in the headlining Gold class.
PeCoy made his Red Bull GRC Lites debut in 2016 with a second place in the Atlantic City feature and a heat race win. Travis comes from an off-road background where his father, Bobby, is a multi-time winner. Travis scored five off-road championships early in his racing career as well as taking a world championship.
"I enjoyed my first season in the Red Bull GRC Lites season with the Dreyer & Reinbold Racing team and I'm extremely excited to be back with this outstanding team," said PeCoy. "I learned so much last year working with our technical director Buddy Rice and our team engineer Jeff Britton on car setup, race management and keeping calm in the race car. I believe I can have a strong effort to compete for the series championship. That is my goal. But I also know that it will not be easy. The competition level will be very high in the GRC Gold class. But I can't wait to get started."
Dreyer & Reinbold Racing will utilize the spec GRC Gold Class machines from Olsbergs, the all-wheel drive vehicles with six-speed sequential transmissions and 310-horsepower engines.
"We are fully committed and excited for the new direction of the Red Bull Global Rallycross Series," said Dennis Reinbold, team owner of Dreyer & Reinbold Racing. "Moving to the new headliner Gold Class in 2018 is a positive for our entire GRC operation. We can't wait to get the cars on track soon for testing and then compete in the season opener at Buffalo."
"Travis is a very talented young driver and we are pleased to have him back with Dreyer & Reinbold Racing for the 2018 Red Bull GRC series," said Reinbold. "We saw a tremendous gain with Travis's race craft throughout the 2017 season and he came on strong to finish third in the series championship. I know Travis believes he will be a top contender for the 2018 Gold Class title. And our DRR team is confident he'll be a contender too."
Rice, the 2004 Indianapolis 500 champion, will continue to serve as DRR's GRC technical director in 2018 where he will oversee the DRR GRC program and focus on driver development. Britton also has been a race-winning engineer in the Verizon IndyCar Series for the past 20 years.
DRR will announce a full roster of driver lineup and commercial partners for the Red Bull GRC team in the upcoming weeks.