INDYCAR's Sansum, Honda and Chevy have next-gen IndyCar engine concept almost done
Mark Kent
UPDATE
Q. How much input do you believe you're going to have when you come to the new engine formula after the V6 era is going to change up in a couple years?
MARK KENT- Chevy: We've been working hand-in-hand with both IndyCar and Honda to develop the next formula. The real goal of the next formula was to make it fair for everybody if a new manufacturer came to the series.
If you're a new manufacturer coming into the series, we didn't want to allow a new manufacturer to take what we've learned for six years now and catapult past us by watching what we've done. So we've created a new formula with IndyCar that will come out here in the future, with or without a new manufacturer. It will be one that will get us back on a level starting point so it will be a fair competition on the track when we all hit the track.
See full interview here.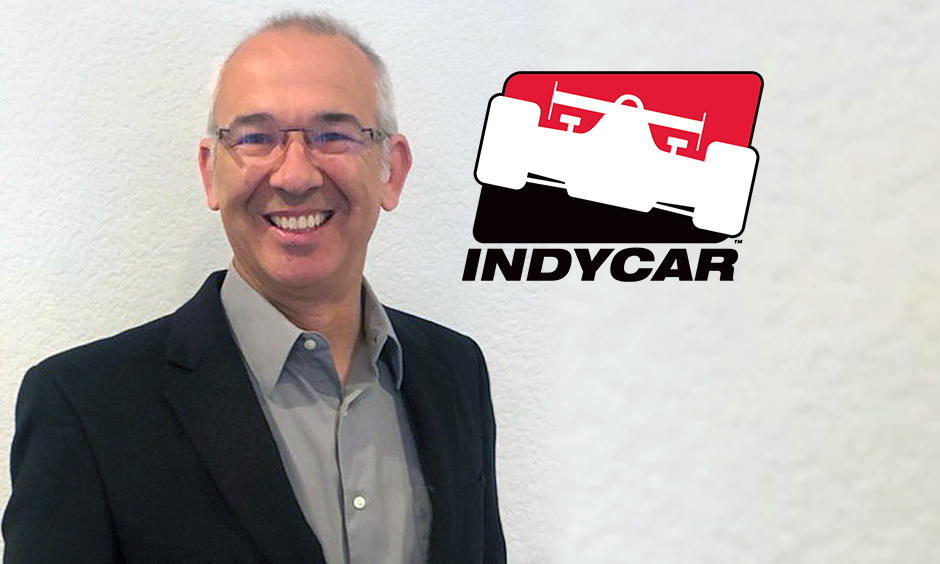 Darren Sansum
01/31/18 INDYCAR has landed a lead engineer from a championship-winning manufacturer as its new managing director of engine development.
Darren Sansum joins INDYCAR after a successful stint at Toyota Racing Development, which has won the past two manufacturer championships in NASCAR's Cup series.
Sansum brings considerable experience to INDYCAR, having also worked for Ford Motor Company, Cosworth Technology and Ilmor Engineering. At INDYCAR, Sansum will oversee engine development and competition between Honda and Chevrolet in the Verizon IndyCar Series effective Feb. 6.
"Darren is someone we targeted early on in the hiring process," said Jay Frye, INDYCAR's president of competition and operations. "There is a lot happening within INDYCAR's engine program, both current and future projects. Darren's background makes him a perfect fit to lead our engine program today and into the future."
In TRD's NASCAR program, Sansum's focus was engine reliability and over the past four seasons the failure rate of Toyota's engines was significantly reduced. Prior to that when he was with Ilmor and serving as Team Penske's NASCAR engine technical director from 2009-12, the team had zero engine failures in all of 2012 for its two Cup series cars, including the car for season champion Brad Keselowski. Sansum's ties to INDYCAR began in 2002 when he joined Ilmor as a development engineer.
"What excites me about this role is that it's an opportunity to use my 25 years of engine engineering," said Sansum, 47. "It's an opportunity to help develop the sport itself and it's particularly pertinent that it's with INDYCAR since that's where it started for me and it's the fastest category in North America."
In addition to supervising INDYCAR's current engine regulations, Sansum will play a key role in developing the next generation of engine regulations for the Verizon IndyCar Series. A key parameter in creating the next engine package will be making it attractive to new manufacturers.
"INDYCAR is going in a good direction, and I'd like to help further develop that and continue going in that direction," Sansum said. "The competition's very close between Honda and Chevrolet at the moment. I'd like to contribute to the evolution in this direction with the ultimate goal of adding manufacturers into the sport."
The 17-race Verizon IndyCar Series season begins with the Firestone Grand Prix of St. Petersburg on March 11. Teams will participate in an open test at ISM Raceway (formerly Phoenix Raceway) from Feb. 8-10.