Larson tops opening practice in Phoenix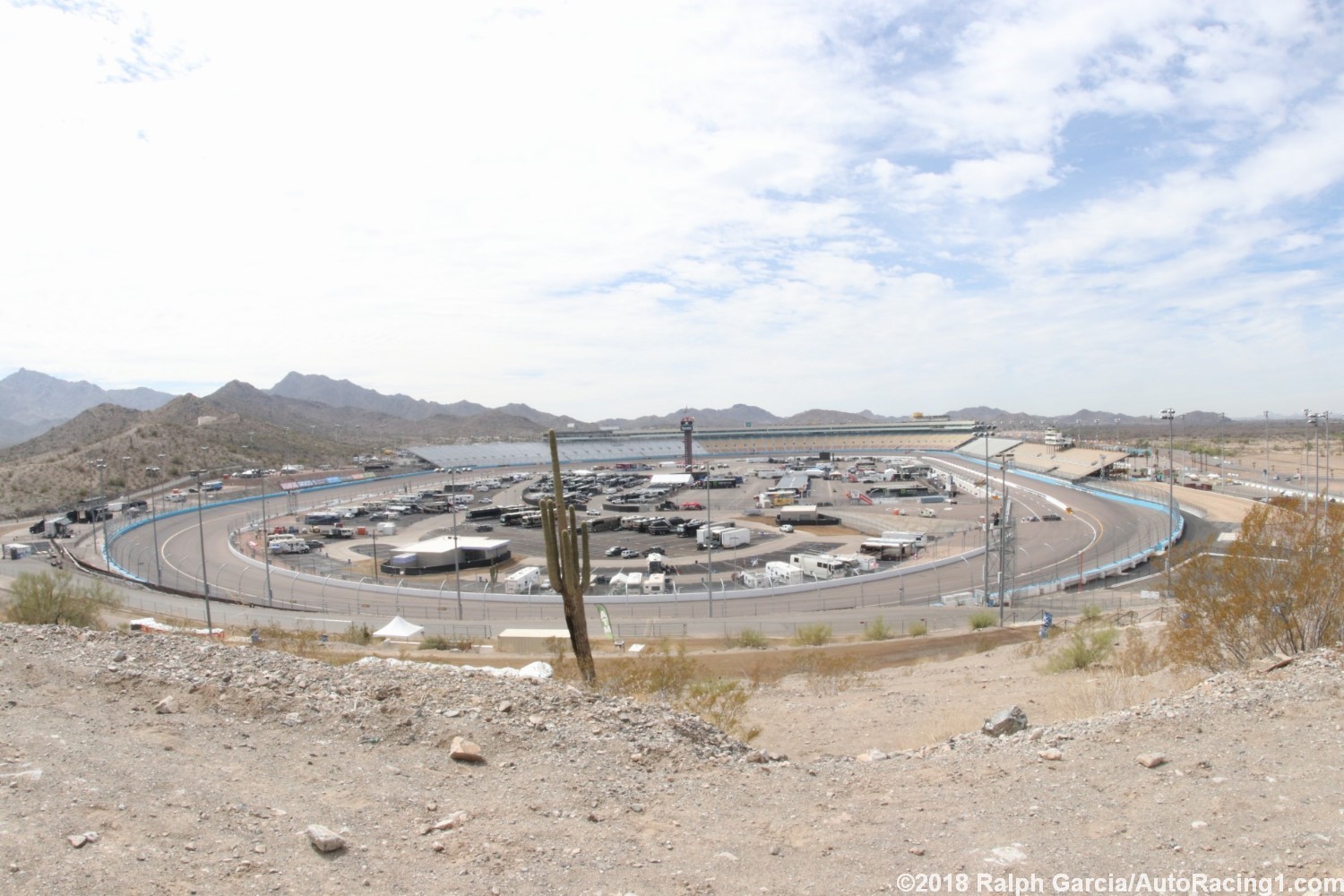 Phoenix Raceway early Friday morning
The opening practice for the Monster Energy NASCAR Cup Series is now complete at ISM Raceway in Avondale, Arizona. A contingent of Camaro ZL1 drivers topped the speed charts in advance of today's qualifying session for the fourth race of the 2018 season, the TicketGuradian 500.
Kyle Larson topped the charts with a quick lap of 138.281 mph. He was followed by his Chip Ganassi Racing teammate, Jamie McMurray. A duo of Hendrick Motorsports drivers William Byron and Chase Elliott claimed the fourth and fifth quickest times.
Qualifying for the TicketGuardian 500 will commence this afternoon at 5:15 p.m., ET and can be seen live on FoxSports1, MRN and Sirius XM NASCAR Radio Channel 90.
JAMIE MCMURRAY, NO. 1 MCDONALD'S CAMARO ZL1:
CHIP GANASSI RACING WON PRACTICE, WHAT DO YOU HAVE TO DO TO WIN THE POLE LATER THIS AFTERNOON?
"I mean qualifying now is all about that third round. I wouldn't say it's easy the first round, but it's easier to kind of know what you have the first round and then it's just about making adjustments. It's an hour and a half earlier than we normally qualify here. So, I think that is going to be a little bit different because typically the sun is going down, but our Cessna/McDonald's Chevy has been pretty good. The practices are so short and that first practice only being 50 some minutes you just don't have time to change a lot of stuff. So, we did a really good job unloading and a good qualifying car today."
ONE LAP OR TWO?
"We had to run two laps until the very end and then it was one lap. I think it will be the game of if you want to wait and just try to run one lap. I don't know, I dread that part the most. So, I'm just going to leave that up to them to tell me what to do."