Latest F1 news in brief – Thursday
If Kubica thinks a F1 car is too heavy, he should drive an IndyCar, which is 180 pounds heavier

Kubica thinks modern F1 cars too heavy

McLaren denies it's in a post-Honda 'crisis'
Alonso not worried about new start procedure
Brown not ruling out McLaren engine
Ericsson eyes Leclerc for reputation boost
Red Bull emerging as 2018 title contender
Mallya's super-yacht impounded over pay dispute
Nikolas Tombazis joins FIA as Head of Single-Seater Matters
Kubica thinks modern F1 cars too heavy
(GMM) Robert Kubica thinks modern F1 cars need to trim some fat.
The Pole is uniquely positioned to comment on today's cars, having sat out the period between 2011 and 2017 with his arm injuries.
"The first thing I noticed was the weight," the new Williams tester told Auto Motor und Sport.
"The cars are now at least 60 kilograms too heavy. In slow corners, it feels like a bus."
Although today's cars are quick on the stopwatch, Kubica recalls with relish what it was like to drive the cars of last decade.
"They weighed 605 kilograms and had 50 kilos of ballast on board," said the former BMW and Renault driver.
"The tires also had a shorter life so you could attack the whole race. It's impossible today. You have to manage everything."
Kubica said drivers are also managing the engine, and working closely with engineers to operate the cars and follow the plan.
"From the outside it looks like the drivers are all on their own, and that's because everyone is keeping their distance because of overheating," he explained.
When asked what the answer might be, Kubica answered: "Bring down the weight. Then many problems will resolve themselves."
As for the engineers helping the drivers on the radio, Kubica thinks that has little to do with the complex technology.
"The drivers today may have gotten lazy," he said. "I see no reason why a good driver needs any instructions from the pits."
McLaren denies it's in a post-Honda 'crisis'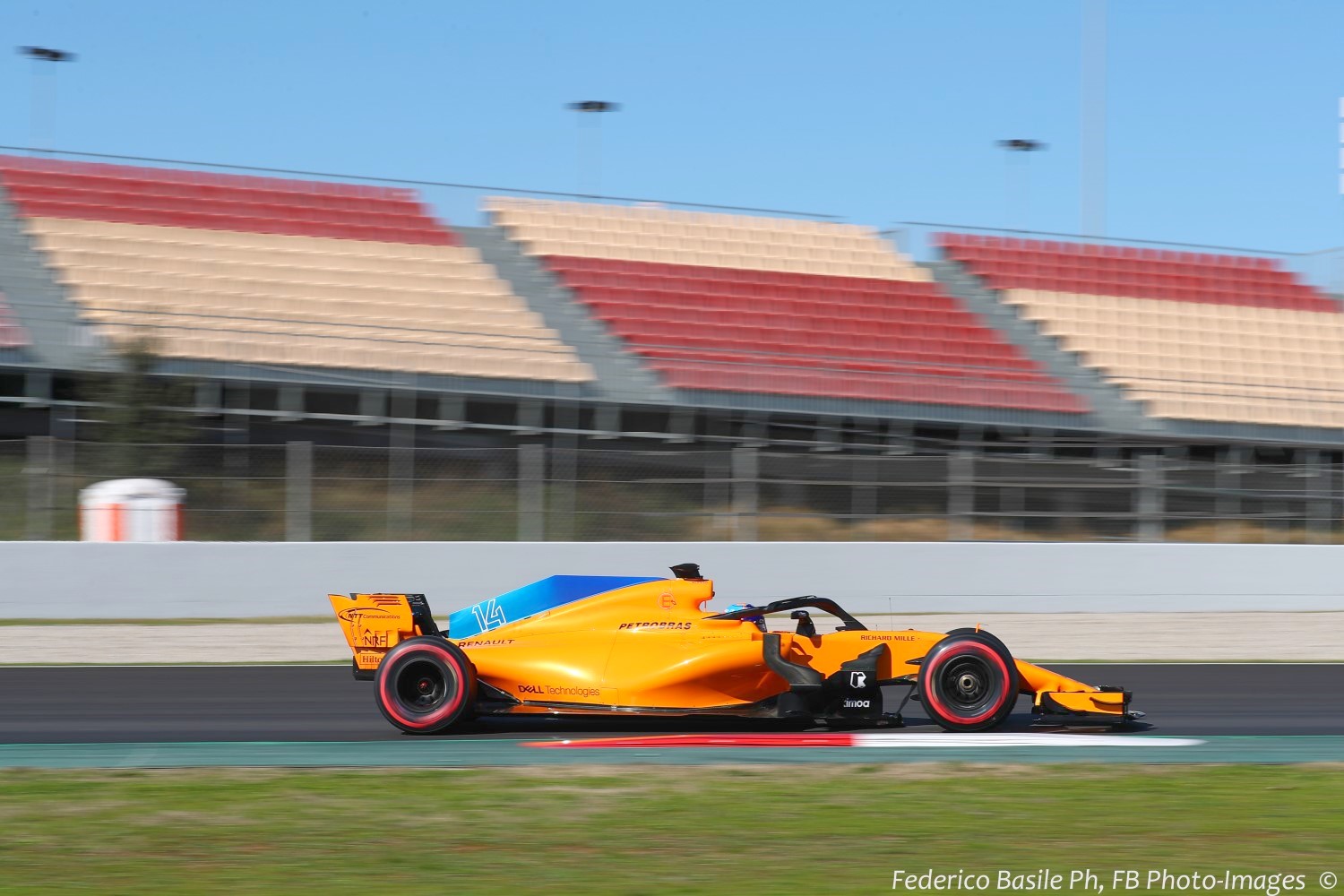 Those blank sidepods on the new McLaren would be a good place for a towing company to advertise
(GMM) Leading McLaren figures are denying the British team is still in crisis even after dumping Honda.
Between 2015 and 2017, Honda got the blame for McLaren's struggles.
But the Japanese manufacturer is now at Toro Rosso, and having a trouble-free winter.
"It's logical that we are being compared to Toro Rosso," McLaren executive Zak Brown said.
"Honda is doing a great job, but my attitude hasn't changed. I suspected that sooner or later they would get it right and we wish them the best.
"But we're focused on ourselves," he added.
McLaren itself is at the bottom of the winter mileage charts, with the newly all-orange car regularly breaking down in the second Barcelona test.
But Fernando Alonso said he is not worried.
"If Australia was tomorrow, we would be ready," said the Spaniard.
"Of course we planned to do more laps, but I've been doing this for 18 years and problems happen in testing.
"The difference is that today, there are hundreds of journalists here and even a red flag causes hysteria.
"But there is nothing fundamentally wrong with this car. I'm sleeping peacefully," Alonso insisted.
Even team boss Eric Boullier says the Barcelona problems are not getting him down.
"This is part of the game. We are sure that we will deal with everything," said the Frenchman.
"We have a new engine supplier and a completely new car, but there are no special alarms. Give us time and everything will be alright," Boullier added.
He denied that most of the problems can be traced back to the rear end of the 2018 car, featuring a particularly tight layout.
"No, it has nothing to do with it," Boullier insisted.
"We have tried to create the best car in the championship and we are sure that our direction is right."
Alonso not worried about new start procedure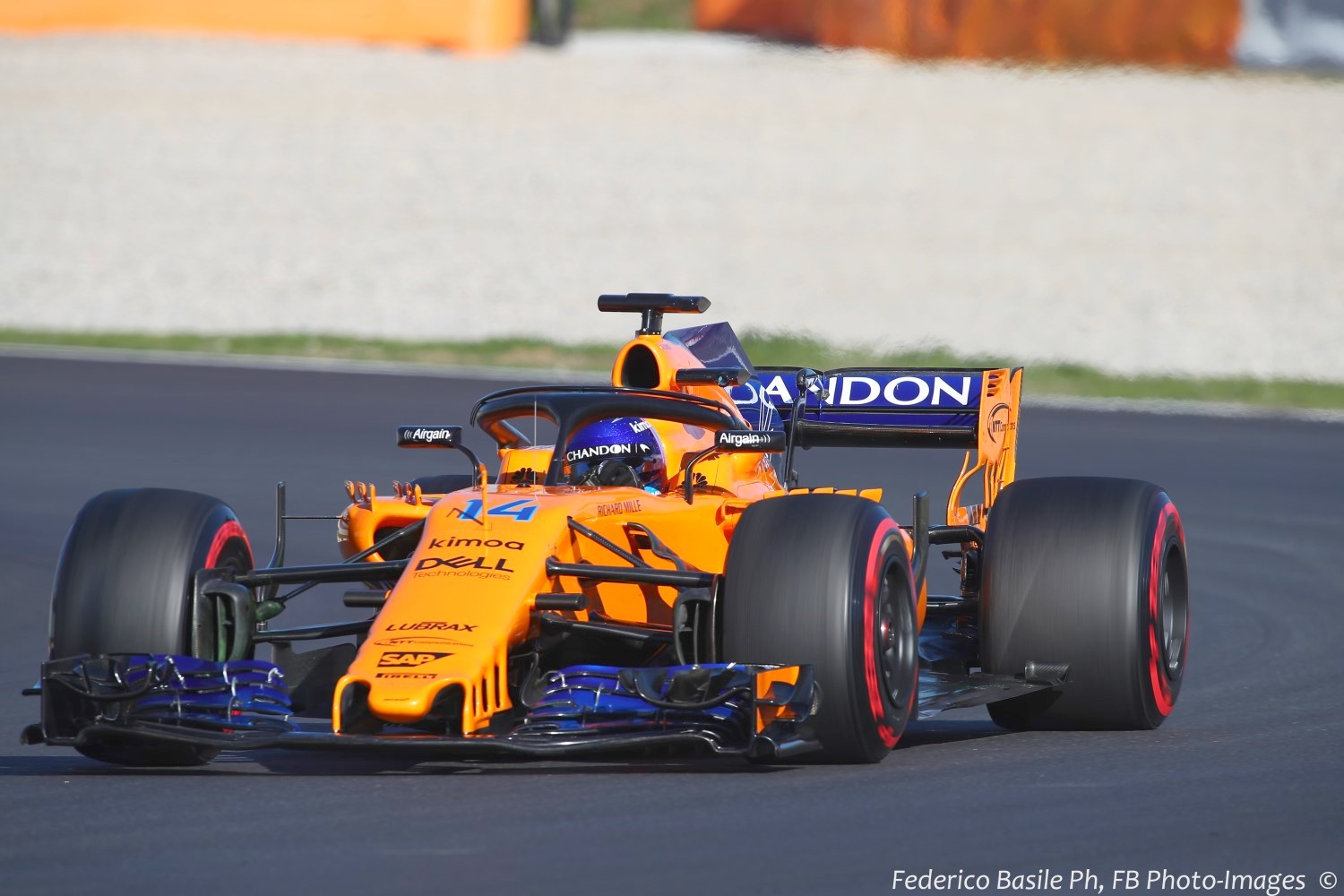 Alonso knows he won't have to worry about a restart procedure as it will probably be his McLaren causing the red flag broken down on the track
(GMM) Fernando Alonso says he is not worried about a new race start procedure for 2018.
At the Barcelona test, drivers simulated a new procedure where a race is re-started from the grid on old tires after a red flag stoppage.
Afterwards, Romain Grosjean sounded the alarm.
"It was like driving on slicks in the rain," he said. "On cold rubber, the car was uncontrollable.
"I have concerns about safety," said the Haas driver. "The restart could be chaos and dangerous."
Grosjean said he will be in touch with GPDA director and Charlie Whiting with his concerns.
However, F1 veteran and double world champion Alonso says he is not worried.
"I don't see any problems," said the McLaren driver.
"Of course, when the track is cold we will have to concentrate more on warming up the tires, but it's the same for everyone."
Meanwhile, Grosjean also expressed concern about the new 'Halo' device, with some fans saying they cannot identify their favorite driver's helmet any more.
"Perhaps we need to work on the design," said the Frenchman. "Could we paint it in the colors of the helmet? We'll have to think about it."
Brown not ruling out McLaren engine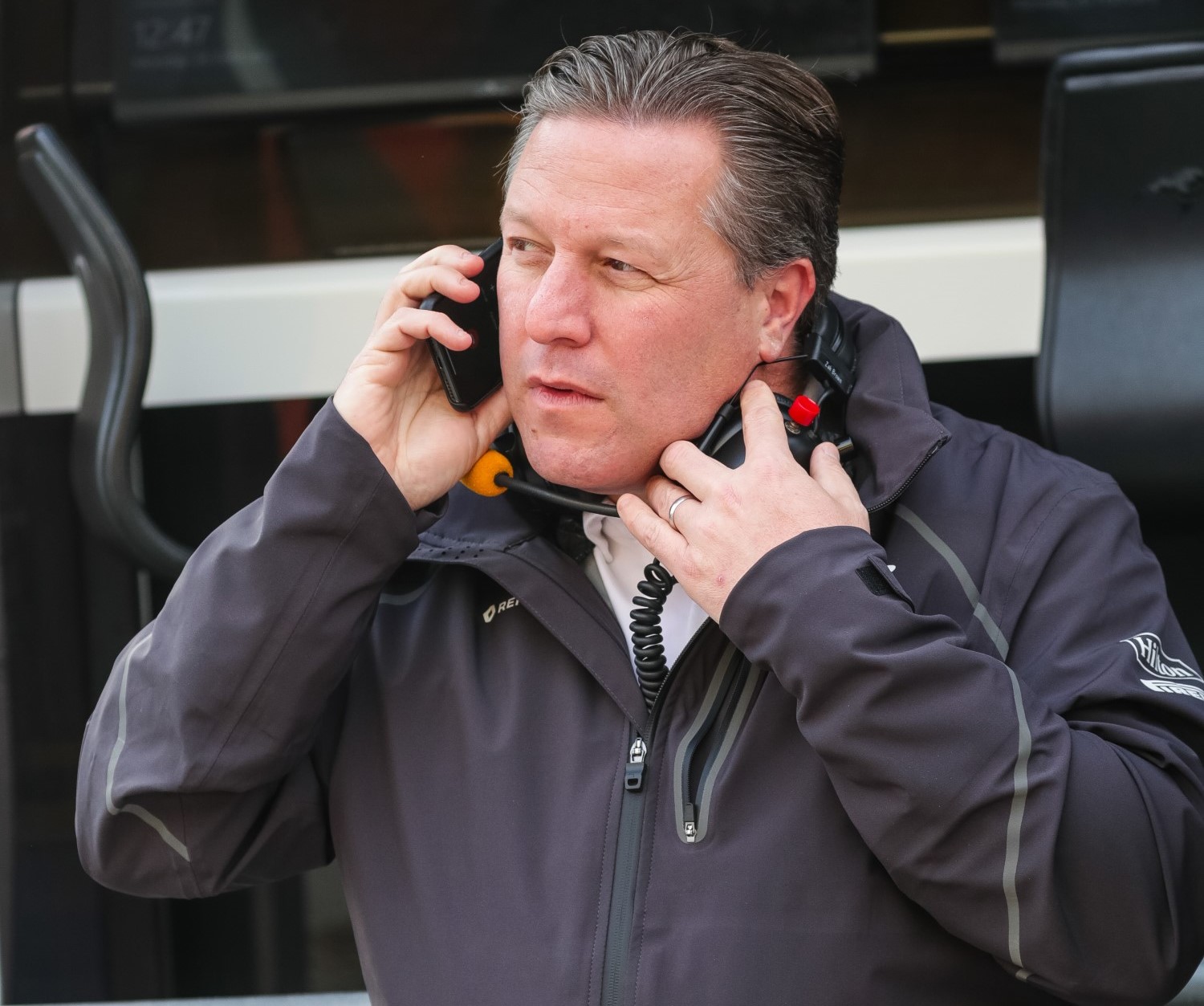 Zak Brown looks down at the Toro Rosso running without a hitch with Honda engines
(GMM) Zak Brown has played down suggestions McLaren could become a formula one engine supplier in 2021.
Early this year, F1 talks will intensify about what the post-2021 engine regulations will look like.
Talks have already upset Ferrari and Mercedes, and McLaren executive Brown said: "From the conservations I've had with Sergio (Marchionne) and Toto (Wolff), I can see that we have many ideas in common regarding the future.
"We want everyone to stay, but Liberty and the FIA must put their ideas on the table as quickly as possible," he added.
If the 2021 rules are conducive to enabling independent manufacturers to join in, some believe McLaren could build their own engine.
"Making an engine yourself is financially very difficult," Brown is quoted by La Gazzetta dello Sport, "and we've just started a relationship with Renault.
"It is possible, but not very likely, that we will have our own engine in 2021. It would be nice to have a McLaren engine, but it would have to make economic sense."
Ericsson eyes Leclerc for reputation boost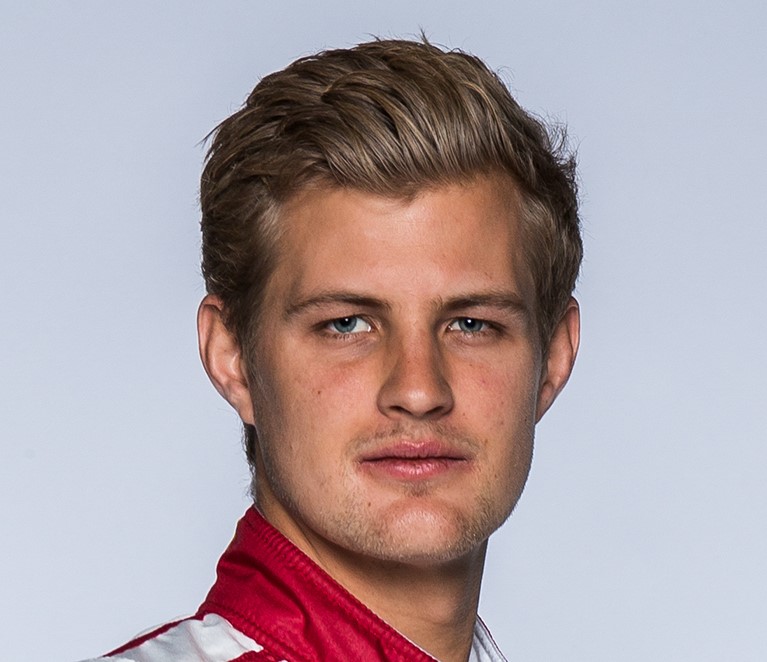 Marcus Ericsson
(GMM) Marcus Ericsson thinks his new teammate could boost his reputation in F1.
Since debuting in 2014, Swede Ericsson has established a reputation among the bottom half of the drivers on the grid.
But he thinks 2017 and 2018 could change that.
"Last year Pascal Wehrlein almost got a seat at Mercedes but actually went to Sauber, and I think over the course of the season we were on average quite comparable," said the 27-year-old.
"Unfortunately, the car didn't allow us to fight for higher positions, but Pascal was a good comparison for me."
This year, Ericsson is paired with the new reigning F2 champion Charles Leclerc, who comes with the strong backing of Ferrari.
"Charles will be another good comparison for me," Ericsson said in Barcelona.
"He is considered one of the most promising newcomers to formula one and for me it's ideal. I can show what I can do as a driver," he added.
Red Bull emerging as 2018 title contender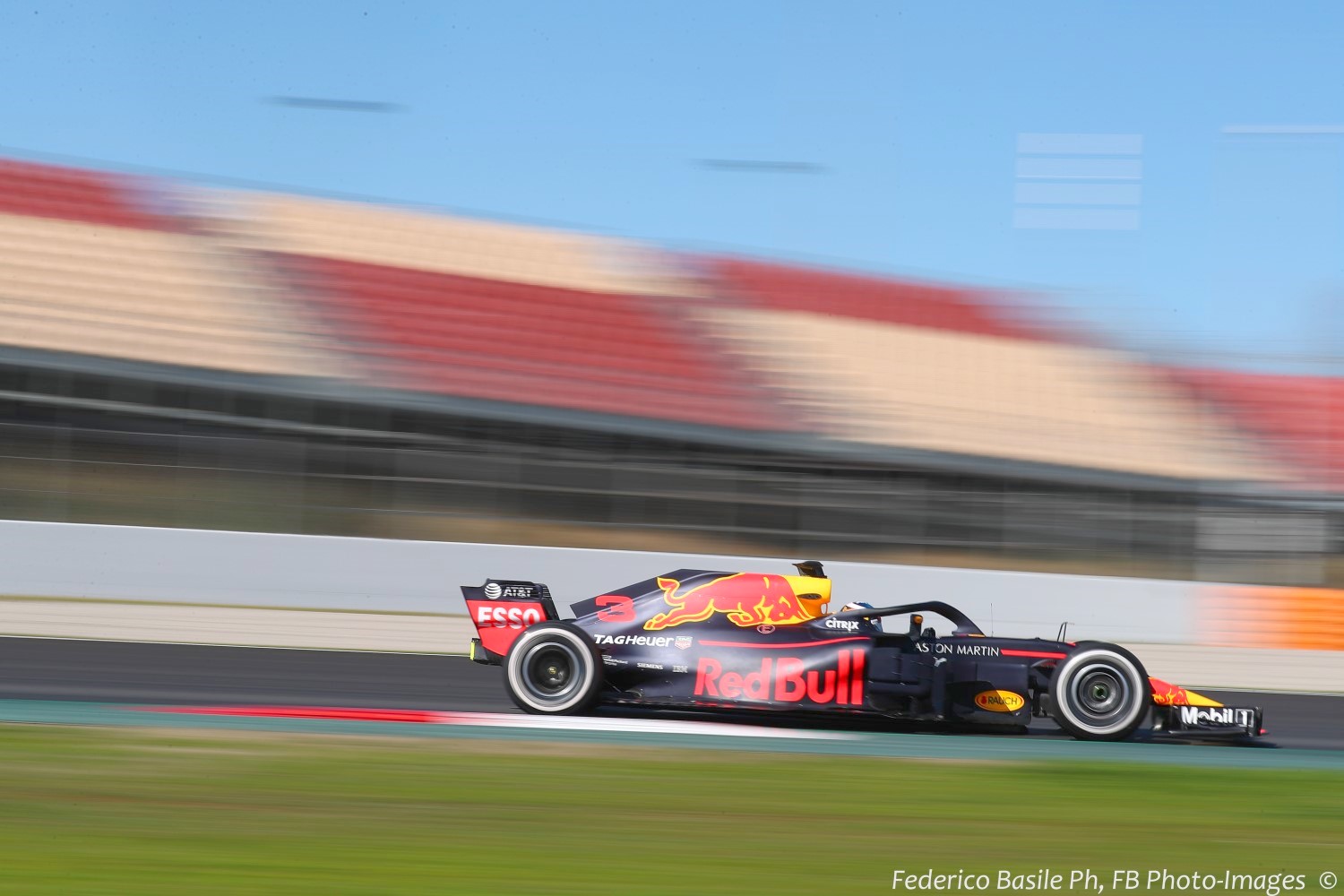 Ricciardo broke the track record Wednesday in testing
(GMM) Red Bull is emerging as a potential favorite for the 2018 world championship.
After Mercedes' Toto Wolff said on Tuesday that Red Bull is leading the testing pack, Daniel Ricciardo smashed the Barcelona circuit record on day two of the final winter test.
"It's very close between Ferrari, Red Bull and us," Mercedes team chairman Niki Lauda agreed in conversation with Auto Motor und Sport.
"Right now it looks like a head-to-head between Red Bull and us. We don't know about Ferrari yet, but going by Wednesday they are a little behind," he added.
Australian Ricciardo thinks Mercedes still has the edge over Red Bull.
"I'm not sure about Ferrari, but I think Mercedes still look very fast," he said. "But at least we're not a second behind like last year."
Some British bookies are showing Ricciardo with odds of 10-1 for the championship.
The Australian smiled: "I'm not a big gambler but if one of my friends is watching, then I'd say put a cheeky $75k on it."
As for the battle behind the big three, Renault appears to be leading the pack.
"Toro Rosso looks a bit better than expected, and Force India a little worse," said Williams' Rob Smedley. "We are in the middle, roughly at the level of Haas."
Mallya's super-yacht impounded over pay dispute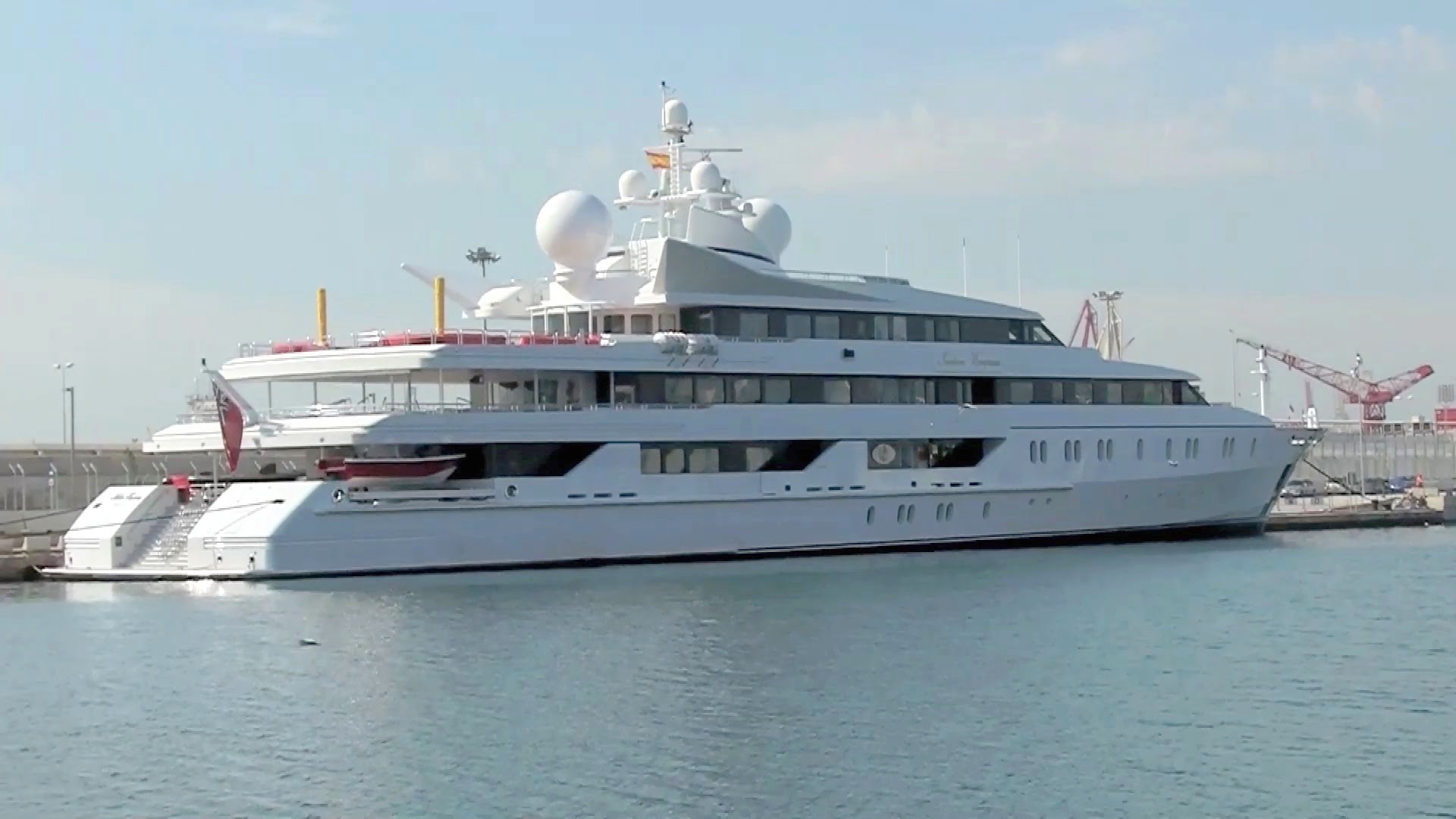 The Indian Empress
A super-yacht owned by Force India boss Vijay Mallya has been impounded in Malta after its crew demanded payment of back wages, authorities confirmed on Wednesday.
The Indian Empress – once the venue for some of Formula 1's most ostentatious parties during the Monaco Grand Prix weekend – was blocked in Valletta harbor after the 40-member crew began legal action claiming they are owed almost a million dollars.
The mariners´ union Nautilus International said the yacht was abandoned by its owners. The crew, including Indians, Britons and East Europeans, have not been paid since September, the union said.
It said the court action impounding the yacht is based on a "maritime lien", under which the crew of a vessel can declare a claim over it to the value of unpaid wages.
A spokeswoman for Mallya's company, UB Group, had no immediate comment.
The 95-metre Indian Empress, registered in the Isle of Man, is estimated to be worth some 93 million dollars.
Mallya is in Britain pending extradition proceedings initiated by India.
He stands accused of fraudulently palming off losses from his now defunct Kingfisher Airlines onto banks by taking out loans he had no intention of repaying.
He denies all wrongdoing and his defense team argue that he is being used as a scapegoat by Indian politicians to deflect public anger at the accumulation of bad debts by state-owned banks.
The 61-year-old, nicknamed "the King of Good Times" after the slogan on bottles of one of his premium beers and his hard partying lifestyle, has business interests ranging from aviation to liquor.
Nikolas Tombazis joins FIA as Head of Single-Seater Matters
Nikolas Tombazis
Nikolas Tombazis has joined the FIA as the Head of Single-Seater Matters.
Tombazis will report to FIA Technical Director Gilles Simon and work closely with Single-Seater Director Charlie Whiting.
Tombazis' primary responsibilities will be the management of the FIA's single-seater technical branch, encompassing Formulas 1, 2 and 3.
He will also contribute to the strategic vision of the technical and sporting regulations from Formula 1 stretching down to Formula 4, and be the contact point for Formula 1 teams and main suppliers regarding current and future Technical Regulations.
Tombazis began his Formula 1 career with Benetton in 1992 before joining Ferrari in 1997, overseeing the aerodynamic development of the cars.
After a brief spell at McLaren, he returned to Ferrari, prior to a year with the now defunct Manor operation.