NASCAR Penalizes Kevin Harvick For Rear-Window Issues After Vegas Win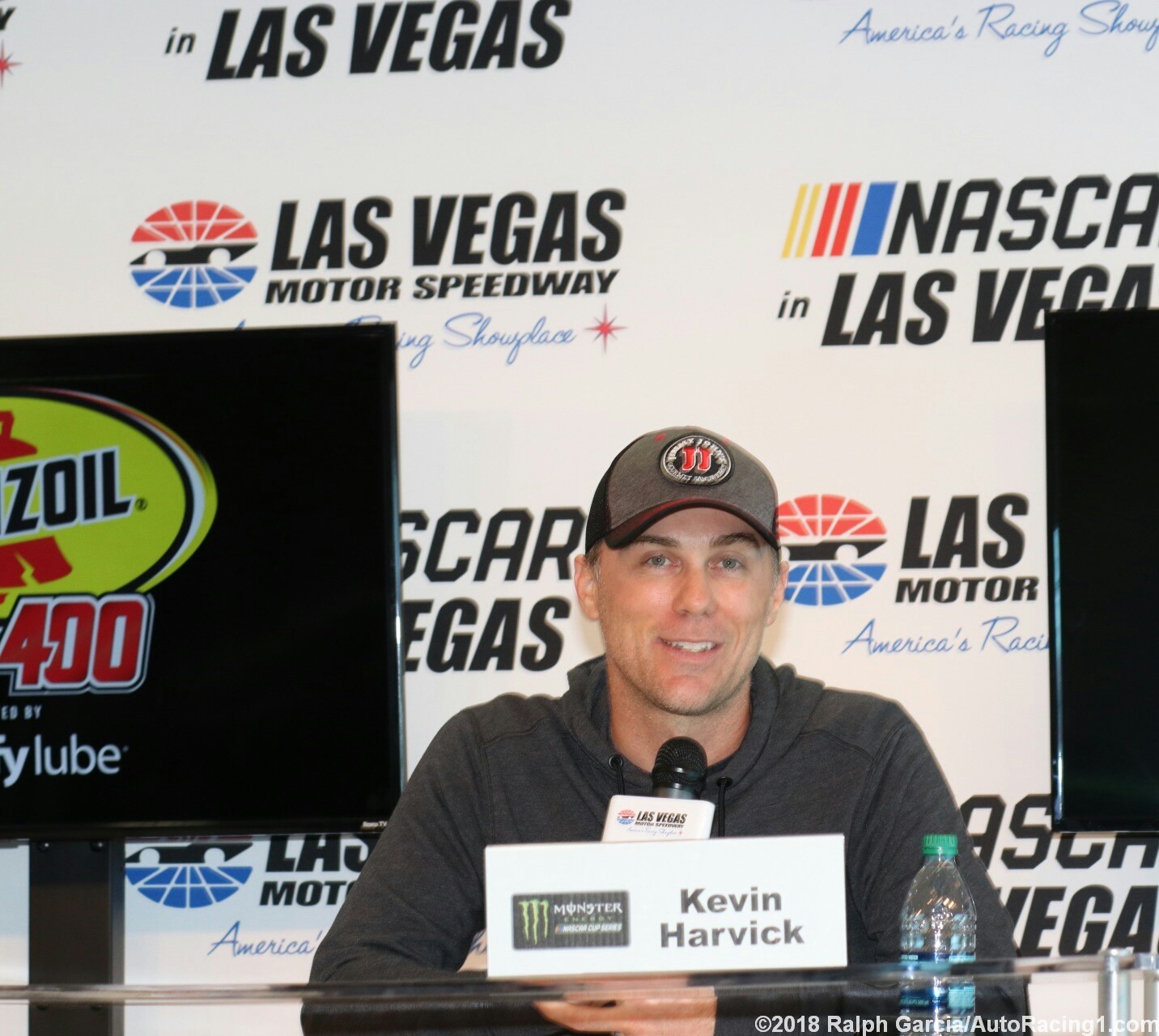 Kevin Harvick
Ralph Garcia/AR1
NASCAR issued penalties on Wednesday to Kevin Harvick's Stewart-Haas Racing Team for rules infractions following the team's victory in Sunday's Pennzoil 400 at Las Vegas Motor Speedway.
NASCAR docked Harvick 20 championship points while his team was also penalized 20 points after NASCAR found problems with the rear windshield on Harvick's Las Vegas-winning race car when it was examined at NASCAR's Research and Development Center in Concord, N.C. on Tuesday.
Harvick's crew chief Rodney Childers was fined $50,000 and car chief Robert Smith was suspended for the next two races. Harvick's win will stand.
NASCAR found that the rear windshield support braces did not properly support the windshield, causing the rear windshield and the supporting roof edge to deform while the car was at speed on the track. The issue was clearly seen in photos taken during the race and even drew the attention of the FOX Sports commentators during the television broadcast of the event.
The car initially passed pre- and post-race inspection because the windshield maintained it's rigidity while the car was standing still; the issue was only noticeable while the car was at speed on the racetrack.
NASCAR regularly takes the winning race car back to their R&D Center for closer inspection following the race, and in this case, the deficiencies were found during a closer examination of the car.
In addition to the championship points penalty, Harvick will also forfeit all the seven playoff points he earned by winning the race as well as the opening two race stages. His victory will also not count toward his eligibility for NASCAR's playoffs, although he is still locked into the playoff by virtue of his victory two weeks ago at Atlanta Motor Speedway.
In an interview on Sirius XM NASCAR Radio, Childers said a rear window brace broke, causing the rear windshield to cave in.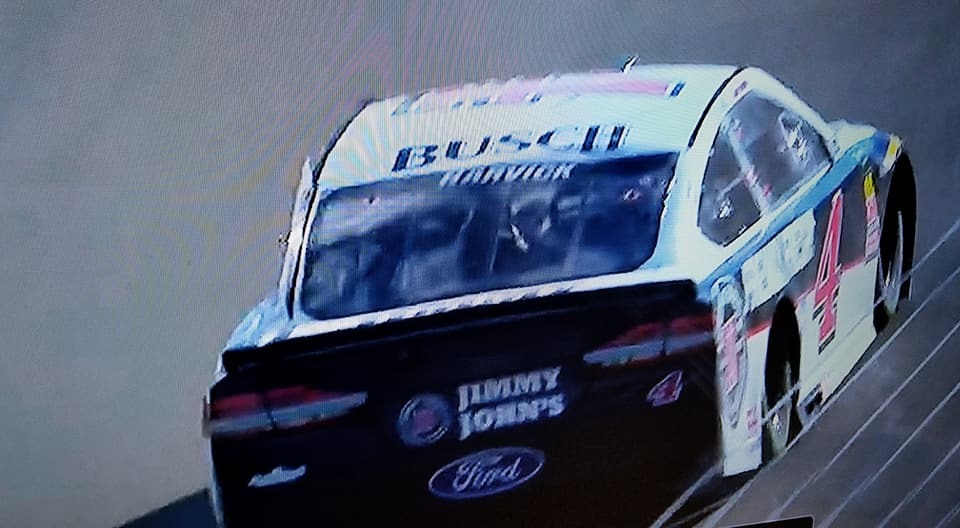 The deformities on Harvick's rear windshield were highly noticeable during Sunday's TV coverage
"Basically, we had a rear window brace fail, and NASCAR mandates that we run a certain T-bar in the back glass, and that T-bar is actually pretty strong," Childers said. "The bottom of the glass got strengthened up and the T-bar is stiff, and the center brace that holds that T-bar is what bent and failed and the T-bar ends up being stronger than the back of the roof at that point and then pulled the back of the roof down."
"We're going to learn from this. It's not something that we wanted to happen."
"Late today, NASCAR made us aware of a penalty they're imposing on our No. 4 Cup Series team. We're going to take the time and evaluate our options, and we plan to continue dialogue with NASCAR to fully understand the rationale behind the penalty," Zipadelli said in a statement.
The team has three days to appeal the decision to the National Motorsports Appeals Panel