Johnny Rutherford to be honored by RRDC in Long Beach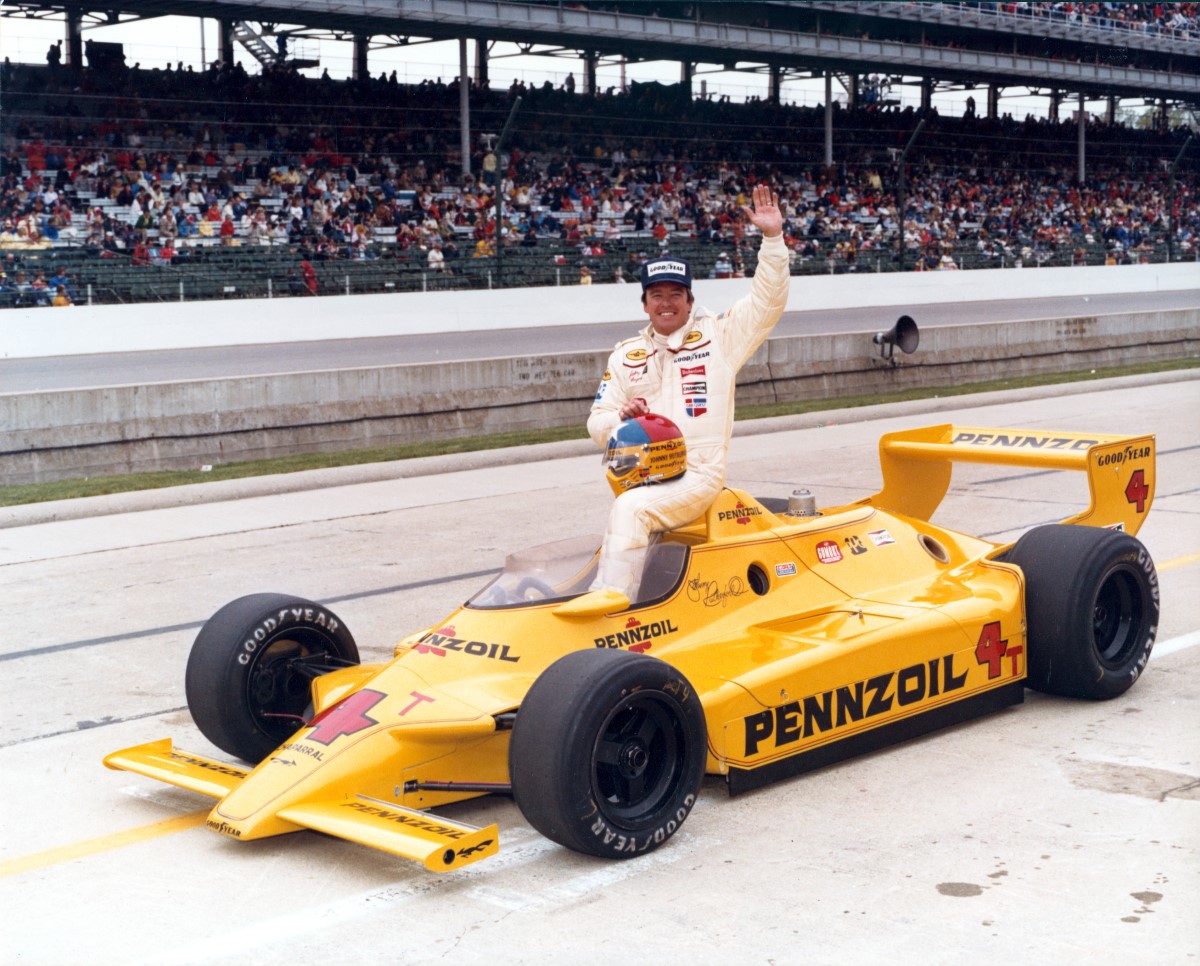 Rutherford 1980 Indy 500
Three-time Indy 500 winner Johnny Rutherford will be honored by the Road Racing Drivers Club at the "RRDC Evening with Johnny Rutherford Presented by Firestone" in Long Beach, Calif., on Thursday, April 12. This is the RRDC's 10th consecutive annual banquet honoring auto racing's most influential leaders and icons, and will be held prior to the 44th Annual Toyota Grand Prix of Long Beach.
Previous honorees were Dan Gurney, Parnelli Jones, Roger Penske, Jim Hall, Brian Redman, Mario Andretti, Bobby Unser, George Follmer and Emerson Fittipaldi. These "RRDC Evenings" are acknowledged as one of the highlights of the auto-racing social calendar, drawing fans and luminaries from all forms of motorsports.
The Firestone brand will return as presenting sponsor of the RRDC banquet for the ninth consecutive year.
"It's an honor to have Firestone support the RRDC's Long Beach dinner for the ninth time," said RRDC President Bobby Rahal. "Firestone has been such an iconic brand in all forms of motorsports since as far back as 1911. We salute Firestone for its success and contributions to the sport."
The dinner's proceeds will help support the RRDC's young driver initiatives, including its groundbreaking SAFEisFAST.com program and the Team USA Scholarship, which the RRDC has backed since 1997 and has been providing opportunities for talented young American race-car drivers since 1990. The Mark Donohue Foundation, a 501(C)(3) tax exempt organization, was recently formed to further support the SAFEisFAST.com initiative. Information about the Foundation can be found on the RRDC's website www.RRDC.org.
Born in Coffeyville, Kan., in 1938, Rutherford is best known as a driver in what is considered IndyCar's golden era, competing against the likes of A.J. Foyt, Mario Andretti, Parnelli Jones, Rick Mears and the Unsers.
Dubbed "Lone Star JR" due to his Texas heritage (his dad moved the family to Texas in the early '50s), Rutherford is one of only nine drivers to have won the Indianapolis 500 three times or more. His victories came in 1974, '76 and '80.
However, his career actually began racing modified stock cars in 1959, and he won his first NASCAR-sanctioned race in 1963, capturing one of the twin 125-mile qualifying races for the Daytona 500, driving for the legendary Smokey Yunick. That victory made him the youngest-ever NASCAR winner at that stage. At the same time, Rutherford was marking himself as a driver to watch on the open-wheel ranks, especially on the dirt.
Two years later, he won the USAC Sprint Car Championship. And the next year he broke both arms when his car flipped over the fence and out of Eldora Speedway.
Rutherford's breakthrough at Indy came in the mid-1970s when he drove for McLaren and delivered two Indy 500 wins and a second place over three consecutive years. In 1980 he raced Jim Hall's "Yellow Submarine" Chaparral, winning the series championship and dominating on the ovals.
He was an accomplished road racer as well, piloting a Porsche 935 to second in the 1978 Daytona 24 Hours.
"Johnny has always been a tough, accomplished racer on the track and an absolute gentleman off the track," added Rahal. "He always has time to sign an autograph or pose for a selfie. He's been the ultimate ambassador for our sport and the RRDC is privileged to honor him in Long Beach."
The RRDC Evening with Johnny Rutherford Presented by Firestone will be held on Thursday, April 12, at the Hilton Hotel, 701 West Ocean Blvd, Long Beach, Calif., with cocktails at 6 p.m., and dinner at 7:15 p.m. Tickets are $200 per person ($175 for RRDC members) if purchased by April 1, and space is limited. Sponsor packages are also available. All are welcome, but this event is expected to sell out, so early reservations are recommended. Please contact Jeremy Shaw at rrdc2@cox.net.