Porsche unveils Tesla Model X beater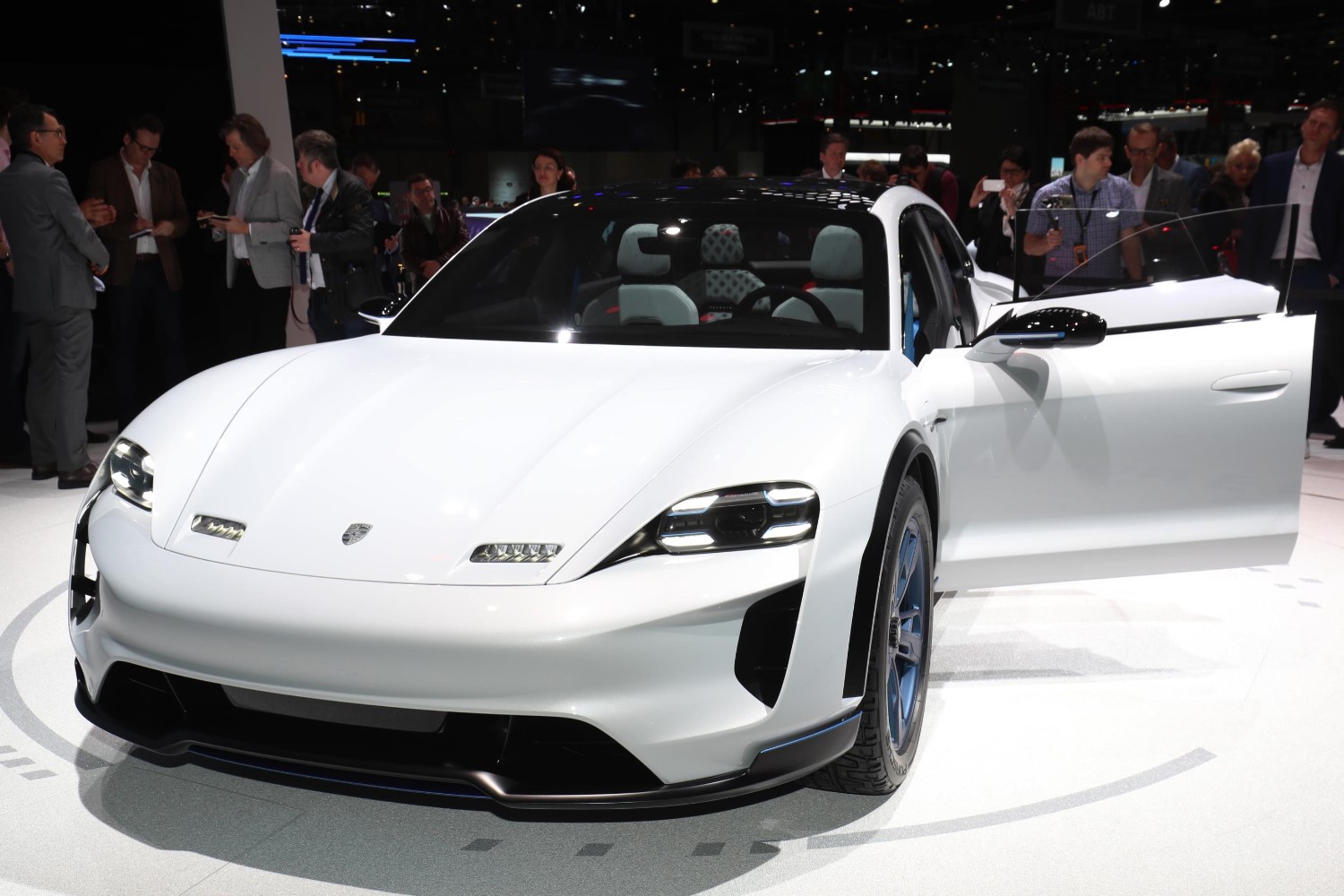 Mission E Cross Turismo
Porsche took the wraps off its Mission E Cross Turismo (a Crossover) at the Geneva Motor Show on Tuesday, an electric vehicle that looks set to give the Tesla Model X a run for its money.
Long the choice of well-heeled sports car enthusiasts, Porsche is trying to recapture some of the market, even panache, it has lost to the rise of Tesla.
Along that vein, the Mission E electric sedan is poised to be a direct challenger for the Tesla Model S, and the crossover concept revealed in Geneva could compete with the Tesla Model X SUV.
"Clearly, Tesla proved to be a disruptor for the industry, giving established premium brands a wake-up call. Porsche wasn't going to sit idly by and watch Tesla siphon away its customers," says Gabe Shenhar, associate director, Consumer Reports Auto Test Center. "Clearly, this car has a mission."
The Mission E is fast. With an 0-60 mph acceleration time of 3.5 seconds and the ability to reach speeds of 125 mph in just 12 seconds, the vehicle is built for high performance. All-wheel drive allows it to take on tough missions, while the company promises multiple accelerations without loss of performance.
Porsche is betting big on fast recharging times to entice gas car users to switch. The 800-volt architecture allows for a recharge of its battery in just over 15 minutes, good enough for 250 miles of driving on a single charge. The battery can charge at home or at charging stations, but Porsche is also including support for induction charging.
Inside, Porsche is promising a luxurious interior for passengers, with over four feet of vertical space for three passengers and one driver. Passengers have a touchscreen control with eye tracking to bring up media and alter controls like air conditioning. A central console for the driver detects which instrument the user is looking at and brings it to the foreground, allowing for alterations with the steering wheel controls.
Pricing and release date are unclear, but the company told reporters at the show that it is considering putting the car into production.