Vettel tops morning times in Barcelona (2nd Update)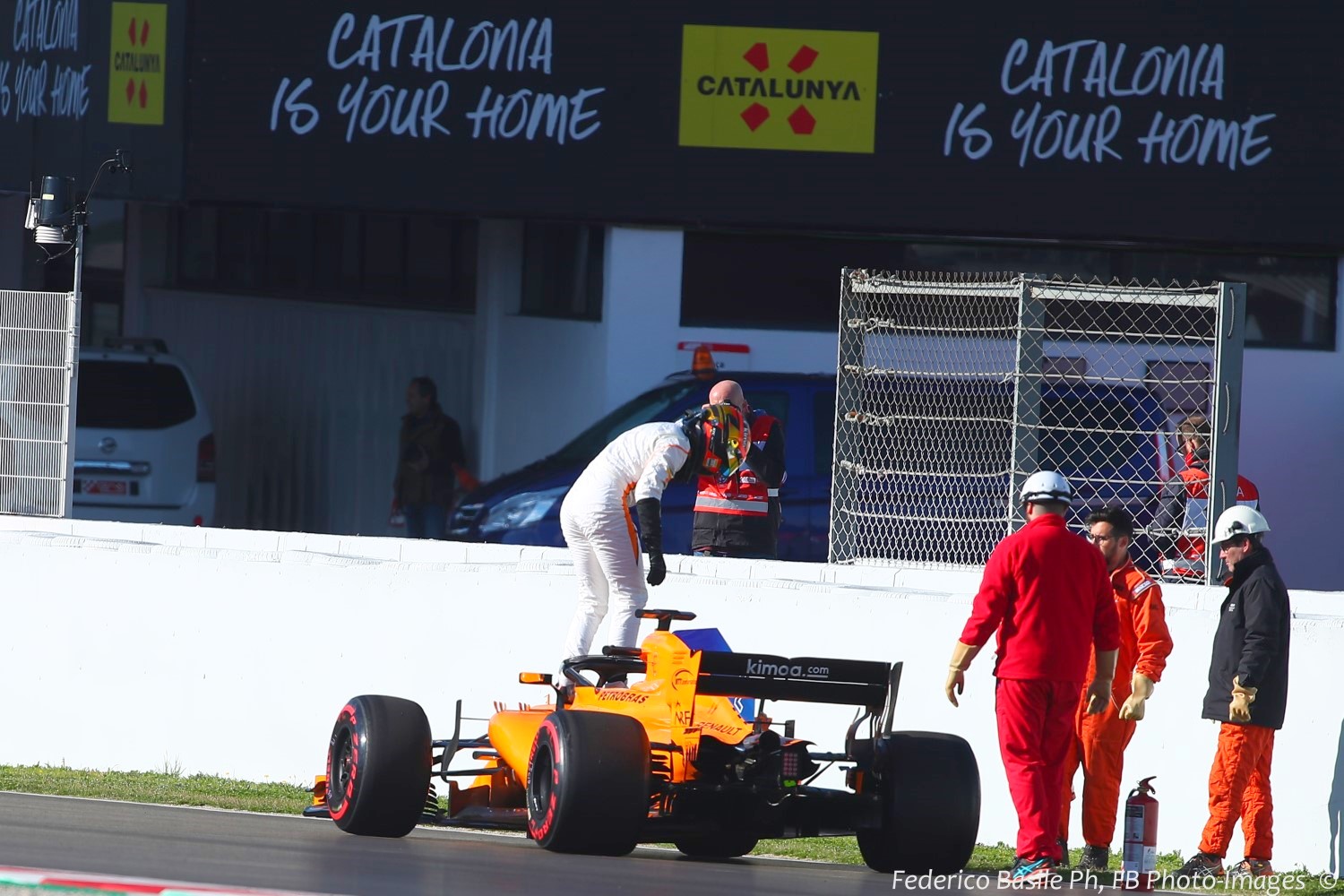 Vandoorne hops out of his broken McLaren a third time
UPDATE
The hapless McLaren Renault has broken down a third time. Must be Honda's fault.
03/06/18 Vettel still tops the times as running continues at Barcelona. The McLaren has broken down a second time and had to be flat-bedded back in.
Last year they blamed their lack of running on Honda.
What is their excuse this year that 1) they keep breaking down and 2) They have to run much softer tires than everyone else in order to set a competitive time?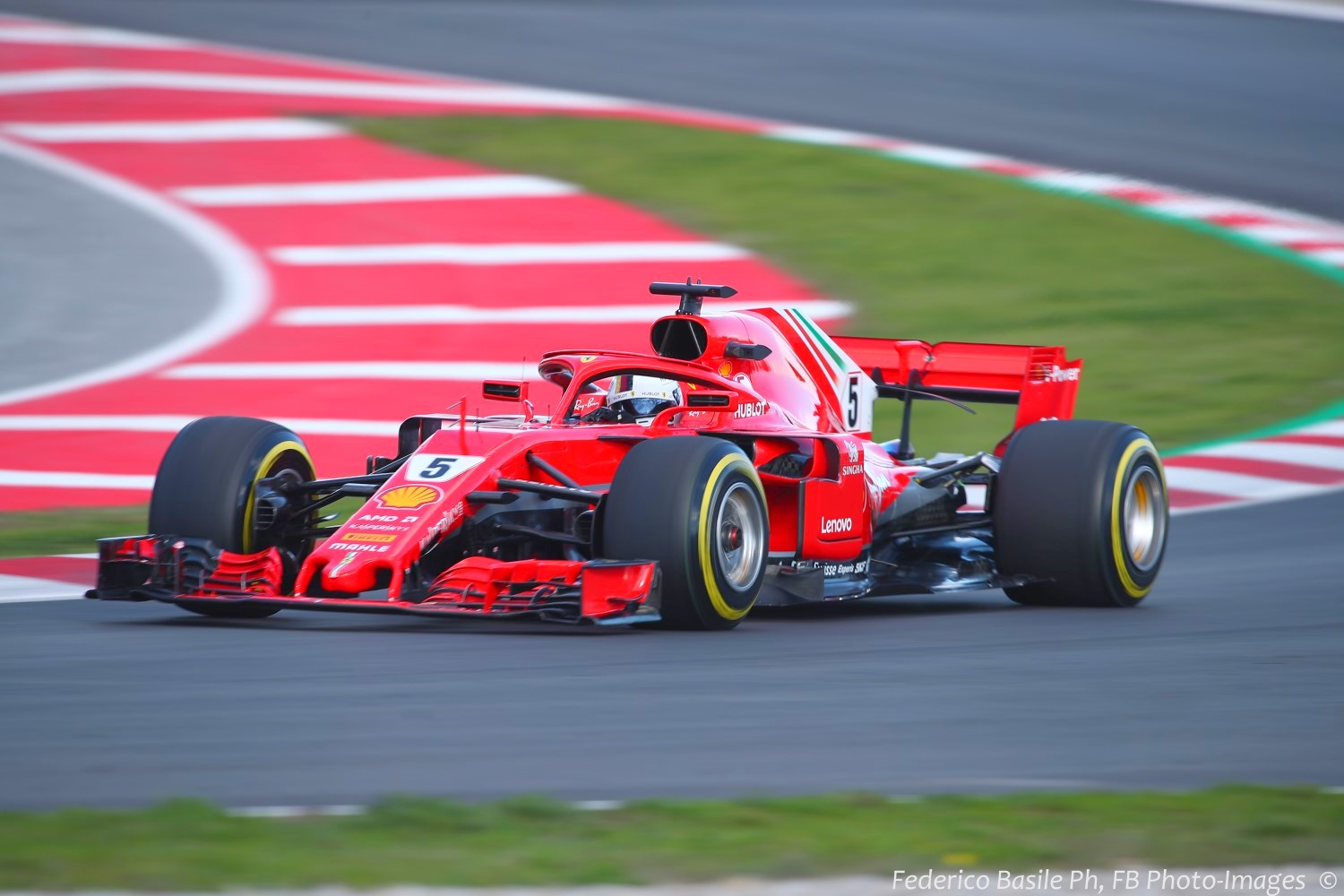 Vettel running hard
03/06/18 Sebastian Vettel set the fastest time on the first morning of Formula 1's second pre-season test at Barcelona, while Vandoorne's McLaren was dead last.
Vettel topped the Mercedes' Valtteri Bottas to take Tuesday morning fast time honors, with Max Verstappen third-quickest for Red Bull.
Vandoorne's McLaren, again running softer tires than anyone else to hide their true lack of pace, came to a halt exiting the final corner with a battery-related problem.
The McLaren remained in the garage most of the session.
Tuesday AM Times
| | | | | | | |
| --- | --- | --- | --- | --- | --- | --- |
| POS | DRIVER | CAR | TIME | BEHIND | TIRES | LAPS |
| 1 | Sebastian Vettel | Ferrari | 1m20.396s | 0.000s | Medium | 86 |
| 2 | Valtteri Bottas | Mercedes | 1m20.596s | 0.200s | Soft | 86 |
| 3 | Max Verstappen | Red Bull/Renault | 1m20.649s | 0.253s | Medium | 85 |
| 4 | Pierre Gasly | Toro Rosso/Honda | 1m20.973s | 0.577s | Soft | 53 |
| 5 | Kevin Magnussen | Haas/Ferrari | 1m21.298s | 0.902s | Soft | 46 |
| 6 | Sergey Sirotkin | Williams/Mercedes | 1m21.588s | 1.192s | Soft | 42 |
| 7 | Nico Hulkenberg | Renault | 1m21.738s | 1.342s | Medium | 48 |
| 8 | Marcus Ericsson | Sauber/Alfa Romeo | 1m21.893s | 1.497s | Soft | 56 |
| 9 | Sergio Perez | Force India/Mercedes | 1m21.936s | 1.540s | Soft | 37 |
| 10 | Stoffel Vandoorne | McLaren/Renault | 1m24.773s | 4.377s | Super-Soft | 7 |