Tatiana Calderon becomes Test Driver of the Alfa Romeo Sauber F1 Team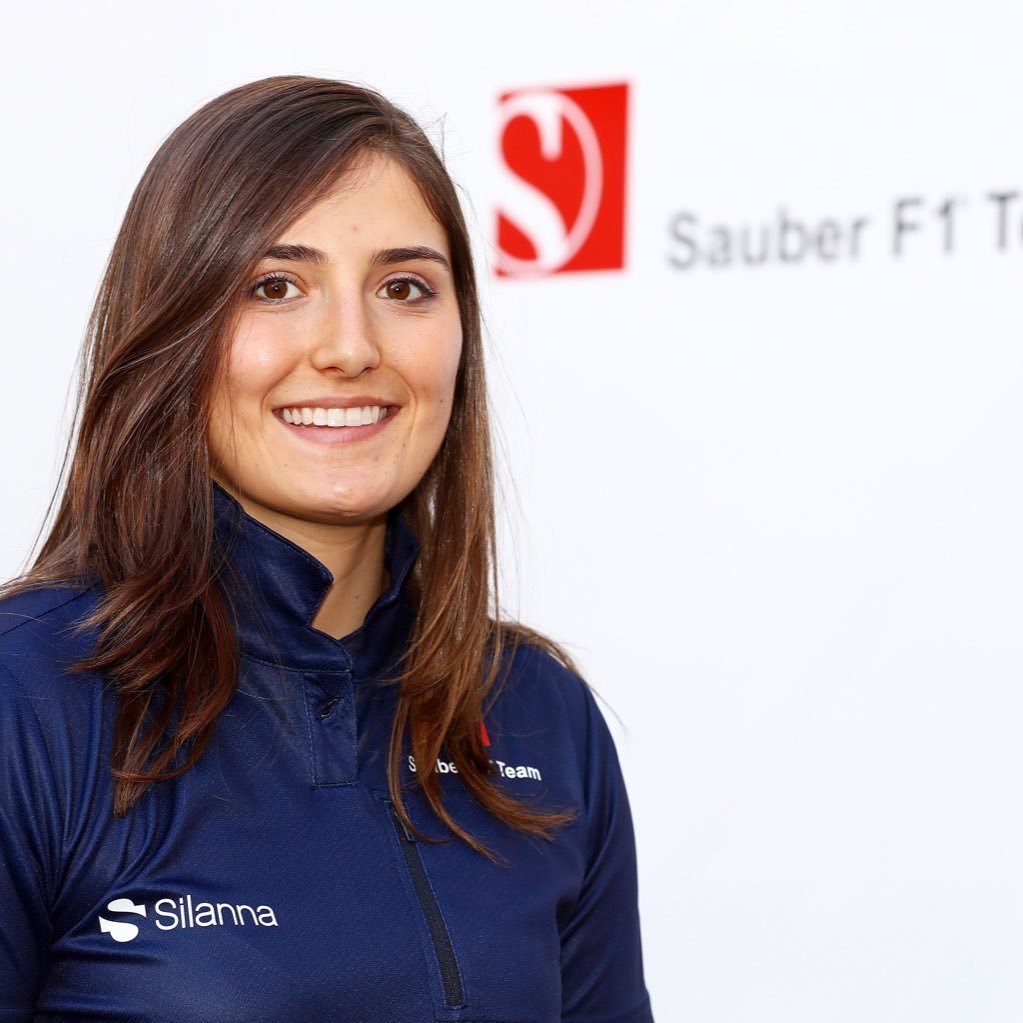 Tatiana Calderon
The Alfa Romeo Sauber F1 Team is delighted to announce that Tatiana Calderon will be active as Test Driver for the 2018 FIA Formula 1 season. In 2017, Tatiana Calderon started working with the team as Development Driver, being promoted to the role of Test Driver this season. She will be completing simulator training sessions and coaching with engineers both on-site during several GP weekends, as well as at the team's headquarters in Hinwil, Switzerland.
The 24-year-old Colombian started her racing career when she was nine years old, winning multiple National Championships in her native Country and in the United States. She stepped up to single seaters in the Star Mazda Series, part of the road to Indy Program in America, before moving to Europe where she has competed in different Championships such as Euroformula Open, British F3, FIA F3 and GP3. Some of her recent career highlights include podium finishes in British F3, and in the Euroformula open, 2nd overall in the 2016 MRF challenge and a podium in the last round of the prestigious World Series Formula V8 in 2017. For the 2018 season, Tatiana is competing in the GP3 Series again, in addition to her engagement with the Alfa Romeo Sauber F1 Team as Test Driver.
Tatiana Calderon:
"I am very pleased to confirm my role as Test Driver for the Alfa Romeo Sauber F1 Team in the 2018 season. This collaboration will build upon the experience that I have gained as Development Driver with the team over the past year, and I look forward to continuing on this positive path together. I have been able to substantially expand and develop my skills as a race driver, and I am convinced that I will be doing so throughout this year. I would like to thank the Alfa Romeo Sauber F1 Team for this marvelous opportunity, which would not have been possible without the long-term support that I am receiving from Escuderia Telmex. I look forward to this season, and will give my all to demonstrate my capabilities in both GP3 and Formula 1."

Frederic Vasseur, Team Principal, Alfa Romeo Sauber F1 Team:
"We are very pleased to continue our collaboration with Tatiana Calderon as our Test Driver. Tatiana is a very hard-working person, who has impressed the team with her focus and dedication. She has made good progress as a driver, developing both her mental and physical capacities continuously over the past few years. We look forward to having Tatiana on board for our first chapter as the Alfa Romeo Sauber F1 Team."
Tatiana Calderon
Date/Place of birth

10th March 1993 / Noguera (Colombia)

Nationality

Colombian

Website

Career:

2017

GP3 Series, 18th

2016

GP3 Series, 21st

2015

MRF Challenge Formula 2000, 2nd

2014

Formula 3 European Championship, 15th

2013

British Formula 3 International Series, 7th

2012

European F3 Open, 9th

2011

Star Mazda Series, 6th

2005 – 2010

Karting