Latest F1 news in brief – Tuesday
All the Mercedes teams have the same power. The difference is the man that designs the Mercedes team cars – Aldo Costa. He is unbeatable.

Williams denies questioning Mercedes engine parity

Perez says Alonso's 2018 schedule 'impossible'
Carey admits wanting F1 budget cap
Sainz arrival made Hulkenberg 'worry'
No Formula 1 calendar revamp in the works for 2019
Williams tells Zak Brown hands-off
Williams denies questioning Mercedes engine parity
(GMM) Williams has denied claims it pushed the FIA to issue a clampdown on how manufacturers like Mercedes supply engines to customer teams.
Ahead of the 2018 season, the FIA has told manufacturers that they must supply identical equipment to their engine customers.
One rumor was that Williams prompted the FIA to act.
But team boss Claire Williams said the Grove based team "refute any suggestion that we have questioned the parity of the power units provided by Mercedes".
"We are absolutely confident that the power units used by Mercedes, Force India and ourselves are identical in terms of both hardware and software," she added.
"We have an excellent professional and personal relationship with Mercedes, and our focus is firmly on continuing the good work that we have started".
Perez says Alonso's 2018 schedule 'impossible'
Perez hasn't a clue. He should talk to Mario Andretti what a difficult schedule looks like
(GMM) Sergio Perez thinks Fernando Alonso's racing schedule this year is nigh on "impossible" to manage.
Alonso, having last year skipped Monaco to do the Indy 500, is this year combining the F1 calendar with the full world endurance championship including Le Mans.
"That's a really hectic program," Force India driver Perez told El Mundo Deportivo.
"With how busy we are, not only with races but also the simulator and everything else that we have to do, I think it's impossible to do," he added.
"You would have to find the perfect compromise with your calendar to achieve it, but I don't think you can do two seasons at once.
"Right now we have 21 races which requires a lot of commitment, so at this point in my career I would not consider it," Perez added.
Carey admits wanting F1 budget cap
Chase Carey wants to cut costs. There is an easy way – start making a large part of the car 'spec'
(GMM) Chase Carey has admitted Liberty Media is considering imposing a budget cap in formula one.
The new F1 owners' latest moves have prompted Ferrari to threaten to quit, and Mercedes is also vocally troubled.
But chief executive Carey says the sport must do something about spiraling costs.
"Everyone agrees that it makes no sense to spend as much money as some teams do," he told Auto Bild.
"That does not mean we want to make the sport or the technology worse, but we need to look at how teams spend their money — and how much they spend," the American added.
One rumor is that Liberty is eyeing a $150 million budget cap, which would definitely curtail the spending of the biggest teams like Ferrari and Mercedes.
Carey said: "I don't want to talk about numbers here, but for a budget limit, you need rules and then consequences for trying to cheat.
"The former owners did a great job, but the world is changing and a lot of potential has been lost in recent years," he added.
Carey said Ferrari and Mercedes are "extremely important" to formula one, but the most important consideration is to produce "happy fans".
"Everything else is secondary," he said.
"I want a healthy sport for the fans but also for the teams," Carey continued.
"My goal is for new teams to enter formula one — both private individuals and large manufacturers.
"It's a fact that nobody wanted to buy Manor — not even for a dollar. That cannot be. There must not be a team that nobody wants to buy," he said.
Sainz Jr. arrival made Hulkenberg 'worry'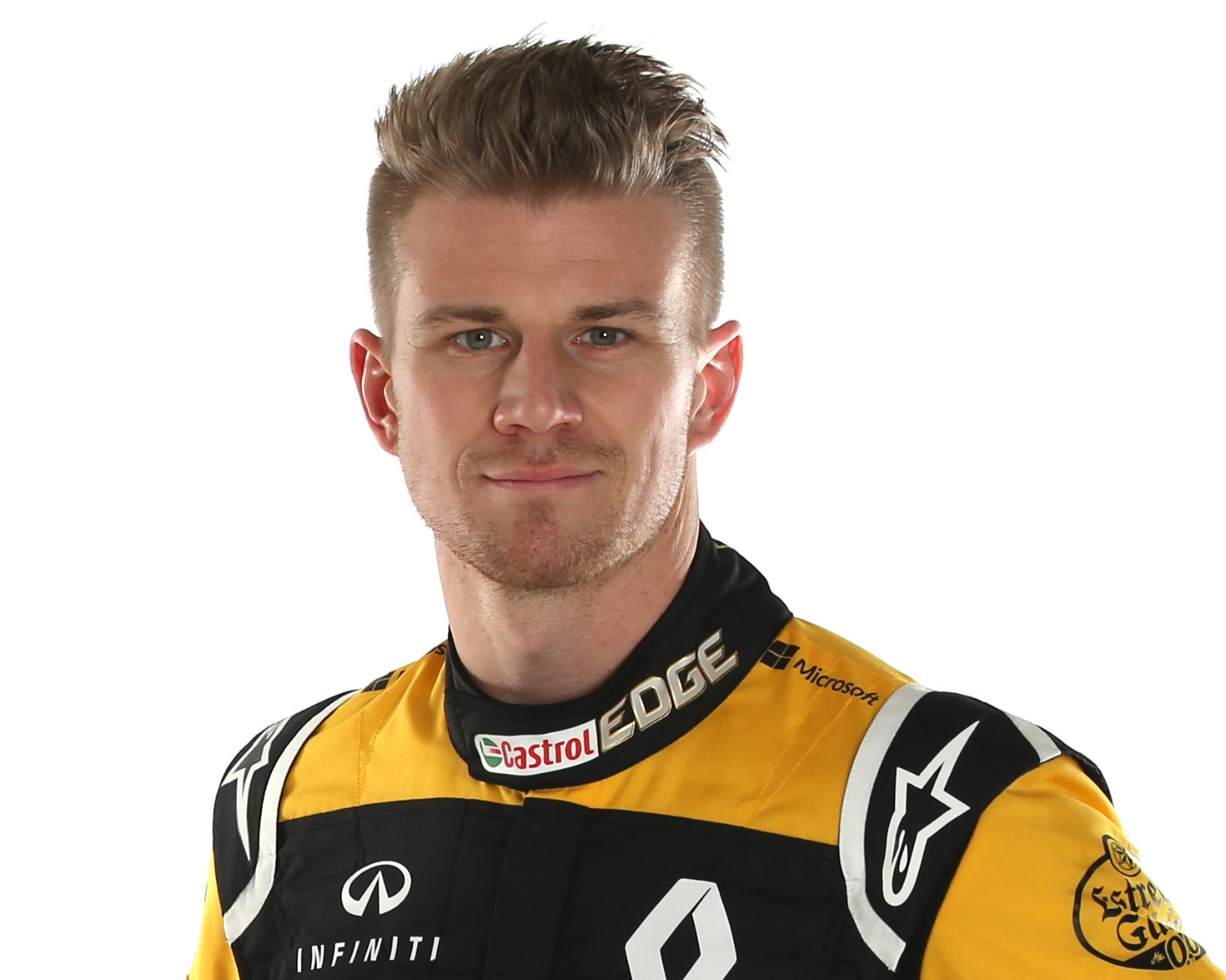 Is Hulkenberg good enough?
(GMM) Cyril Abiteboul says Nico Hulkenberg got a wake-up call last year.
The German driver began the year as Jolyon Palmer's teammate, but the Briton was replaced mid-season by Carlos Sainz.
"One thing I recall was when we put Carlos in the car," Renault team boss Abiteboul told Auto Hebdo.
"For the first time I heard Nico say 'What fuel is in the other car?' 'What tires does he have?' 'What's his power mode?'
"For the first time, he cared about the other car," said the Frenchman.
Still referring to Hulkenberg, he continued: "It did not wake him up, because he's a competitor who never falls asleep, but it did worry him. And I think that's what drives him to excel."
No Formula 1 calendar revamp in the works for 2019
Bratches wants to group races to save on travel
Liberty Media has discarded plans to reshuffle Formula 1's calendar in the near future, but remains committed to a restructuring in the long term.
F1 commercial boss Sean Bratches was keen on grouping races by world regions in order to ease the sport's logistics and travel constraints. While the concept remains on the cards, its implementation won't happen next year.
"From an aspirational standpoint, I am an optimist – but I am also a realist, and based on some of the contractual commitments we have, and based on weather issues, it will be a while before we can get there – if we can [at all]," Bratches told Motorsport.com.
"We are trying to point this ship in that direction which will be much more efficient for fans, because we can navigate them for a period of time in the same time zone.
"It will also be more efficient for F1 to avoid the expensive traveling, and it will also create opportunities from a sponsorship standpoint because if somebody wants to activate in Europe, or the Americas, or Asia, it is difficult to do as we bounce all around right now."
Last week, news emerged that Vietnam and Miami are now firm candidates for a spot on the F1 calendar, with Argentina also expected to bid for a race.
Liberty Media has never hidden its desire to boost the sport's agenda to 25 races, but Formula One Group CEO Chase Carey insists F1 wants first and foremost quality over quantity.
"We don't have a target number of races," said Carey.
"We certainly could add races, we've got a lot of places that would like to have races – not always places that we'd consider – but I think there are actually quite a number that would be real positives for us.
"But I think our real focus is to ensure quality over quantity. We have the capacity and the rights to add races, and can ultimately go to 25.
"But I think our focus at this point is getting the races to be what they should be, and really all the components behind it.
"It's not just the race, but it's the hospitality, local partnerships, the event itself, the cities that support it, the public support to engage, and I think we'll continue to evolve those opportunities as we deal with renewals."
Williams tells Zak Brown hands-off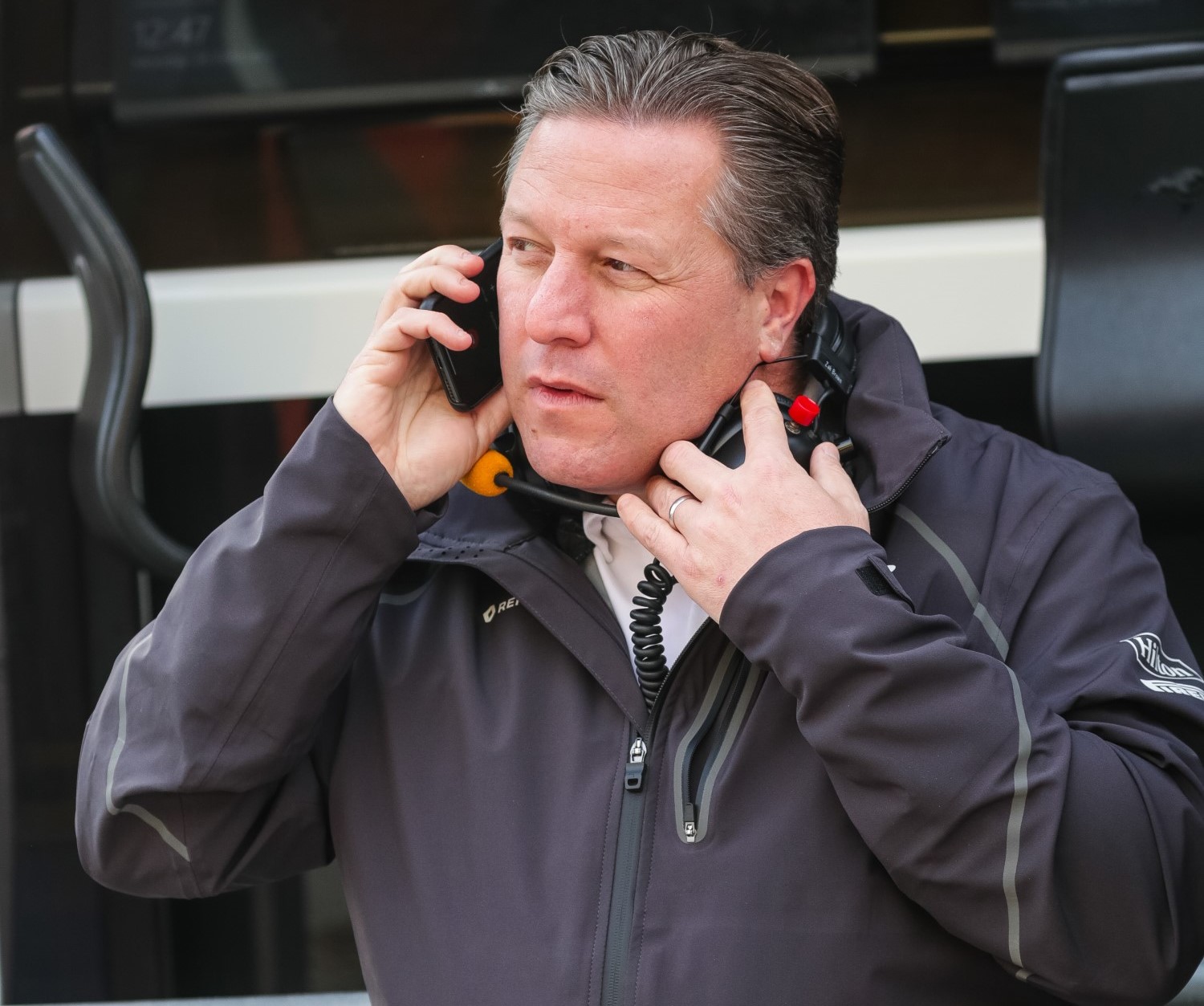 Claire Williams knows Zak Brown is the best in the business at stealing sponsors
Claire Williams has warned McLaren management that the Woking-based outfit will have a fight on its hands if it attempts to lure away its sponsors.
McLaren executive Zak Brown underlined in the past the difficulty in securing new commercial partnerships following the team's massive downfall in performance in the past three years.
It's new engine partnership with Renault has boosted McLaren's prospects however and marketing guru Brown is determined to capitalize on its promising new dawn.
McLaren recently announced an sponsorship agreement with Brazil's oil giant Petrobras, while Williams revealed that title sponsor Martini would be leaving the team at the end of 2018.
Williams: F1 needs financial controls to safeguard future
The legendary brand will depart F1 altogether but reports have emerged that McLaren may have sought to snatch other sponsors from Williams' pool of partners.
"I thought McLaren and Williams had agreements that we would never do that? Frank and Ron certainly did," Williams said last week in Barcelona.
"This is a tough business, it's each to their own, isn't it? From my perspective we need to do a good enough job to make sure partners don't go to another team. That's our responsibility."
Indeed, Williams' deputy team principal concedes that ultimately the Grove-based outfit must simply perform and deliver on expectations to keep its sponsors from jumping ship.
"If they end up at another team personally I feel that's because we haven't done a good enough job to retain them and that's our responsibility to do that," she said.
"Zak can try but he'll have a fight on his hands. I don't give sponsors up easily. They're our lifeblood."