Cadillac Global Sales Up 42% in February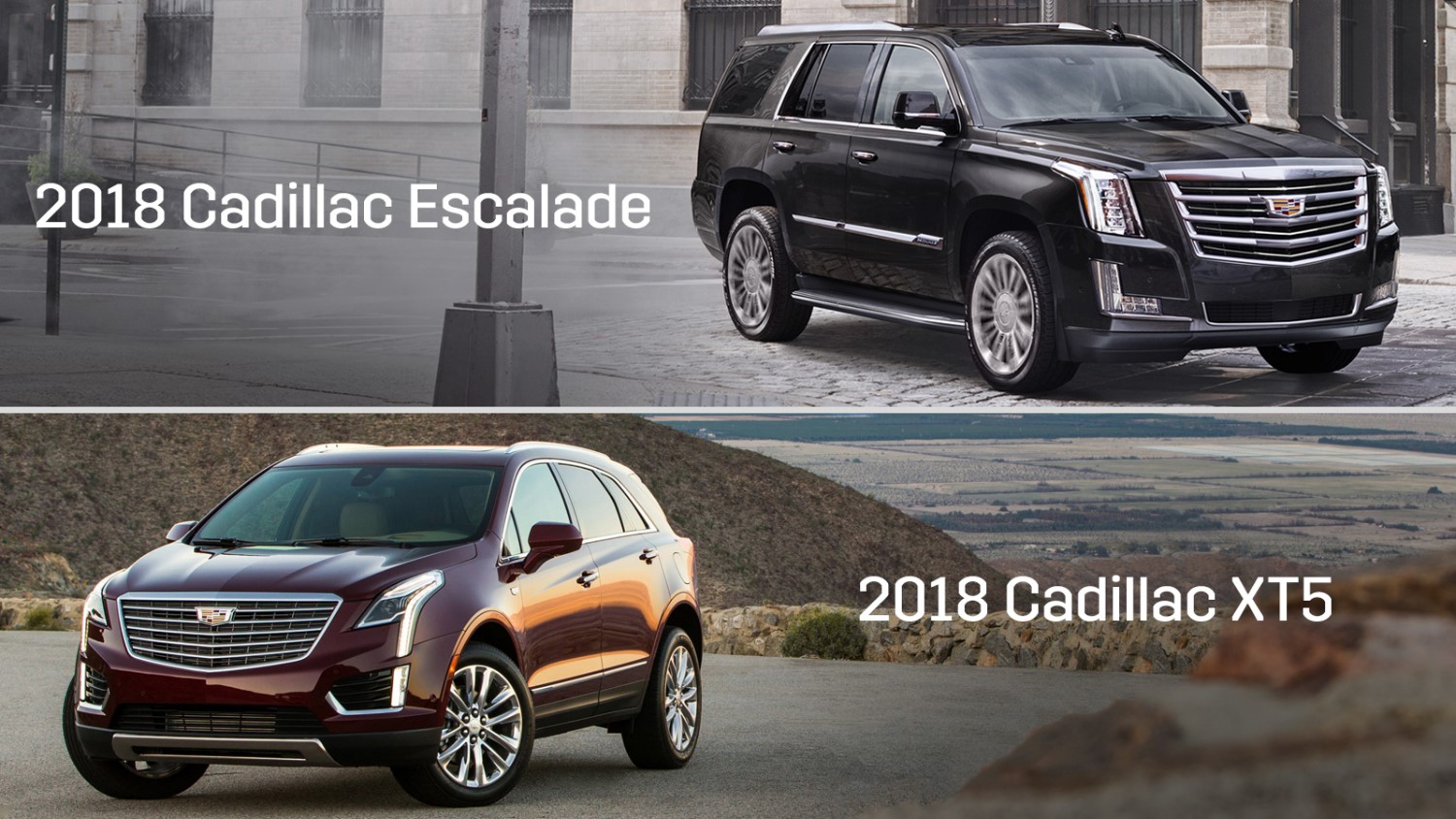 Americans and Asians have an insatiable appetite for Cadillac SUVs
Cadillac sold 30,583 units globally in February 2018 – an increase of 42 percent from the same period last year – marking the 21st consecutive month of global sales growth for the brand. Consumer demand for the XT5 luxury crossover and the iconic Escalade helped drive February's sales increase.
"February was a strong month for Cadillac, especially for our SUV portfolio where we saw continued growth with the Escalade despite new competition in the U.S. marketplace," said Cadillac President Johan de Nysschen. "We expect this enthusiasm to grow with the addition of the first-ever 2019 Cadillac XT4 premium compact SUV, which will be revealed later this month."
Cadillac saw significant growth across Asia, with total volume up 86 percent in China while South Korea and Japan also saw strong gains. The Middle East Region, which is an important and growing export market, faced hurdles with the introduction of sales tax and continuing economic headwinds, which lead to a decline overall sales volumes in the region, even as market share increased.
The U.S. enjoyed a strong month with total volume up 14 percent year-over-year. This was driven by the impressive performance of the Escalade, which continued its upward trend in gaining market share with retail sales up 9.3 percent for the month, and supported by strong performances in the sedan lineup. Sales of the XTS, CT6 and ATS all saw significant gains.
Average transaction prices continue to be the second-highest among major luxury automotive brands in the U.S. Through January, the brand's average U.S. transaction price remained around $54,000.
Cadillac sales in key regions appear in the table below.
| | | | | | | |
| --- | --- | --- | --- | --- | --- | --- |
| Region Sales | 18-February | 17-February | %Change | YTD-18 | YTD-17 | % Change |
| United States | 12,338 | 10,823 | 14.0 | 22,233 | 21,121 | 5.3 |
| China* | 16,850 | 9,034 | 86.5 | 37,072 | 27,045 | 37.1 |
| ROW | 1,395 | 1,598 | -12.7 | 2,611 | 3,065 | -14.81 |
| Total | 30,583 | 21,455 | 42.5 | 61,916 | 51,231 | 20.9 |