V8 Supercars Race To Continue To Be Known As Adelaide 500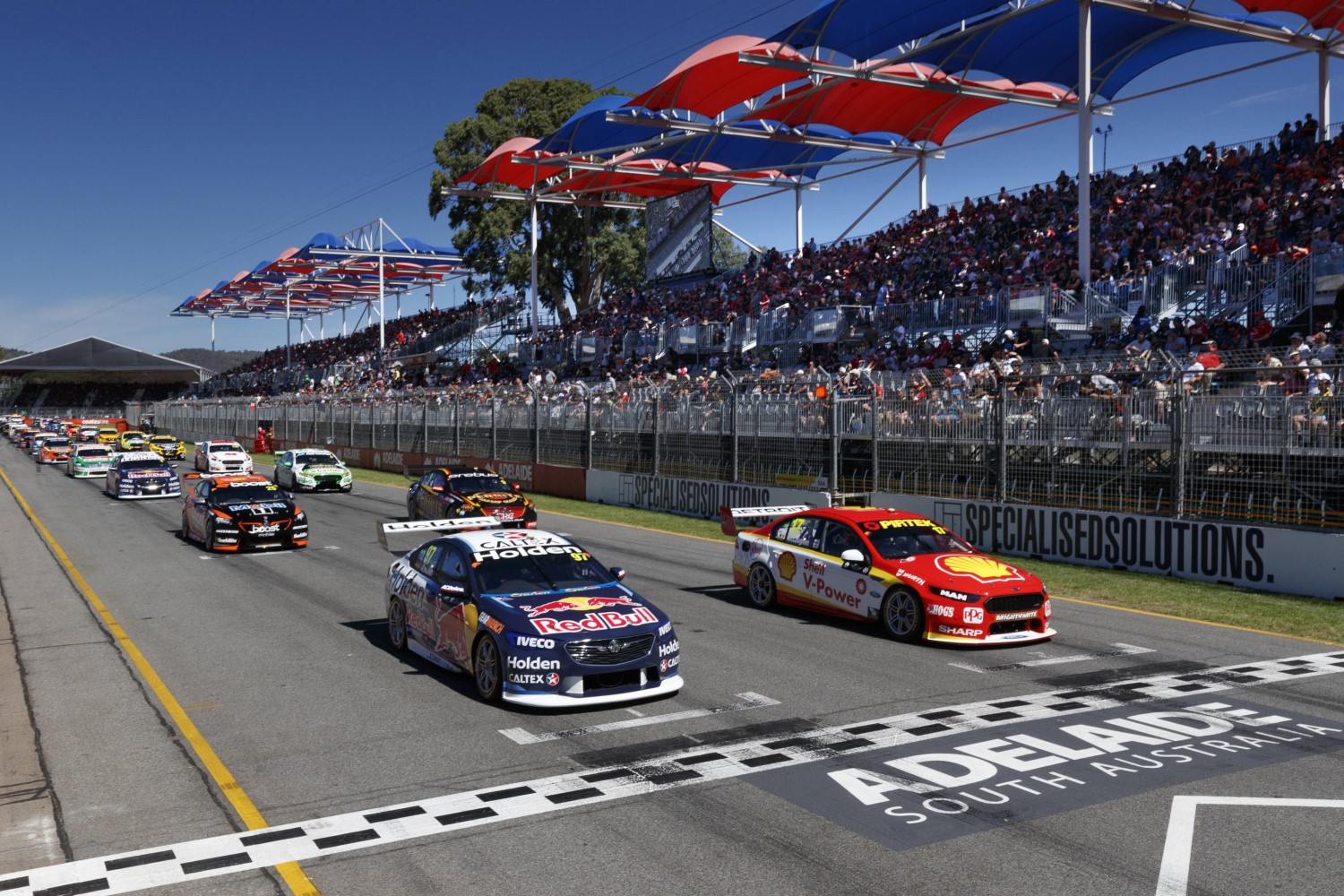 The V8 Supercars draw big crowds in Adelaide
Adelaide will "carry the name of Australia's premier street-race into the future" as the state government declared it is awaiting "an offer we can't refuse" on naming rights sponsorship of the V8 Supercars race, according to Kemp & Gailberger of THE ADVERTISER.
Bumper crowds, "a double Holden win," and the capital city's name being broadcast to 130 countries for the first time after the "death of the Clipsal 500 last year" have made the Supercars 20th anniversary a "runaway success."
South Australia Premier Jay Weatherill said, "If someone makes us an offer we can't refuse, then we will think about it, but it is good for Adelaide. We may keep it (the brand name) in the long term because it obviously promotes the state, and we have had a lot of international attention this year as the Adelaide 500." Race organizers celebrated the best Sunday attendances since '08.
The estimated 90,000 attendees on Sunday — up from 65,100 on day four last year — "took total attendances to 273,500, up from 244,350 last year," and the best attendance since '15.
Harvey Norman Nissan driver Simona De Silvestro said that the name Adelaide 500 was "better for the state than the Clipsal 500 brand" it had carried since '00. Matt Stone Racing driver Todd Hazelwood said, "It's great that Adelaide gets behind it. It really doesn't matter if it's got a (company naming rights) sponsor." THE ADVERTISER,