Rossi Ready To Race To Next Level In 2018 Indycar Season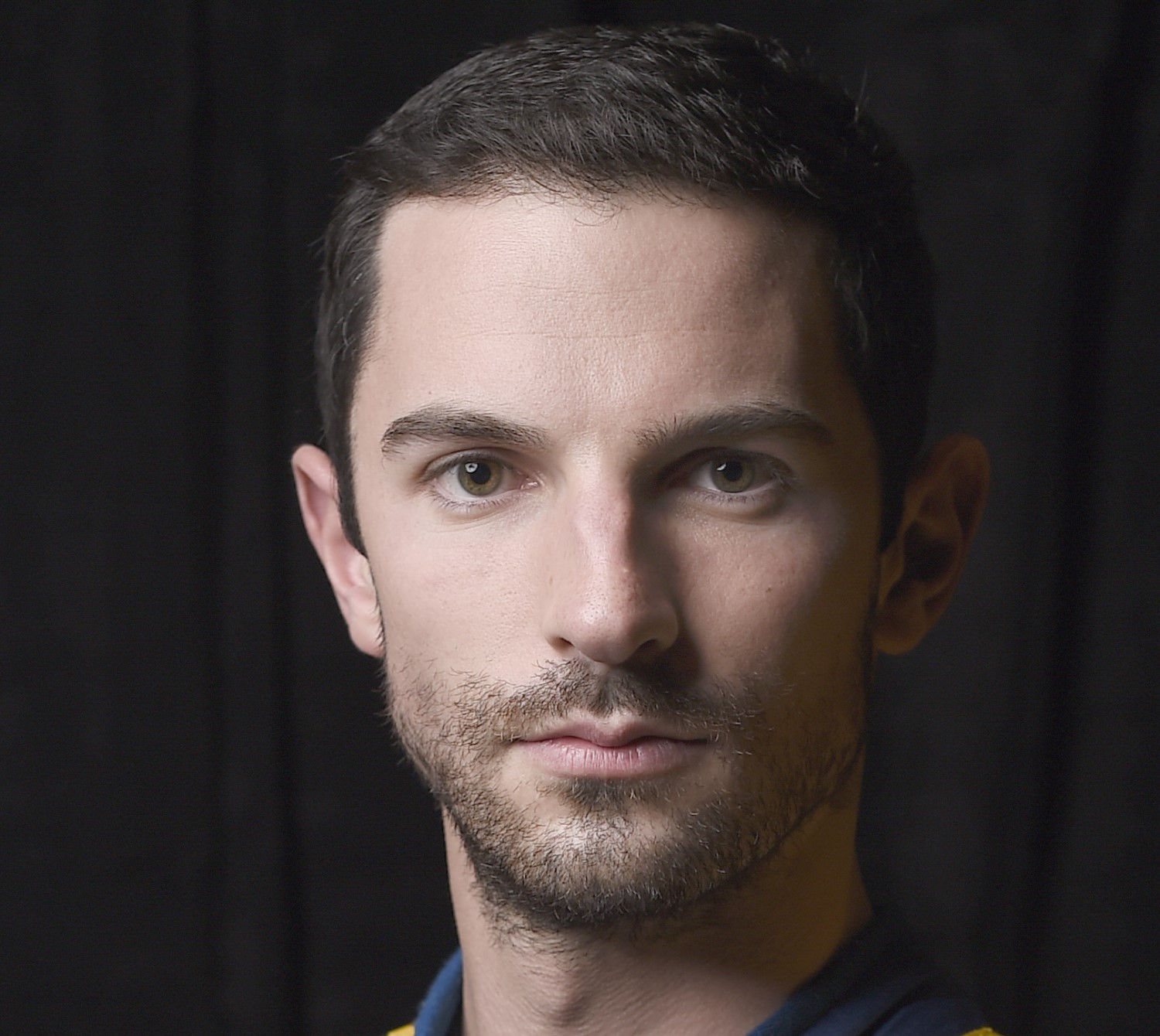 Alexander Rossi
Alexander Rossi has firmly placed himself as one to watch this upcoming season in the Verizon IndyCar Series.
Momentum is everything in racing and few are rolling into 2018 with more than the 26-year-old Californian, who finished sixth or better in six of the final seven races last year, including a win at Watkins Glen and three podiums.
For that very reason, there's not just hope. Now, there are expectations.
"We're very optimistic and we have the expectation of fighting for the championship," said Rossi, driver of the No. 27 NAPA Auto Parts Honda for Andretti Autosport.
"You can't just wish that to happen, though. So there's a lot of work ahead of us. We really don't know where we're at quite yet after (preseason testing). We don't know how much the goal posts have moved, don't know where we're at in relation to everyone else, but we think we've definitely made steps forward from 2017, which was quite a bit better than 2016. So we have high hopes and hope to be stronger out of the gate in St. Pete."
Having a year together with engineer Jeremy Milless boosts Rossi's confidence level. The duo paired for the first time last year, when Rossi drove the No. 98 Andretti Herta Autosport with Curb-Agajanian Honda. Basically, they have just changed car numbers for 2018.
"I think the biggest thing is just the continuity," Rossi said. "We have the exact same personnel from Year 2 to Year 3, which is awesome. Jeremy and I really started clicking the second half of last year. We started to understand what each needed in terms of a flow of information and he understood what I needed from the car. And the results on track showed that.
"I think we had a lot of momentum going into the offseason, which is very important because it's a long offseason."
When he came over from Formula 1 at the start of 2016, Rossi had to navigate the uncharted INDYCAR waters as a rookie and slowly progress through the rigors of the car and unfamiliar tracks. Now entering his third season, those days are long gone. Most things are now second nature.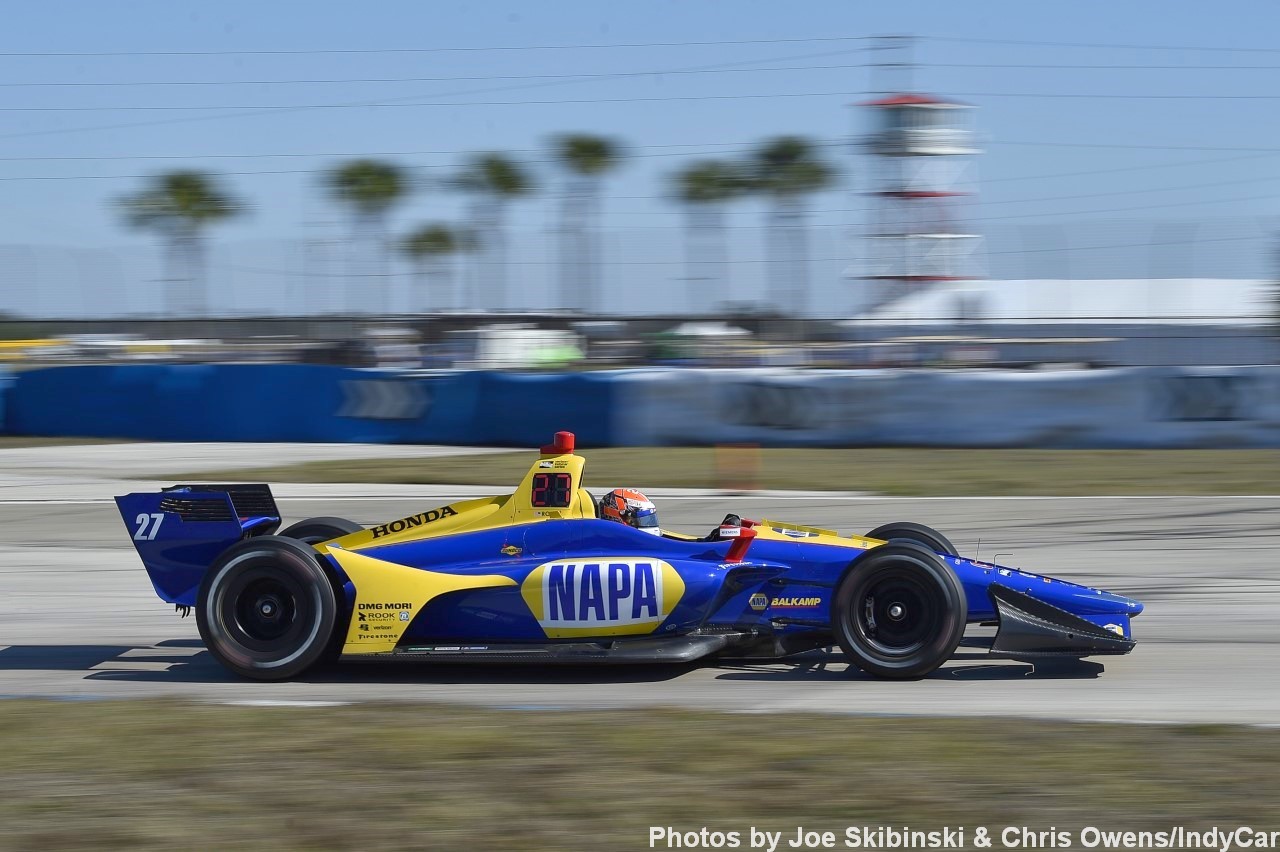 The Andretti team is playing catchup with the new aero package
"Rolling out of the pits in Sebring for Day 1 of the new car (testing in January) – a completely new everything – and it was just the knowledge of the team, knowledge of the tire, knowledge of the characteristics regardless of how varied they are now," said Rossi, who finished seventh in the championship standings in 2017.
"It immediately allowed us to get to work on the first run. There's no buildup anymore. There's no, 'We'll start working on these things after you work through that.' That part of it is all done.
"So now it's truly showing up at a racetrack and focusing solely on things that we need to do to develop my driving the car, with whatever package that we have, to win races. That's very exciting."
Champion of the 100th Running of the Indianapolis 500 presented by PennGrade Motor Oil in 2016, Rossi sat on the front row last season at Indy, leading 23 laps and looking poised for a repeat performance before finishing seventh. Needless to say, there's an added focus on returning to victory lane at "The Greatest Spectacle in Racing."
"That was my goal the minute after it finished (last year) and I didn't win," he said. "It's a race that you think about all the time leading up to it. I'm very hopeful that we have a strong car again, like we've had for the past couple seasons.
"I think we had a good shot at it last year, but it wasn't meant to be. I think we just need to do what we've done there in the past two years I've been with the team.
"If we can do that, then we'll put ourselves in a good position to hopefully be up front and give ourselves a shot to win again."
First, though, comes the season opener. Practice for the Firestone Grand Prix of St. Petersburg begins Friday, with the race on Sunday, March 11 airing live at 12:30 p.m. ET on ABC and the Advance Auto Parts INDYCAR Radio Network. Joey Barnes/IndyCar.com