F1 drivers say Halo is OK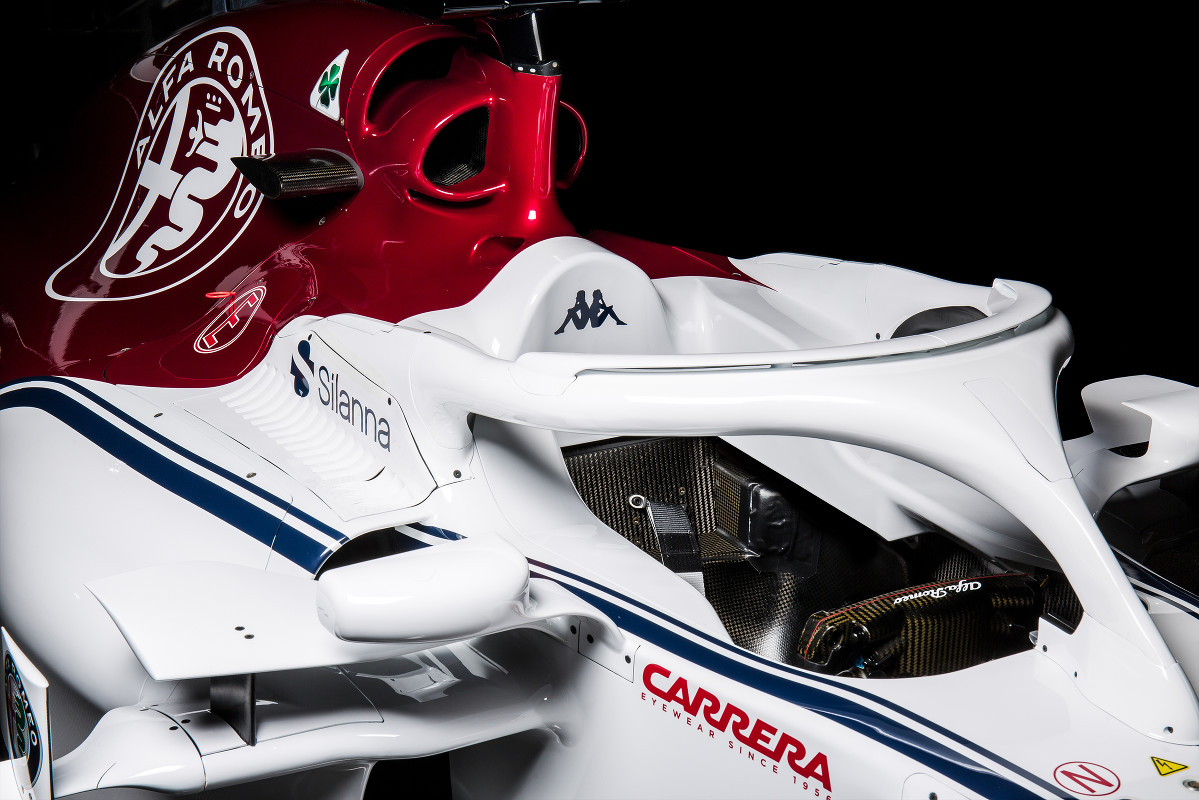 Drivers say your mind quickly adapts to the loss of visibility from the Halo
With relatively stable year-on-year regulations the most striking aesthetic change is the introduction of the halo. Following over two years of testing, during which other concepts were rejected, the system – strong enough to withstand the weight of a double decker bus – will feature on all 20 Formula 1 cars this season.
Teams have split their approach in terms of attempting to disguise the unsightly addition, keeping it in a black or grey, while others – most notably Ferrari and Force India – have colored the halo to reflect its livery. It is one of the biggest aesthetic changes to Formula 1 in recent decades, but after several laps watching trackside at the Circuit de Barcelona-Catalunya it is possible to look past the device, and remember that the 2018 cars are still some of the fastest and most aggressive machines produced in the history of the sport. While last week provided the first glimpse of all 10 2018 creations running the halo, so too did it give drivers their chance to run with the device, having previously used it only during brief practice runs or mocked up in a simulator.
"You definitely notice it, you definitely lose some visibility with it," said reigning World Champion Lewis Hamilton. "If you had 100 per cent visibility you've lost a certain percentage. But you just get used to it and as I started driving your mind learns to work around it. It doesn't really affect you in corners. I think if there's a car in the distance down the straight you can lose a little bit of that visibility of the car but I think it will become second nature at some stage."
Valtteri Bottas echoed his teammate's sentiments, commenting: "In the car when you are sitting there you only see the center pillar and a small part of the wider one but you are not looking there anyway. It's straight ahead. It's a small thing in the middle and that's it, I'm completely used to it and it is fine. It took a little bit of time to get used to it but it's okay. It's not been disturbing anything and there's been some footage I've seen with the visor cam and it doesn't really look like how we see it from the inside."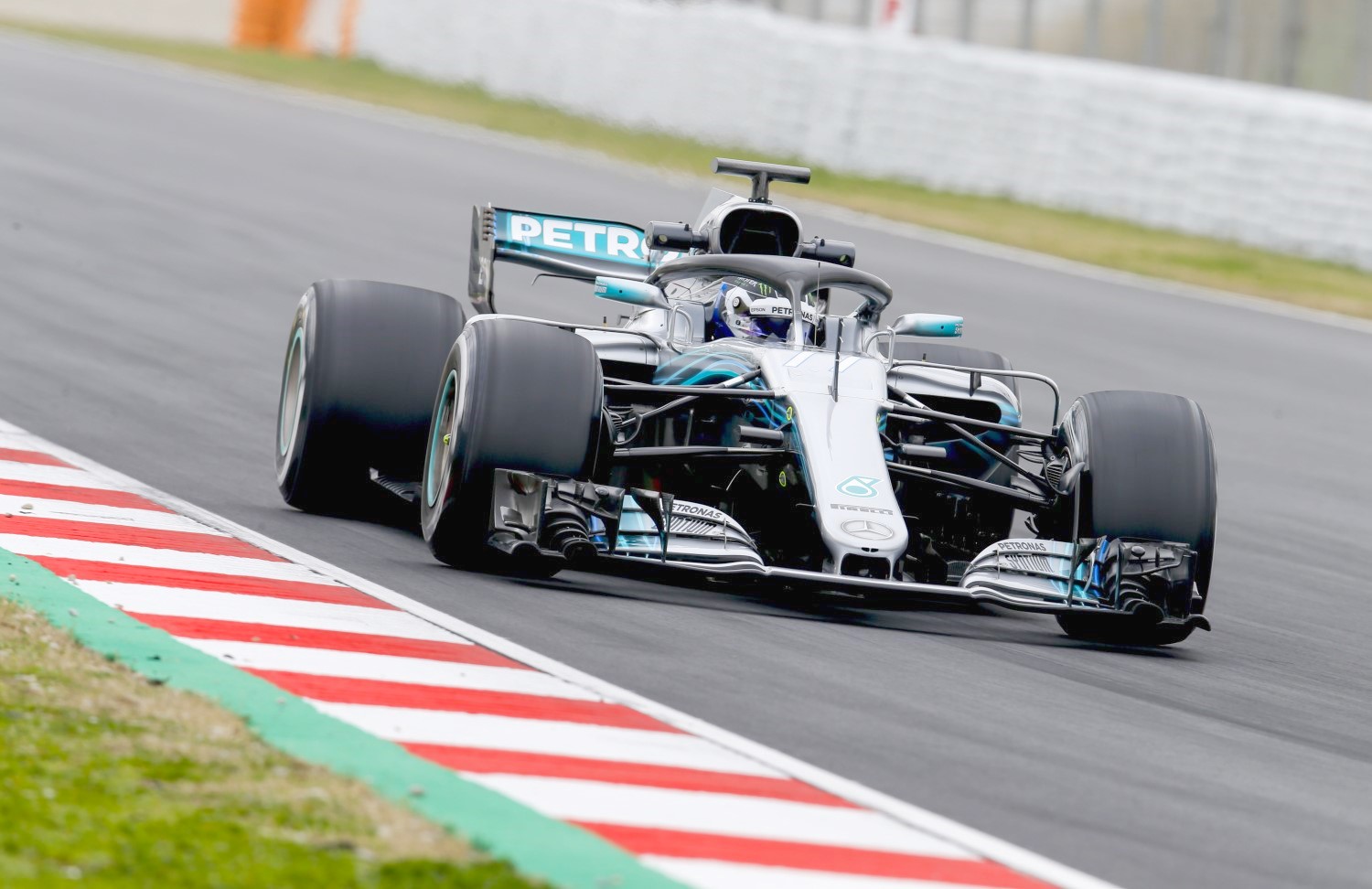 Bottas – It's not been disturbing anything and there's been some footage I've seen with the visor cam and it doesn't really look like how we see it from the inside
McLaren's Fernando Alonso added: "I know it's quite a big thing from the outside – also for myself, when I see the pictures I see the halo in the middle of the vision. But when while driving for whatever reason you are focused on long distance, you are not that focused on the middle part of the chassis. On the corners you are looking to the left and right of the pylon, so absolutely no problem so far. So far I think the halo is not a problem for driving."
Any concerns about seeing the starting lights on the grid were universally dismissed, but extrication was a primary talking point, with several drivers conceding that getting in and out of a car was a greater challenge, and more time consuming, though still passed the FIA's mandatory test.
Toro Rosso's Pierre Gasly tore his race suit as he tried to get into his STR13, explaining: "You need to be a lot backwards to slide in the car. It's actually quite weird. Now with all the winglets you have on the Halo, you cannot really pull to get out and touch it," though later moved to downplay the incident, while Williams development driver Robert Kubica reckons there could be humorous scenes.
"Once you are in the car, it is a bit of a challenge, but it is not a problem at all," he said.
"Once you have to get out of the car it is a bit of an issue. After the first race in Australia I will go to the end of pit lane to laugh at how the people will get out of the car when they are tired. Australia could be easy but the races where they are tough and physically demanding like Singapore I think there will be big artistic movements to get out! The problem with the halo is not so much the issue but the cars are getting wider and there are a lot of complicated bargeboards with limited space in which you can go out. You can use the step [ladder] to get in the car but to get out you will jump out by standing on top of the halo; you will see a lot of drivers flying a little bit – or jumping!"
While extrication was a main talking point, Carlos Sainz Jr. picked up on one element while driving Renault's RS18 in drizzly conditions.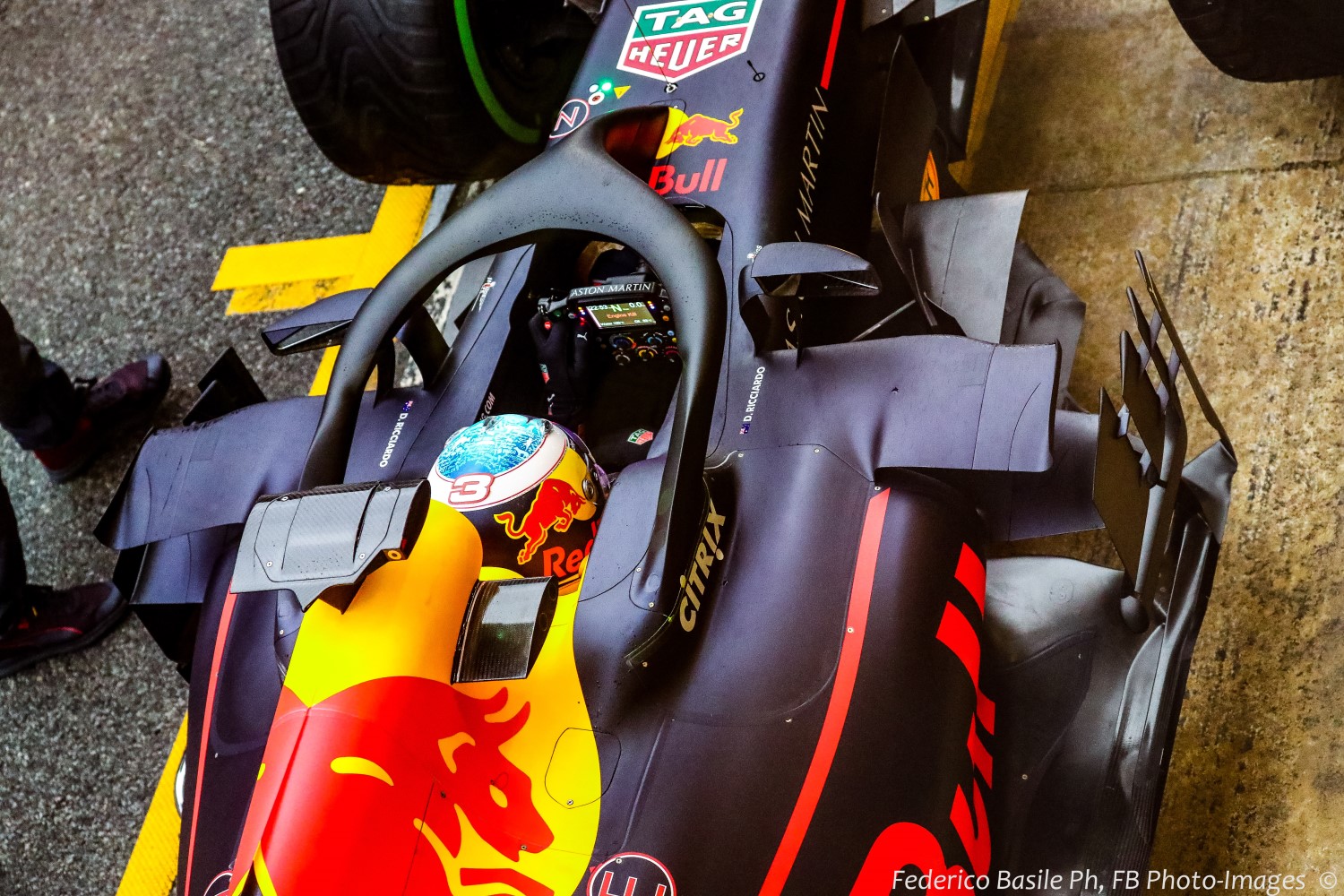 Daniel Ricciardo
"After two laps you don't really see it [the halo] anymore, you just see through it," he said.
"But when it started raining a bit, the rain – you could not see it on the visor, the halo was not allowing the rain drops to go in the visor so you could not really see if it was raining a lot, feeling it in your hands, in your ass, it's a consequence to see how the grip was. This kind of rain that sometimes to us drivers really bothers us as you don't know if you can push 100 per cent or not, you just had to guess it and see how much rain it was, as our visor was completely dry and outside it was raining, a bit tricky there."
Haas' Kevin Magnussen, quite the connoisseur of motor-racing history – especially compared to some of his colleagues – was the most critical, describing the device as "very annoying, ugly, and it's difficult to get into the car, difficult to get out of the car, difficult to get the steering wheel on and off, just awkward and annoying.
"Once you get into the corner it's fine because you look to the sides and left and right of the pillar in the middle so it's not a problem visually to see the corner but it distracts your eye obviously when you change directions like chicanes and you have to move your vision across the pillar.
"I guess in… Eau Rouge, if you're chasing someone in you won't be able to see if he makes a mistake at the top and spins at the top, if you're down the middle part [of the corner] you won't know if he's in the wall or not, I guess the same [with] Austin Turn 1, where there's big elevation, but we'll see. I don't think there's anything… in my opinion Formula 1 is an open car and shouldn't't be closed, I think it's wrong for Formula 1 in my opinion."
However, the majority supported the halo on a safety basis, with Williams' Lance Stroll and Force India's Sergio Perez the most eloquent on the subject.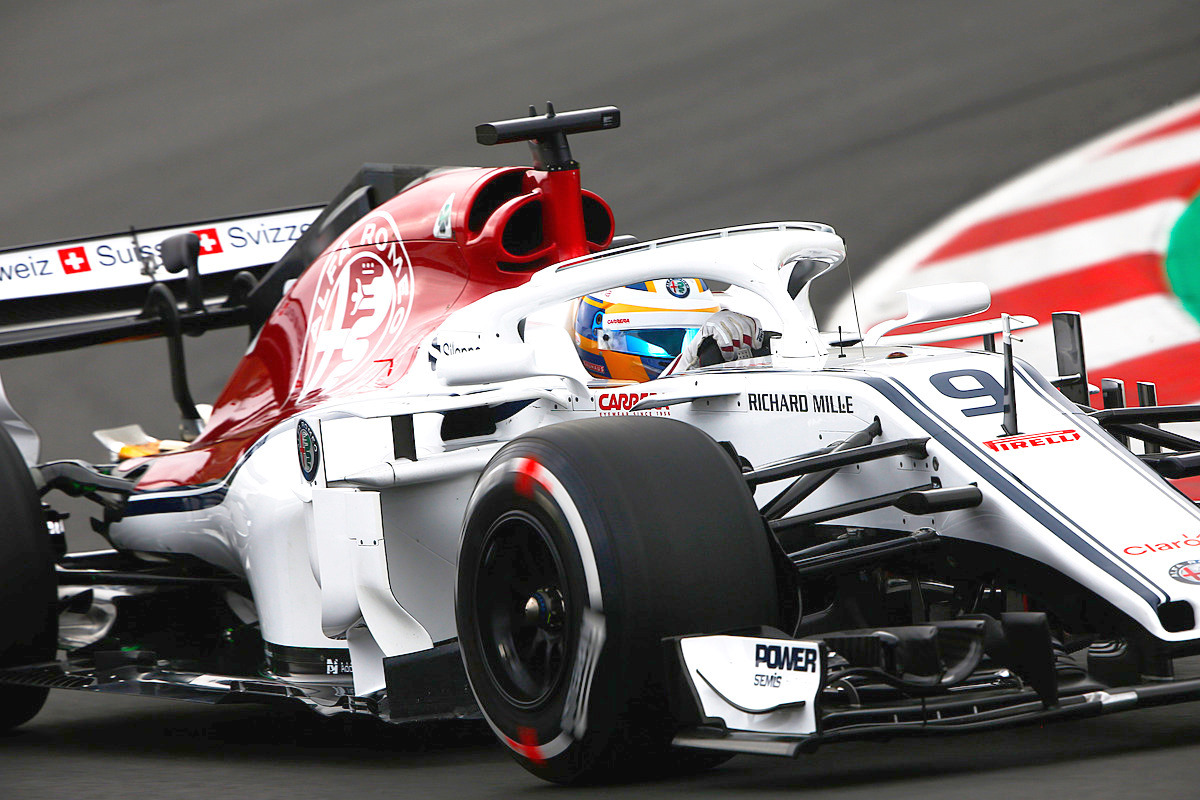 Marcus Ericsson
"It's going to save lives, no doubt," said Stroll. "The fact that our head was exposed before at these high speeds, God forbid anything would happen if a piece would hit us in the head – it could end really badly. It's there to protect us then I'm in favor of it. Of course it doesn't look great, the weight is very heavy and the car is already very heavy – all those things aren't great, but at the end of the day if we look back on the decision of the halo and we decided not to go for it and therefore wouldn't have prevented an accident from happening that would really be a shame"
Added Perez: "I obviously don't like the look of it to be honest but the encouragement that I get from the safety point, the lives we could have saved in the past gives it a strong argument for the halo.
"I'm sure that in a couple of races we will not even talk about it. I have total respect for the FIA and what they've done to compromise the look of it but they are worried about the safety and that is something that will go along the junior categories as well which is something I take my hat off to."