Rene Binder ready for IndyCar debut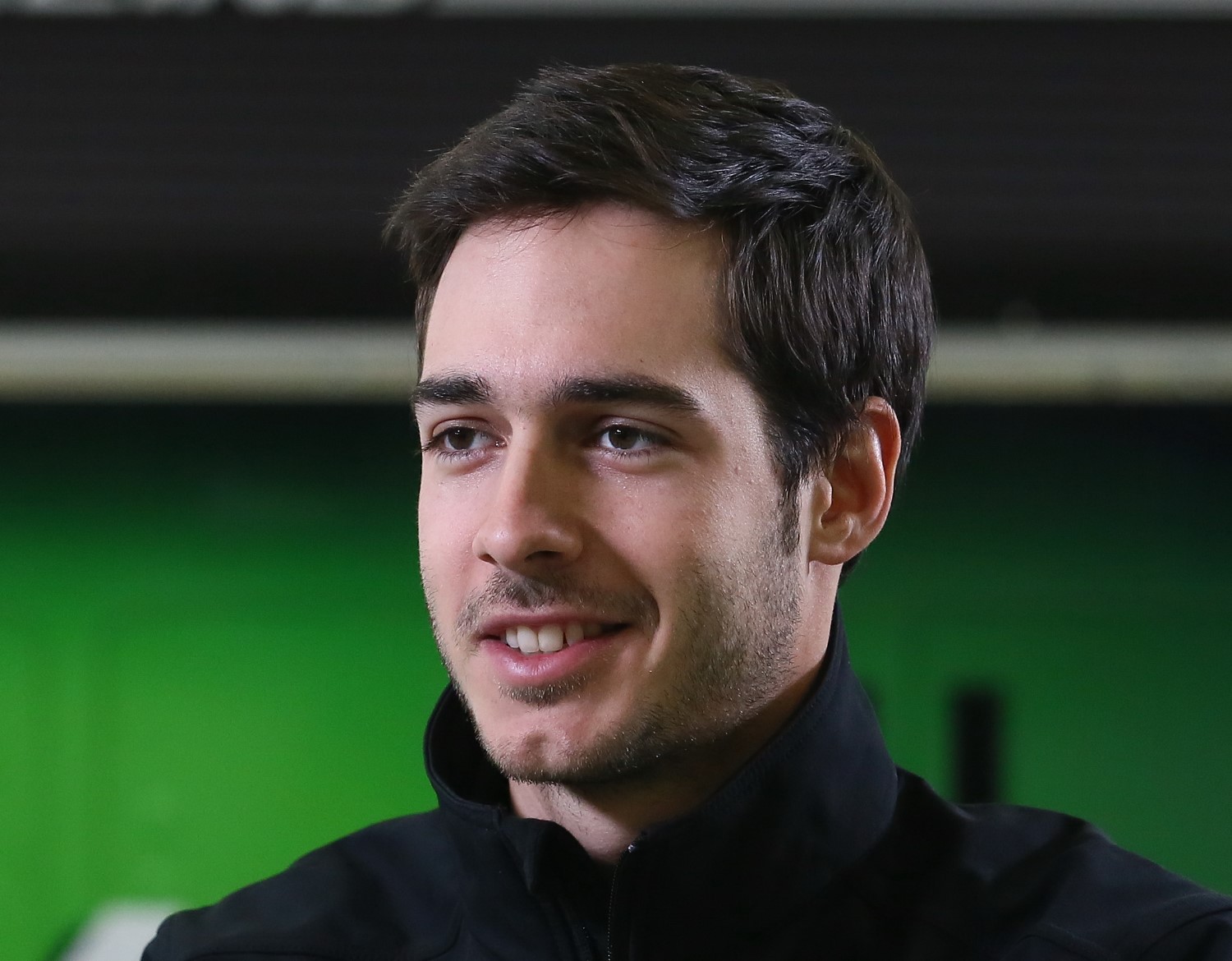 Rene Binder will do between 4 and 6 IndyCar races for Juncos
Rene Binder spent a whirlwind two days in Florida this week in his first official capacities as a Juncos Racing driver in the Verizon IndyCar Series. As a result, the 26-year-old Austrian has a much better feel on the car he'll drive in the season opener eight days from now and has at least seen the track where he'll make his series debut.
Binder spent Wednesday at Sebring International Raceway in central Florida, driving the No. 32 Binderholz tiptop timber Chevrolet for the first time in testing with eight of his competitors. The following day, Binder was in Tampa and St. Petersburg offering local media members rides in the Indy Racing Experience street-legal two-seat Indy car, including a stop at the 1.8-mile temporary street course that hosts the Firestone Grand Prix of St. Petersburg from March 9-11.
"It was good," Binder said of chauffeuring media members around in the two-seater, albeit at much slower speeds than he'll experience in his true race car on race weekend. "I did some two-seater rides, something new for me. The track looks like I expected. It will be a really good experience next week."
Binder is currently scheduled to drive the No. 32 Chevy in four Verizon IndyCar Series races – at St. Pete, the Honda Indy Grand Prix of Alabama on April 22, Honda Indy Toronto on July 15 and Honda Indy 300 at Mid-Ohio Sports Car Course on July 29 – but the third-generation racer said he's close to adding at least two more races to his schedule.
The track time he had Wednesday at Sebring was vital since it was his first time in the cockpit of an Indy car. A simulator if great practice, he said, but there's nothing like the real thing.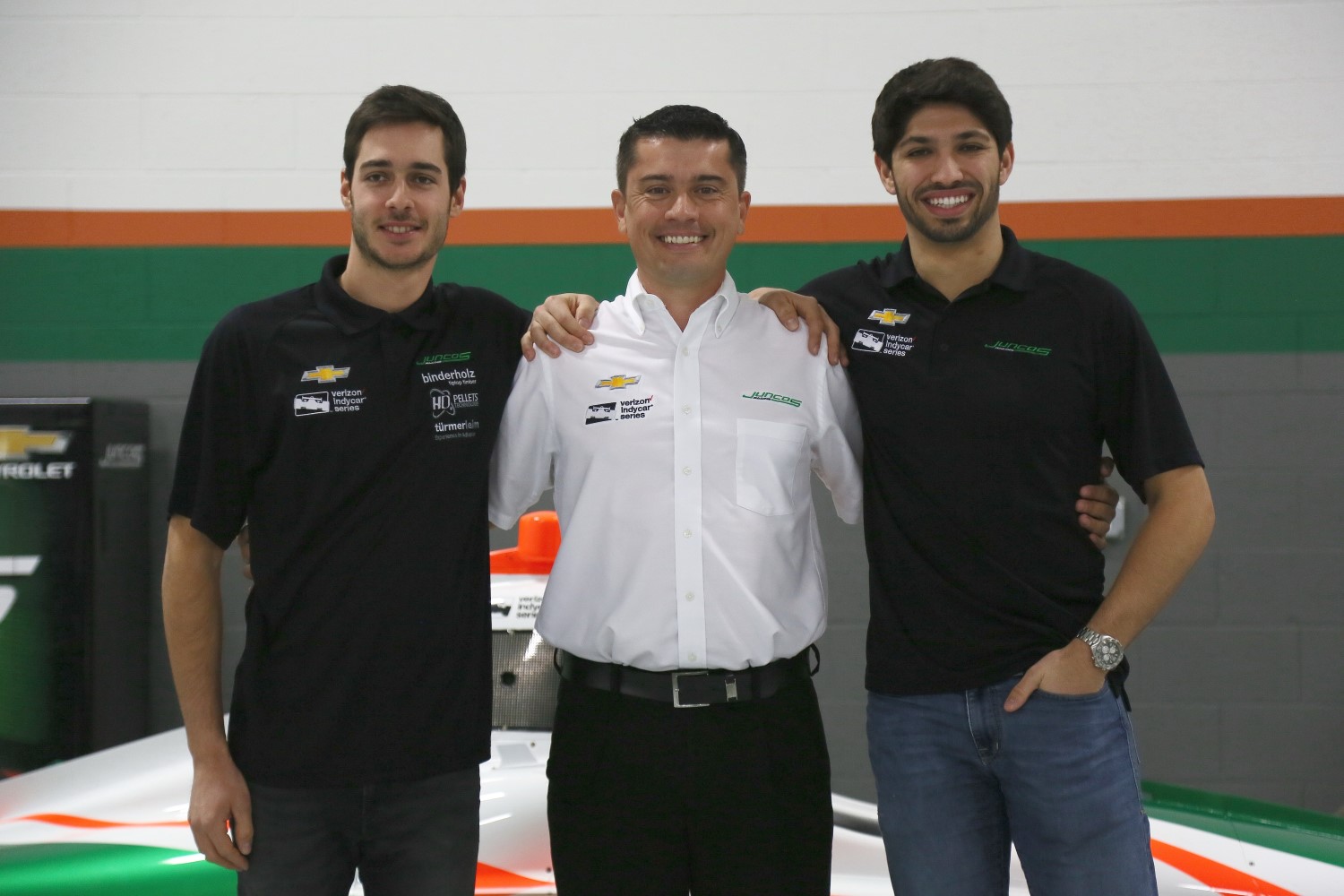 Juncos with Binder (L) and Kaiser (R)
"It felt great," Binder said. "In the morning, the first time I went out I was quite impressed about the power, about the car. The car is perfect, it's great to drive, great feeling. I had to get used to the Sebring circuit a bit because it was quite bumpy. It was quite different for me because I am used to Europe's tracks with a lot of runoff areas and no bumps. I got used to it pretty well."
Kyle Kaiser, the reigning Indy Lights presented by Cooper Tires champion, tested the car on Tuesday at Sebring. Kaiser, the 21-year-old Californian, is slated to drive it in at least four races as well this season as Juncos Racing moves toward its goal of at least one full-time series entry in 2019. While Kaiser experienced minor electrical issues early on his test day, Binder's day was flawless if not grueling.
"We had a really tough schedule today, going full with our test plans," Binder said. "In the end, I think we did around 133 laps, which was a lot. It got better and better. I got tired at the end because I have not been driving since the beginning of November. That's a long time. We are really happy with the result; the team works really well."
Team owner Ricardo Juncos was just as pleased as his driver with how the testing went.
"Very good. Very, very good," Juncos said. "No issues whatsoever. A little bit on the electronics (Tuesday) but we figured out everything for (Wednesday). Rene, it was the first time ever for him in the car on the track and he did very well. I'm very happy with both drivers.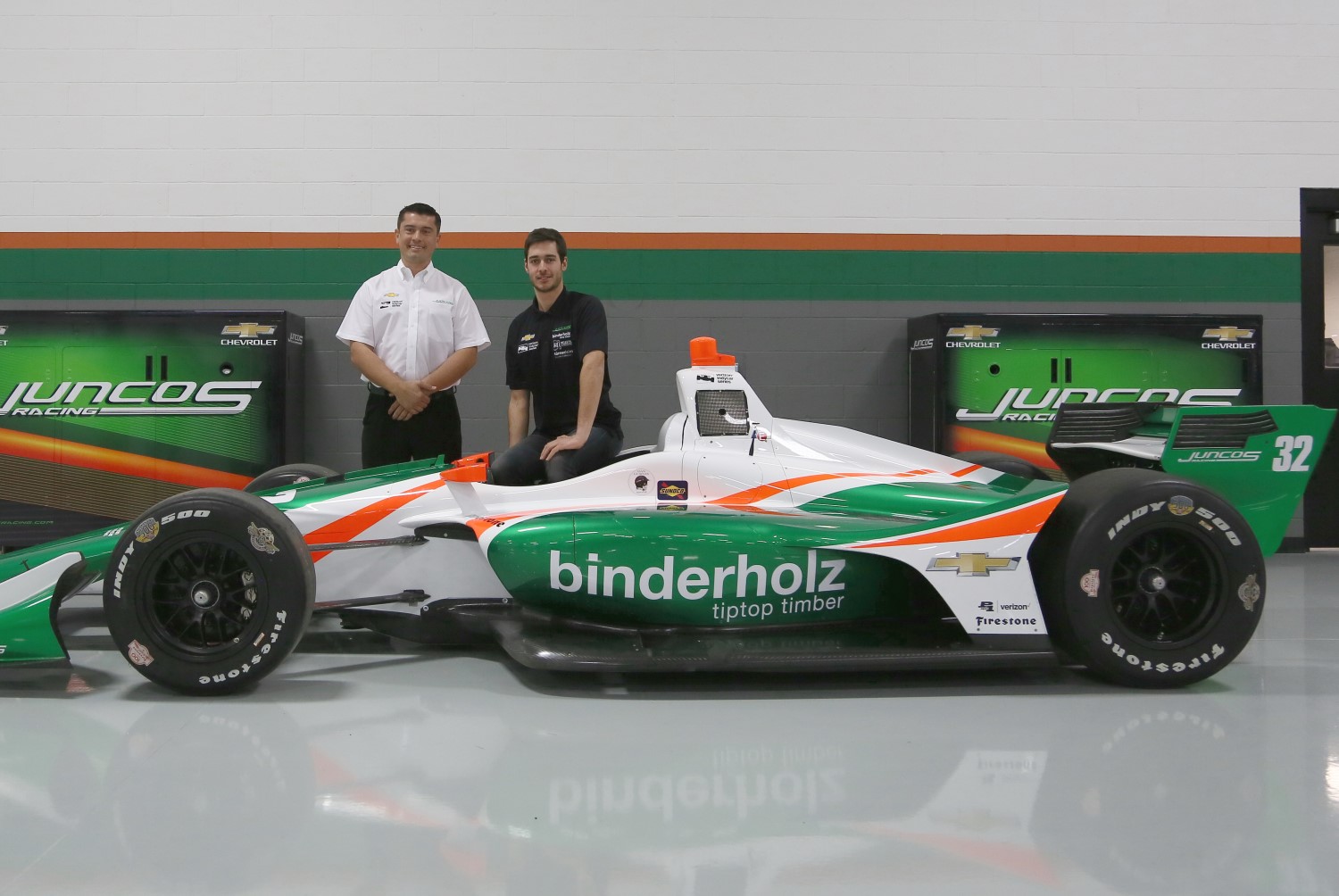 Juncos and Binder
"We're still (learning) each other every day because there are a lot of new people, but so far, so good. We ended up with kind of a solid car and a happy setup, consistent, which is good. I was expecting, to be honest, to have a little but more issues but nothing. Not even one. So very good."
Official lap times from private team testing aren't released, but the competitors have a good idea of how they stack up. In that regard, Binder was pleased as well.
"I did not expect that we get up to speed that quickly," he said. "It's quite good to see. We are all really happy here."
"We need to see in St. Pete for the first race. We don't want to do something stupid or something crazy. I think we just need to finish the race and get as much data as we can."
Practice for the Firestone Grand Prix of St. Petersburg, the opener for the 17-race season, begins Friday, March 9 on the 1.8-mile temporary street circuit. Qualifying is set for 2:20 p.m. ET Saturday, March 10. All Verizon IndyCar Series on-track sessions leading up to the race will stream live on RaceControl.IndyCar.com.
The 110-lap race airs live at 12:30 p.m. ET Sunday, March 11 on ABC and the Advance Auto Parts INDYCAR Radio Network. Mark Robinson/IndyCar.com