Sky TV forced to slash cost of its F1 package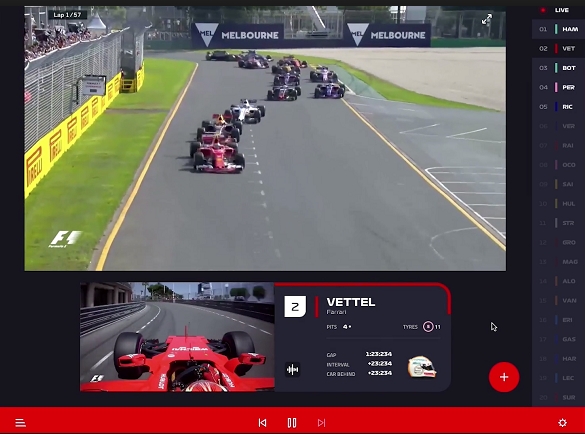 F1 puts it to Pay-TV channels
Sky has slashed the price of its Formula 1 package in the UK following the announcement of Formula 1's own F1 TV Pro, a new streaming service from Liberty Media, which is set to launch this year.
F1 TV Pro will show all practice sessions, qualifying and races live through a dedicated service in a select number of countries – that list doesn't include the UK due to the existing broadcast deal in place with Sky, which will have exclusive rights from 2019 to 2024.
However on Friday, Sky slashed the cost of its F1 Season Pass – covering all 21 races – which will now cost just £150 on its Now TV platform, or a little over £7 per race weekend.
Previously the season pass cost more than double that at £33.99 a month, or £305.91 (covering the nine-month season).
Fans in the UK wanting access to F1 TV Pro's in-depth coverage, which includes exclusive camera angles and onboard streams from all 20 drivers, may not have to wait until Sky's current deal expires in 2024, with F1's director of digital and new business Frank Arthofer saying they would be open to working with existing broadcasters.
"In the markets where we haven't carved the [digital] rights out, like the UK as an example, we're very open to working with our partners to consider a path to up-selling this product to our broadcast partners' customer base."