F1 confirms territories in which TV Pro will be available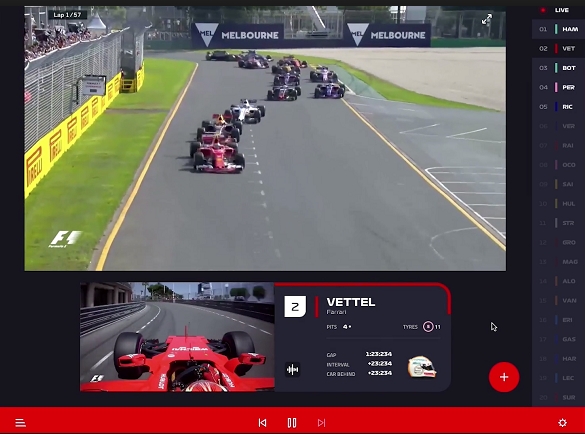 Proposed F1 online broadcast
Formula 1 has confirmed the territories in which its new subscription service will be available this year.
The service was officially announced on Tuesday, and on Wednesday a full list of territories in which F1 TV Pro will be available was released.
The leading territories are the United States, Germany, France and Mexico, with the service unavailable in several other countries – such as the United Kingdom – due to existing broadcast agreements.
Formula 1's Head of Digital Frank Arthofer confirmed that security will be put in place to prevent cross-territory subscriptions.
"We want to protect our broadcast partners," he said. "It's very important to us."
Territories in which F1 TV Pro will be available in 2018:
Argentina
Anguilla
Antigua and Barbuda
Aruba
Austria
Azerbaijan
Bahamas
Barbados
Belgium
Bosnia
British Virgin Islands
Bulgaria
Caribbean Netherlands
Cayman Islands
Chile
Colombia
Costa Rica
Croatia
Curacao
Dominica
Dominican Republic
Ecuador
France
Germany
Grenada
Guadeloupe
Guatemala
Haiti
Honduras
Hungary
Jamaica
Martinique
Mexico
Monaco
Montserrat
Nicaragua
Paraguay
Peru
Poland
Romania
Saint Barthelemy
Saint Kitts and Nevis
Saint Lucia
Saint Martin
Saint Vincent and the Grenadines
Serbia
Sint Maarten
Slovenia
South Tyrol
Switzerland
Trinidad and Tobago
Turkey
Turks and Caicos Islands
Ukraine
United States Virgin Islands
USA
Venezuela