Latest F1 news in brief – Friday
Wolff predicts a 3-way fight.

Wolff predicts three-way fight in 2018

Magnussen to push even harder in 2018
Mercedes, Ferrari 'spectacular' in 2018 – Sainz
Renault pushes FIA to enforce oil burn rules
'No excuses' for Bottas in 2018 – Wolff
F1 Eyeing 5 Million Potential Subscribers For OTT Service
Garage Italia partners with the Alfa Romeo Sauber
Wolff predicts three-way fight in 2018
(GMM) Lewis Hamilton had a few eyebrows raising as the first winter test concluded in Barcelona on Thursday.
The Mercedes driver and reigning world champion's top time had some wondering if Ferrari and Red Bull would be able to keep up in 2018.
"If our simulations are right, then there should be a close three-way battle between Ferrari, Red Bull and us," insisted team boss Toto Wolff.
Hamilton himself said it's "way too early to say anything", especially given the lack of mileage at freezing Barcelona.
But Ferrari's Sebastian Vettel thinks Mercedes is clearly the favorite.
"Mercedes is the favorite but it would be nice if we are closer than last year," he said.
"And if Red Bull can catch up, then it gets really interesting," the German added.
"It's really hard to know where we are at the moment, but we will know some more at the end of next week.
"And then we will go to Australia and everyone will drop their pants — and then we'll really see," Vettel smiled.
As for Red Bull, Max Verstappen had a troubled day on Thursday as he did short runs, had a spin into the gravel and also a car problem.
The Dutchman insisted: "It makes no sense to look at the laptimes now.
"So I'm not too worried yet. We know that Mercedes and Ferrari are really strong, but I'm pretty happy with the car so far. The feeling is definitely right."
Magnussen to push even harder in 2018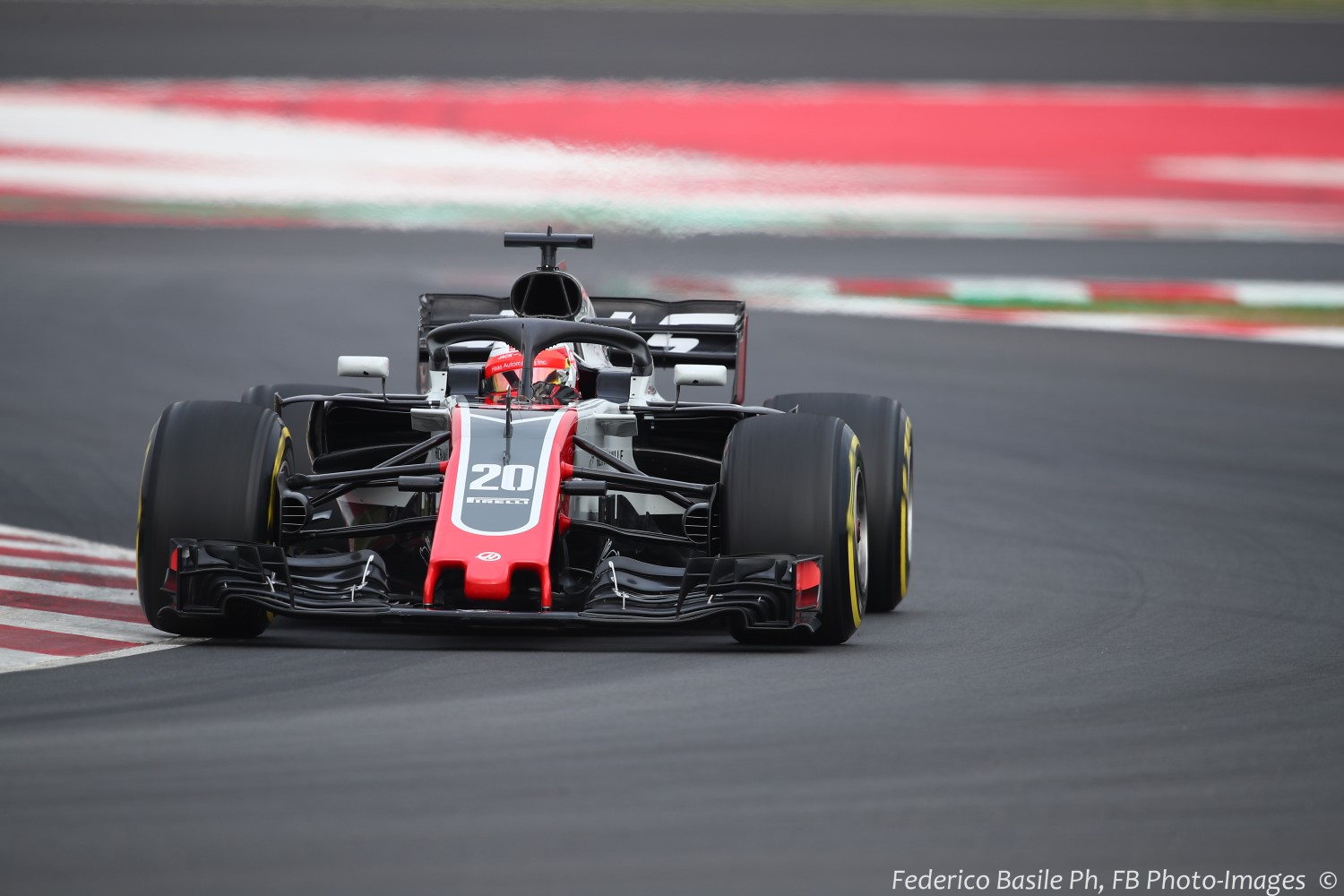 Kevin Magnussen
(GMM) Kevin Magnussen says he will push just as hard in 2018 as he did last year — and perhaps even harder.
That is despite the fact the Dane got a reputation among his rivals as the F1 'bad boy' due to some aggressive driving last season.
But Magnussen says he will change little about his approach.
"I look at it like this," he told BT newspaper. "If I get a penalty, then I've made a mistake.
"But I only got one penalty last year so I need to learn from that. So this year, I'm going to try to drive just as hard without getting any penalties.
"That doesn't mean I'm going to be any more friendly on the track. I hope to be even harder — just without any penalty," he smiled.
The 25-year-old's two-year Haas deal runs out this year, but there is an 'option' on his contract for 2019.
"I'm happy to be here with Haas, and my starting point is that I want to stay," he said.
"Therefore, I do not have much stress. Of course it would always be nice to be notified as early as possible."
Mercedes, Ferrari 'spectacular' in 2018 – Sainz Jr.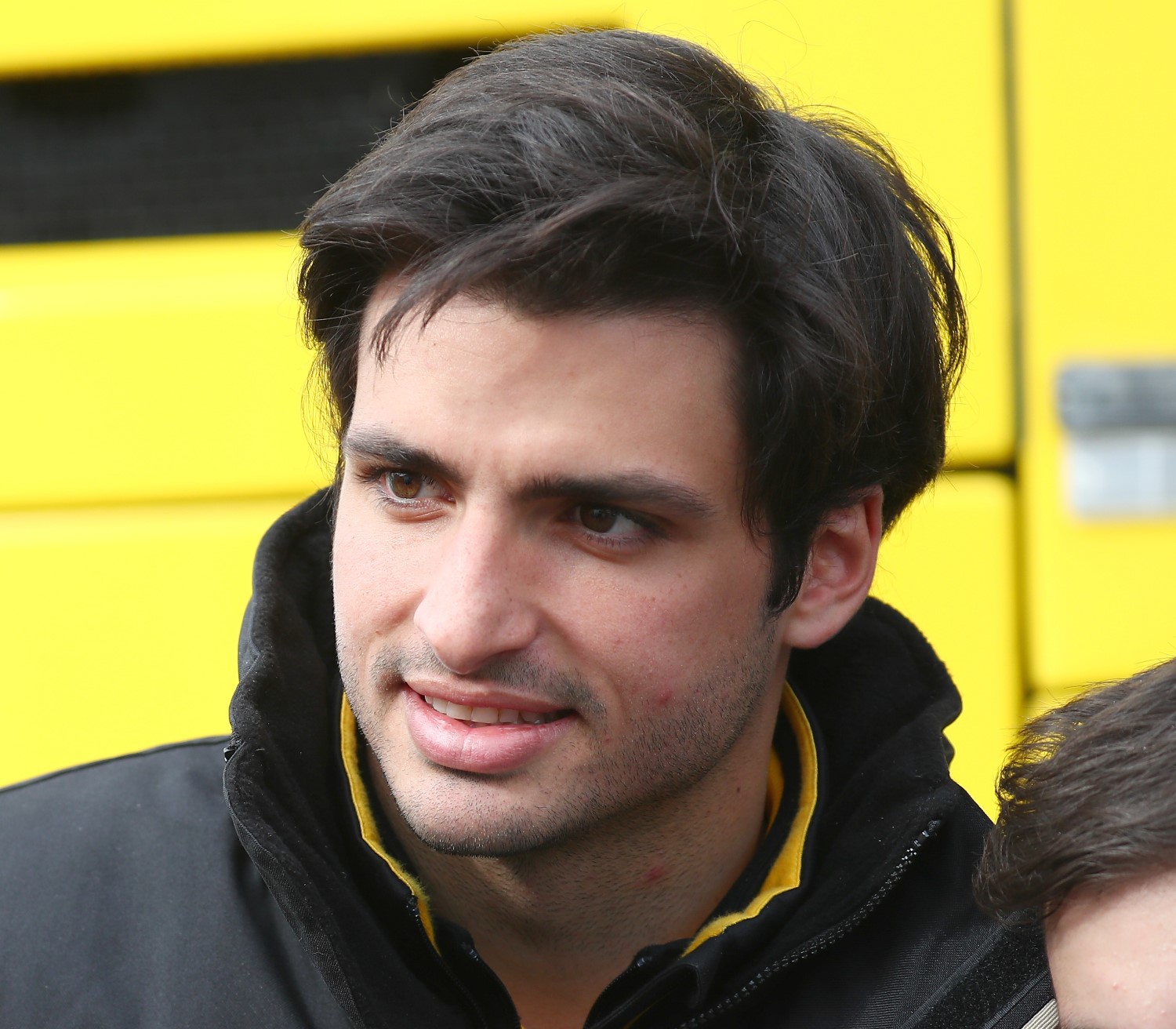 Carlos Sainz Jr
(GMM) Carlos Sainz Jr. thinks Mercedes and Ferrari will continue to battle at the front in 2018.
Some are predicting that Renault will make a big step forwards this year, and Sainz agrees that the new black and yellow car is working well in Barcelona.
"I think there are not many teams besides Mercedes, Ferrari and Red Bull who can do a quick time with the medium tire," he said at the freezing Barcelona test.
"So that's a positive signal for us."
But he admitted that Lewis Hamilton's fastest time on Thursday was "a little scary".
"But it's still early and it's also no secret that Hamilton and Ferrari will be fighting for pole in Australia. It's no surprise," the Spaniard added.
"I think it will be very difficult for teams like McLaren, Renault or even Red Bull to win because Mercedes and Ferrari are at a spectacular level."
As for his Renault in particular, Sainz continued: "We do not have a Mercedes or a Ferrari but I think it will be a car for me to take the step forward I've wanted."
But he said he is not even setting the goal of a podium.
"No. People are obsessed with podiums," said Sainz. "They seem to want me to have one more than I do!
"You can have a podium and not a good year overall, so what I want is a season of 21 good races.
"That's what teams like to see," he told El Mundo Deportivo.
Another positive sign would be for Sainz to beat his highly rated teammate Nico Hulkenberg, although he admitted "It will not be easy to be at Nico's level".
"Especially in qualifying because he is a very fast driver. But I trust my skills.
"In Brazil and Abu Dhabi I was already within a tenth of him and I'm very proud of that because I had a car that I had not developed and could not have to my liking," said Sainz.
His reward could be the move to Red Bull for 2019, as he is only 'on loan' to Renault this year.
But Sainz insisted: "That is not my dream. My only dream is to do a good year in 2018 and that will lead me to even better things within this team or outside of it.
"What Renault deserves right now is my maximum commitment to this project rather than thinking about Red Bull or other things."
Renault pushes FIA to enforce oil burn rules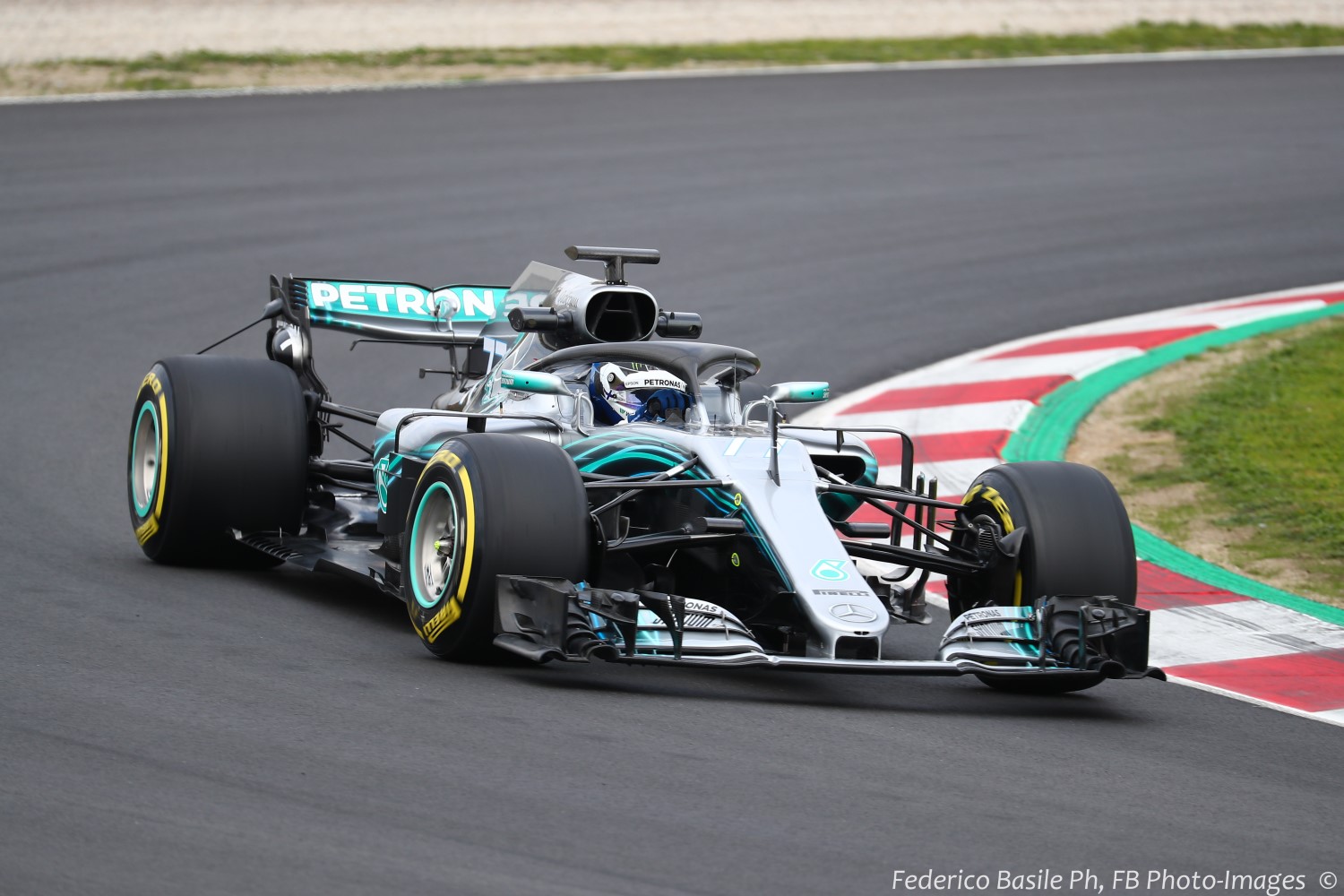 Is Mercedes mixing oil in their fuel?
(GMM) Renault hopes F1's governing body continues to push to ensure rival manufacturers are not using oil to boost their engines.
The French outfit successfully lobbied for tighter rules to enforce the thorny topic.
"Much has been done in relation to these loopholes, but we continue to collaborate with the FIA to ensure they have the tools to monitor them properly," Cyril Abiteboul is quoted by Ekstra Bladet newspaper.
"So it's not just about good rules but also how to monitor them.
"I'm sure the rules are clear, but I'm not sure yet about the FIA's capacity to monitor them."
However, Renault itself was apparently the subject of a separate complaint over the winter, apparently from a customer team which suspected it was not being treated fairly regarding engine supply.
"It's a concern for customer teams and for good reason. They should be treated equally and we've always done that in our 40 years as an engine supplier," Abiteboul insisted.
"But we must also accept that there will always be small differences. For example Red Bull has another partner so they use different fuel and oil.
"But we didn't force them to and so they could have used our partner," he added.
'No excuses' for Bottas in 2018 – Wolff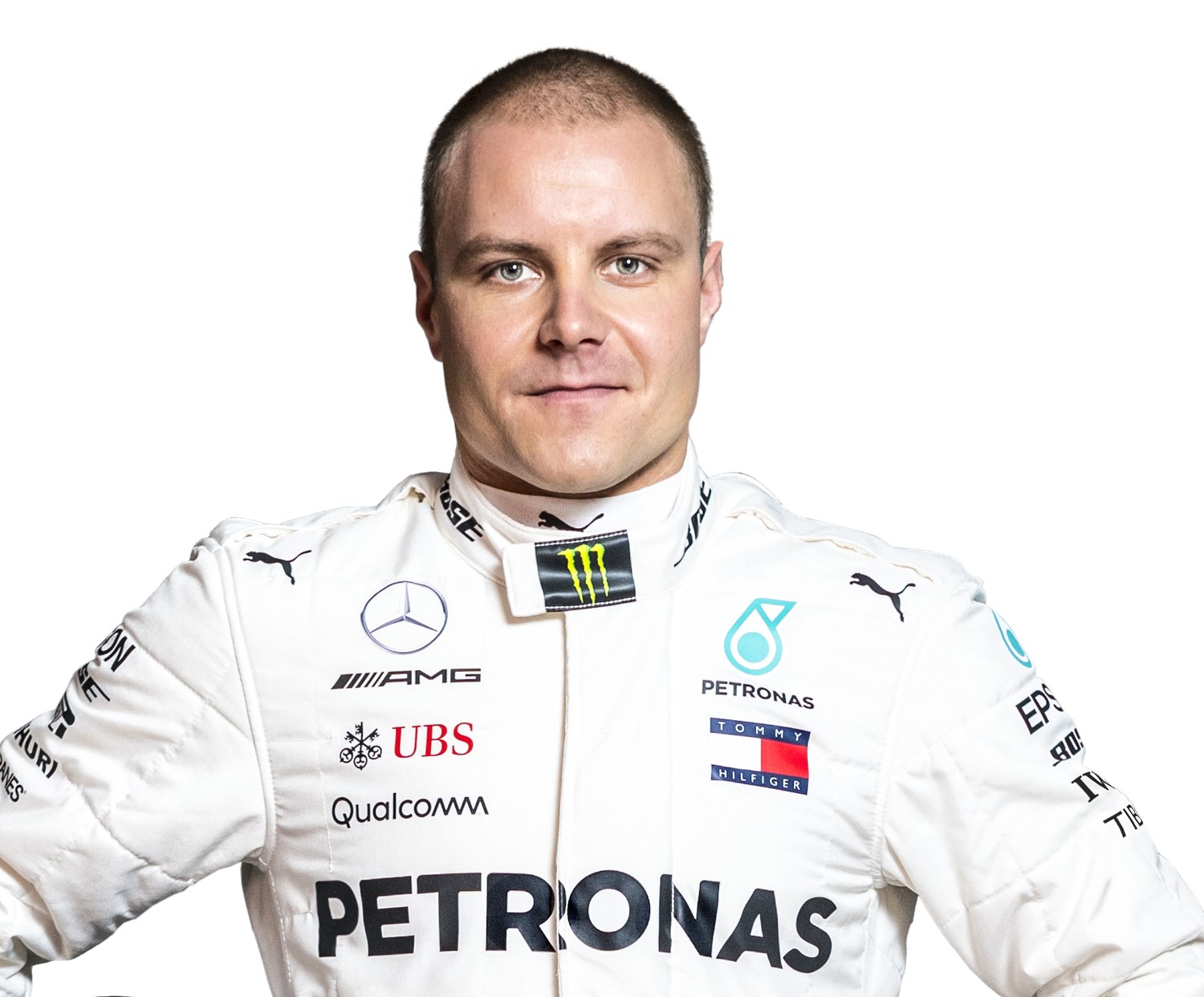 Bottas must win consistently in 2018 or he is toast. The Mercedes is must faster than all other cars. How can he not win?
(GMM) Toto Wolff says Valtteri Bottas has "no excuses" this year as he pushes for a new Mercedes contract.
Bottas had a mixed first year with F1's top team, but he is aiming for a full title assault in 2018.
At the same time, he was only given a new single-year contract.
But Bottas insists: "The pressure is now much less.
"I have gone through one season with Lewis (Hamilton), and the team is now familiar to me. At my best level I can get poles and win races.
"Last February, I had to learn about the team but now I can focus just on improving the performance. I'm able to concentrate on driving a lot more," he added.
He said it's obvious that many other drivers want his seat, but he will focus only on driving as well as possible in 2018.
"At this stage, contractual issues seem completely secondary," said Bottas.
"It will only be considered a little later. My goals are so high that they eliminate any external pressure," he is quoted by Iltalehti newspaper.
"If I achieve them, there will certainly be no problem with the contracts."
When asked if he is worried that an improved Bottas is targeting the title this year, teammate Lewis Hamilton said in Barcelona: "No.
"But I'd say that about everyone," he added. "It has nothing to do with Valtteri.
"He made a great impression in the last races last year and I expect him to be in top form. But I am too," Hamilton added.
Finally, team boss Wolff said he expects Bottas to challenge Hamilton in 2018.
"If he can step up and challenge Lewis, he certainly has his place among the best formula one drivers. If he does not, he will notice that there are no excuses," he said.
F1 Eyeing 5 Million Potential Subscribers For OTT Service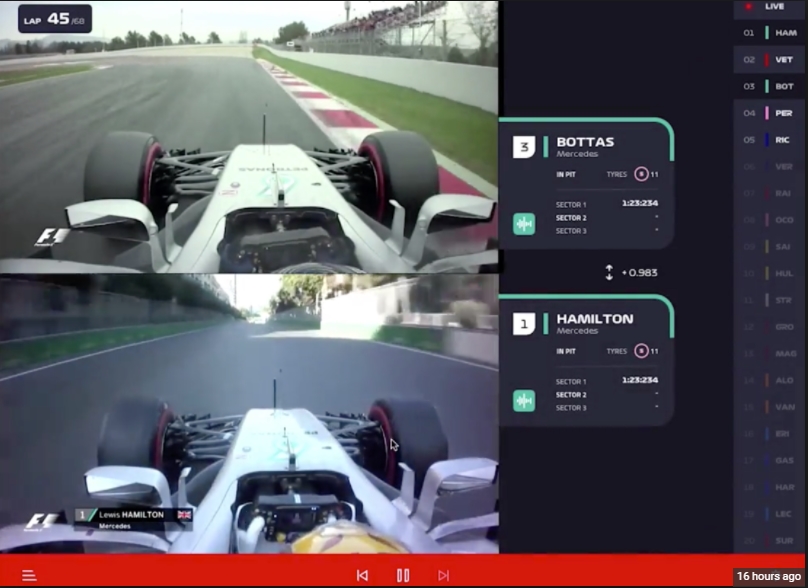 F1 hopes to get 5 million online subscribers
Formula 1 execs believe there could be as many as 5 million potential subscribers for its new digital OTT service, which, "if converted to sales, could eventually lead to an annual income" of around $500M, according to Adam Cooper of MOTORSPORT.
Plans for F1 TV Pro "were officially revealed on Tuesday." The numbers reveal "just how important the new feature is for F1 and Liberty, as this newly-created service will massively boost turnover."
F1 Head of Digital & New Business Frank Arthofer said, "The two core demographics for this product are going to be the following: Firstly, it's fans who don't have cable, but who are F1 fans in a given market where it's available on a pay-TV basis, and they'd like to subscribe directly; and then I'd say the second demographic are the super hardcore fans.
"We have by our estimates around 500 million fans in the world, which is quite a number. If even, conservatively, 1 percent of that customer base is a super avid hardcore fan, that's a 5 million addressable audience to sell this product to."
Asked if 5 million was a "realistic target," he said, "I wish that the total addressable potential base would all subscribe. I think that's probably a big number in the short term" MOTORSPORT
Garage Italia partners with the Alfa Romeo Sauber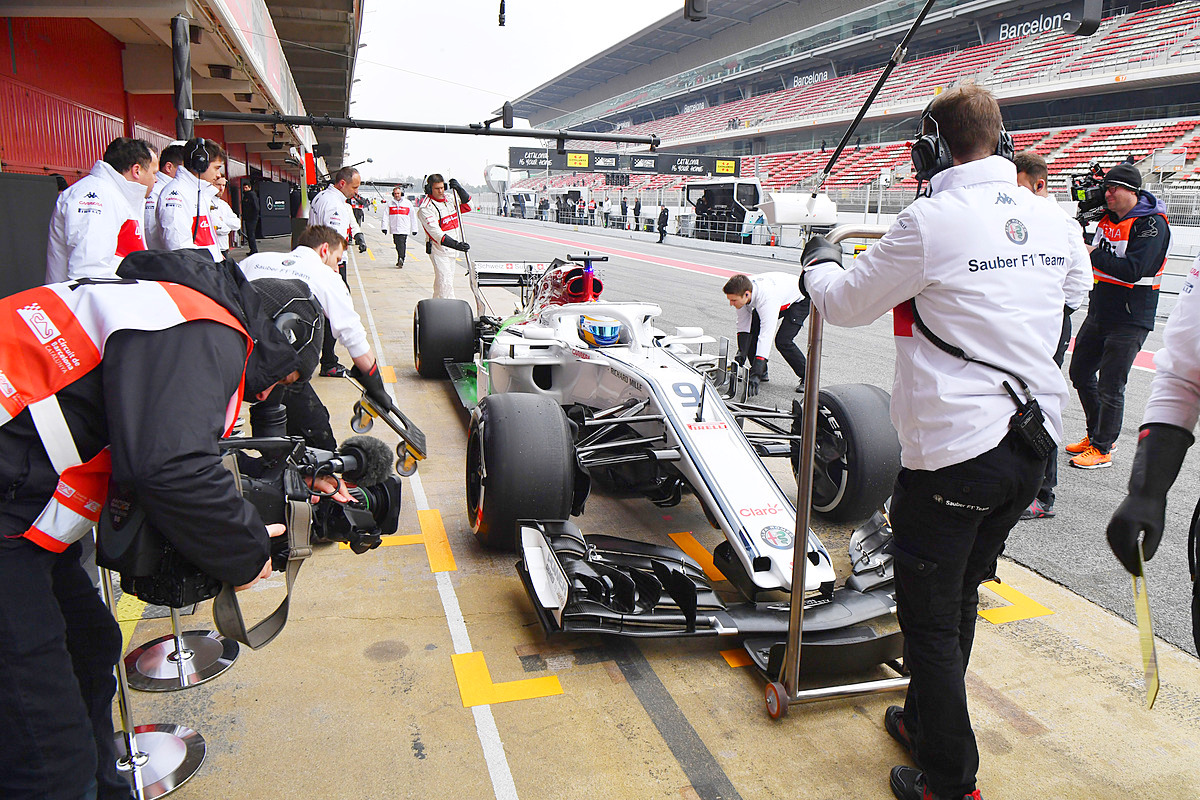 Marcus Ericsson
We are delighted to announce that the Alfa Romeo Sauber F1 Team is partnering with Garage Italia, a creative company with its headquarters in Milan, that offers customization services for cars, motorcycles, airplanes, helicopters and boats.
In addition to becoming Promotional Partner of the Alfa Romeo Sauber F1 Team, Garage Italia will feature their logo in the position of the chin on Charles Leclerc's helmet for the 2018 FIA Formula 1 season.
Frederic Vasseur, Team Principal, Alfa Romeo Sauber F1 Team:
"We are pleased to announce our partnership with Garage Italia, an exclusive company specialized in creative customization. Working together with such an innovative company will not only be inspiring to our drivers, but to our whole team, and we look forward to working together in 2018."
Lapo Elkann, Founder, President and Creative Director of Garage Italia:
"Racing in Formula 1 represents the dream of every professional driver. I can only imagine the excitement that driving a single-seater brings to young talents. I strongly believe in giving youth a chance to demonstrate their skills, and am fully convinced we will see great success from the drivers of the Alfa Romeo Sauber F1 Team in the upcoming season. Entering the world of Formula 1 alongside the iconic Alfa Romeo, a brand very dear to my heart, makes me very proud, and thrilled to be part of this journey. I look forward to our collaboration: together we will accomplish many challenging and amazing things."
About Garage Italia
Lapo Elkann officially started the Garage Italia project by opening the headquarters placed in Piazzale Accursio in Milan inside the former petrol station Agip Supercortemaggiore, on the 7th of November last year. It represents a new way to understand and to live the creative concept, with the precise aim to export it all over the world. The iconic building was restored according to Michele De Lucchi's drawing by aMDL studio and carried out by Paolo Castelli S.p.A.. Passion, creativity, design and excellence gather in the headquarter of the creative hub founded and directed by Lapo Elkann, that houses in its inside the bar and the restaurant handled by Chef Carlo Cracco, with tailor-made decor realized by Cassina Contract in accordance with Lapo Elkann's creativity and Garage Italia Style Centre's suggestions. Garage Italia is able to develop projects, products and unique experiences for brands, businesses and private customers. The contamination of styles and languages, the crossing of borders between fashion, design and art industries underlie the brand strategy which aims at redesigning the "tailor-made" concept. Garage Italia is not just a futuristic structure and a sharing space. One of the most important aspects of the location is that it is a real platform with the great ambition to be limitlessly replicated.