Vandoorne fastest on drying Barcelona track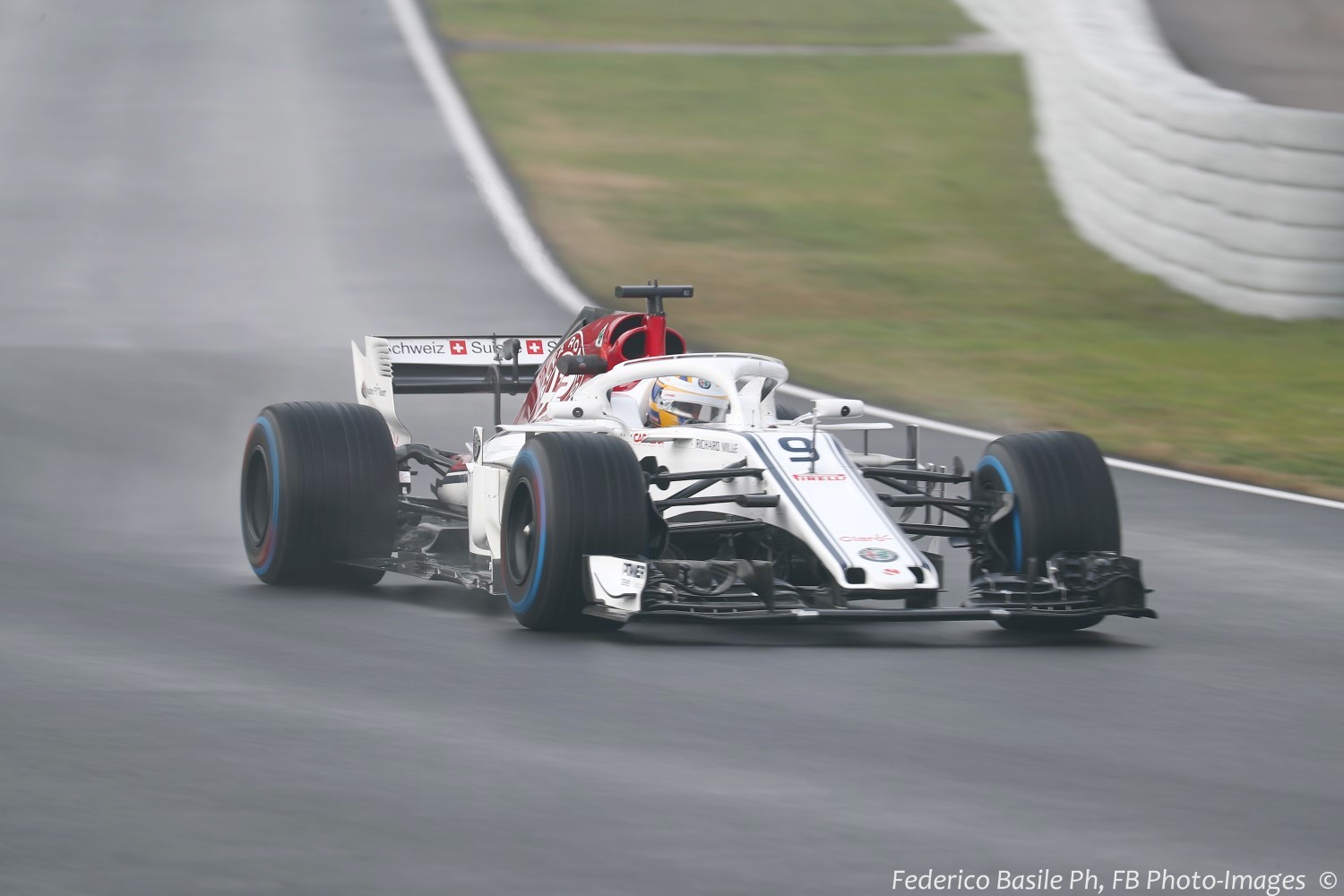 Ericsson caused the only red flag despite the weather
McLaren driver Stoffel Vandoorne set the pace on a wet final morning of the first week of Formula 1 pre-season testing at Barcelona. After Wednesday's running was for the most part cancelled by snow and persistent rain, conditions on Thursday morning were wet but no snow. The track was dryer toward the 1PM lunch break and that is when Vandoorne set his fast time and he did it on much softer tires than anyone else.
The only red flag of the morning was prompted by an off for Ericsson at Turn 2, with the Sauber returning to action shortly after running resumed.
Teams have been playing catch-up on lost mileage and despite thick fog starting the morning track action conditions steadily improved to provide more consistent running opportunities which saw times gradually come down as teams switched from wet to intermediate to dry tires.
The main focus for F1 teams was to gain some vital on-track mileage after Wednesday's washout with every team producing lap counts into double figures.
Times at 1 PM Lunch Break
| | | | | |
| --- | --- | --- | --- | --- |
| Pos | Driver | Team | Tire | Time |
| 1 | Vandoorne | McLaren | Hyper-Soft | 1m20.513s |
| 2 | Hulkenberg | Renault | Soft | 1m22.507s |
| 3 | Bottas | Mercedes | Medium | 1m22.789s |
| 4 | Vettel | Ferrari | Soft | 1m23.004s |
| 5 | Ericsson | Sauber | Super-Soft | 1m23.825s |
| 6 | Gasly | Toro Rosso | Intermediate | 1m26.464s |
| 7 | Verstappen | Red Bull | Ultra-Soft | 1m27.362s |
| 8 | Perez | Force India | Ultra-Soft | 1m27.426s |
| 9 | Sirotkin | Williams | Intermediate | 1m31.979s |
| 10 | Magnussen | Haas | Intermediate | 1m33.514s |