Video: Kyle Busch loses tire after pit stop, will SHR Crew Chief be benched?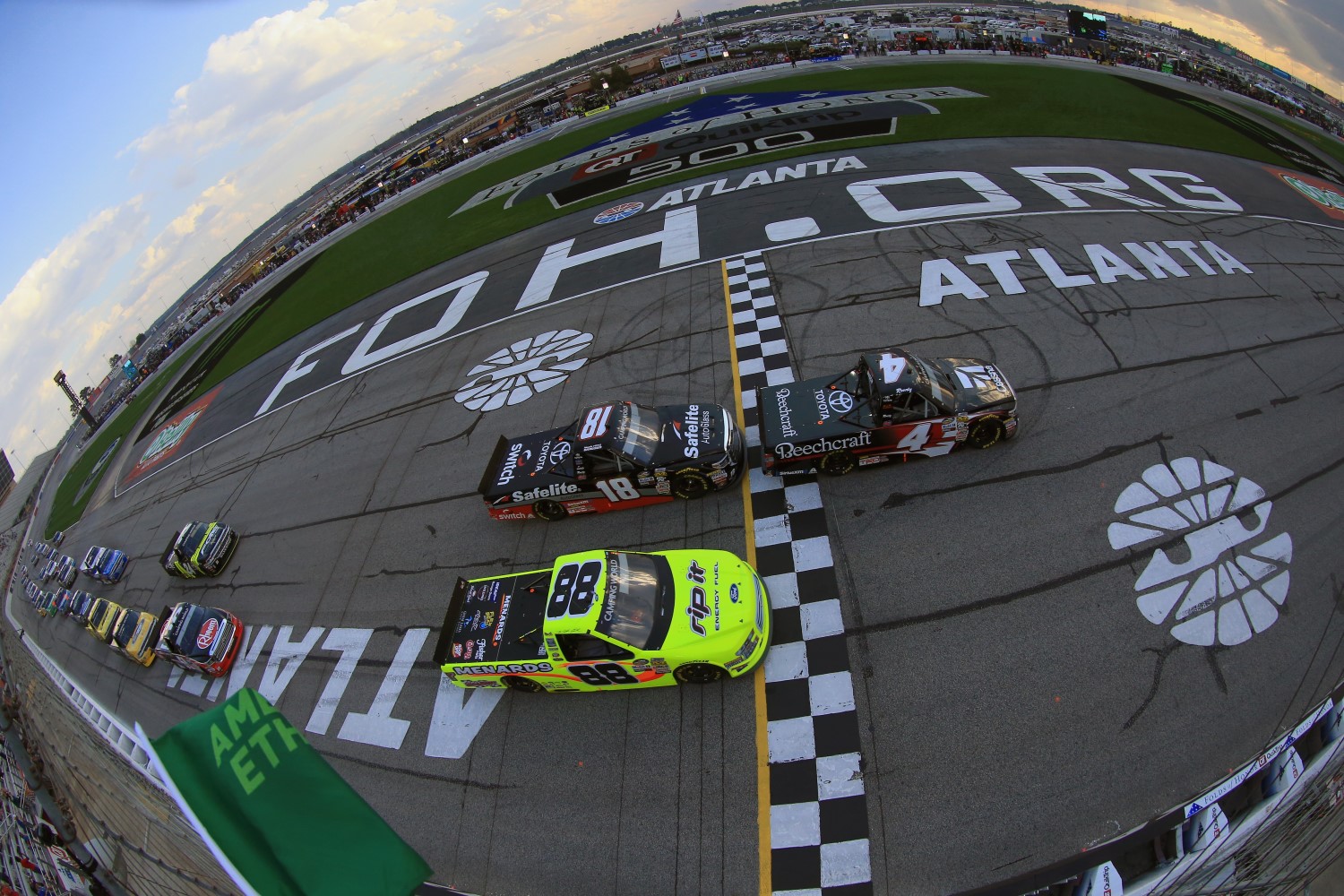 Kyle Busch, driver of the #4 Cessna Toyota, and Matt Crafton, driver of the #88 Rip It/Menards Ford, lead the field to the green flag
Kyle Busch appeared on the way to his 50th NASCAR Truck Series victory until he left the pits with a loose wheel that ruined his chances. Busch was forced to reverse into pit road after losing a left-rear tire on his truck at Atlanta Motor Speedway.
NASCAR will have judgment calls to make this week on whether Busch losing a wheel after leaving pit road would result in the suspension of SHR crew members who were moonlighting for Kyle Busch Motorsports at Atlanta Motor Speedway.
The rules leave room for a NASCAR interpretation of the intent of the rule and suspensions. Busch's wheel fell off because the lug nuts were loosened before he left pit road, but the wheel that came off wasn't actually changed on the pit stop.
The rule for the Truck series states: "Any loss or separation of an improperly installed tire(s)/wheel(s) from the vehicle after exiting the team's assigned pit box will result in a three race suspension of the crew chief, tire changer of the lost wheel(s), and the jack man."