Exclusive Autosport Completes Pro Mazda Roster With Serravalle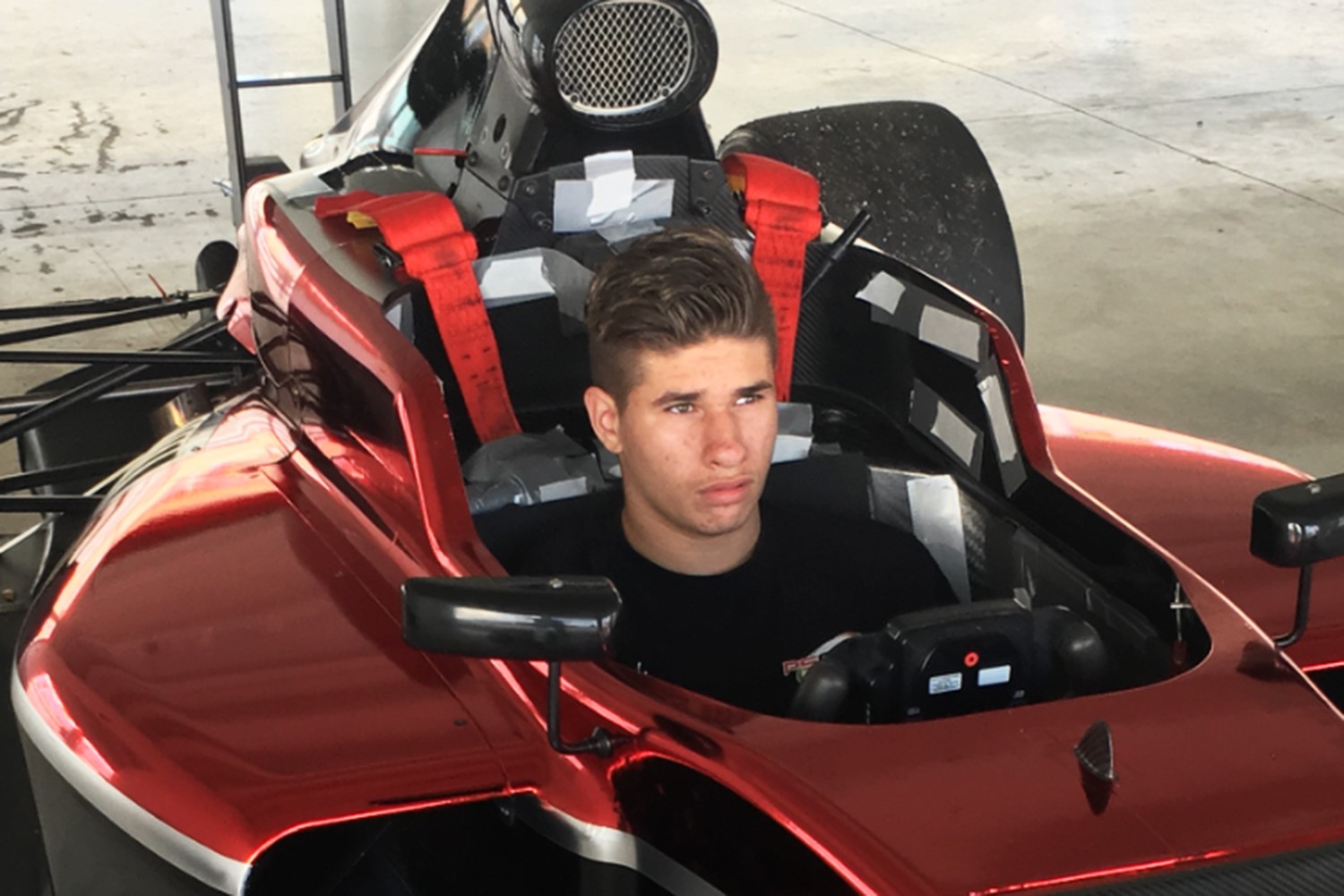 Antonio Serravalle
SASKATOON, SK – Exclusive Autosport is pleased to confirm that Canadian Antonio Serravalle has signed with the team to fill their second PM-18 seat in the Pro Mazda Championship Presented by Cooper Tires. The 15-year-old has an extensive karting resume that includes championships in Canada, the United States and Europe, with wins and titles coming most recently in the top-level KZ shifter kart category. Serravalle will team with MRTI veteran Parker Thompson to form the only all-Canadian squad in the program, and young driver from Unionville, Ontario will certainly look to learn from his race-winning teammate.
"We're extremely excited to begin our first season in the Pro Mazda Championship, and I'm pleased to bring Antonio into the EA program to present a two-car effort in 2018," enthused Michael Duncalfe, Team Principal. "It will be good for us to have two streams of data and as a team owner, I'm also very excited to watch Antonio push himself to develop in this competitive landscape. Even though he's just 15, he's run high-level international and national karting events and series for many years where the pressure is intense, and I believe that he has the experience necessary to take up this challenge."
Serravalle has been karting since he was five years old, beginning his career on the storied tracks around the Canadian province of Ontario. He scored Micro Max and Mini Max titles in the ultra-competitive Eastern Canadian Karting Championships and the ASN Canada National Karting Championships. Antonio then had the opportunity to race in Italy, running for one of the major chassis manufacturer's factory teams, where he quickly developed and began winning races and championships. Serravalle has always pushed to remain challenged and he advanced into the shifter kart categories at the age of 14. This past year, he scored two championships in 2017. He won the F Series title in the KZ class – the international formula for gearbox karting – and was also crowned the Canadian KZ champion.
"I'm extremely excited about joining Exclusive Autosport in Pro Mazda for the 2018 season," offered Serravalle. "It's an all-Canadian team and they seem to be on the way up at a quick rate. It will be a great challenge for me to move up to cars and jump right into Pro Mazda, which is something that my father has made me used to by now as I'm always moving up to higher class as soon as he sees that I've been quick enough to win. We tested a USF2000 car at Homestead but my karting focus has been the KZ shifter kart class this year, so we felt that the car may be a little slow for my driving style. Michael (Duncalfe) gave me a great opportunity to join his team with Parker as a teammate. The team also has a really good top engineer in Tim Lewis, and I know that he will get the most out of the new PM-18. I've tested the car; it's amazingly stable and quick, so I'm looking forward to St.Pete."
The official MRTI Spring Training test will get underway tomorrow at Homestead-Miami Speedway and Serravalle will get considerable track time on both Saturday and Sunday. The young Canadian will be back on-track just 12 days later when he makes his Mazda Road to Indy Presented by Cooper Tires debut in St. Petersburg.