Latest F1 news in brief – Monday
Renault boss Cyril Abiteboul is clueless. F1 fans did not ask for energy efficient engines, they loved the sound of the screaming engines

F1 should not turn up engine volume – Abiteboul

Marko doubts Red Bull will win title
Kubica may add Le Mans to busy 2018 program
Leclerc relishes F1 debut for 'Alfa'
Rosberg criticizes Pirelli approach
Indycar 'screen' may be F1 option – Glock
Williams has 'no doubts' about Sirotkin
Kaltenborn sets up Formula 4 team
Bottas completes trouble-free sim race with Halo
F1 should not turn up engine volume – Abiteboul
(GMM) F1 should not be trying to turn up the volume of its 'power units'.
Ever since the hybrid era began in 2014, fans have lamented the new sound and the sport's authorities have vowed to rev it up for the future.
But Renault boss Cyril Abiteboul said quiet engines are simply a sign of the power units' incredible efficiency.
"The exhaust sound is energy," the Frenchman told Canadian radio Rive-Sud de Montreal.
"If we begin to convert more energy into sound, then we will not achieve a good result in terms of energy efficiency.
"A loud sound from the engine and the economy of the engine are two conflicting goals," Abiteboul added.
He said a better approach would be to wait for the next generation of F1 fans to better appreciate energy efficiency.
"A generation of fans who have never heard V10 or V8 engines will soon grow up, and for them quiet engines will be the norm," he said.
"Perhaps formula one moved from one stage to the next too quickly and today is somewhat ahead of its time."
Marko doubts Red Bull will win title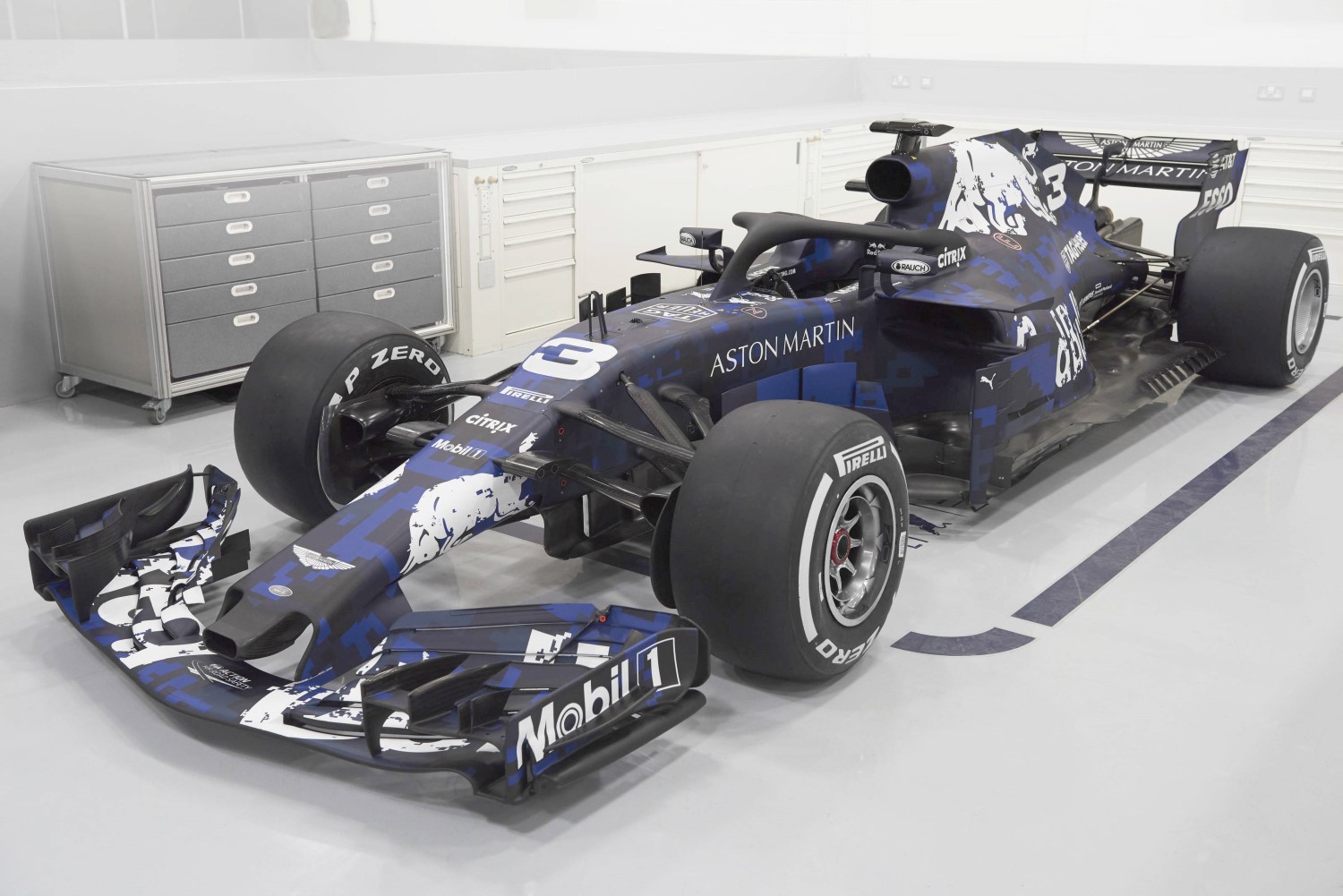 Marko doubts this new Red Bull will be fast enough
(GMM) Dr Helmut Marko says Red Bull may not be in a position to push for the world championship in 2018.
Following the Mercedes versus Ferrari duel for last year's title, Red Bull tweaked its procedures so that it has a potentially winning car from the first race for 2018.
But Marko told Auto Motor und Sport: "I don't think we're in a situation where we can go for the world championship."
He said the 'power unit' era means Mercedes is clearly ahead, even if Renault should be stronger this year.
"The Renault engine should be more reliable and powerful in 2018, and we will fight with a competitive chassis," said Marko.
"But if Mercedes produces a new engine, the question is whether they will have an even bigger advantage. But we should be closer to them," he added.
Marko said that if Red Bull does have an advantage over the top two teams, it is the driver lineup.
"When you have two equally strong drivers, both are looking for maximum performance and pushing the engineers to achieve the best possible result," he said.
"When you only have one driver who is going to the limit, you do not know exactly where you are."
Finally, Marko said Red Bull's renowned car designer, Adrian Newey, is once again fully motivated for F1.
"Adrian saw for the first time (since 2014) that we can beat Mercedes in a race where the engine behaves well.
"In the past we were stronger in the second half of the season, but the essential thing now is that we start strongly from the beginning," he added.
Kubica may add Le Mans to busy 2018 program
As a reserve driver drinking Kool-Aide at home or playing video games on the Williams Simulator, Kubica has plenty of time to do LeMans
(GMM) Robert Kubica looks set to have a busy year in 2018.
Although disappointed to miss out on the Williams race seat, the Pole will be the British team's reserve driver this year.
And Marca newspaper reports that the Pole will test Manor's LMP1 prototype sports car in Spain this week.
Kubica's F1 program will also be full.
"I'll do pre-season and in-season testing, because it's important to have the opportunity to drive," he is quoted by France's Auto Hebdo.
"It may not be what everyone was hoping for, but it brings me back to the paddock in a pretty important role," Kubica said.
"I will not have much time to drive an F1 car, but there will still be good chances to do that. I think this opportunity will open up other possibilities for the future."
He is also quoted by L'Equipe: "I would prefer to race, but 12 months ago nobody imaged that I would be in this position.
"I know better than anyone where I stand, what I need, what I have to work on."
Kubica's headline appearances will be three Friday practice sessions this season.
"In Barcelona, in Spielberg, and the third I forgot," he smiled, according to Auto Motor und Sport.
"More than ever, I am convinced that I can make a comeback."
Leclerc relishes F1 debut for 'Alfa'
Charles Leclerc
(GMM) Charles Leclerc says he is relishing his new role as a works 'Alfa' driver.
The reigning Formula 2 champion has been signed up for 2018 by Sauber, the Swiss team now run by a boss from his junior days, Frederic Vasseur.
"I've known Charles since his karting days," Vasseur told France's Auto Hebdo.
"I'm happy because this is the first driver I've had in the junior categories that I now work with in F1."
Vasseur said Leclerc's approach to his Friday duties last year was particular impressive.
"He did not miss a single debriefing," he revealed.
"I will not mention anyone, but there were others who would have returned to the hotel. All the drivers are fast, but the champions have something else as well."
Sauber is sponsored by the Ferrari-linked Italian carmaker Alfa Romeo this year.
"There are so many people telling me 'You will race with Alfa', almost forgetting about Sauber," Leclerc smiled. "But that is just the strength of a great name.
"Being part of a team with an Italian soul is beautiful," he said.
Vasseur said he is sure Leclerc will shine in 2018, but less certain is the potential of his teammate, the now experienced Swede Marcus Ericsson.
But Vasseur told Blick newspaper: "He seldom had good equipment so his chances were limited.
"But he was good in the last 10 grands prix. He has developed a lot, he is a team player and he gives good feedback."
For the Sauber lineups of the future, however, Vasseur has high hopes.
"I have worked with young drivers for 20 years," said the Frenchman.
"I am planning a junior academy at Sauber, probably from 2019," he revealed. "But there must be real potential, as with Charles Leclerc."
Vasseur said Sauber's 2018 car will be ready for testing next week.
"It will be at the first test in Barcelona," he said.
"In the next few days, many parts will arrive and then assembly begins. Like all the teams, we will be working until the last minute."
F2 champion Leclerc, however, told Autosprint: "It will be very difficult for me to replicate my Formula 2 season.
"Everything was perfect, both from the team and personal point of view. Now everything changes.
"Formula one is completely different from everything else. There is pressure, but not too much," he said.
Rosberg criticizes Pirelli approach
Rosberg has a lot to say for a retired driver
(GMM) Nico Rosberg has criticized Pirelli's approach to the 2018 season.
For 2018, the sport's official tire supplier has added two new compounds to its range, differentiating the seven tires with color coding.
Pirelli said recently it considered using the same three colors at every grand prix, but ultimately decided that the spectators could handle the complexity.
2016 world champion Rosberg said: "I believe having such a large number of tire colors is the wrong approach.
"No one cares about such details. At each race, teams have a soft, medium and hard tire and the marking of them should be the same every time," he added.
"The number of compounds does not matter to the audience," the German told RTL.
Indycar 'screen' may be F1 option – Glock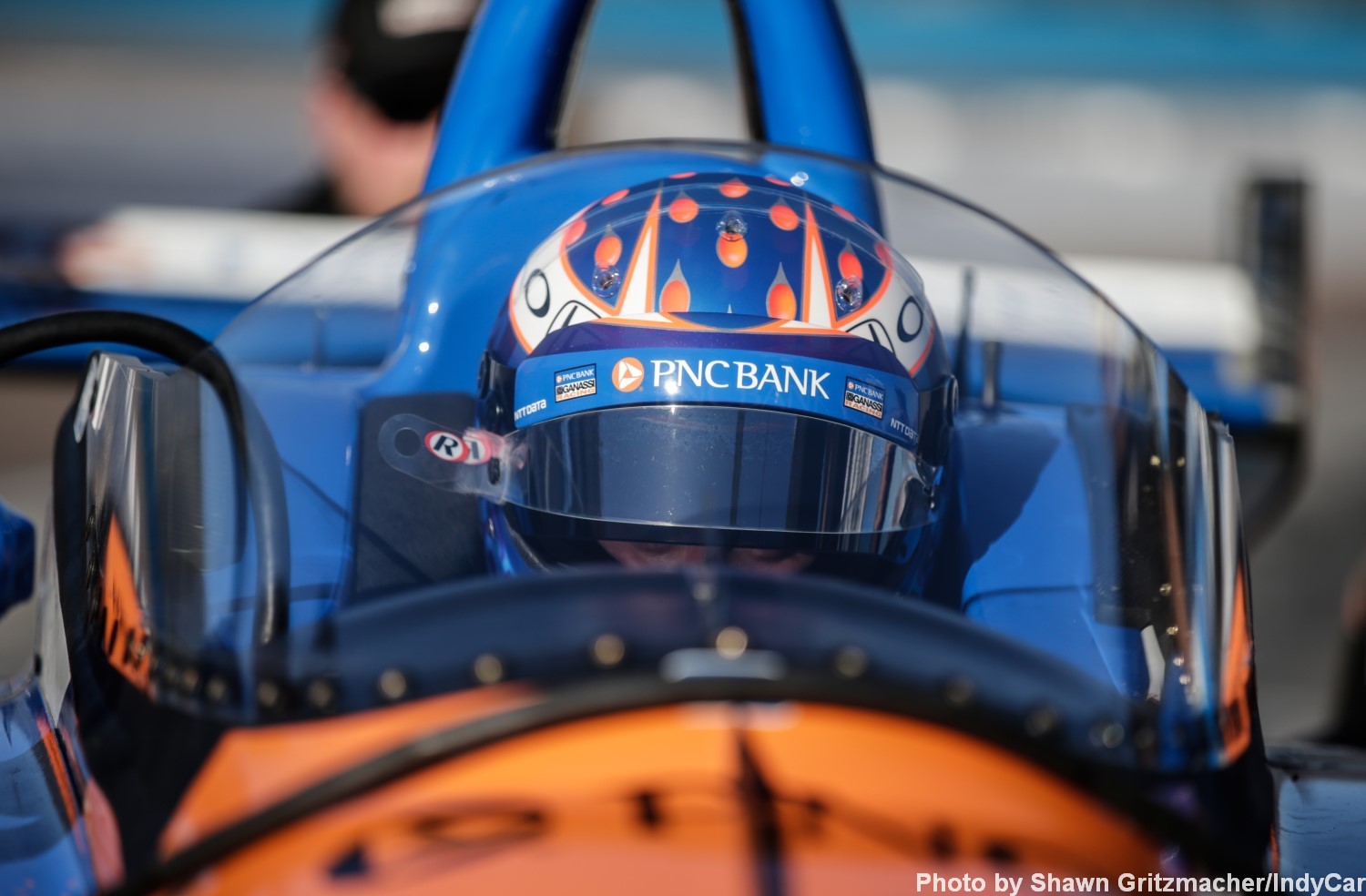 IndyCar aeroscreen
(GMM) Timo Glock says it's good news that alternatives to the 'Halo' cockpit protection system are still being pursued.
For 2018, F1 is mandatorily introducing the controversial Halo, which former F1 driver Glock admits is very ugly.
"It really affects the aesthetics of the car and that's a pity," the German told RTL.
"For safety it's the right way but visually it's a horror to see a safety bar like that on a formula one car."
However, Indycar is pushing in a different direction for its future, recently testing a clear windscreen-like system that some say looks better than Halo.
"I think the danger is a part of the sport, which is why I would be happy if they found another solution," former Toyota driver Glock said.
"The screen might be an option. One thing is certain: it will be very, very difficult to get used to the Halo."
Williams has 'no doubts' about Sirotkin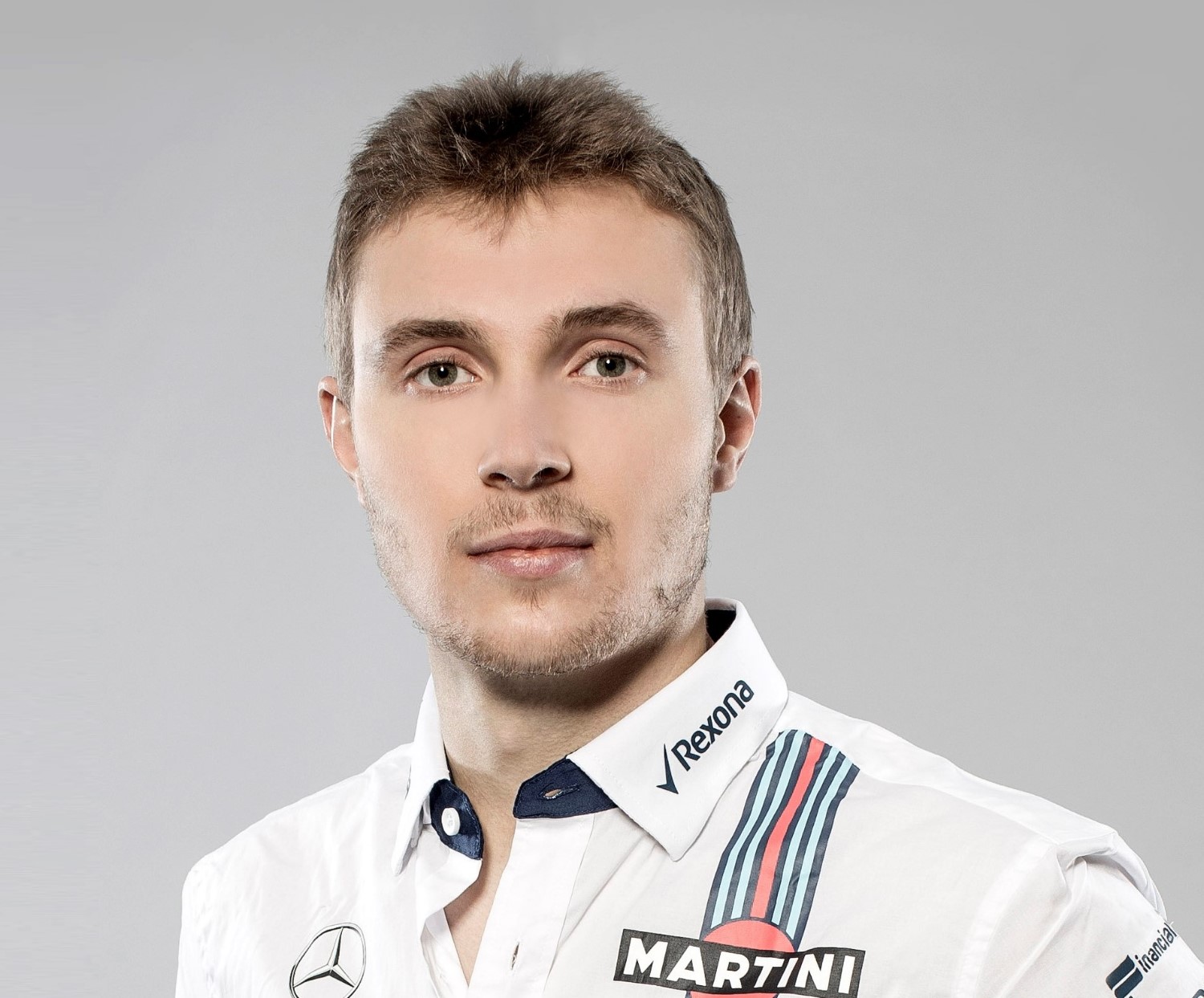 Sergey Sirotkin
(GMM) Williams has no doubts Sergey Sirotkin is the right driver for the team.
Some believe the British outfit chose the Russian over Robert Kubica or another option for 2018 because of the millions in backing he brings.
But boss Claire Williams insisted: "We have been giving young talent a chance for a few years now and have always done well with it.
"I can assure you that if we had the slightest doubt, we would not have taken him," she is quoted by Auto Motor und Sport.
Williams said a good example is Sirotkin's teammate, Lance Stroll.
"Lance was not given any credit and then he got 40 points and was the only driver outside the top three teams to make it to the podium," she said.
So Claire Williams said the team got lucky in finding the opportunity to sign Sirotkin.
"He is one of the talents who have been developing very well but quietly," she said.
So she said the 'pay driver' label is "unfair".
"What is a pay driver anyway?" Williams asked. "A driver who brings a sponsor? Then Fernando Alonso is one too."
Williams technical boss Paddy Lowe agrees: "We spent a lot of time analyzing the drivers, and the data decided.
"And believe me, the people who analyzed the data did not know who's bringing in what amount of money."
The 2018 Williams is the first car design Lowe has had full control of, but he insisted it is really the "product of a great design team".
"We were two seconds from the top teams last year," Lowe said. "That deficit has to be drastically reduced now."
Kaltenborn sets up Formula 4 team
Monisha Kaltenborn
(GMM) Monisha Kaltenborn is returning to the world of motor racing.
The ousted former Sauber boss is setting up a new team to race in the Italian and German Formula 4 series.
It's called KDC Racing, also named after her business partner Emily di Comberti. It will race with a Swiss license and be based near Barcelona.
"Motor sport was and is my great passion," she told Germany's Auto Bild.
"I've been in responsible positions for almost 20 years, so it's only logical for me to continue," Kaltenborn added.
"I see Formula 4 as a new and exciting racing series in which I see a lot of potential and future.
"The organization, personnel and financial prerequisites have been set up. We have already secured well-known sponsors and we will be able to announce our drivers soon," she said.
As for her operational role at the team, Kaltenborn explained: "My main responsibility will be to prepare talented young drivers for their future careers. My many years in formula one will be helpful."
Bottas completes trouble-free sim race with Halo
Bottas has no issue with Halo
Next week's opening test at Barcelona sees the Halo device run in anger for the first time.
While the protection device has been run in previous tests and in Friday morning practice sessions at a number of races over the last two years, the upcoming test in Barcelona will see all the cars running it throughout.
Speaking to Motorsport.tv, Valtteri Bottas revealed that he has already completed a race simulation in the team's simulator, with the device fitted, and experienced no issues.
"In the simulator I've done a race simulation already with the Halo, and I have to say during the race I never noticed it anymore," he said.
"Once you get used to it it's there and you get used to it," he added, "I think that's going to be the same for the spectators.
"Initially, it's something new, it looks different, and some people say it's not nice at all. But I think it's only a matter of time everyone will get used to it, and if it can avoid even one injury – big or small – it's a good device."
His claim that after a race or two the fans won't notice is a view shared by Paddy Lowe who claims that it will be accepted by the fans as early as the second race.
"I think by the second race nobody will notice it anymore," the Williams technical boss told reporters at the unveiling of the team's 2018 contender on Thursday.
"I've been a big supporter of making some improvement in that area which is the biggest remaining risk in Formula One to the drivers," he continued.
"We've had roughly once per year, for the last two years that I've been looking out, an event where you go 'that really was lucky, someone got away with it there'," he said. "I think it would only be a matter of time before we weren't saying somebody's been lucky, but they were unlucky. So that's a really good project."