Daytona Clash attendance plummets without Dale Jr.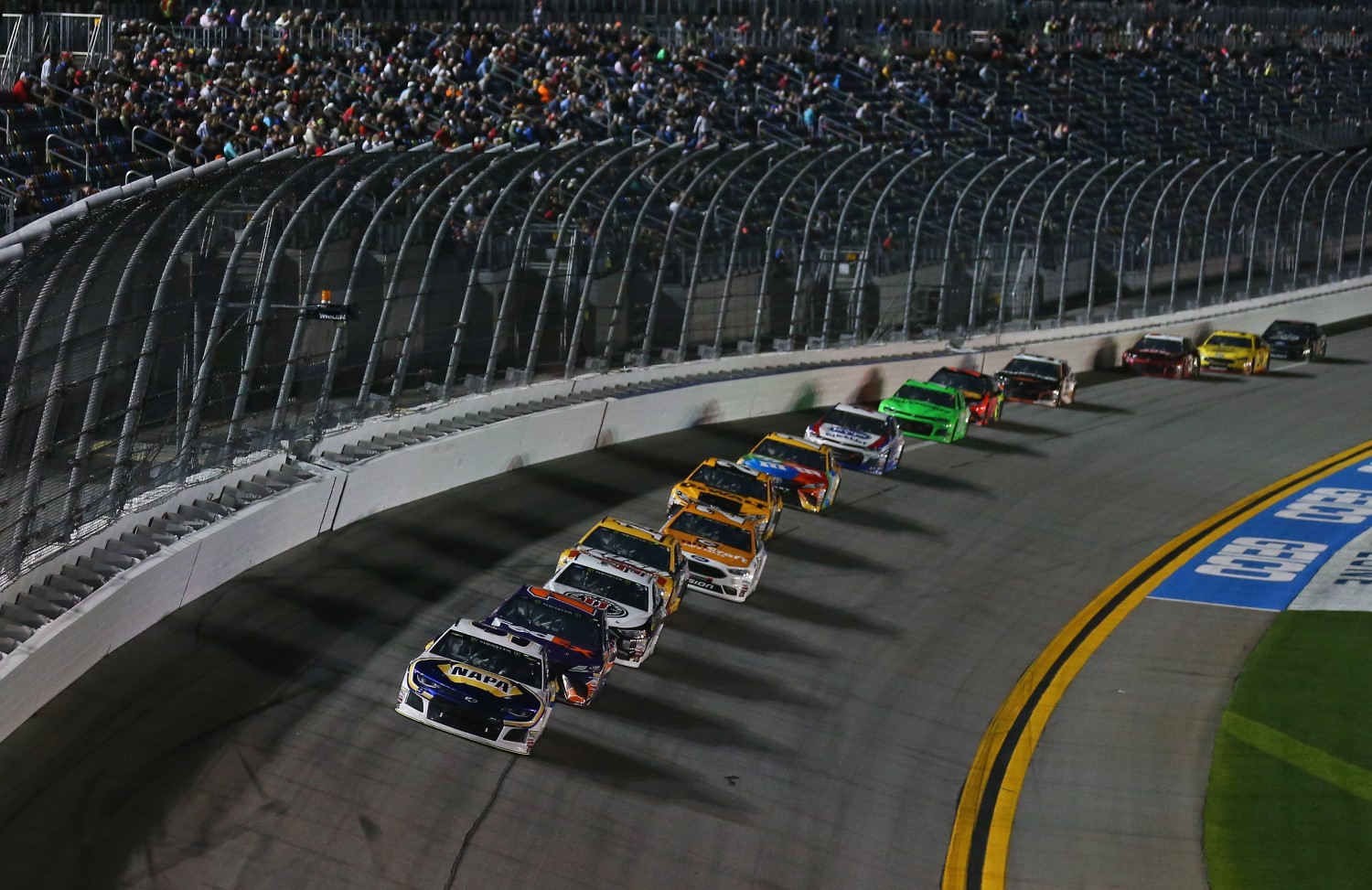 Chase Elliott leads in the 2nd Duel-150
Sarah Crabill/Getty Images
AR1.com predicted that the loss of Dale Earnhardt Jr. would result in a significant drop in attendance for the NASCAR races this year. The majority of NASCAR's Earnhardt's fans give a dam about the new replacements.
Last night's two NASCAR Can-Am Duel races, which drew over 100,000 for decades, only drew an estimated 35,000 fans to Daytona Int'l Speedway, a "slim crowd, by historical standards."
Compared to the final 50 laps of Sunday's Advanced Auto Parts Clash, last night's racing (particularly the second qualifier) was entertaining but not many people were there to see it.
Duel 150-Highlights