Latest F1 news in brief – Friday
To prevent complete follow-the-leader parades, F1 must have DRS

F1 needs DRS for now – Brawn

Rosberg tips Hamilton to win again
Lowe: We pursued a very different aerodynamic concept
F1 pondering a 'league table' for circuits?
McLaren F1 Expects To Land New Sponsors Ahead Of Season
New partner for Aston Martin Red Bull Racing
Williams: 'We can't finish P5 or lower this year'
F1 needs DRS for now – Brawn
(GMM) Although no fan of the overtaking aid, Ross Brawn says 'DRS' is staying in formula one for now.
Recently, Liberty Media bought defunct F1 team Manor's last wind tunnel model and began working on how overtaking chances can be improved for the future.
Brawn, F1's sporting boss, said: "In the short term we will continue to work with DRS.
"My hope is that the cars will develop to the point that we don't need it anymore, but in the near future that will not happen," he told Business Life.
Brawn said that is because Liberty is determined to make sure any changes that are made are done right.
"Before we can improve the racing, we need to thoroughly understand what's going on. We can follow our gut instinct, but that's not good enough when you think about how incredibly complicated these cars are," he said.
Some believe the problem worsened in 2017 as the cars got considerably faster, and Brawn admits that F1 might need to take a step back with speed in the future.
"Speed plays an important role and the fans want to see the fastest cars," he said.
"But if we see a way to make the racing better, then I would be willing to sacrifice some speed."
Brawn also said Liberty is considering dealing with the issue of having too many promoters wanting a race by introducing a kind of "league table".
He explained that it would involve a "waiting list of top-class circuits and promoters that are waiting to get into formula one".
"If there's any race that is not working well, you relegate that and put a strong race in."
Rosberg tips Hamilton to win again
Rosberg states the obvious. No one beats an Aldo Costa designed race car
(GMM) World champion Nico Rosberg thinks Mercedes will this year beat Ferrari yet again.
That is despite the fact that the latest whispers coming out of Maranello are positive.
Germany's Auto Bild reports that Ferrari has hit its reliability target for its 2018 engine, even though the technical team set about improving the 'pre-ignition' feature.
But 2016 world champion Rosberg said: "My prediction corresponds to what happened last year.
"So Lewis Hamilton wins, this time just one point ahead of Sebastian Vettel," he told German television RTL.
"After that is Lewis' teammate Valtteri Bottas and the two Red Bulls of Max Verstappen and Daniel Ricciardo," Rosberg added.
Another former F1 driver, Timo Glock, agrees: "I think Ferrari had a very good base last year and they can build on that.
"But pressure can change a lot, even if we see a very exciting fight to the end."
Lowe: We pursued a very different aerodynamic concept
Can Paddy Lowe turn Williams around?
The Williams FW41 which was revealed to the world today is significantly different looking to its 2017 predecessor largely due to the fact that this year's car has direct input from the team's Chief Technical Officer Paddy Lowe and Head of Aerodynamics Dirk de Beer.
The duo joined forces with Chief Designer Ed Wood to conceptualize, design and oversee the production of the team's 2018 challenger – the FW41.
Lowe said at the launch of the car, "It is very exciting to be giving everyone the first look at the FW41. It is the product of some great teamwork across the various functions in the organization including aerodynamics design, vehicle dynamics, race engineering and systems engineering."
"The car has many new features, most of which are not all that obvious, but externally the team has pursued a very different aerodynamic concept which has allowed us some significant progress in aerodynamic performance."
"All Formula 1 cars are an evolution of what has gone before to some extent, but the FW41 does involve a number of departures from the directions that have been pursued in the past."
"Overall, the philosophy we are starting to see emerge is a new approach to the collaboration between aerodynamics and design to achieve the optimum working result."
"Aerodynamics, structure and weight are the three major trades to be made in designing a Formula One car, and all the work, alongside a number of radical changes to the car's packaging to incorporate further developments from Mercedes HPP, have led us to the FW41 being revealed today."
"We hope that this car will make progress in the performance rankings relative to 2017 and feel we have made some really good steps with the new car. We are trying to achieve an element of step change and not just progression."
"We were two seconds a lap slower than the front-runners last year, and that is something we would like to close up considerably. We were looking for a step change, and I hope we have delivered a strong element of that in this car."
With regards to the youngest driver line-up on the grid next season, Lowe said, "The whole technical team is also feeling very positive about our two talented young race drivers with the combination of Lance and Sergey, alongside the contribution of Robert as our reserve and development driver."
F1 pondering a 'league table' for circuits?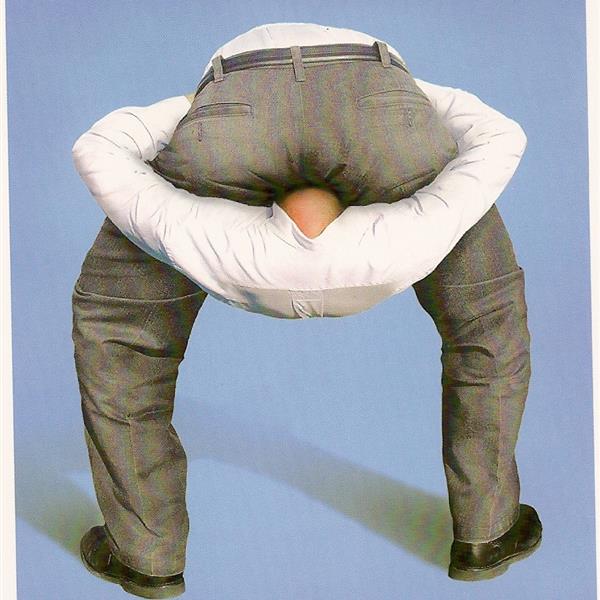 F1 think tank at work
The latest proposal from F1 is either a very early April Fool or a sign that the sport's powers that be are losing the plot.
Technical boss Ross Brawn reveals that as F1 seeks to increase the calendar, he would like to see a "league table" whereby some races could be dropped in favor of others.
"The crucial thing is the quality of the race," he tells British Airways' Business Lifemagazine. "There's no value in just putting the number of races up.
"But if we can provide great races in great locations throughout the world, then we should consider it," he adds.
"I'd love to see in the future a league table of races, where over time we've got a waiting list of top-class circuits and promoters that are waiting to get into Formula 1, and then if there's any race that is not working well, you relegate that and put a strong race in."
Now, can anyone really see the likes of Abu Dhabi, one of the most unpopular circuits on the calendar – but one that also pays one of the highest fees to host a race, and has a contract – being dropped in favor of Assen, or Bahrain or Baku demoted to make way for Zandvoort?
To even suggest an idea that is beyond parody gives the impression that this particular asylum is already being run by the patients, or at the very least the sport's powers that be take F1 fans for gullible mugs. Pitpass
McLaren F1 Expects To Land New Sponsors Ahead Of Season
Zak Brown (R) doing what Zak Brown does best – land sponsors
McLaren Formula 1 Exec Dir Zak Brown said that his team is "on course to add more sponsors to its new-look car" before the start of the new F1 season, as he predicts it hitting its '18 revenue targets, according to Jonathan Noble of MOTORSPORT.
Having this week confirmed a major new partnership with computer company Dell, Brown "expects further deals will be sorted before racing gets underway."
He said, "Everything commercially is going really well. We announced Dell, so we are now three announcements in. I would anticipate having another one or two before the start of the season and then it is ongoing."
Brown has been "clear for months now" that there will be "no new title sponsor as such for McLaren, but he still sees other opportunities for a major partner to deliver a big financial boost."
He said, "We don't want a title sponsor, but let me clarify what that means. We do want a principal partner, which is title-level branding." McLaren is "close" to finalizing a new look for its car in '18, which "could include a switch to the team's more historical papaya orange colors." MOTORSPORT
New partner for Aston Martin Red Bull Racing
Aston Martin Red Bull Racing are pleased to announce a new partnership with DITA, designers of innovative, finely crafted eyewear.
Established in 1995, DITA designs and manufactures edgy-yet-elegant eyewear, drawing inspiration from an eclectic variety of sources, all the way from the mechanical underpinnings of the industrial revolution to the glamour of Hollywood's golden age. DITA has long associations with aviation and motorsport and a history of looking beyond traditional materials and manufacturing technologies in its pursuit of excellence.
"We're delighted to be beginning a partnership with DITA," said Aston Martin Red Bull Racing Team Principal Christian Horner. "DITA's dedication to precision and craftsmanship matches our own, while it has a passion for innovation and materials technology that fits perfectly with the image of Formula One. It's fantastic to add a stylish new partner to the Aston Martin Red Bull Racing stable."
Adding to Christian's comments, Micky Dhillon, CEO of DITA said: "DITA has always had a passion for innovation and automotive performance. We are thrilled to have partnered with Aston Martin Red Bull Racing to develop new products with ingenuity that push the limits of high-end optical craft and design."
As our official eyewear partner, DITA will supply sunglasses to drivers and trackside personnel and its logo will feature in and around the team garage.
Williams: 'We can't finish P5 or lower this year'
Claire WIlliams
The Williams F1 team is determined to put an end to its recent decline in performance, with deputy team principal Claire Williams saying her team must improve on last year's championship position.
"I think it's going to be incredibly challenging this year," Williams told ESPN at the launch event for the new FW41. "McLaren has its new engine and Renault has invested heavily within the infrastructure in its team, I think there's going to be a lot more competition out there, unfortunately, this year.
"But then it's our responsibility that they don't overtake us in the championship, and equally we've got Force India who are a fantastic team and absolutely deserve their P4 last year.
"For us it's about what we need to change and we are a big team and have been in the sport for more than 40 years now and we have the infrastructure, we have the people, we have 700 people working on our racing team and we should be able to deliver a competitive race car. That's really what we have to be aiming for.
"I'm not going to set any targets, I think it's dangerous to do so, but we can't finish P5 or lower this year." espn