Keihin Returns as a Full-Season Associate RLL Sponsor in a Multi-Year Agreement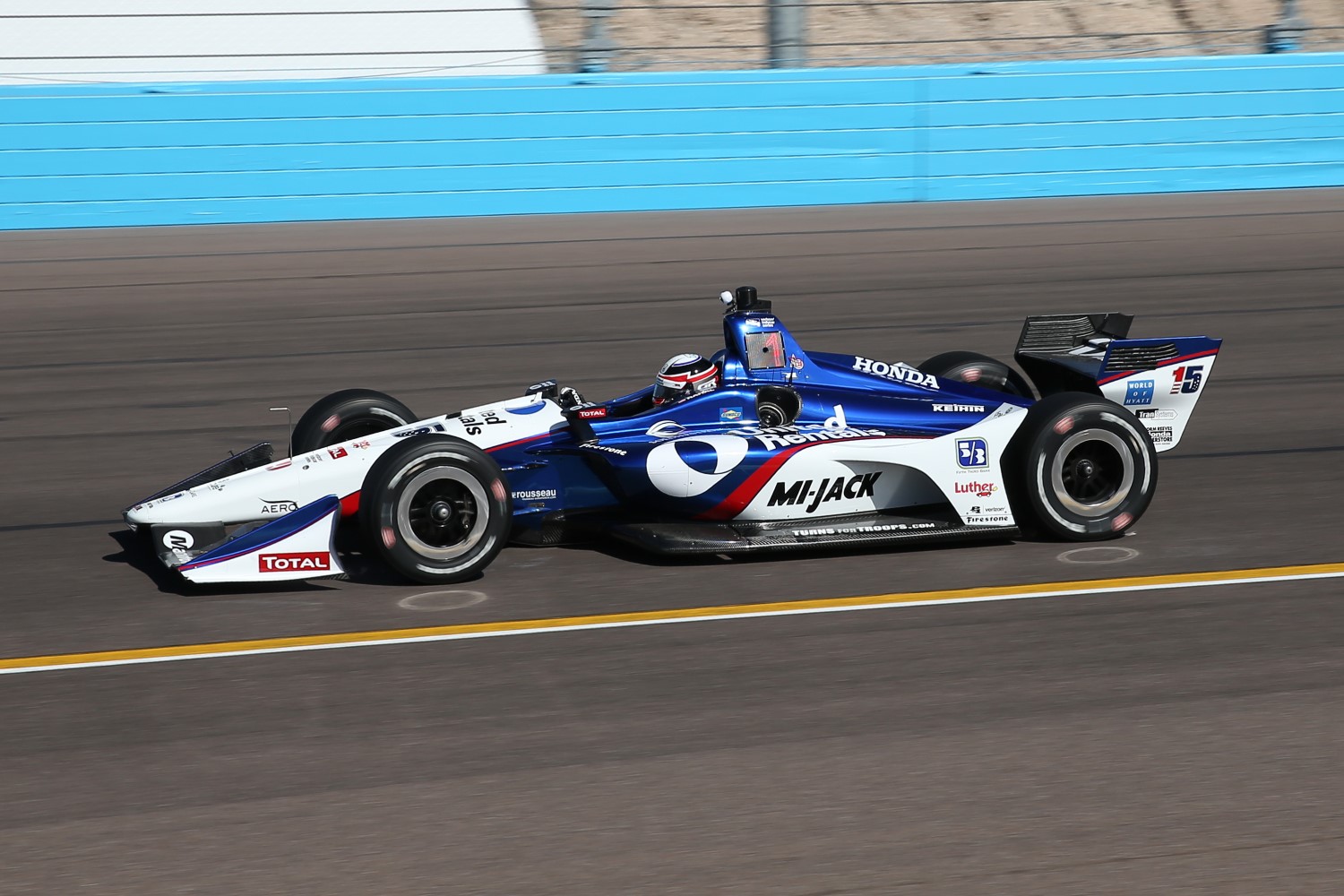 Graham Rahal
Rahal Letterman Lanigan Racing (RLL) announced today that Keihin North America, a leading manufacturer of precision technology parts for both the automotive and powersports industry, has returned to the team as a full-season associate sponsor after having been an associate sponsor of Graham Rahal's entry in the 2017 Indianapolis 500. Keihin, a major supplier to the Automotive and Powersports Industries, will be featured on the entry of reigning Indianapolis 500 champion Takuma Sato as well as Rahal's entry in a multi-year program.
"It's always satisfying when you have a partner return to the team and Keihin is no exception." said Bobby Rahal, co-owner of Rahal Letterman Lanigan Racing with former late night talk show host David Letterman and Mi-Jack co-owner Mike Lanigan. "We worked with them only briefly in 2017 but were excited about the possibility of a long-term program and are thrilled to execute that in 2018 and beyond. As a Honda dealer, I have always been impressed with the quality of their advanced componentry and believe there is much synergy between our two organizations."
"Keihin North America is thrilled to partner with RLL racing on a long term basis" added Edward Flanagan, Assistant Vice President and General Manager of Keihin North America. "It is our intention to expand our business model in North America through growth of our customer base and product line-up. By partnering with Rahal Letterman Lanigan Racing, we not only strengthen the Keihin Brand, we also gain international exposure, and a partner that values quality and strong relationships."
The 17-race 2018 Verizon IndyCar Series season begins March 12 with the Firestone Grand Prix of St. Petersburg. Takuma Sato's highest start in St. Pete is pole in 2014 and highest finish is fifth in 2011. Graham Rahal won the event in 2008 and won pole in 2009 – both feats earned him the distinction of being the youngest in series history to do so.
About Keihin North America
As a leading manufacturer of precision technology parts for the automotive and powersports industry, as well as other specialty applications, Keihin North America is focused on exceeding customer expectations while being a responsible corporate citizen. Keihin North America operates manufacturing facilities in the United States (Greenfield, IN, Muncie, IN, Tarboro, NC, Mt. Sterling, OH, and Capac, MI), Mexico (San Luis Potosi, MX), and Brazil (Manaus, BZ), and employs over 2,000 associates. Keihin North America is a major supplier to the automotive and powersports industries, as well as other strategic partners. http://www.keihin-na.com/