Latest F1 news in brief – Monday
Of course Hamilton will stay at Mercedes. You don't walk away from Aldo Costa designed cars

Bottas happy if Hamilton stays at Mercedes

Carey crosses fingers for Alonso in 2018
Drivers slam Fuji date change for Alonso
Briatore sentenced to jail for tax fraud
German GP boss says grid kids 'a nice idea'
Formula 1 CEO Says Sport Will Maintain 'Glamor And Mystique'
Bottas happy if Hamilton stays at Mercedes
(GMM) Valtteri Bottas says he intends to argue for a 2019 contract at Mercedes by winning races this year.
The Finn has been signed up by Mercedes only for one more season, as potential replacements including Daniel Ricciardo and Esteban Ocon express interest.
But Bottas told Finnish media he intends to step up in 2018.
"I did not realize a year ago how much there would be to learn," he is quoted by MTV.
The 28-year-old said he had a good winter break but he is now back at work.
"I have been in the factory a couple of times and worked on the simulator," Bottas revealed. "The team has done well.
"It always depends on what the other teams have done as well, but we believe that our car is better than last year.
"There is one goal for the season: to fight for the championship. I know all the people now and how it all works," he said.
He also told Ilta Sanomat newspaper: "Perhaps one of the biggest changes is my driving position. Last year I fought all season with it but now I could achieve a decent driving position."
As for the future, Bottas wants a new deal and Mercedes is negotiating with Lewis Hamilton about a contract beyond 2018.
"For me it's good for Lewis to continue. I clicked well with him and he's a quick driver and a challenge," he said.
And for himself, Bottas explained: "The best contract argument is to win as many races as possible."
Carey crosses fingers for Alonso in 2018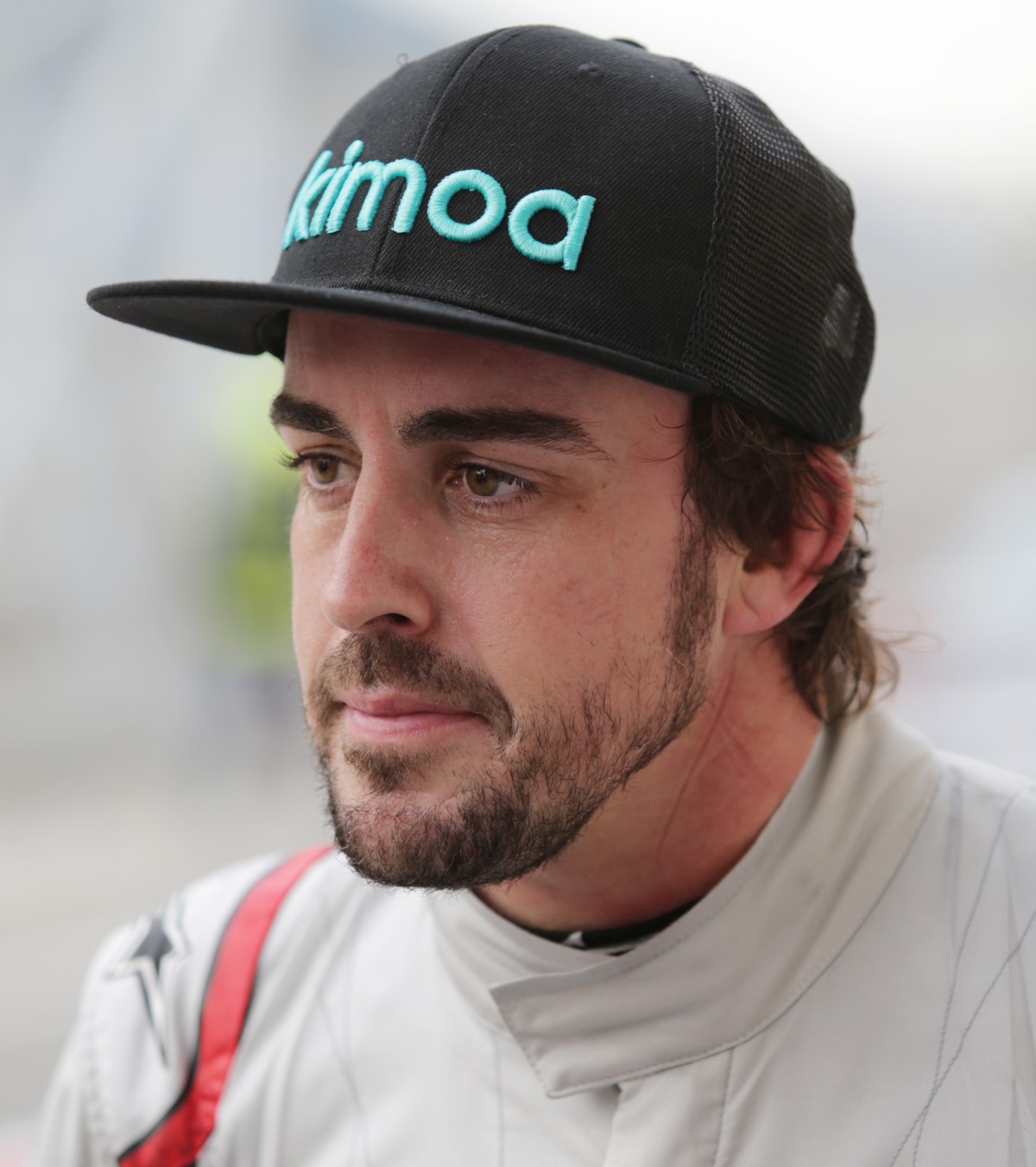 Carey needs some good news for F1 and Alonso's success could be one opportunity
(GMM) Chase Carey says he has his fingers crossed for Fernando Alonso in 2018.
Spaniard Alonso has struggled with Honda power for the last three years, but now McLaren is switching to Renault customer engines.
"We hope they find a new energy with the Renault engine," F1 chief executive Carey told Corriere della Sera newspaper.
"Alonso is a driver we all admire and follow. Last year was very hard when he exited in Russia on the warm-up lap," he added.
Carey also said he backs the Ferrari team, even though he is locked in a dispute with the Italian outfit that is threatening to quit the sport.
"Ferrari has a unique importance and is a legend, but it must be treated like all the other teams," he insisted.
"We want them to remain part of the category — we want to change the sport for the better, not change the teams.
"Agreements can be reached," he predicted, "but the main objective is non-negotiable: the interest of the fans comes first.
"We have to improve the show we offer on the track. The aerodynamics do not help and I am told that it is also a problem of some of the circuits."
Overall, Carey said he is happy with how Liberty Media's first year in formula one went.
"In the beginning, the priority was to look at the organizational parts, and we did that," he said.
"Then we wanted to give a fresh air to the environment, as only negative things were being heard — like when Bernie said he would not spend money to watch a race.
"Now everything is more open, there is a lot of social activity, ticket prices have gone down and we have created entertainment areas for the fans. All that accelerates the change," said Carey.
Drivers slam Fuji date change for Alonso
The Fuji race will have a bigger attendance with Alonso
(GMM) Other drivers have hit out at a calendar tweak that means Fernando Alonso can now contest the full sports car world championship in 2018.
Earlier, the McLaren driver looked set to skip the Fuji round of the world endurance series due to a clash with a grand prix.
But series organisers have now moved the Fuji date — making it clash instead with races that affect other drivers on the world endurance circuit.
"It's a shame that a race is changed for one driver when the change hurts so many other drivers who have contracts in place," Alonso's former teammate Jenson Button, now a Super GT driver in Japan, said on Twitter.
Sports car driver Olivier Pla added: "Many thanks WEC, your lack of consideration and respect for the drivers who had a contract the same weekend is unbelievable.
"I'm sure I will be not the only one to be (not) impressed with what you did."
And Andre Lotterer said: "Wouldn't it have been a lot easier for everyone if Alonso would just miss a F1 race? Is that going to change much for him?"
Briatore sentenced to jail for tax fraud
Briatore might soon be wearing pinstripes of a different type
(GMM) An Italian court has imposed an 18 month prison sentence on former Renault boss Flavio Briatore.
Two years ago, the flamboyant Italian was convicted over a case surrounding tax evasion relating to his luxury yacht Force Blue.
Now, La Gazzetta dello Sport claims that with the prosecution pushing for a 4 year jail sentence, an appeals court in Genoa has instead imposed a one year and 6 month punishment for tax crimes.
Briatore and four others had been found guilty of using the yacht only recreationally, therefore dodging EUR 3.6 million in value-added tax by issuing fake invoices.
Force Blue was also confiscated.
Briatore's lawyer said: "We take note of the judge's decision and will appeal to the supreme court. We are convinced of Mr. Briatore's innocence."
German GP boss says grid kids 'a nice idea'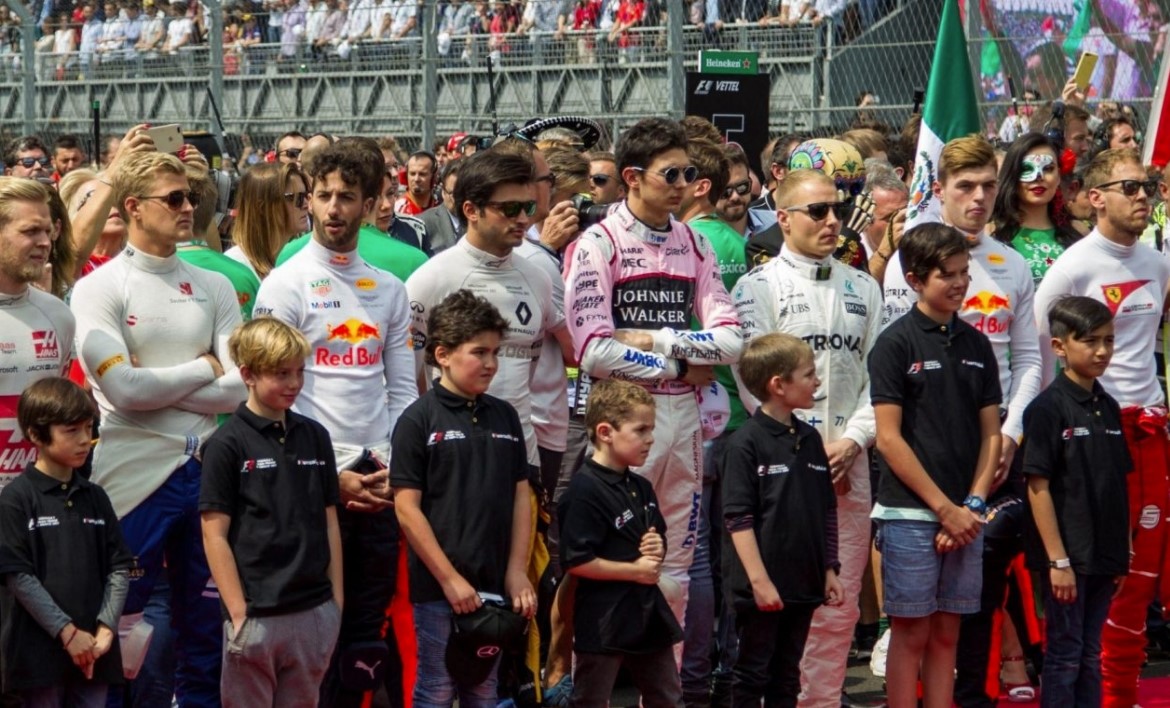 Grid Kids
(GMM) A German grand prix boss says he is not opposed to the 'grid kids' idea.
Controversially, new F1 owner Liberty Media has banned grid girls, replacing them with children for 2018.
"We were informed in advance that a change is planned," Jorn Teske, marketing boss at Hockenheim, told Bild newspaper.
"We do not know the details of the implementation yet.
"Even though grid girls would still be very welcomed by us, the idea of grid kids has merit as well. Formula one needs a new, younger audience and if grid kids helps with that, that's a nice idea," he added.
Mercedes driver Valtteri Bottas agrees.
"Generally speaking, grid girls have been part of motor sport but in the future they will no longer be at the F1 races," he told Ilta Sanomat newspaper.
"Over the years there were some races where we did not have them already.
"The positive side is that many children's dreams can now be realized with access to the grid with the drivers. I think that's really cool," the Mercedes driver added.
Formula 1 CEO Says Sport Will Maintain 'Glamor And Mystique'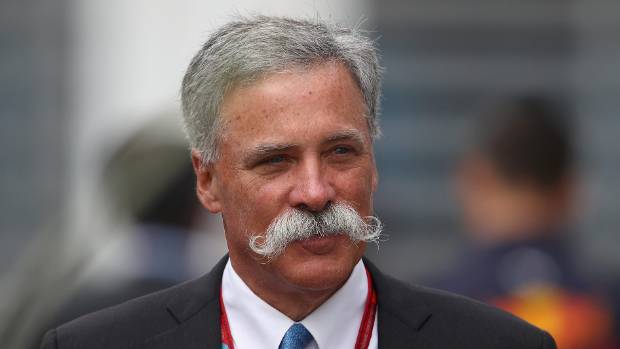 Unlike dictator Ecclestone, spineless Chase Carey gave in to a vocal minority
Formula 1 CEO Chase Carey said that there will continue to be "pretty girls at races" under his leadership, adding that the sport will still be one of "glamor and mystique," according to Tom Cary of the London TELEGRAPH.
His comments "are likely to raise eyebrows" given F1's attempts to "project a new image of itself by shelving grid girls." Carey admitted that he personally would have kept the practice as he "liked it."
However, he said that he had "taken account of the views of other stakeholders and fans" and had to "respect" their wishes.
Carey: "I think the reaction [to the scrapping of grid girls] has been what we expected. We've had some people who have been positive about it and others who were concerned. Unsurprisingly, many long-term fans view it as part of the sport they grew up with and I respect that. Actually if you just left it up to me, personally, I like the grid girls. But it's not a decision for me."
Carey added that "of those who professed to be for or against grid girls, those who were against felt far more strongly about it" (In other words he caved into the crazed minority who ruin everything) TELEGRAPH