Sebastian Montoya Admitted Into Ferrari Driver Academy
Juan and Sebastian Montoya 4 years ago
Sebastian Montoya has spent the last few years of his short life making a name for himself racing around the globe while also continuing the record of success that his father Juan Pablo established before him. The Ferrari Driver Academy has taken note of this and has welcomed young Montoya into the group of elite youngsters.
According to Autosport, 12-year-old Sebastian Montoya has been hand-picked by Maranello to join the upcoming class of Ferrari Driver Academy drivers. Montoya, who has found great success in karting in the United States and Europe, grew up racing with the factory backing of kartmaker Birel Art but abruptly switched to Tony Kart in December of 2017. Rumors have always linked Tony Kart to the Ferrari Driver Academy, and Montoya's sudden progression may prove these rumors to be true.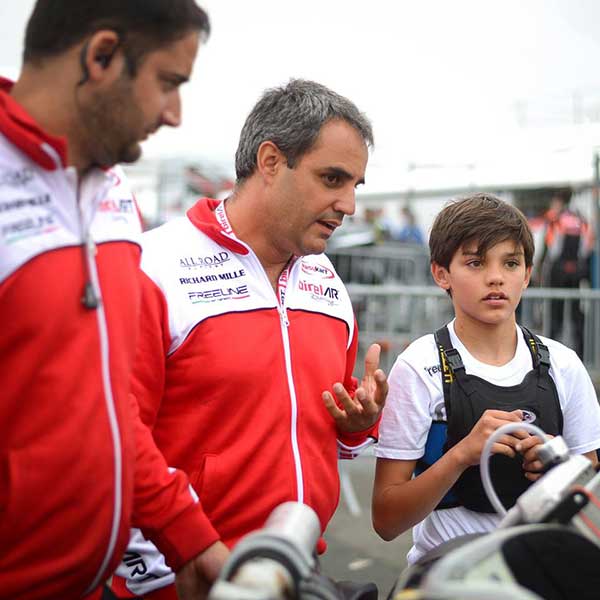 Now 4 years later
The Scuderia's academy is led by Massimo Rivola who was the F1 team's sporting director and worked closely with Vettel, Alonso, and Raikkonen during his 18-year stint in the F1 circus. Rivola is now in charge of developing the physical, mental, and PR talents of rising stars like Enzo Fittipaldi, Antonio Fuoco, Charles LeClerc, Giuliano Alesi, and now Sebastian Montoya. Recognize a few last names, there?
Some would say that a famous last name would bust many doors wide open in the world of motorsports, but the truth is that a last name simply isn't enough to succeed at the highest form of open-wheel racing—just ask an Andretti or Senna. The Drive