Takuma Sato tops opening IndyCar test at Phoenix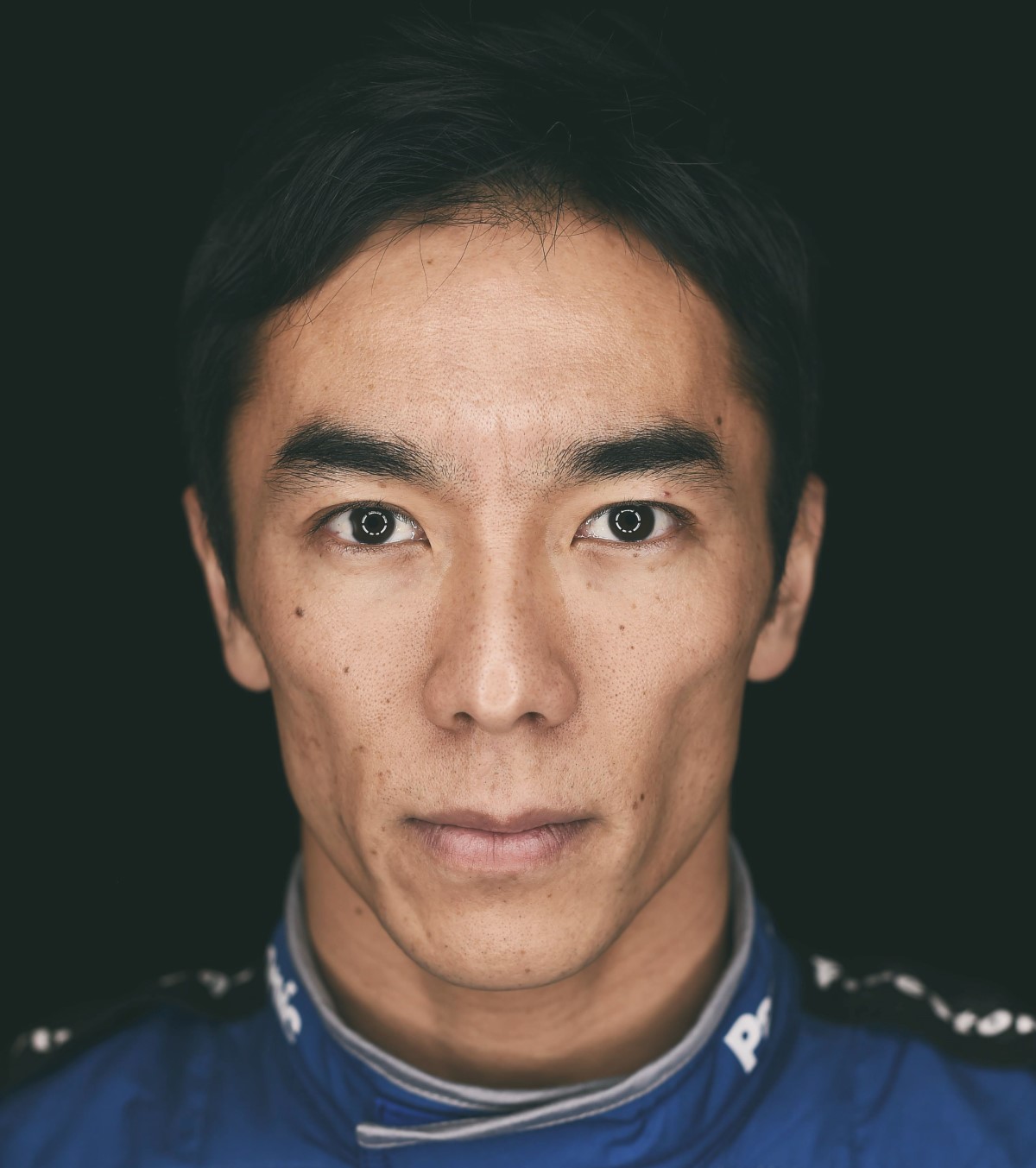 2017 Indy 500 winner Takuma Sato driving for the Rahal team this year
UPDATE IndyCar has declared the first scoring box below to be the correct one. There was a glitch in the last few seconds of the session which caused Sato's time to be erased. Sato, driving for Rahal Letterman Lanigan Racing in the number 30 entry, was the fastest of today's afternoon session.
02/09/18
With a late session run, Takuma Sato (Honda) turned the fastest lap at 187.022 mph in the opening test session for the IndyCars at Phoenix Friday afternoon.
Or did he? At the last minute IndyCar's Timing & Scoring all changed and put Tony Kanaan at the top. It appeared to be a technical glitch.
We think Simon Pagenaud was 2nd quick in the Penske Chevy followed by the AJ Foyt Chevys of Tony Kanaan and rookie Matt Leist.
Sebastien Bourdais rounded out the top-5 in the Dale Coyne Honda.
Session Results
| | | | | | | | | | |
| --- | --- | --- | --- | --- | --- | --- | --- | --- | --- |
| Pos | No | Name | FTime | Diff | Gap | Laps | FSpeed | Engine | Team |
| 1 | 30 | Takuma Sato | 19.673 | –.—- | –.—- | 44 | 187.022 | Honda | Rahal Letterman Lanigan Racing |
| 2 | 22 | Simon Pagenaud | 19.716 | 0.0433 | 0.0433 | 54 | 186.611 | Chevy | Team Penske |
| 3 | 14 | Tony Kanaan | 19.769 | 0.0961 | 0.0528 | 21 | 186.112 | Chevy | AJ Foyt Enterprises |
| 4 | 4 | Matheus Leist | 19.771 | 0.0981 | 0.0020 | 40 | 186.094 | Chevy | AJ Foyt Enterprises |
| 5 | 18 | Sebastien Bourdais | 19.825 | 0.1524 | 0.0543 | 50 | 185.584 | Honda | Dale Coyne Racing |
| 6 | 15 | Graham Rahal | 19.856 | 0.1833 | 0.0309 | 31 | 185.295 | Honda | Rahal Letterman Lanigan Racing |
| 7 | 98 | Marco Andretti | 19.864 | 0.1915 | 0.0082 | 35 | 185.219 | Honda | Andretti Autosport |
| 8 | 9 | Scott Dixon | 19.913 | 0.2399 | 0.0484 | 22 | 184.768 | Honda | Chip Ganassi Racing Teams |
| 9 | 28 | Ryan Hunter-Reay | 19.955 | 0.2823 | 0.0424 | 44 | 184.376 | Honda | Andretti Autosport |
| 10 | 12 | Will Power | 20.011 | 0.3384 | 0.0561 | 45 | 183.859 | Chevy | Team Penske |
| 11 | 27 | Alexander Rossi | 20.016 | 0.3434 | 0.0050 | 48 | 183.813 | Honda | Andretti Autosport |
| 12 | 10 | Ed Jones | 20.059 | 0.3867 | 0.0433 | 56 | 183.416 | Honda | Chip Ganassi Racing Teams |
| 13 | 6 | Robert Wickens | 20.194 | 0.5214 | 0.1347 | 53 | 182.193 | Honda | Schmidt Peterson Motorsports |
| 14 | 26 | Zach Veach | 20.209 | 0.5361 | 0.0147 | 45 | 182.060 | Honda | Andretti Autosport |
| 15 | 5 | James Hinchcliffe | 20.225 | 0.5521 | 0.0160 | 38 | 181.916 | Honda | Schmidt Peterson Motorsports |
| 16 | 32 | Kyle Kaiser | 20.237 | 0.5641 | 0.0120 | 62 | 181.808 | Chevy | Juncos Racing |
| 17 | 21 | Spencer Pigot | 20.264 | 0.5912 | 0.0271 | 51 | 181.565 | Chevy | Ed Carpenter Racing |
| 18 | 19 | Pietro Fittipaldi | 20.278 | 0.6056 | 0.0144 | 36 | 181.436 | Honda | Dale Coyne Racing |
| 19 | 20 | Ed Carpenter | 20.284 | 0.6110 | 0.0054 | 16 | 181.388 | Chevy | Ed Carpenter Racing |
| 20 | 1 | Josef Newgarden | 20.288 | 0.6151 | 0.0041 | 27 | 181.351 | Chevy | Team Penske |
| 21 | 88 | Gabby Chaves | 20.455 | 0.7826 | 0.1675 | 45 | 179.866 | Chevy | Harding Racing |
| 22 | 23 | Charlie Kimball | 20.824 | 1.1518 | 0.3692 | 44 | 176.677 | Chevy | Carlin |
| 23 | 59 | Max Chilton | 21.239 | 1.5662 | 0.4144 | 34 | 173.230 | Chevy | Carlin |