Asian Le Mans Series celebrates 2017/18 Season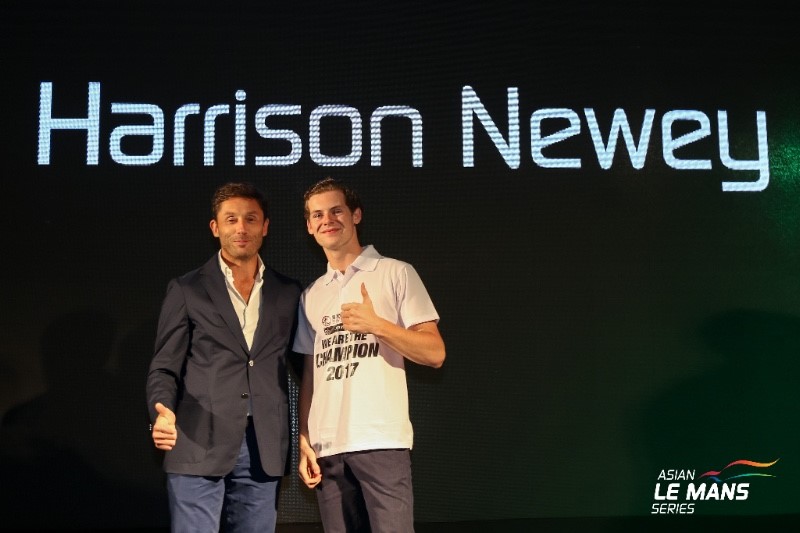 Adrian Newey's son Harrison won Rookie of the Year
The night after the 4 Hours of Sepang caped off a season full of close and exciting racing, the Asian Le Mans Series has celebrated the outstanding performance and achievements of the teams and drivers that have competed in the 2017/18 season.
In addition to recognizing the series Champions, the following titles were also announced last night:
Team of the Year:
Jackie Chan DC Racing x JOA Sport
On top of an already impressive 12 months, the Jackie Chan DC Racing x JOTA Sport team won both the LMP2 and LMP3 Class Championships. Along the way they won every race of the 2017/18 season in the LMP2 Class, as well as winning two races in the highly competitive LMP3 Class.
Rookie of the Year:
Harrison Newey
#8 Jackie Chan DC Racing x JOTA Sport Oreca 05 Nissan
This season was the first time 19-year-old Harrison had raced in anything other than an open wheeled race car, as well as racing for longer than 30 minutes at a time. Not only was he able to adapt quickly to the different driving style required for endurance racing, he quickly became a very important part of the Championship winning team.
Man of the Year:
Ron Reichert
Team manager – #66 Audi Sport Customer Racing Asia by TSRT Audi R8 LMS
The Man of the Year Award goes to a person who has achieved something important in the Championship. At just 26, Ron has achieved much in a very short amount of time with the team that is now recognized by Audi Sport as a full Customer Racing team in Asia. After initially planning just to enter the Chinese round of the Championship, he managed the team's first races outside China and the very successful step up to the Asian Le Mans Series.
Bronze Cup – LMP2:
#25 Algarve Pro Racing Ligier JS P2 Nissan
Ate Dirk De Jong and Dean Koutsoumidis
GT Am trophy:
#66 Audi Sport Customer Racing Asia by TSRT Audi R8 LMS
Massimiliano Wiser and Weian Chen