Hafizh Syahrin to Test the Yamaha YZR-M1 in Buriram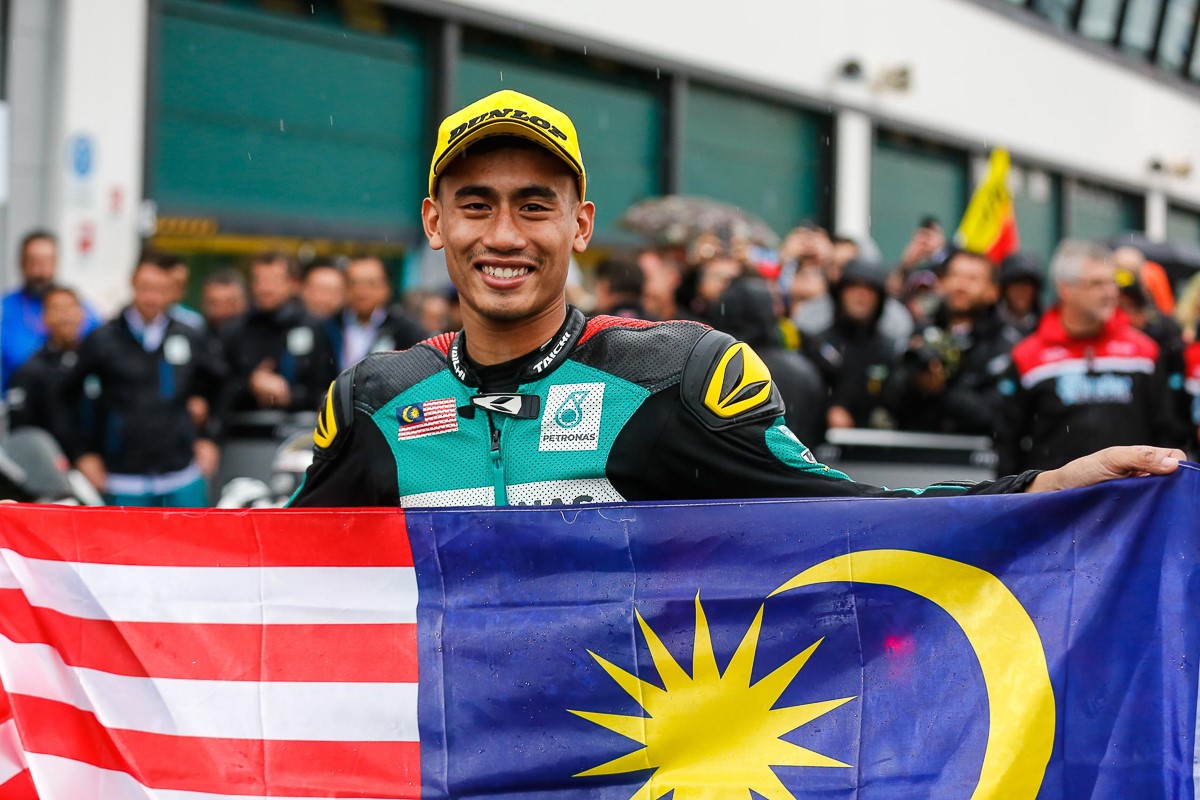 Hafizh Syahrin
For the upcoming official MotoGP test in Thailand, Buriram, Monster Yamaha Tech3 calls for the services of Hafizh Syahrin. With just 23 years of age, the Malaysian rider is already looking back on four years of Moto2 experience and now feels more than ready to make his first steps in the premier class of motorcycle racing. Following three exciting days of testing at the all-new venue for the MotoGP category, the Monster Yamaha Tech3 team together with its partners will evaluate the performance of the new arrival in order to decide a possible permanent ride concerning the 2018 season.
Hafizh Syahrin
"First of all, I want to thank Herve Poncharal for giving me this opportunity and of course the entire Monster Yamaha Tech3 team. I'll try to do my very best during these three days in Thailand. For me, it's a dream coming true to be able to ride a MotoGP machine. I have to admit, that I'm overly excited to get this chance. I hope I can be fast from the word go to show everybody what I'm capable of. In addition, I want to thank Razlan and all the people, who support me and made this possible. I'm incredibly happy and I'm looking forward to be in Buriram, because it will be the very first time ever I can ride a MotoGP bike. I know that I have to learn a lot abroad the Yamaha YZR-M1 and I'm eager to try to understand how the team works as I know that they are very experienced, so I want to make the most of their input. During this winter, I trained a lot, yet I hope this hard work pays off and I can't wait to get this test started."
Herve Poncharal, Monster Yamaha Tech3 – Team Manager
"I'm really happy and honored to have the possibility to have Hafizh Syahrin with us for the test in Buriram. As everybody knows, since Jonas Folger decided that he couldn't race in 2018, we've been looking for who could be the right replacement rider. Following the Sepang test, we had many meetings and it has been decided that Hafizh Syahrin would be a very good choice for the Monster Yamaha Tech3 team. Right now, it is only three days, but I am more than convinced that Hafizh is going to show us what he can do. He is young, only 23 years old, has already done some podiums in the Moto2 class, which is not easy. He ended inside the top 10 in the final ranking of Moto2 in 2017, which is a huge achievement, because I know how tough this category is. As I always said, to have a young rider is much more meaningful for the team than having an already established rider. Let's do the test, I'm already full of excitement and optimism and really soon after Buriram we will take a final decision. Yet, I would like to thank Razlan Razali from Sepang International Circuit, who is the team manager of Hafizh Syahrin."