Techeetah slapped with fine cheating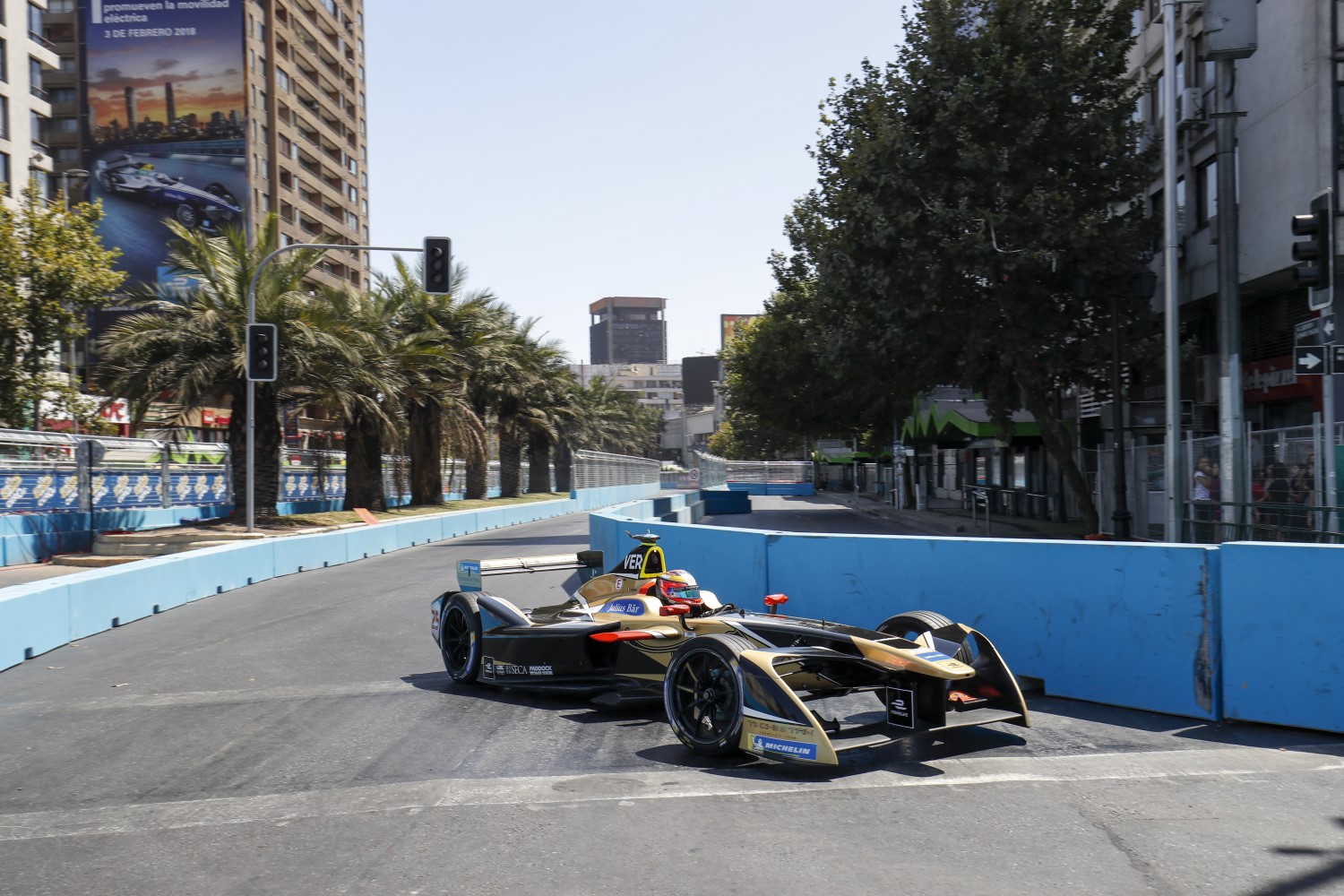 Techeetah cheated
Techeetah has been fined €30,000 after stewards at the Santiago ePrix deemed that the team had modified its safety harness, ostensibly to speed up pit stop times.
Under Formula E regulations, drivers must undertake a mandatory car swap, which until Saturday's fourth race of the 2017/18 season had featured a compulsory minimum pit stop time.
Techeetah controlled proceedings during the Chilean event, with Jean-Eric Vergne leading away from pole position, while team-mate Andre Lotterer moved into second place.
The pair maintained position through the pit stop pace, and ultimately claimed a 1-2 finish, the first such occurrence in Formula E history.
However, both drivers were placed under investigation post-race, with Techeetah ultimately fined €15,000 per driver for modifying the safety harness, without notifying the Technical Delegate.
An updated harness had been issued for each driver, with a sensor installed to ensure that the belts were safely secured.
The stewards noted that the Technical Delegate, in conjunction with the Safety Department, will clarify any potential permissible modifications prior to the next round in Mexico.
Dragon was also fined after the same breach was discovered on Jerome d'Ambrosio's car.
Both teams have until Monday evening to pay the fine.
Audi's Daniel Abt, who was disqualified from victory for a technical irregularity in Hong Kong, commented: "Good for the sport and the right decision.
"But if you get DSQ with no performance gain because of a wrong number I don't understand how you only get a fine when modifying a safety part and gaining advantage. No fair and equal treatment."