Thompson, Exclusive Autosport Moving up to ProMazda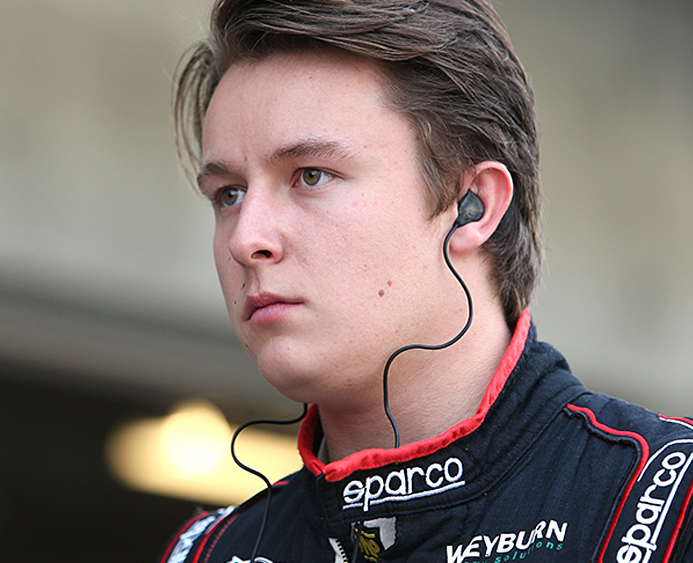 Parker Thompson
The impressive pairing of Exclusive Autosport and Parker Thompson will continue for another season of racing in the Mazda Road to Indy.
The 19-year-old Canadian driver, who has scored wins driving for Exclusive Autosport in the Cooper Tires USF2000 Championship powered by Mazda, the F1600 Super Series, the Toyo Tires F1600 Championship in Ontario and the Formula Tour 1600 series over the last few years, will graduate the Pro Mazda Championship presented by Cooper Tires in 2018.
"We are thrilled to welcome Parker back to the Exclusive Autosport program for 2018," said team principal Michael Duncalfe. "I couldn't think of a better driver to make our debut in Pro Mazda Championship with. He is an incredibly well-rounded athlete and a fan favorite.
"I have said it before, Parker's work ethic on and off the track is second to none. Whether it's training at the gym, working on his marketing campaign or continuing his development as a driver, he invests so much of himself into his racing program/career. Although we feel we have some unfinished business (coming up short in the USF2000 driver championship in 2017), we made huge strides last year and it is such a positive that we get to build on that success and momentum from 2017."
Thompson finished third in the Cooper Tires USF2000 point standings in 2017 winning three times in Exclusive Autosport's first season in the series, including a win on home soil in Totonto.
"I am extremely proud to have the opportunity to continue working with Michael Duncalfe and the Exclusive Autosport family," Thompson said. "We have all enjoyed some immense success together over the last few years, and I look forward to bringing our momentum from 2017 into the 2018 Pro Mazda Championship. It's an honor to lead EA's charge into the Pro Mazda category, and I can't wait to pick up where we left off last year in USF2000. It's not often when a driver has the opportunity to work with the same group of guys in back-to-back years, and I want to capitalize on this relationship."
Crew chief Jay Green will be moving up to the Pro Mazda program along with Thompson and joining them will be Tim Lewis as lead engineer.
"Getting to work with a veteran engineer like Tim Lewis and crew chief Jay Green developing this new Pro Mazda is going to be game changer," Thompson said. "Anything but a championship this year will not be acceptable. Thank you to all of my partners and Exclusive Autosport for making this all possible and believing in my abilities. I look forward to proving that they made a good decision in 2018."