Formula 1 Looking Into Whether To Continue Using 'Grid Girls' (2nd Update)
There's a lot of things wrong about F1, but the Grid Girls was not one of them. Sponsors used them to advertise, bringing revenue to the race promoter
UPDATE Former Formula 1 chief executive Bernie Ecclestone has blasted the sport's decision to drop the use of grid girls in 2018.
"These girls were part of the show. Fans love the glamor," the 87-year-old told The Sun newspaper. "These girls were part of the show, part of the spectacle.
"You should be allowed to have grid girls," he insisted. "The drivers like them, the audience like them and no one cares.
"I can't see how a good-looking girl standing with a driver and a number in front of a Formula 1 car can be offensive to anybody.
Ecclestone added that it was a case of everyone "getting a bit prudish" at the moment.
The newspaper's front page proclaimed the decision "Formula Dumb". A subheadline added that "Now killjoys ban Grand Prix grid girls."
One part-time grid girl told BBC Radio 5 live that she was "disgusted" by Formula 1's decision.
"It's upsetting," said Charlotte Gash. "Formula 1 has given in to the minority to be politically correct.
"I'm one of the lucky ones that I don't rely on this as a main source of income, but there are girls out there who do.
"I know the grid girls are there to look pretty when they're out on the grid," she added. "But my role was interacting with the crowd. We were there as an advertisement for the sponsors. We love doing it we don't want it taken away from us."
However, the managing director of Silverstone has backed Formula 1's decision to end the 'outdated' practice of grid girls at Grand Prix events.
"We wholeheartedly support the decision by F1 to drop the use of grid girls," said Stewart Pringle. "It is an outdated practice that no longer has a place in sport."
The Professional Darts Corporation last week pre-empted Formula 1's decision by announcing that walk-on girls will no longer be used at events. And the Women's Sport Trust has welcomed the latest moves.
"We strongly encourage sports such as cycling, boxing and UFC to follow darts and Formula 1," the Trust said in a statement.
It called upon other sports to "reconsider the use of podium girls, ring girls and octagon girls.
"This is not a matter of feminists versus models, which seems to be the way many people want to portray this story.
"These changes are taking place because global businesses are making a considered choice about how women should be valued and portrayed in their sports in 2018. They deserve significant credit for doing so."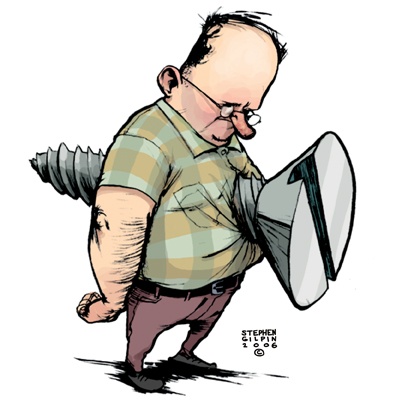 F1 just screwed race promoters out of much needed revenue
01/31/18 Formula 1 has confirmed that it will end the practice of walk-on grid girls in the sport with immediate effect.
The use of grid girls, who typically hold a board – containing a driver's name and number – has been a discussion point for several years, with Formula 1 chiefs revealing in 2017 that the concept was under review.
On Wednesday, it was announced that grid girls will no longer be a part of the sport, with the decision also extending to support events at Grands Prix.
A statement confirmed that Formula 1 regarded "the time spent by teams and drivers on the grid before a race as one of celebration, where guests and various performers can add to the glamor and spectacle of the Grand Prix, enabling promoters and partners to showcase their countries and products."
Commercial chief Sean Bratches explained the decision, commenting: "Over the last year we have looked at a number of areas which we felt needed updating so as to be more in tune with our vision for this great sport.
"While the practice of employing grid girls has been a staple of Formula 1 Grands Prix for decades, we feel this custom does not resonate with our brand values and clearly is at odds with modern day societal norms.
"We don't believe the practice is appropriate or relevant to Formula 1 and its fans, old and new, across the world."
Chase Carey looking to cut costs
12/14/17
Liberty Media is looking into whether Formula 1 should continue to use "grid girls," according to the BBC.
F1 Managing Dir Ross Brawn said that the use of female promotional models is a "delicate topic" which is "under strong review."
He said, "We're trying to respect all parties. There's a lot of people who respect the tradition of the grid girls and there's people who feel that it has become a bit dated, so we're addressing that."
F1 CEO Chase Carey said, "What we need to do is get as many points of view as possible and make a decision right for the future of the sport." Grid girls are models "used to conduct certain promotional tasks, usually wearing clothing that bears the name of a sponsor."
Nothing good will come out of eliminating Grid Girls
Among their duties in F1 are "holding umbrellas or driver name-boards on the grid, and lining the corridor through which the drivers walk on their way to the podium."
Their use has become the "subject of debate as social attitudes have changed." Red Bull Team Principal Christian Horner said that grid girls "add glamor" to the sport but added, "We've had grid boys and that's been criticized. In Austria, we've had children going on to the drivers' trailer and that has been criticized. You are never going to get it right and we live in a modern society and we have to be open to everything."
Red Bull driver Daniel Ricciardo said that he thought grid girls were "pretty cool" and he did not see "any downside."
Ricciardo: "It's what you grew up with. I guess as a kid even, you see the umbrella girls, the grid girls. It's part of the attraction of the sport." Silverstone Managing Dir Stuart Pringle said that his personal view is the practice is "outdated," adding, "Lycra can stay in the 1970s and '80s for me, I don't want any of that tarty nonsense." BBC