Brown: Common Prototype Regs "In Everyone's Best Interest"
Zak Brown
McLaren CEO Zak Brown feels that common regulations for prototypes in IMSA and the WEC would be a logical step moving forward for teams, drivers and manufacturers.
This comes after IMSA announced this week at Daytona that the homologation period Prototype class cars has been extended until the end of the 2021 season.
As it stands the next regulation cycle for the FIA WEC begins in 2020, leaving the door open for the FIA WEC and IMSA to converse about a future with common prototype regulations, which could see teams compete with the same cars in the top class of IMSA and the FIA WEC.
However, other potential solutions are being discussed, including, as reported by DSC, GT1 style prototype regulations in the future, to re-ignite factory interest in the FIA WEC's top class.
"We're involved in the new rules that the WEC are working on and collaborating with IMSA. We're in those meetings," Brown said.
"I think if you look at the grid here, IMSA has got it right. It's got really competitive cars, and there's great manufacturers there in GTE. It would be in everyone's interest to land at a common set of rules.
A WEC LMP1 hybrid car would bury a France Family DPi, but it costs a lot more money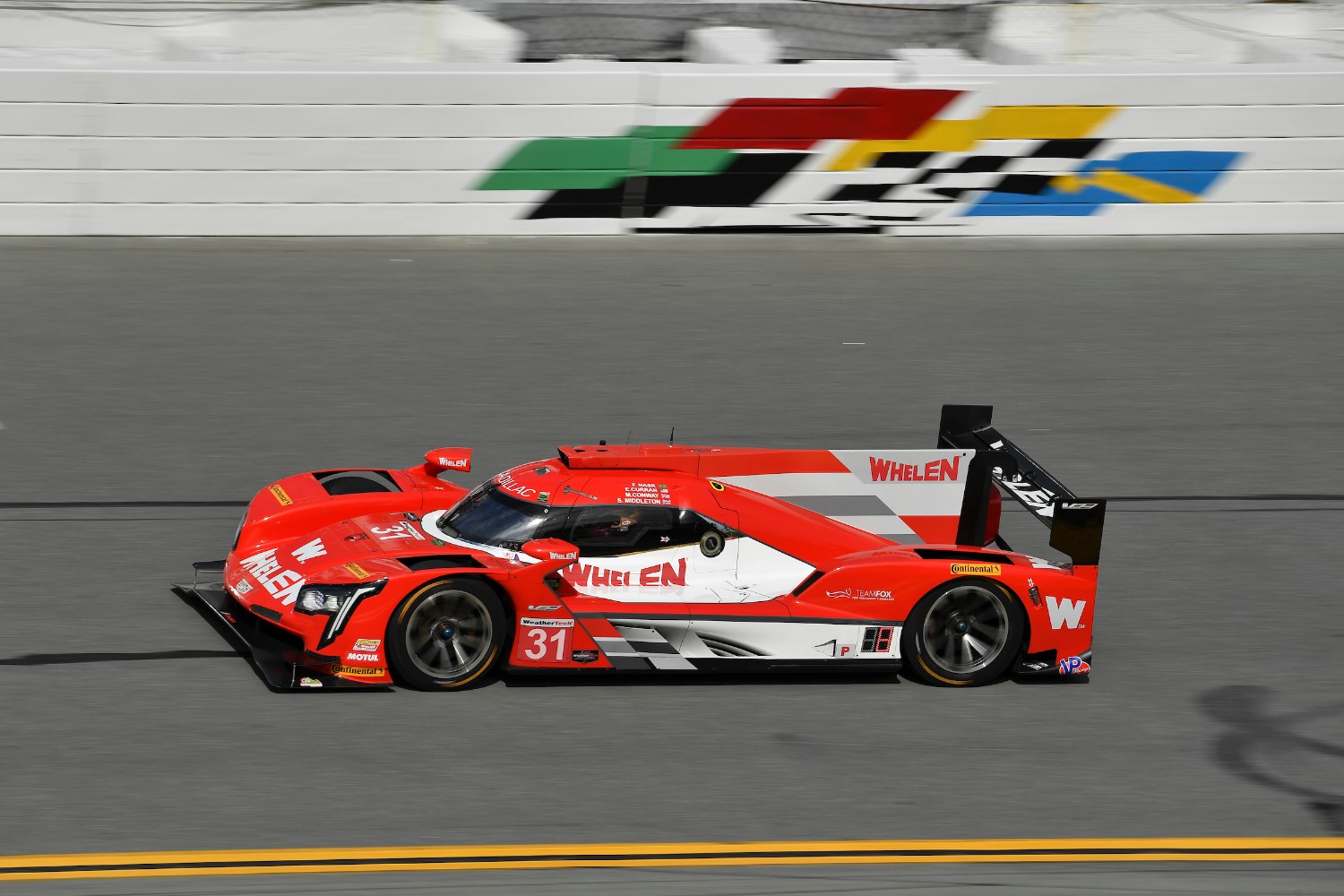 IMSA DPi car uses a normally aspirated big block NASCAR-type engine
"In IMSA you've got a good starting point, it feels to me like that should be the starting point of the conversation. There are things like Hybrid which will be very important for 2021, 22 to 2023. I think things should come together, it would be great for the fans, the teams and manufacturers.
"From a McLaren point of view the chances of us developing two cars over one is much more unlikely. If there's one it makes it that much more compelling for the OEMs."
Talking later to the DSC Editor about the potential for renewed IMSA/ ACO discussion on a common rule set and specifically the potential for common inclusion of hybrid technology Brown said:
"My understanding from IMSA is that they are still open to hybrid technology as long as it is done in a controlled and cost effective manner and I think that should be the solution. Even in Formula One we sometimes put technology in for technology's sake. I do think hybrid is important – it's the future, or at least part of it.
"But maybe it could be standardized or simplified in some way that still gives you the hybrid story and authenticity but doesn't cost you a gazillion dollars to put together.
"I hope they (ACO and IMSA) can come to an arrangement because that will be better for them, both of them and better for the teams and manufacturers for them both to come together."
Brown, also reaffirmed his desire for McLaren to compete in IndyCar and sportscars as a factory in the future.
"I love all forms of motor racing, I want to get on a Formula One podium, and now Fernando (Alonso) has the whole "triple crown" thing going, that's a good thing to follow. I want to keep doing this for a long time. The McLaren brand and its racing history is awesome. The run at Indianapolis was a dream come true.
"Le Mans is something we've won before, we've got a great automotive brand so we have a reason to promote our brand around the world. Personally I'd like to see us racing in IndyCars and sportscar racing in the future." dailysportscar