TOTAL QUARTZ signs sponsorship deal with RLL team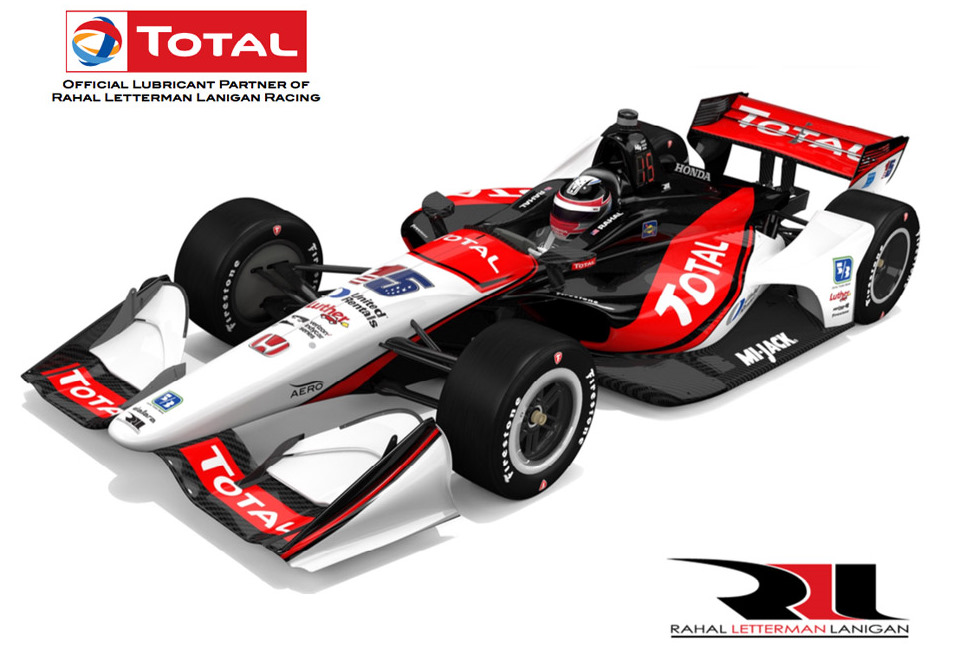 Livery for Graham Rahal at Long Beach
Rahal Letterman Lanigan Racing (RLL) and Total Specialties USA, Inc., Total S.A.'s U.S. marketing affiliate, have announced a multi-year agreement that will see TOTAL QUARTZ become the Official Lubricant Partner of their Verizon IndyCar Series team and the primary sponsor of the No. 15 Indy car driven by Graham Rahal in the Toyota Grand Prix of Long Beach. It will mark Total's return to the team after being an associate sponsor of their inaugural season in 1992 where Bobby Rahal earned his third Indy car title. The 2018 Long Beach race will mark their first as a primary sponsor of an Indy car.
"I am very pleased to welcome Total back to the team after many years," said Bobby Rahal, co-owner of Rahal Letterman Lanigan Racing, with David Letterman and Mike Lanigan. "Reuniting with a world class company like Total, that is not only the fourth largest oil and gas company in the world, but one that also has a long and successful history in motorsports globally, is very exciting. Renewing the relationship with them after having been together for my championship year in 1992 is a real thrill for me personally given our success. It is an exciting time for the company as they expand in North America. We look forward to helping spread the word and flying the Total colors at Long Beach as the primary sponsor and seeing them on our cars as an associate sponsor for many years to come."
"Across the board Rahal Letterman Lanigan Racing is known for its superior racing performance and Total is extremely enthusiastic to partner with them," said Christophe Doussoux, Senior Vice President, Lubricants for Total Specialties USA, Inc. "We look forward to building on the shared history between Total and Rahal as we embark on this partnership that demonstrates that the track is our lab and the proven performance of TOTAL QUARTZ."
Total has a long and prestigious history in motorsports, including partnerships in Formula 1, 24 Hours of Le Mans, World Rally Championship, and Dakar Rally, among others. Legendary drivers have carried the brand's iconic logo to countless race wins and world championships. Currently Total Specialties USA, Inc. is Official Lubricant Partner of the Mid-Ohio Sports Car Course and the Mid-Ohio School as well as Official Lubricant Partner of Red Bull Global Rallycross. TOTAL QUARTZ will be both a strategic brand marketing partner as well as a technical partner across the IndyCar Series team.
The 2018 Verizon IndyCar Series season begins March 9-11 with the Firestone Grand Prix of St. Petersburg. Graham Rahal won the event in 2008 and won pole in 2009 – both feats earned him the distinction of being the youngest in series history to do so. Reigning Indianapolis 500 champion Takuma Sato has returned to the team as Rahal's teammate. His highest start in St. Pete is pole in 2014 and highest finish is fifth in 2011.
The 2018 Toyota Grand Prix of Long Beach, Round 3 of 17 in the IndyCar Series, will take place April 15. For more details about the Series, please visit www.indycar.com.